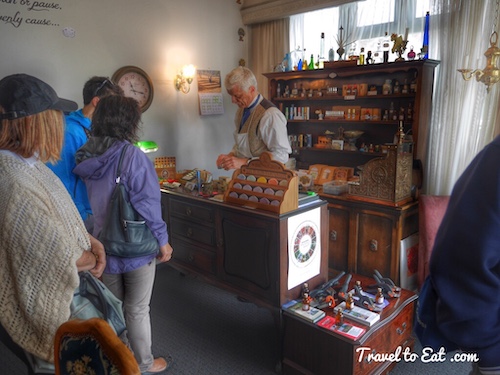 When we were in Wellington, we took the tram to the top of the hill, to the Wellington Botanic Garden, established in 1868. In the upper station we discovered the Fragrifert parfumeur™. Gustave Fragrifert (1880-1911) was a brilliant French perfumer who never managed to bring a single one of his exquisite perfumes to market, As a result, his name and work were about to be forgotten by history. Fortunately for us, fate had other plans. As luck would have it, in 2011, a century after Fragrifert went missing in the jungle of Borneo never to emerge again, some of his possessions were discovered in New Zealand where they made their way into the hands of budding perfumer Francesco van Eerd. Having just completed his training, van Eerd recognized the outstanding quality of Fragrifert's formulations and, counting his lucky stars, realized that he found himself in the unique position of being able to rescue Gustave's magnificent olfactory oeuvre from oblivion and Fragrifert parfumeur™ was created to make his gorgeous fragrances available to the world for the first time. Francesco has created those few of Gustave's olfactory masterpieces that he has so far been able to reconstruct according to his meticulous albeit veiled instructions.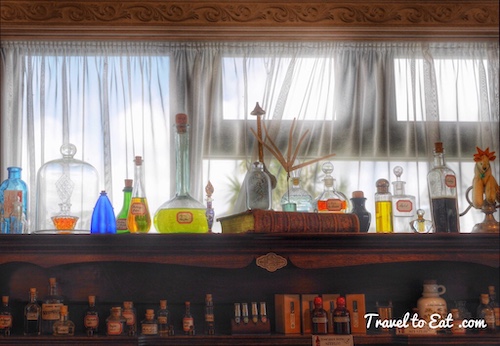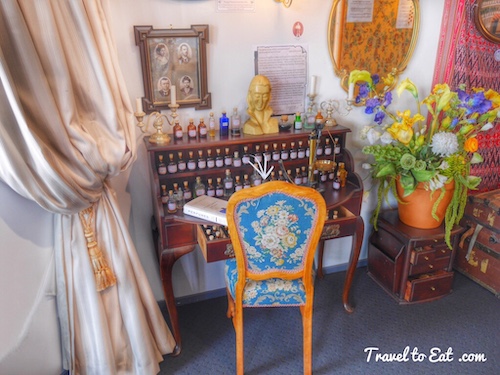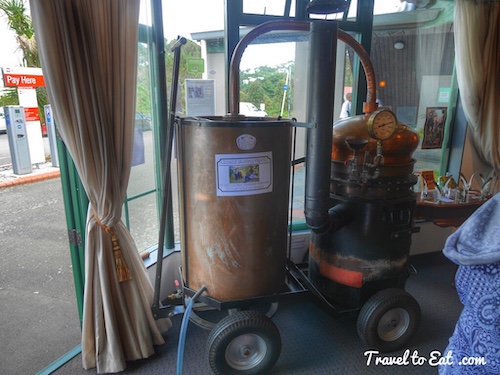 Francesco takes the entire month of April to distill fragrance materials in a still once used to make liqueurs. He distills pine needles, flowers, citrus and really anything with a lovely odeur to create his fragrant perfumes.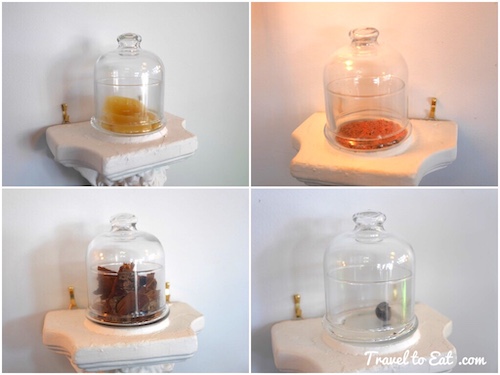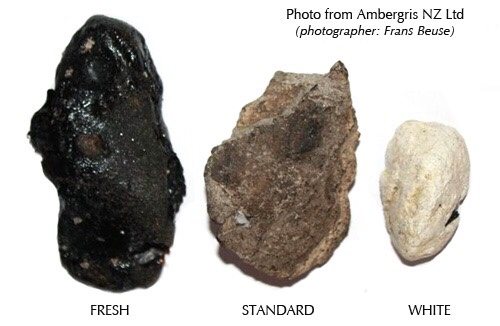 Ambergris from sperm whales has been mostly known for its use in creating perfume and fragrance much like musk. Perfumes can still be found with ambergris around the world. It is collected from remains found at sea and on beaches, although its precursor originates from the sperm whale, which is a vulnerable species. It comes in three forms, black, amber and the most valuable form, white. The tiny white piece in the above photo is worth about $700. Ancient Egyptians burned ambergris as incense, while in modern Egypt ambergris is used for scenting cigarettes. The ancient Chinese called the substance "dragon's spittle fragrance". During the Black Death in Europe, people believed that carrying a ball of ambergris could help prevent them from getting the plague. This was because the fragrance covered the smell of the air which was believed to be a cause of plague. Ambergris is one of the most valuable raw materials in perfumery. It's rare, and the fragrance it exudes is just as rare. In perfumes ambergris is used as a fixative and its presence can be best described as marine, animalic and sweet. Speaking of chemical content, the three major components isolated from ambergris are triterpene alcohol ambrein, the chief active ingredient, as well as epicoprostanol and coprostanone.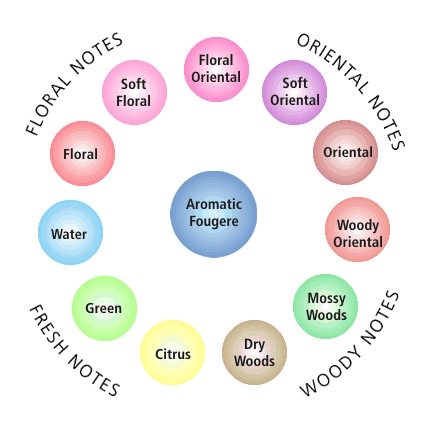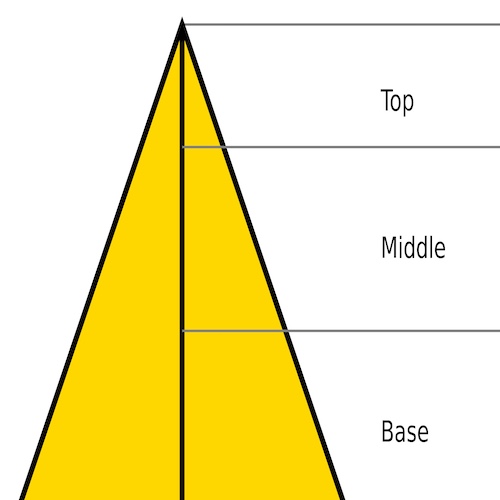 Perfumes have been known to exist in some of the earliest human civilizations, either through ancient texts or from archaeological digs. Modern perfumery began in the late 19th century with the commercial synthesis of aroma compounds such as vanillin or coumarin, which allowed for the composition of perfumes with smells previously unattainable solely from natural aromatics alone. Perfume is described in a musical metaphor as having three sets of notes, making the harmonious scent accord. The notes unfold over time, with the immediate impression of the top note leading to the deeper middle notes, and the base notes gradually appearing as the final stage. These notes are created carefully with knowledge of the evaporation process of the perfume. Perfume oils are often diluted with a solvent, though this is not always the case, and its necessity is disputed. By far the most common solvent for perfume oil dilution is ethanol like brandy, cognac, pisco, rakia and rectified strips or a mixture of ethanol and water. Perfume oil can also be diluted by means of neutral-smelling oils such as fractionated coconut oil, or liquid waxes such as jojoba oil.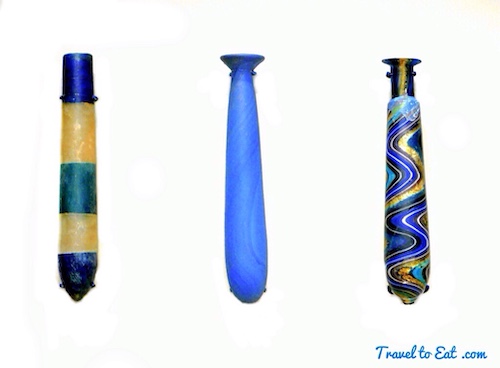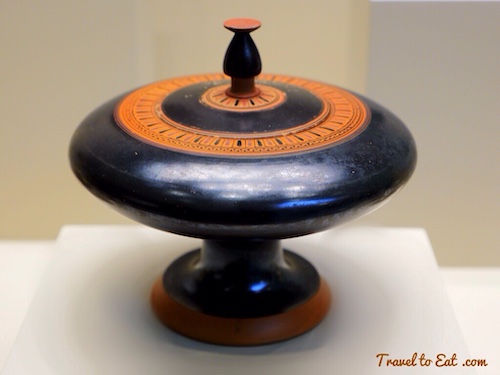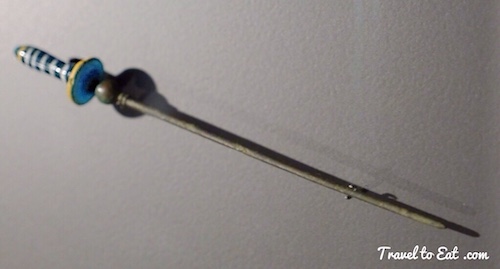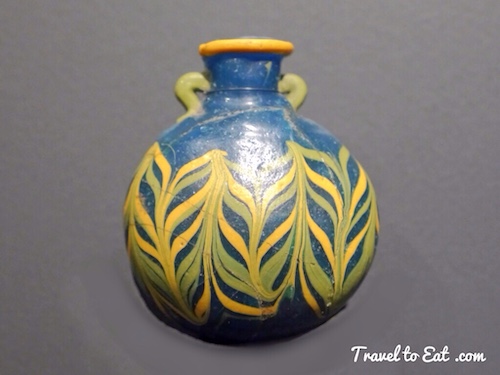 In the really ancient past, think Persian and Egyptian, perfumes were made of a mash of flowers and herbs. In the age of Greece and Rome, the abundance of olive oil made it the most popular oil for the perfume industry, though other oils such as almond were popular as well. Cheaper oil was better (and still is) because it has less of its own scent to compete with the fragrant materials. To impart fragrance, plant-based ingredients were used, including flowers, leaves, seeds, woods, resins and gums. Animal-derived ingredients were also common, such as musk and civet, which are the glandular oils produced by the musk deer and the civet cat, as well as ambergris. These aromas tend to be pungent and even unpleasant in their natural states, but act as fixatives in combination with other scents, accentuating them and making them last longer without imparting their own scents to the mixture. A perfume is made by layering scents according to how volatile they are, that is, how easily they evaporate. Top notes evaporate quickly—they are the first scent you smell in a perfume. Middle or heart notes form the main body of a perfume. Base notes are fixatives—they hold and blend the other ingredients, and they stay on the skin the longest, so you always smell them in combination with the other aromas of the perfume.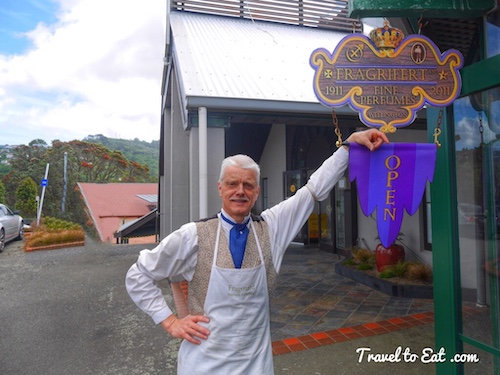 La genie ne se cache pas faeilement! (greatness is hard to hide) by Jean d'Alutours (quote from Francesco van Eerd). This is a shop not to be missed, the owner is a character and the perfume is truly unique. I bought the Zanzibar and am looking for a way to get much, much more.
References:
Website: http://www.fragrantica.com/designers/Fragrifert-Parfumeur.html
Ambergris: http://www.ambergris.co.nz/about.htm
Identifying Ambergris: http://www.ambergris.fr/identification_of_ambergris.html
Frangrantica Ambergris: http://www.fragrantica.com/notes/Ambergris-524.html
Perfume Ingrediants: http://perfumesociety.org/discover-perfume/an-introduction/ingredients/
Roman Perfume Bottles: /roman-perfume-bottles-getty-villa-pacific-palisades-california/
Greek Perfume Containers: /greek-perfume-bottles-getty-villa-pacific-palisades-california/
Egyptian Perfume Glass: /egyptian-and-persian-glass-getty-villa-pacific-palisades-california/
Getty Perfume: http://blogs.getty.edu/iris/the-scent-of-love-ancient-perfumes/