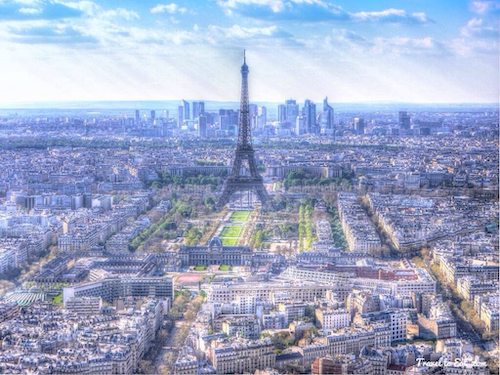 The Montparnasse Tower (Tour Montparnasse), built in 1973, was one of the first skyscrapers in Paris. A visit to the tower's observation deck is rewarded with a magnificent view over the city. Constructed from 1969 to 1972, it was the tallest skyscraper in France until 2011, when it was surpassed by the 231 m (758 ft) Tour First. The project started as a redevelopment scheme of the Montparnasse and Maine railway stations in 1958 and had strong support from the new government. The tower's simple architecture, large proportions and monolithic appearance have been often criticized for being out of place in Paris's urban landscape. Two years after its completion, the construction of skyscrapers in the city center was banned. All that having been said, it is a great place to see Paris from above, without the long lines at the Eiffel Tower. It stays open until 10:30 PM so you can see the lights. From the top of the Tour Montparnasse you can see the Eiffel Tower against the semicircular Palais de Chaillot and the Paris skyline as seen in the photo above.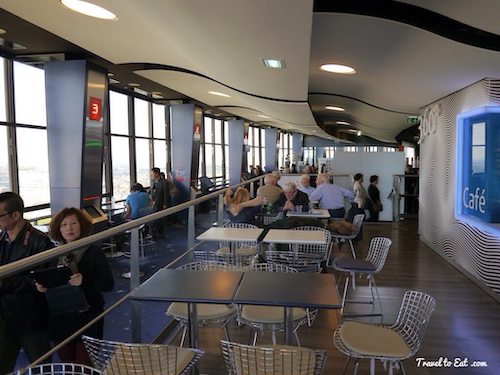 Once you go up the elevator to the 56th floor, they have a little cafe and gift shop where you can buy pictures of yourself against the view. The edge of the room is equipped with computers that help you figure out what you are looking at.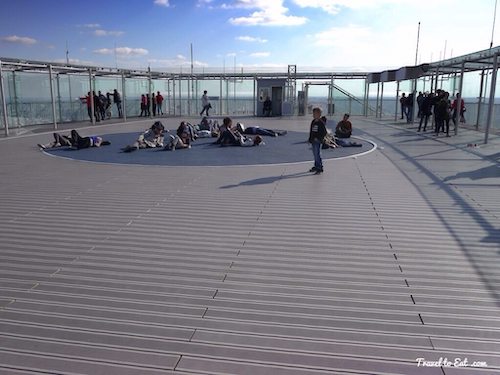 Once you get to the top, the 59th floor, a few flights up from the gift shop, there is a glassed in terrace with terrific views of the city. Unfortunately, no chairs, you can sit or lie down on the round rubber mat in the center. I am just going to present the rest of the pictures without commentary.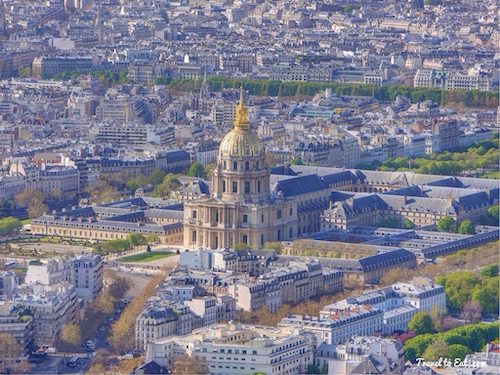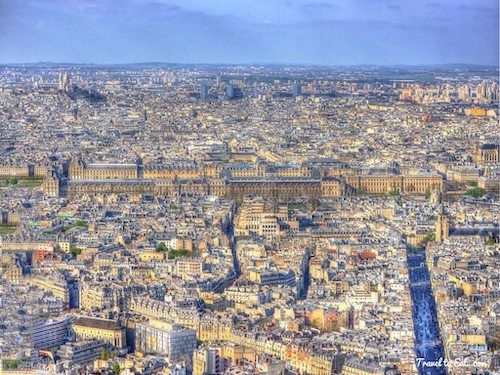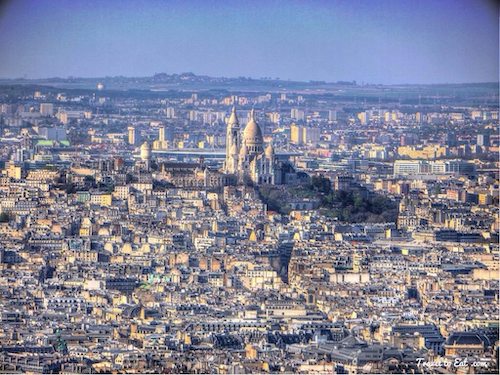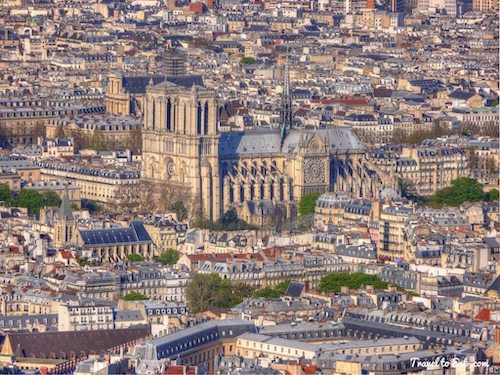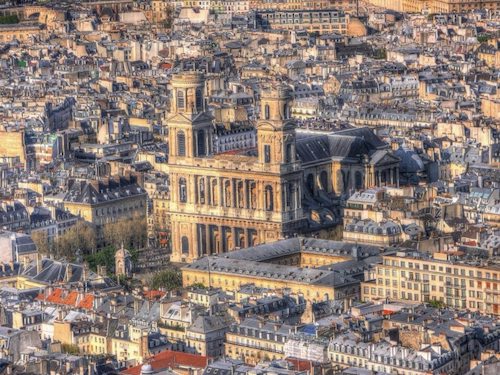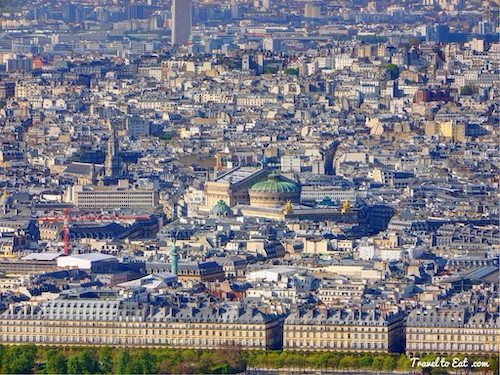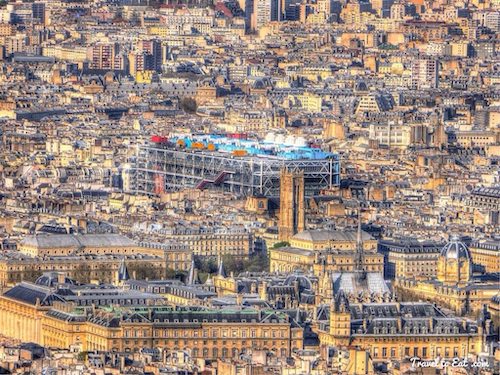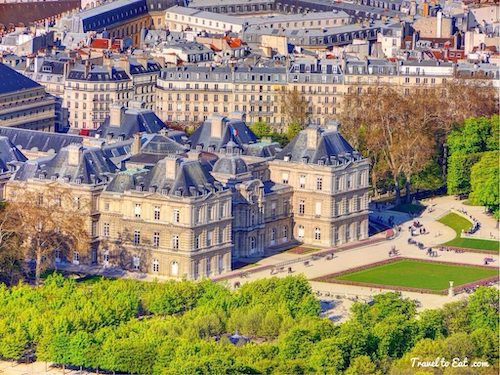 Just in case you don't know what these places are about, other than the Eiffel Tower or the Louvre, the Dôme des Invalides is where Napoleon is buried (see my post), Montmontre is a park with the Basilica Sacré-Cœur (see my post), Notre Dame is the giant cathedral on Isle de France (see my post), Saint-Sulpice is the second largest church in Paris (see my post), Palais Garnier is the Opera House built by Napoleon III (see my post), Centre Georges Pompidou is a giant modern art museum (see my post) and Luxembourg Palace is the seat of the French Senate (see my post).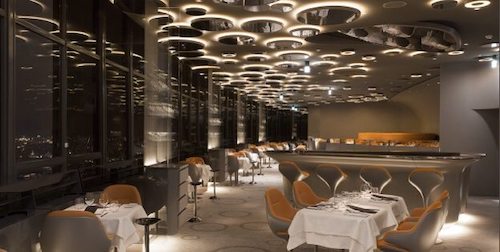 There is also a restaurant at the top of Tour Montparnasse, Ciel de Paris, which was completely remodeled last year. So if you really want to see all of Paris, consider a visit to the Tour Montparnasse.
References:
Ciel de Paris: http://www.cieldeparis.com/fr/reservations.html