Normandy is a region of France with historical ties to the Gauls, Romans, Vikings and England. Belgian and Celts, known as Gauls, invaded Normandy in successive waves from the 4th century BC to the 3rd century BC. Much of our knowledge about this group comes from Julius Caesar's de Bello Gallico. Under the reorganization of the empire by Diocletian, Rouen became the chief city of the divided province of Gallia Lugdunensis II and reached the apogee of its Roman development, with an amphitheatre and thermae of which the foundations remain. In 57 BC the Gauls united under Vercingetorix in an attempt to resist the onslaught of Caesar's army. After their defeat at Alesia, the people of Normandy continued to fight until 51 BC, the year Caesar completed his conquest of Gaul.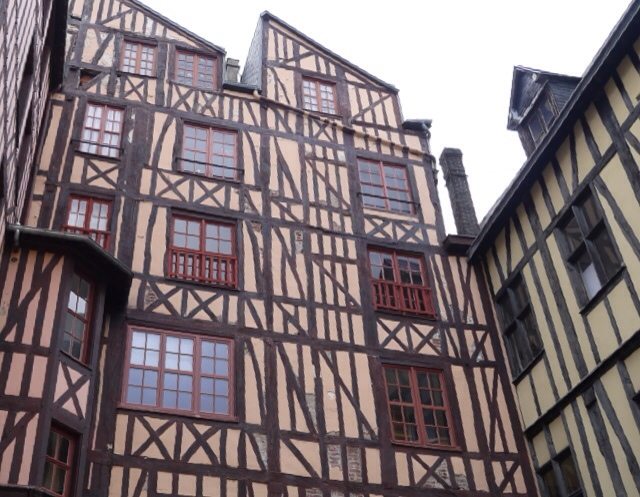 The technique of half-timbering came from this period in Celtic huts. As shown above from a building in Rouen, they would first frame the house with the best timber and then use odd lengths to fill in. This created a lattice of panels which were then filled with a non-loadbearing material or "nogging" of brick, clay or plaster, the frame was often exposed on the outside of the building. This is essentially the same system we use today and these houses can be seen throughout England and Normandy.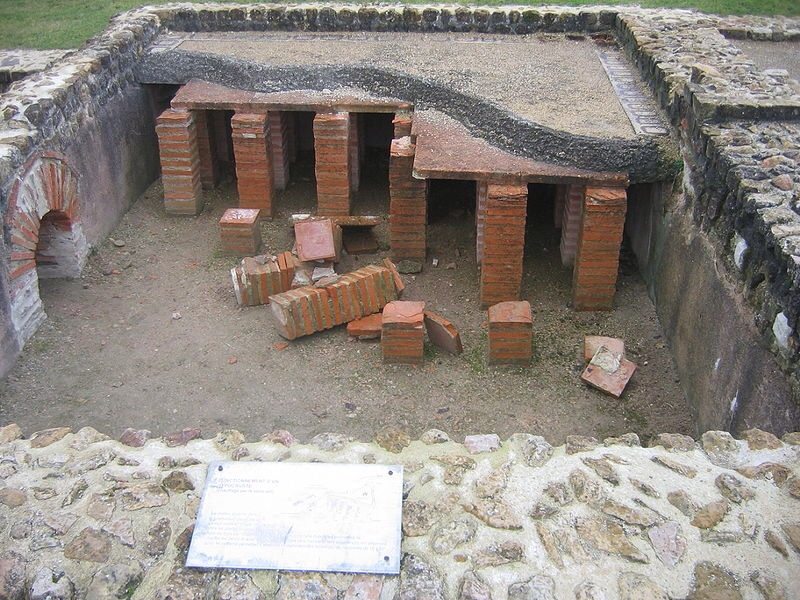 Roman villas and baths were built and heated by means of the Roman hypocaust, a false floor was created, supported by pillars and hot air was forced from a furnace (see picture at right) beneath the floor and up terra cotta pipes in the walls, thus providing central heating for the building. This was expensive to maintain and required lots of fuel. Central heating was not seen again in Europe for almost two millennia.