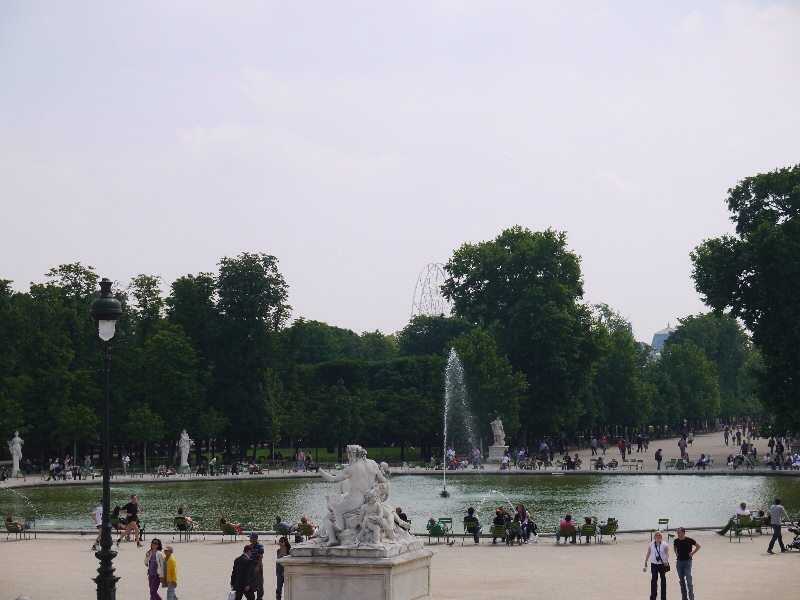 If it is a beautiful sunny day in Paris, a great place to go is the Tuileries gardens as we and much of Paris did yesterday. Created by Catherine de Medicis as the garden of the Tuileries Palace in 1564, it was first opened to the public in 1667, and became a public park after the French Revolution.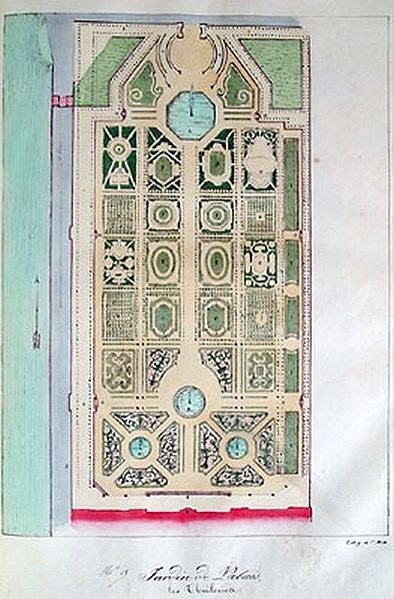 It is a classic French garden designed by Pierre le Notre under Louis XIV who also designed the gardens at Versailles. It is very orderly and symmetrical with one very wide center walkway and two additional walkways on the side as you can see on the original plans to the right.
On the west side of the garden, beside the present-day Place de la Concorde, he built two ramps in a horseshoe shape and two terraces overlooking a octagonal water basin sixty metres in diameter with a fountain in the centre. These terraces frame the western entrance of the garden, and provide another viewpoint to see the garden from above.