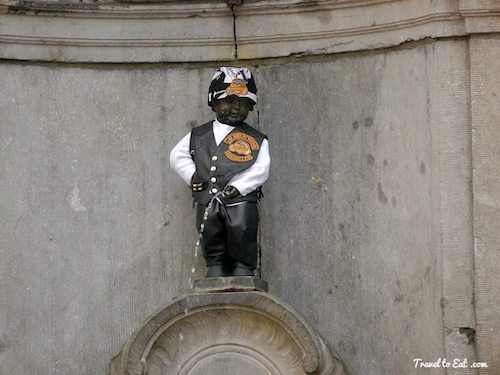 We were in Brussels for the day with our friend Patty and decided to stop by the famous Manneken Pis. Because they were having a motorcycle convention in the Grand Place, he was dressed in a biker outfit. This bronze statuette, executed in the 17th century by J. Duquesnoy the elder, embodies the irreverent spirit of Brussels. Also known as the "Little Julian", by confusion with another fountain in Juliaensborreke, it was one of the many fountains serving the city. It has been provided with many costumes and decorations, the wardrobe has about 800 rooms, recently reshaped at the City Museum of Brussels. The oldest known outfit was offered by the Elector of Bavaria in 1698.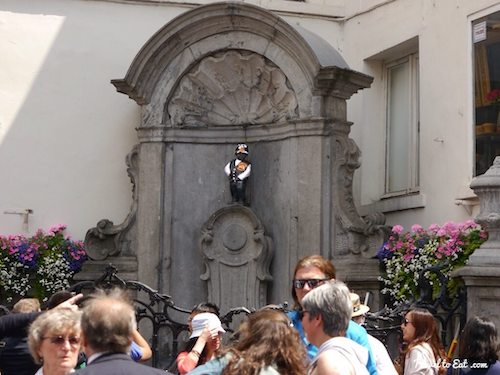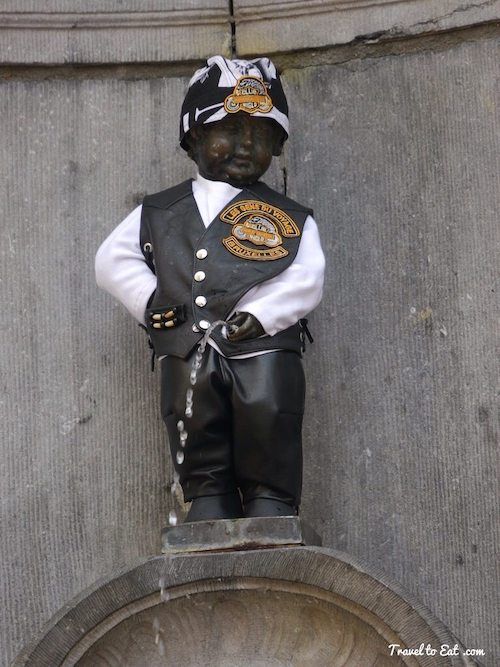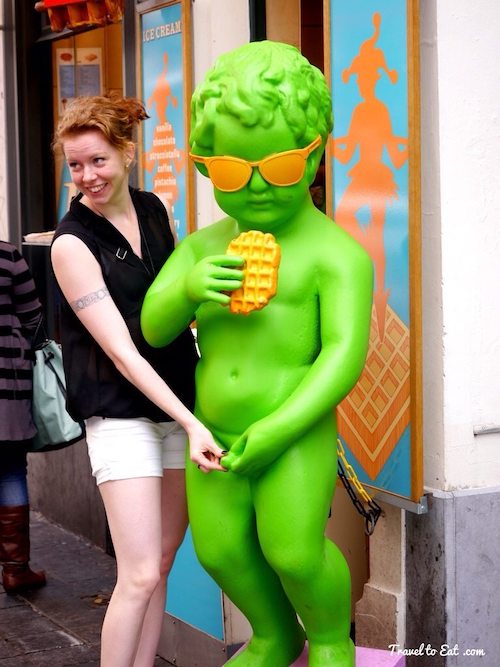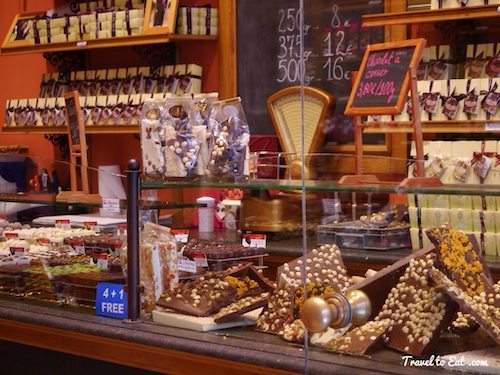 The statue is tiny and there is always a crowd in front of the iron fence. Some people prefer to pose with the life-size green model at the nearby waffle shop. I personally prefer the chocolates and waffles at the shop.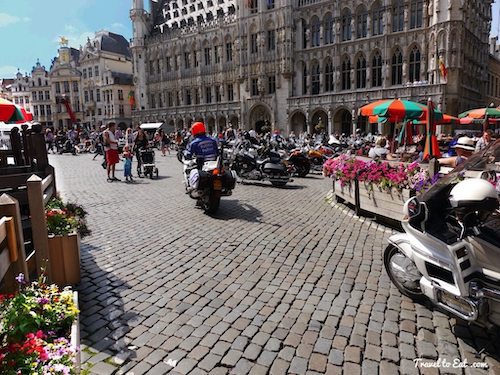 The Grand Place of Brussels or Grote Markt is the central square of Brussels. The square, famous for its aesthetic and historical wealth, is surrounded by the Town Hall, the King's House and many guild houses. The Grote Markt is considered one of the most beautiful squares of the world according to, among others the French writer Victor Hugo, who stayed in Brussels. Historically, the Bruxelles Grand Place was essentially a market place where traders and citizens sold and bought food. Therefore you will notice that all the streets surrounding the square are named after foods like chicken (poulet), herbs (herbes), cheese (fromage) and so forth. The Grand-Place of Brussels has been since 1998 on the list of World Heritage Sites of UNESCO. On the day we visited, the square was filled with motorcycles which at one point were all turned on at the same time with a deafening roar that filled the square.
References:
Harley-Davidson: https://harley-davidson.com/
Manneken Pis: /manneken-pis-in-brussels/
Brussels Info: http://www.brussels.info/grand-place/
Webcam: http://www.brussels.be/artdet.cfm/4664