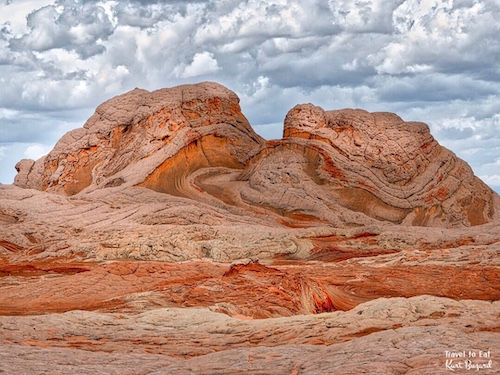 If you're looking for a remote location with amazing rock colors and formations and little foot traffic, then White Pocket is the perfect place. Now this place isn't for the unprepared. You will need to have a 4WD vehicle, preferably with high clearance. You'll be driving through deep sandy roads for at least an hour and a half off the main House Rock Valley Road. Be sure to check the current conditions of the road at the BLM Office located at 745 East Highway 89. This is a great trip to do in conjunction with the Wave or Buckskin Gulch. Honestly, it was a cloudy day, not the best to bring out the colors of the location but as a photographer, you take what you get.
White Pocket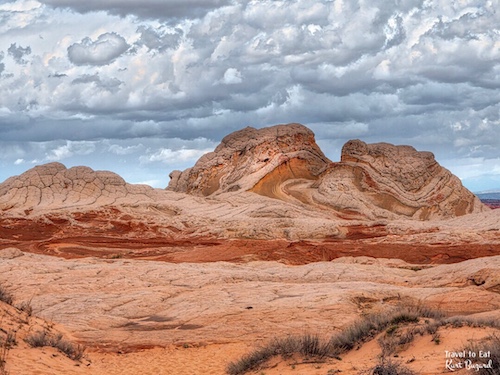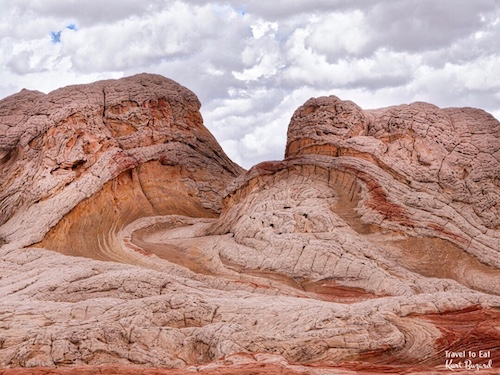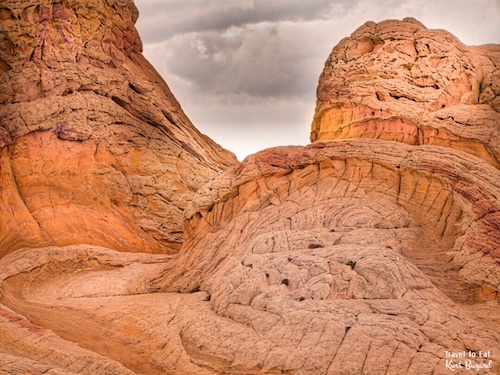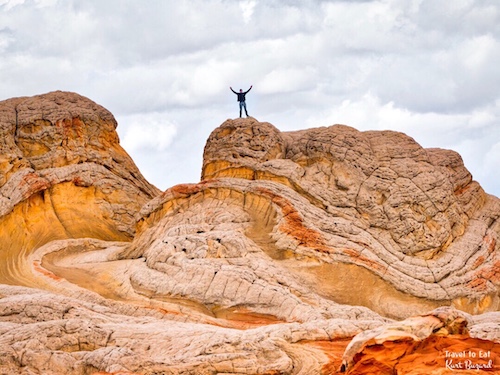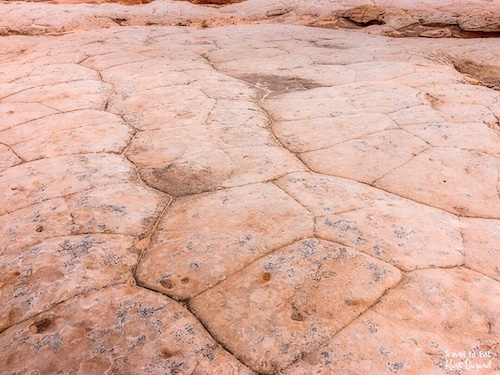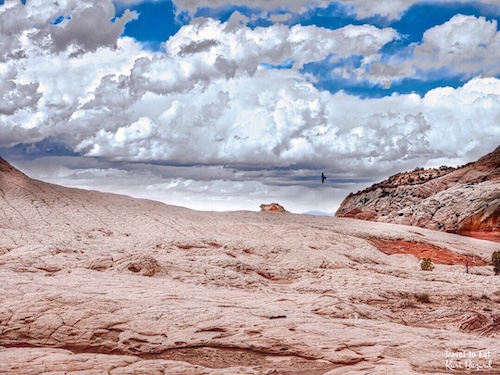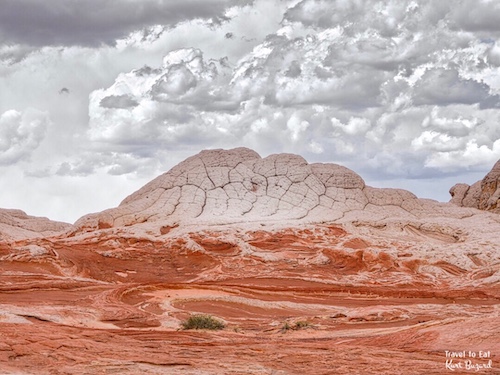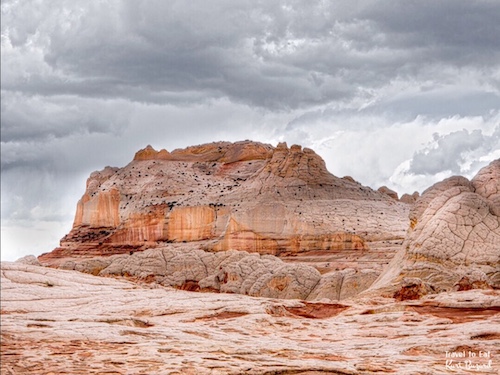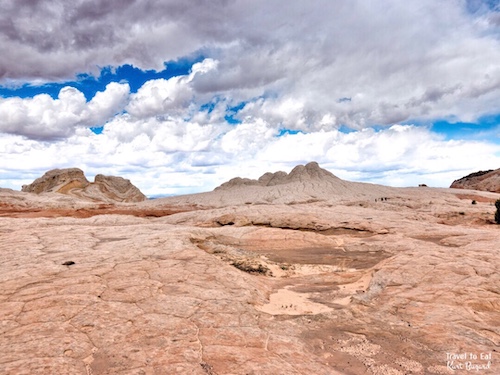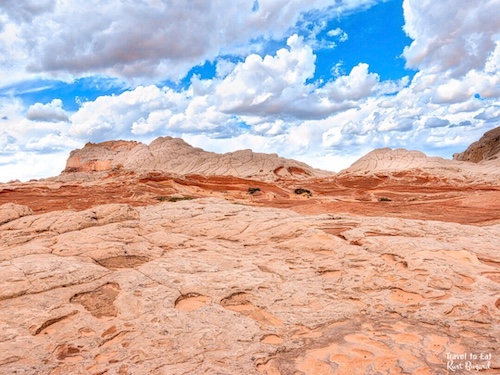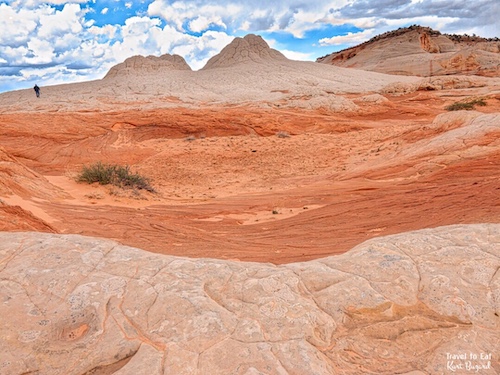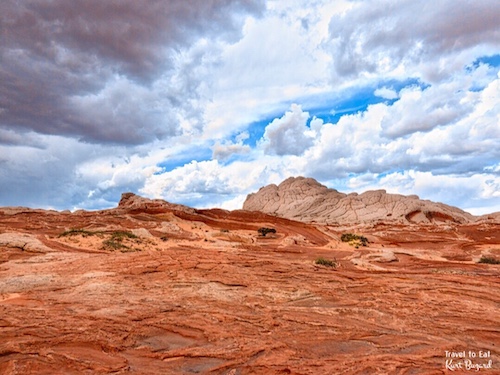 Most of the unique features of White Pocket can be found within a half mile northwest of the parking area. Some of the features to look for are the long, grooved swirls of red, pink and white sandstone, mounds of warped and colorful stone, "brainrocks" that look like heads of cauliflower, crossbedding of rock layers and, in general, sandstone gone wild. One geologist believes that the landscape was caused by a huge sand-slide, back when this area was covered with large sand dunes during the Jurassic period (roughly 150-200 million years ago). This slide mixed in with other layers of sand, as well as picking up already laminated layers of sand along the way, and then the whole mass became petrified over millions of years. During those millions of years, the area around White Pocket was underwater for long periods of time, certainly adding to the chaos you see today.
White Pocket Flora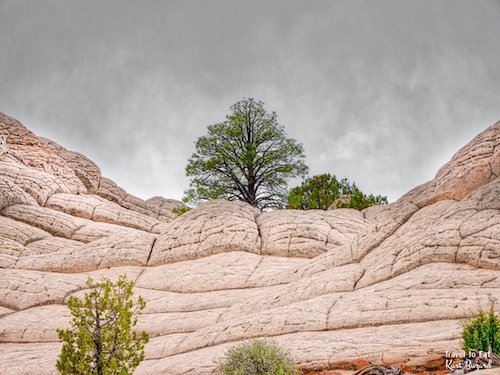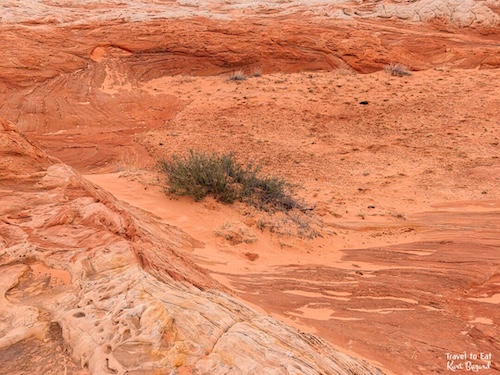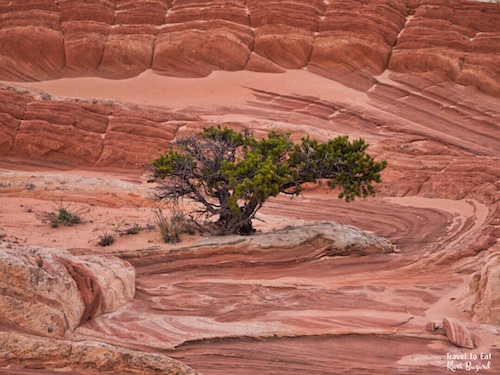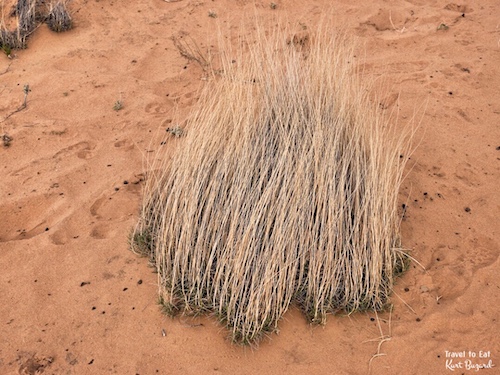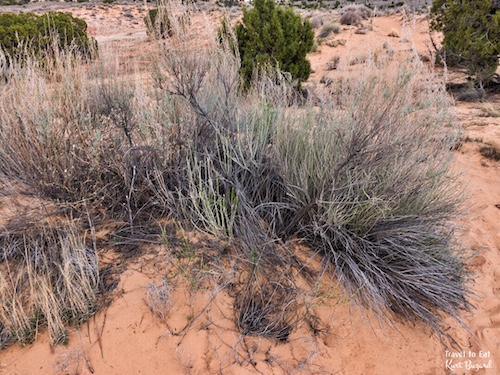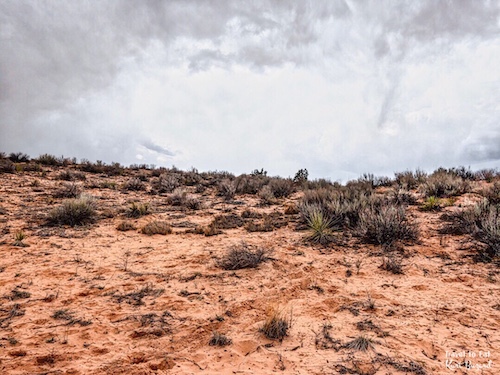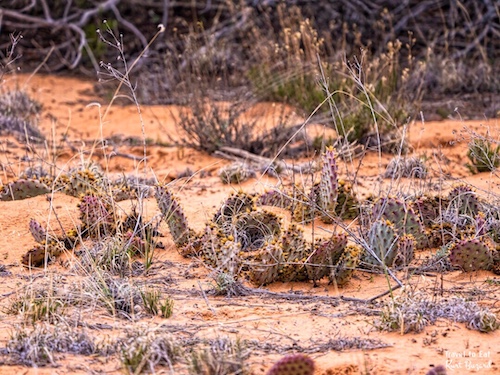 The flora in White Pocket is typical of the Mojave Desert. That said, the environment adds a special flair to the plants.
Surrounding Landscape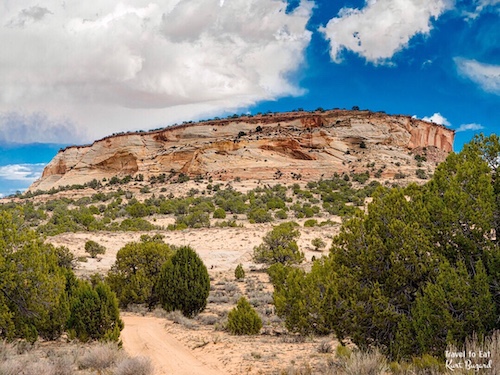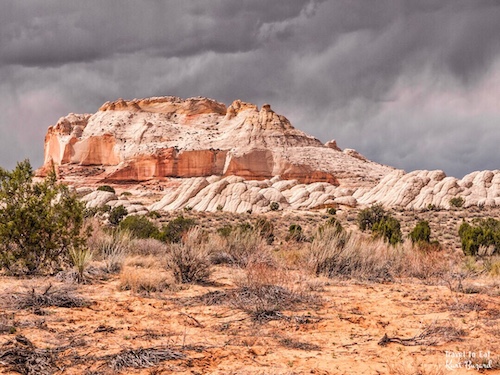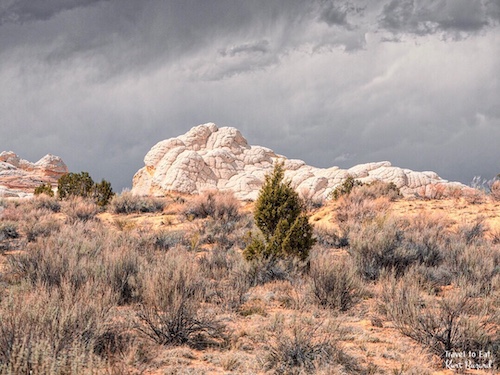 The sun decided to come out as we were leaving. The surrounding area is as beautiful as the main attraction and the positive was the stone formations against the dark clouds. I hope you enjoyed the post, please leave a comment.
References:
White Pocket Hiking: http://www.yourhikeguide.com/white-pocket/
TripAdvisor: https://www.tripadvisor.com/Attraction_Review-g60834-d4324609-Reviews-White_Pockets-Page_Arizona.html