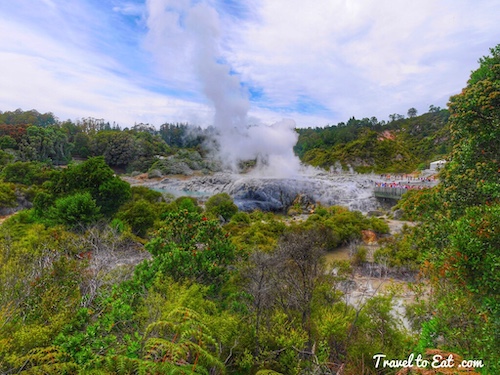 Right next to the Te Puia Cultural center are a set of geysers, some mud flats and a beautiful cobalt blue lake, all set in the lush New Zealand foliage. Prince of Wales Feathers Geyser, Pohutu Geyser, Te Horu Geyser (The Cauldron) and Waikorohihi Geyser are on a sinter plateau about 6 m above Puarenga Stream. Prince of Wales Feathers Geyser, Pohutu Geyser's closest neighbour, always precedes Pohutu, a feeble jet at first but gradually increasing in power until a continuous 9 m high column is ejected at an angle, when Pohutu usually erupts also. Sometimes Waikorohihi Geyser erupts a discontinuous 5 m high jet, then Prince of Wales Feathers will commence, later followed by Pohutu. This was the site of the Māori fortress of Te Puia, first occupied around 1325, and known as an impenetrable stronghold never taken in battle. Māori have lived here ever since, taking full advantage of the geothermal activity in the valley for heating and cooking.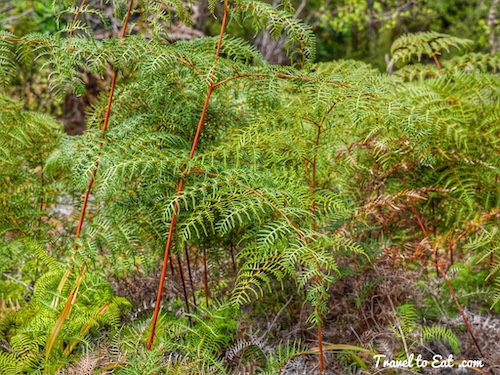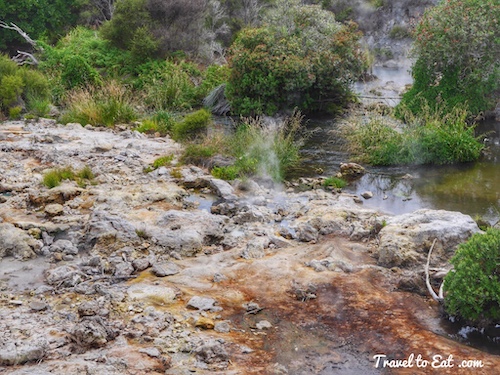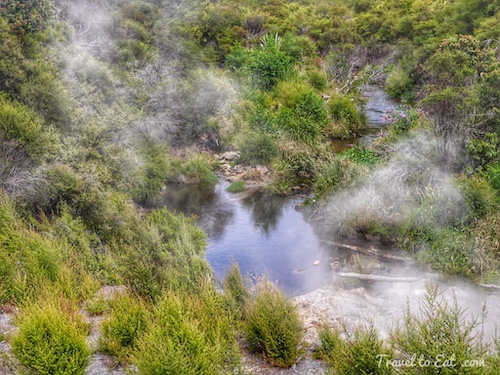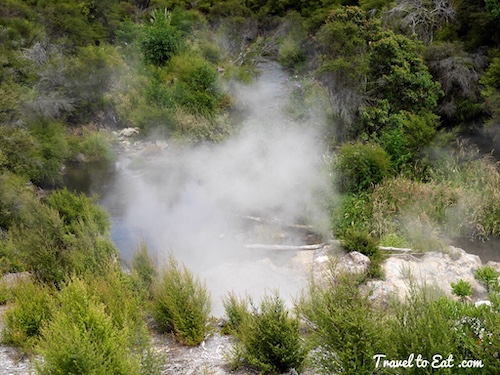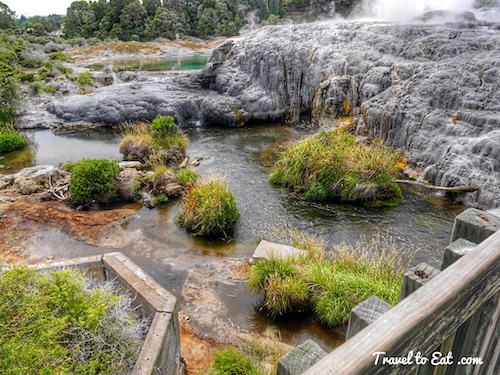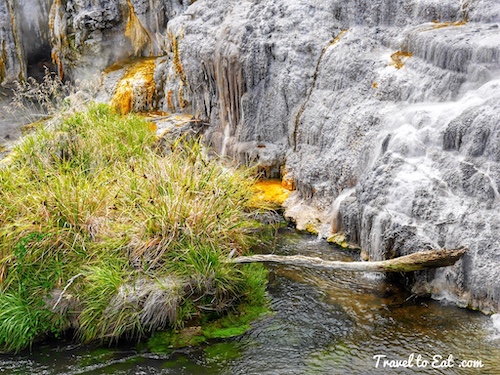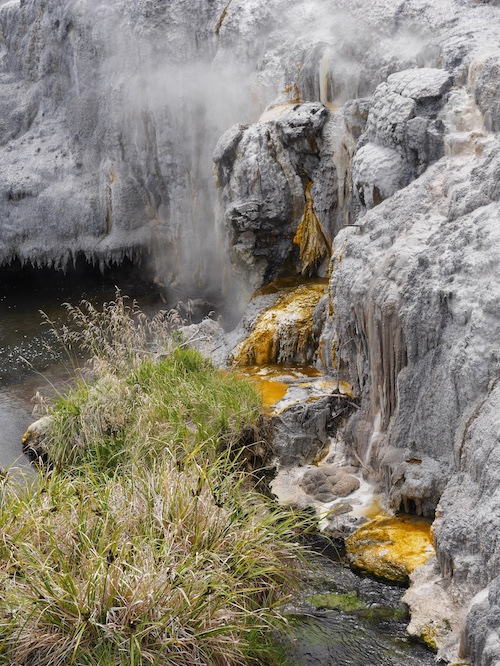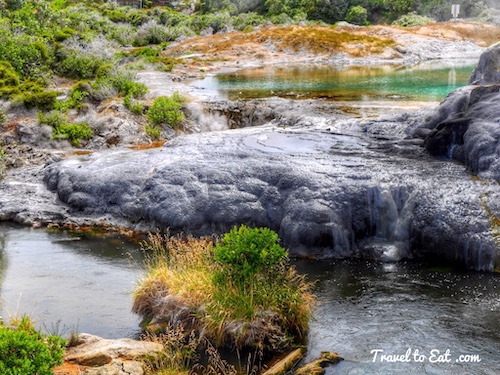 Puarenga Stream, which was named for the patterns of sulphur particles floating on its surface, runs through the valley and is fed by three nearby streams. In the past the stream was an abundant food source, providing villagers with plenty of fish, until water contamination saw numbers decline. In recent times the water quality has improved to a point where trout and waterfowl are living in the stream again. As a photographer, I loved the clouds of steam, the vivid green plants against the ones dying near the geysers and the contrast of the bright yellow sulphur against the gray geyser plateau and the running stream.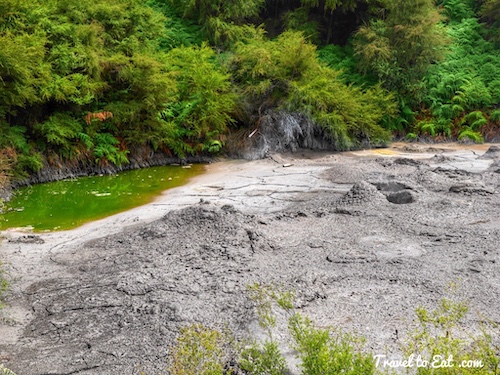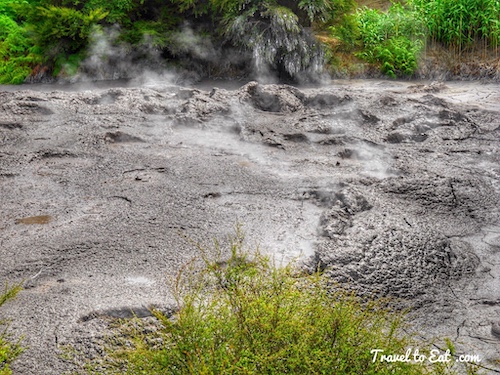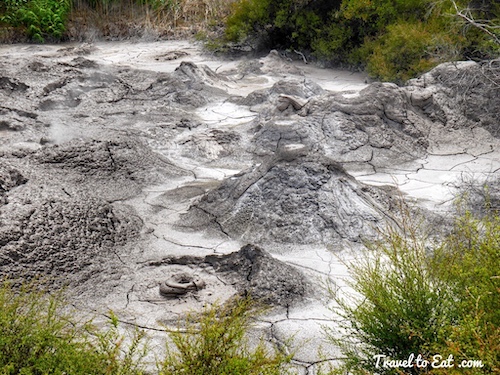 Koko was a notable chief of the Rotowhio Pa in Whakarewarewa Thermal Valley. He noticed that each time he visited Rotorua's well-known geothermal Ngamokaiakoko mudpool that it reminded him of the playful nature of children or pets – hence the name, which translates to 'the playthings of Koko'. In more recent times Nga Mokai a Koko mud pool has also been known by the European name 'frog pool' as it is thought that the plopping mud resembles leaping frogs. This playful mudpool is the largest and most impressive at Te Puia, with a depth of between 6-10 meters.. Although activity is dependent on rainfall, the steaming bursts of mud reach temperatures of approximately 90- 95°C. Interestingly, the mud pool changes consistency depending on rainfall. When conditions are dry, the mudpool is thick and sticky, and when there is a lot of rainfall the mud becomes more fluid, like a dark boiling water. It is also possible for the mud pool to have both dry and wet portions and to show the two contrasting forms at the same time. The mud was a little dry when we visited, but the mudflats were still interesting.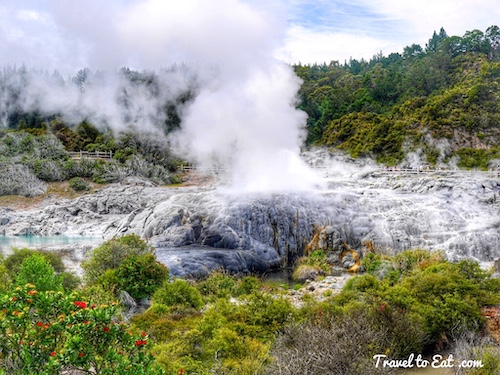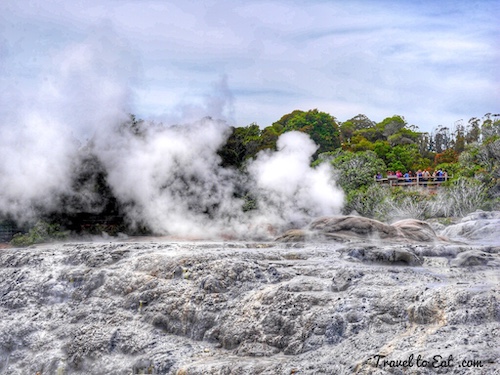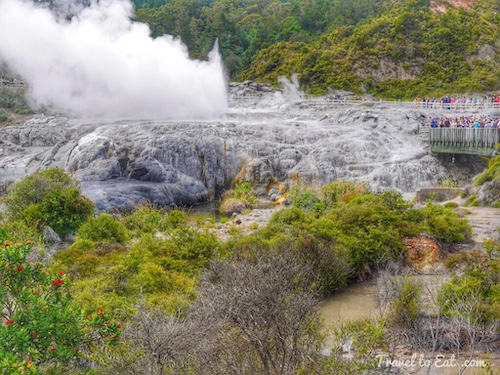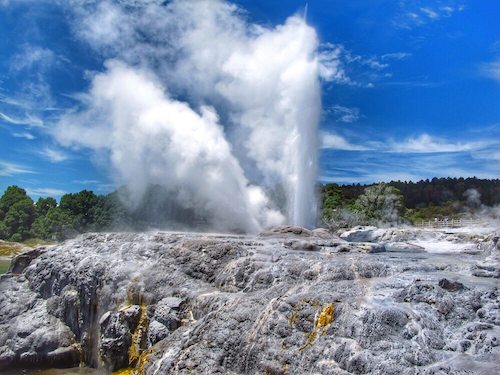 The legendary Pohutu Geyser was recently ranked in the world's top 5 geysers by Lonely Planet, and when you are up close and personal to this natural wonder you will understand why. Erupting to a height of 30m (100 feet) up to 20 times a day, Pohutu is not only a spectacular sight, but also the most reliable geyser on earth.Eruptions can last from a few minutes to several days, and in one rare case between 2000 and 2001, Pohutu Geyser erupted for over 250 days. According to Māori culture and traditions, geysers such as Pohutu are viewed as gifts from the gods. Local belief is that Te Whakarewarewa Thermal Valley in which Pohutu Geyser lives, was formed when two sisters, Te Pupu and Te Hoata (known as the Goddesses of Fire), travelled beneath the earth while searching for their brother. As they got closer to him, the sisters would lift their heads above the surface – creating geysers and other geothermal hotspots along the way. Te Tohu, or 'Prince of Wales Feathers', was renamed in honour of the royal visit to Whakarewarewa in 1901, where the royal guests noticed a resemblance between the geyser's plume and the feathers on the Prince of Wales coat of arms. Also known as the 'Indicator' as it usually erupts just before its neighbor Pohutu, this fascinating geyser first sprang to life in 1886, following the Mount Tarawera eruption and has played almost continuously since 1992 – erupting to heights of up to 7 meters (23 feet).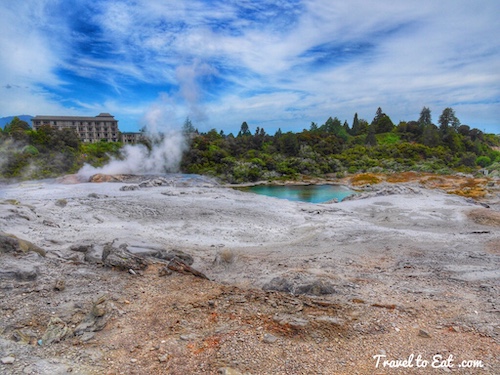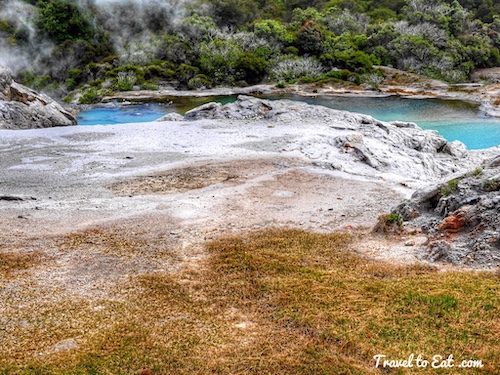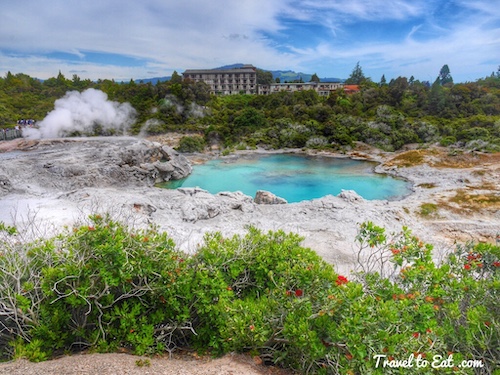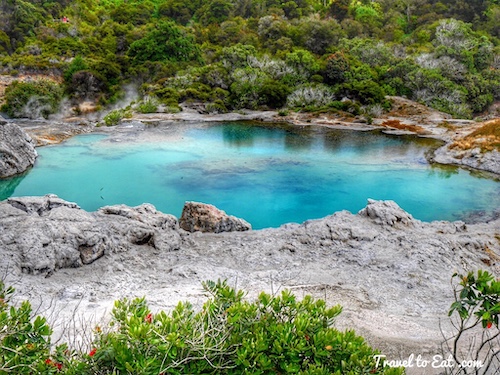 This large blue pool (known as the Bluey) was traditionally used for bathing, with its temperature ranging between 30-35 degrees C (85-95 degrees F). It collects outflows from the nearby geysers and drains underground into the Puarenga stream. This large pool collects outflows from the geysers, thus it is very alkaline and cobalt blue from the dissolved minerals.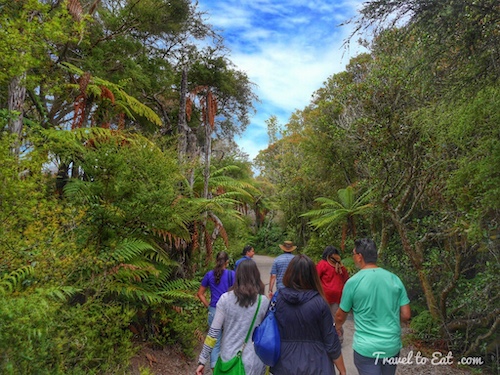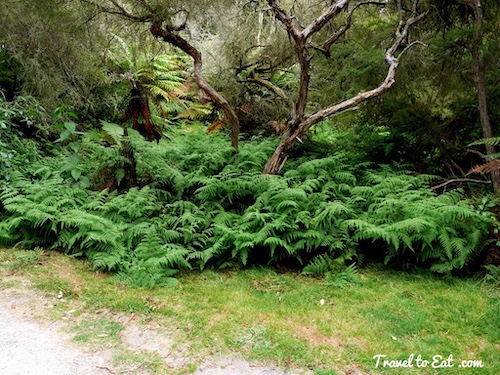 We had a great time walking around the thermal area next to Te Puia and I think you would like it as well. If you are in the vicinity of Rotorura, either because you are visiting Hobbiton or for any other reason, take the time to visit this beautiful area.
References:
Te Puia: http://www.tepuia.com
Impowerage: http://impowerage.com/lifestyle/travel-lifestyle/be-wowed-by-new-zealands-north-island
YouTube: http://youtu.be/3BqENhyhCSA
Ngamokaiakoko mudpool: http://youtu.be/VpEVKhhbB-Y
Cooking Pool: http://youtu.be/H_FUly06sSE