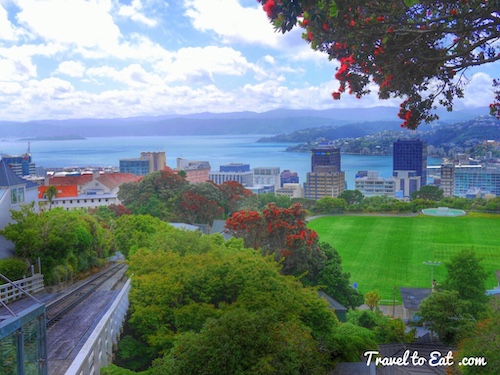 At the top of the Wellington Cable Car, and just minutes from the central business district, lies 25 hectares (64 acres) of beauty, peace and tranquillity. Established in 1844, the Wellington Botanic Garden is home to some of the oldest exotic trees in New Zealand. Today, the native and exotic forests are complemented by a duck pond, a begonia house and cafe, colorful floral displays, a herb garden, an Australian garden and the award-winning Lady Norwood Rose Garden.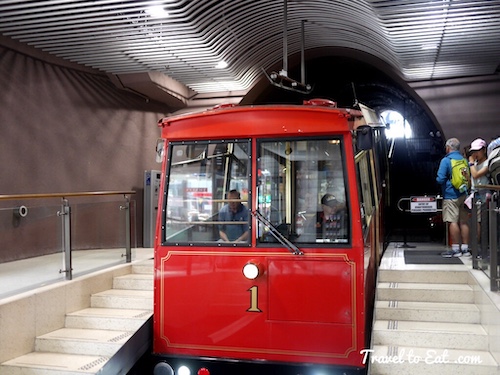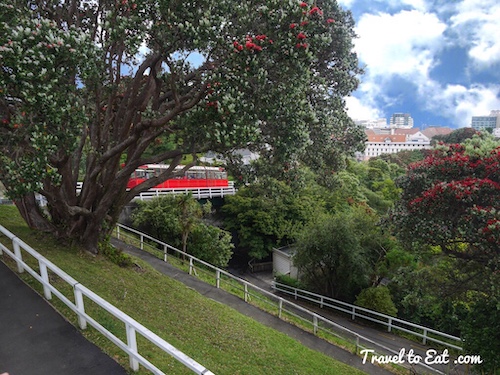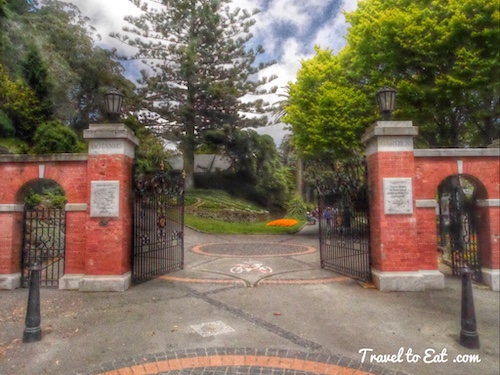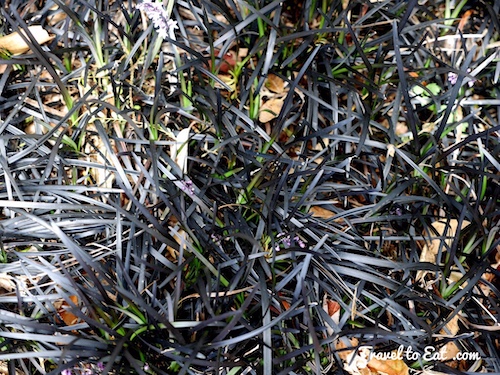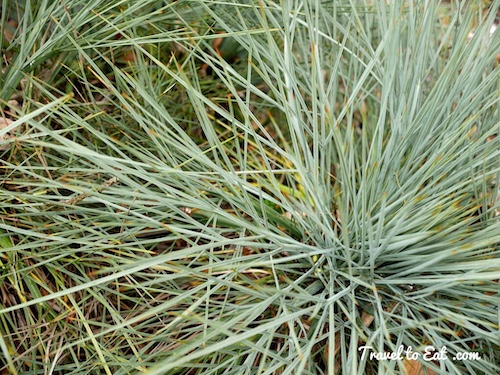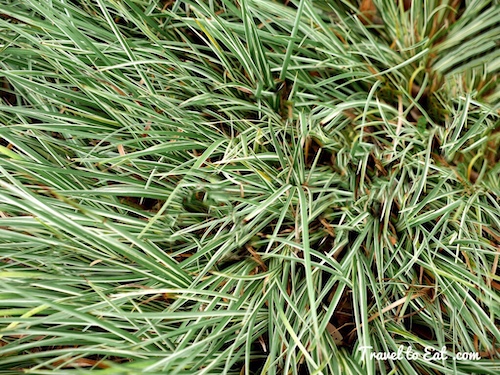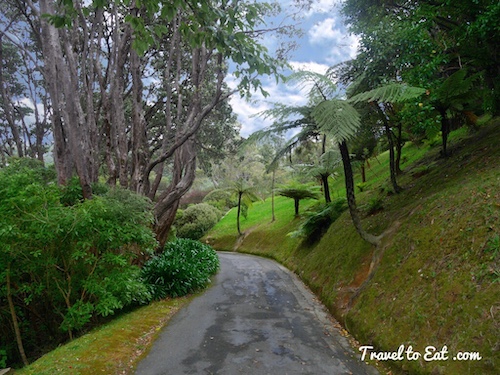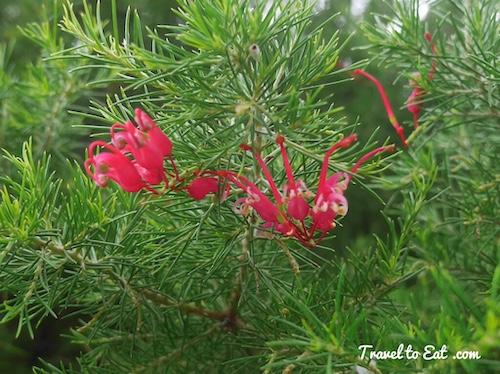 Grevillea rosmarinifolia usually occurs as a small to medium, shrub to 0.3–2 meters high. The leaves resemble rosemary – narrow-linear, stiff with sharp points and curled-under margins, 0.8-3.8 cm long and 0.7–3 mm wide. G. rosmarinifolia produces clusters of red or pink flowers from winter to spring. The flowers are rich in nectar and attract insects and birds. It was first described by Allan Cunningham, an English botanist on an expedition in New South Wales.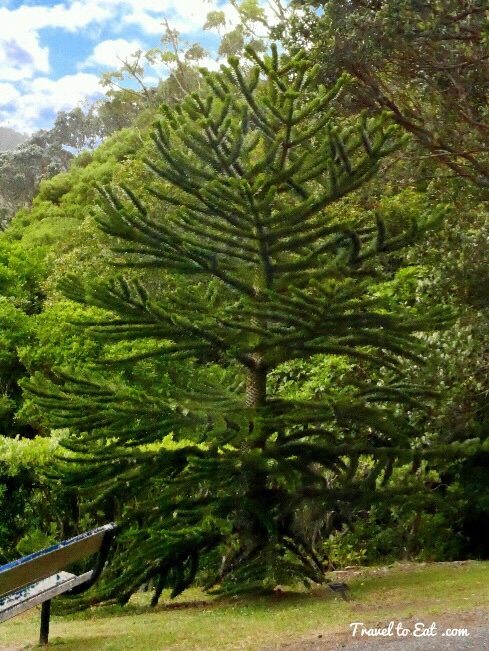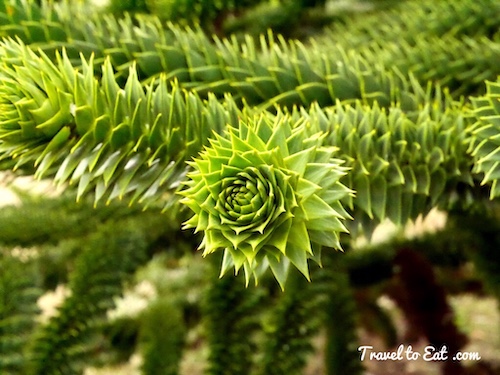 Araucaria araucana (commonly called the monkey puzzle tree, monkey tail tree, Chilean pine, or pehuén) is an evergreen tree growing to 40 m (130 ft) tall with a 2-m (7-ft) trunk diameter. The tree is native to central and southern Chile and western Argentina. Araucaria araucana is the hardiest species in the conifer genus Araucaria. Because of the great age of this species, it is sometimes described as a living fossil. The yellow-flowering "Aurea" cultivar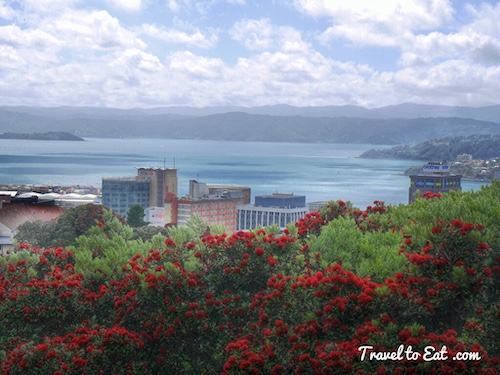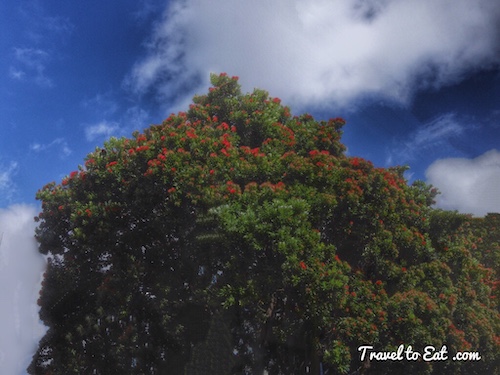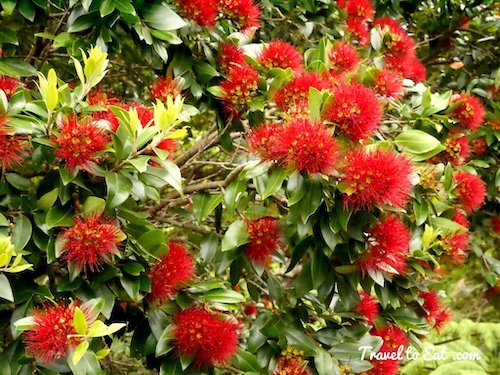 The pōhutukawa (Metrosideros excelsa, New Zealand Christmas tree) grows up to 25 meters (82 ft) high, with a spreading, dome-like form. It usually grows as a multi-trunked spreading tree. Its trunks and branches are sometimes festooned with matted, fibrous aerial roots. The oblong, leathery leaves are covered in dense white hairs underneath. The tree flowers from November to January with a peak in mid to late December (the Southern Hemisphere summer), with brilliant crimson flowers covering the tree, hence the nickname New Zealand Christmas tree. There is variation between individual trees in the timing of flowering, and in the shade and brightness of the flowers. In isolated populations genetic drift has resulted in local variation: many of the trees growing around the Rotorua lakes produce pink-shaded flowers, and the yellow-flowered cultivar 'Aurea' descends from a pair discovered in 1940 on Mōtiti Island in the Bay of Plenty.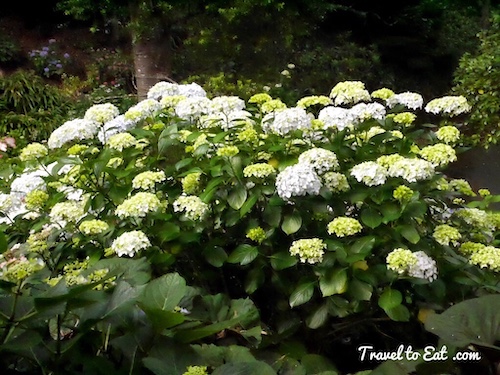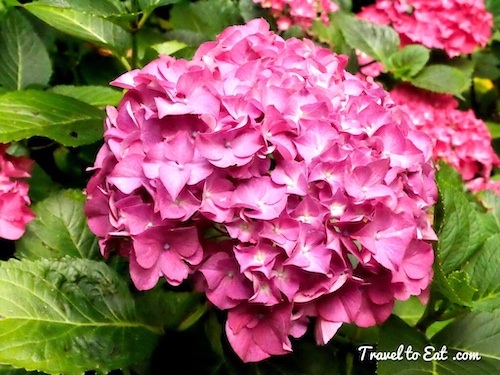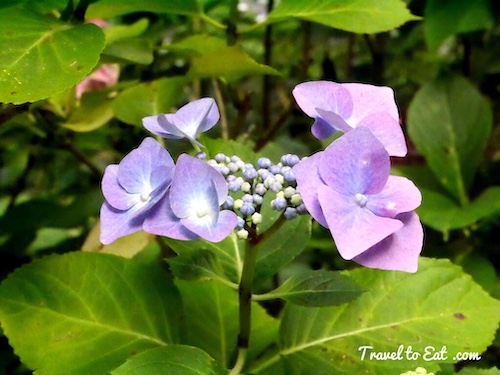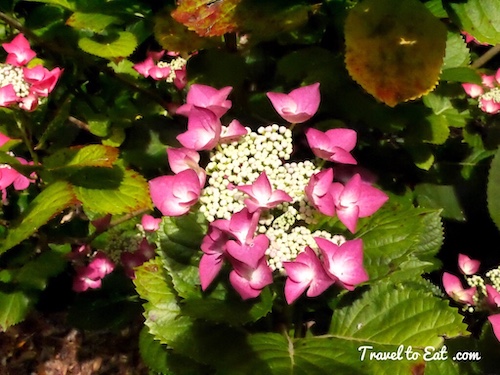 Hydrangea Paniculata Grandiflora is a common American garden plant and highly valued for its vigor and bloom dependability. Grandiflora has sterile flowers that appear in July and remain on the plant until the first hard frost. The large conical shaped white flower heads turn to pink in the fall with gray-green leaves. Hydrangea (common names hydrangea or hortensia) is a genus of 70-75 species of flowering plants native to southern and eastern Asia (China, Japan, Korea, the Himalayas, and Indonesia) and the Americas. By far the greatest species diversity is in eastern Asia, notably China, Japan, and Korea. There are two flower arrangements in hydrangeas. Mophead flowers are large round flowerheads resembling pom-poms or, as the name implies, the head of a mop. In contrast, lacecap flowers bear round, flat flowerheads with a center core of subdued, fertile flowers surrounded by outer rings of showy, sterile flowers. The flowers of some rhododendrons can appear similar to those of some hydrangeas, but Rhododendron (including azalea) is in a different order.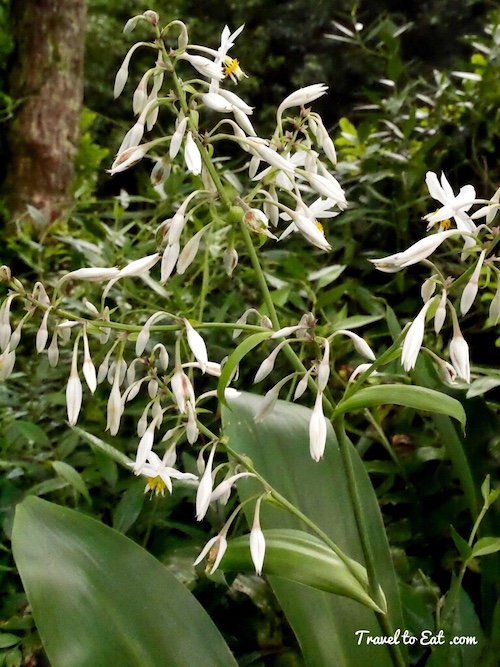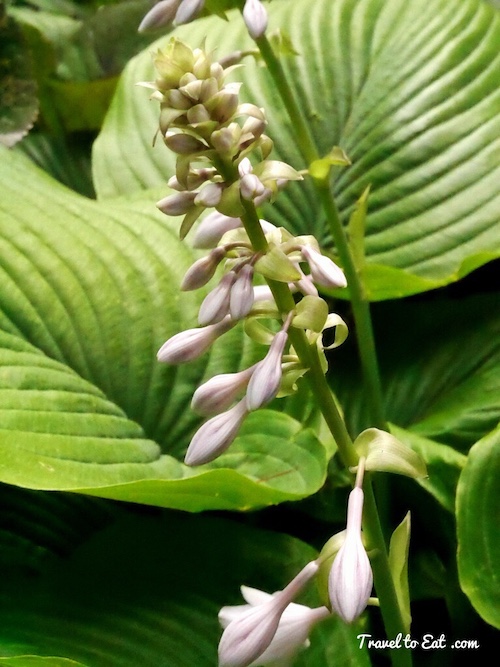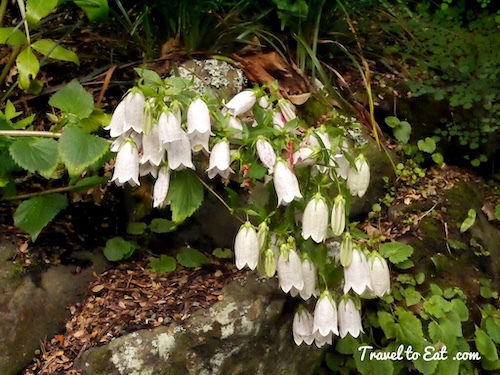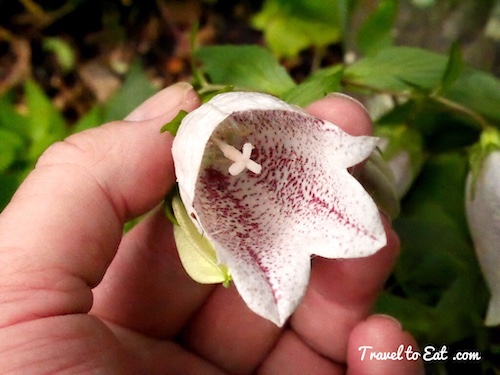 Arthropodium cirratum, the Renga lily or New Zealand Rock Lilly, is a hardy clumping herbaceous perennial that is useful for brightening difficult spots under trees and in dry shade. It bears panicles of white or pink lily flowers in spring and summer. The dense foliage acts as a groundcover, preventing weed growth under the plant. Jovellana sinclairii is a sprawling native calceolaria up to half a metre tall, which bears panicles of 10 mm white and purple spotted, two lipped flowers. Jovellana sinclairii grows in shady sites along both coastal and inland forest margins and stream sides on North Island east near Hicks Bay southwards. It has oval serrated leaves. I am not really sure about this attribution since this is a four lipped flower, but the leaves and appearance are consistent. The middle plant I have no idea of the name but it was beautiful and I include the picture.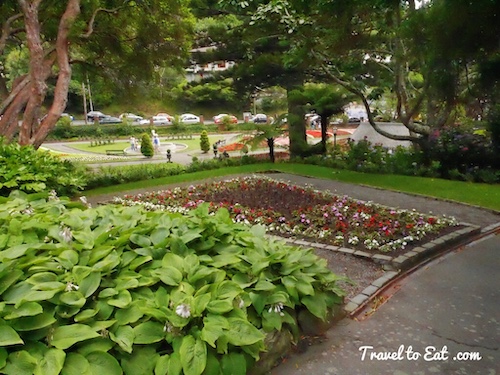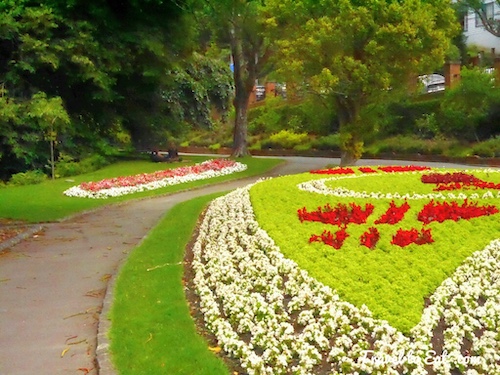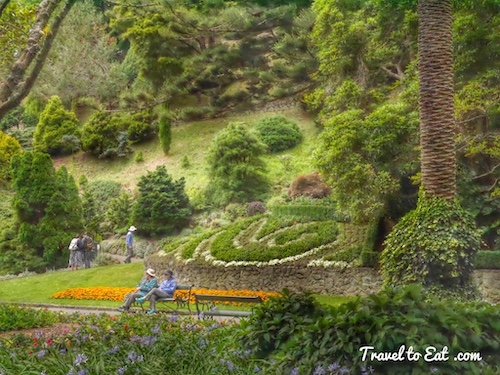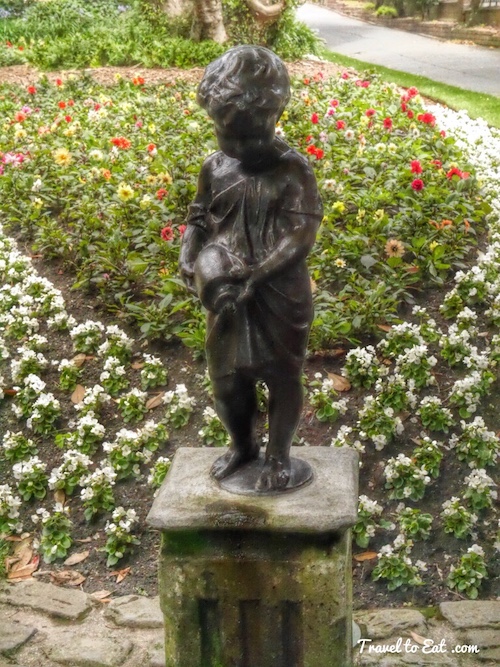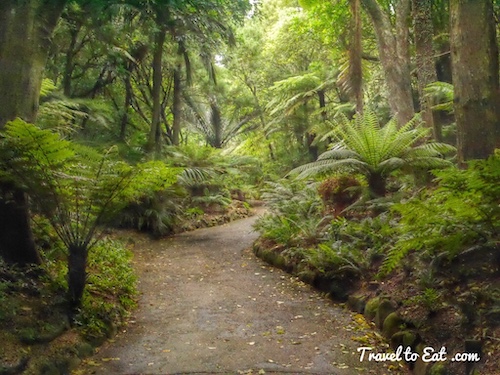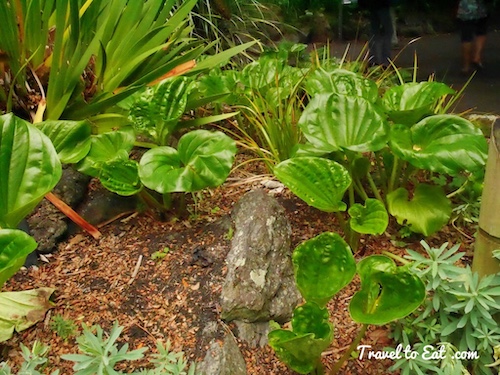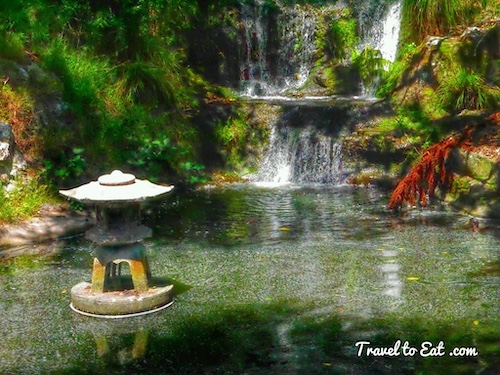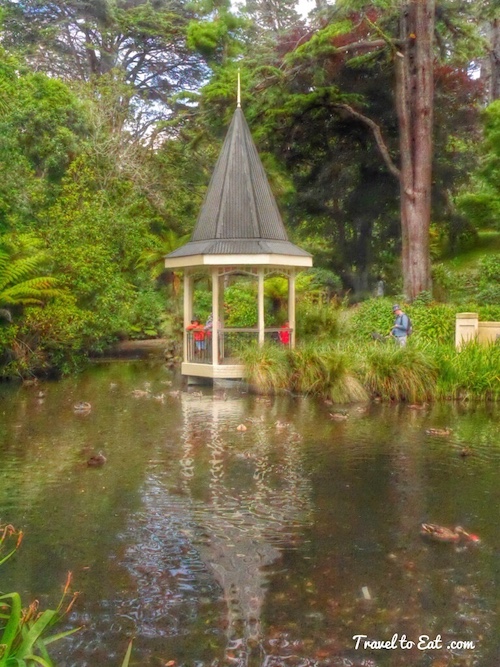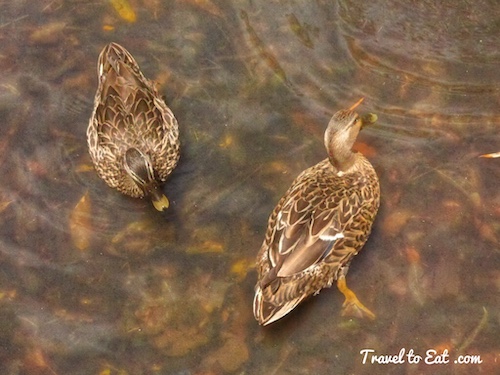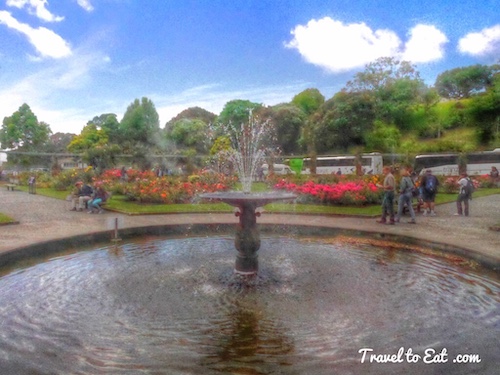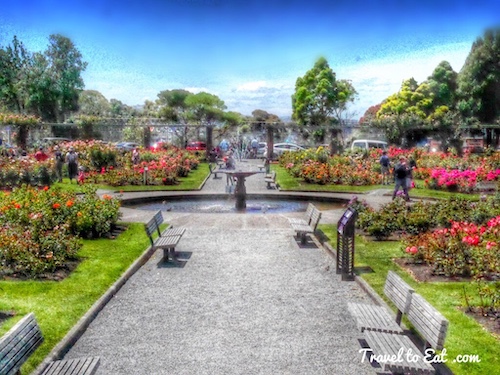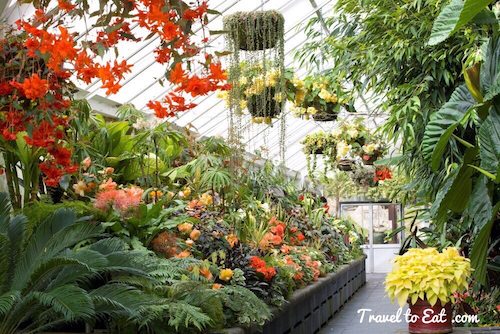 The Wellington Botanic Garden is a beautiful place to walk and contemplate but for those interested in botany/gardens it is a place you could spend several days without seeing everything. A must see for any visit to Wellington. This is an overview of the gardens and I will have more detailed descriptions of the various gardens in future posts.
References:
Botanic Gardens: http://wellington.govt.nz/recreation/enjoy-the-outdoors/gardens/botanic-garden
Lacecap Hydrangeas: http://www.hydrangeashydrangeas.com/lacecaps.html
Jovellana: http://www.terrain.net.nz/friends-of-te-henui-group/plants-native-botanical-names-g-to-l/jovellana-sinclairii.html