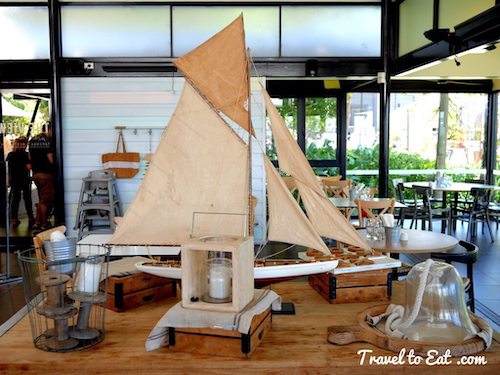 After tramping around the zoo for a few hours, we began to get hungry. The zoo has many kiosks and the kid friendly Taronga Food Market but for a sit down restaurant with a waitresses, great food and unbeatable views, The View restaurant is the place to go. Overlooking Sydney Harbour, The View is not only Taronga's first a la carte restaurant but is also the first Marine Steward Council (MSC) certified restaurant in Australia. All of their seafood has been sourced from fisheries that promote and support the MSC guidelines for sustainable fishing practices. Designed by executive chef Sebastien Lutaud, The View menu offers a range of options from light snacks through to more substantial meals. The View is open from 10am – 4pm daily.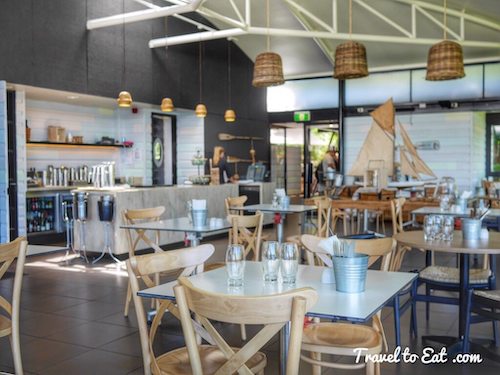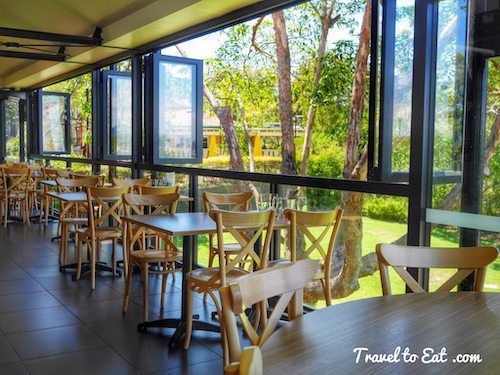 The interior is bright and modern with an outdoor deck. With the windows open you get a cool breeze, just the place to have a glass of wine and some good food.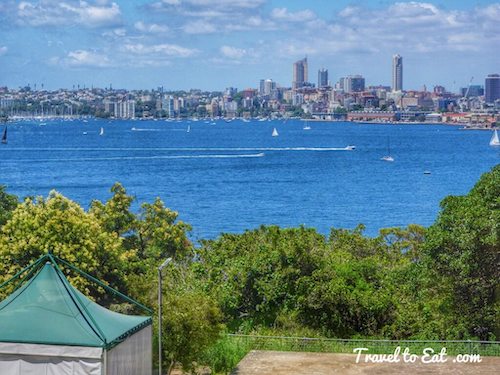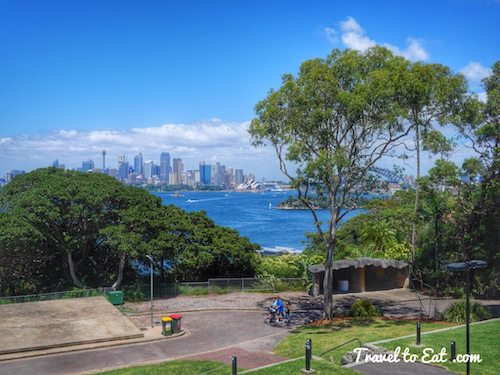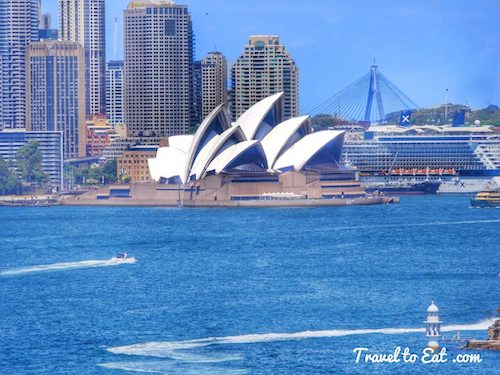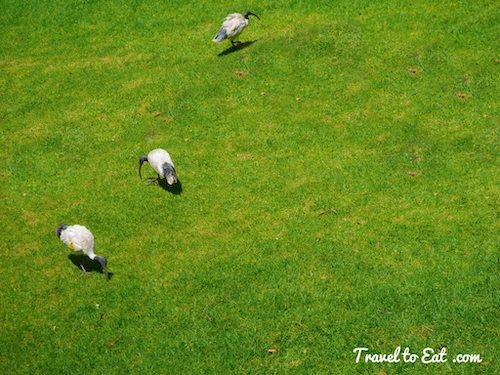 The view of Sydney is really great from The View, on the lawn below they sometimes hold concerts. You can see the Sydney opera house in the distance. That ship next to the Opera House is our cruise ship, the Celebrity Solstice. On the lawn below the restaurant were a flock of Australian White Ibis, another lovely aspect of the café.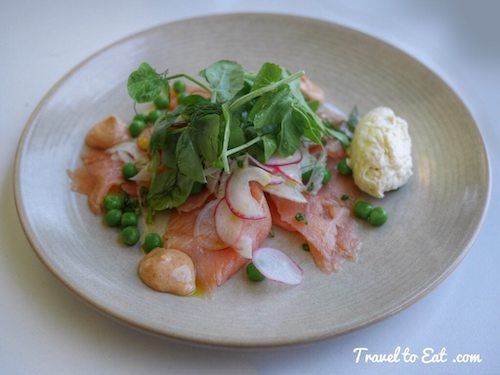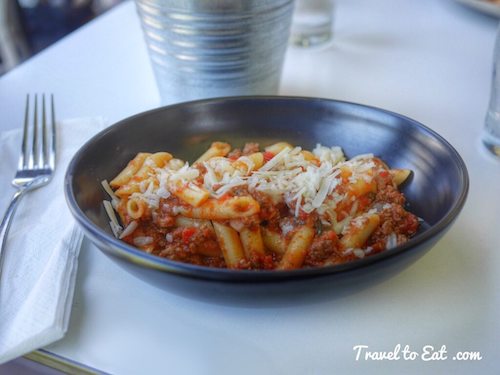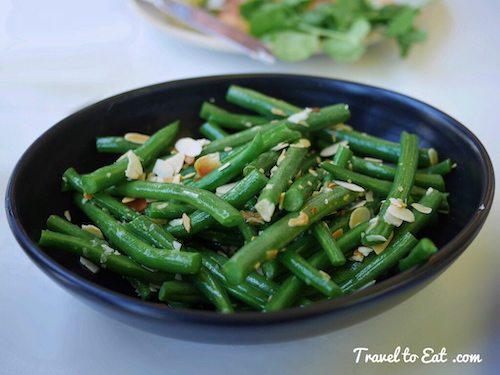 The restaurant menu is concentrates on fish, Probably due to the association with the Marine Steward Council (MSC). On this day, I was craving pasta and the waitress kindly let me order pasta from the kids menu. Lisa had the salmon, which was fresh and one of the best we have had. We ordered a side of green beans which were as good as any haricoverts verts in a French bistro, lightly sautéed in butter with a nice crunch. Combine great food with excellent service and a nice selection of wine and beer and this would be a restaurant we would visit with or without the zoo. For a pleasant restaurant with an unbeatable view, consider the The View at the Taronga Zoo.
[mappress mapid="71″]
References:
Taronga Restaurants: http://taronga.org.au/taronga-zoo/plan-your-zoo-visit/where-eat/caf%C3%A9s-and-restaurants/
Facebook: https://www.facebook.com/pages/Harbour-View-Cafe-At-Taronga-Zoo/135672813182457