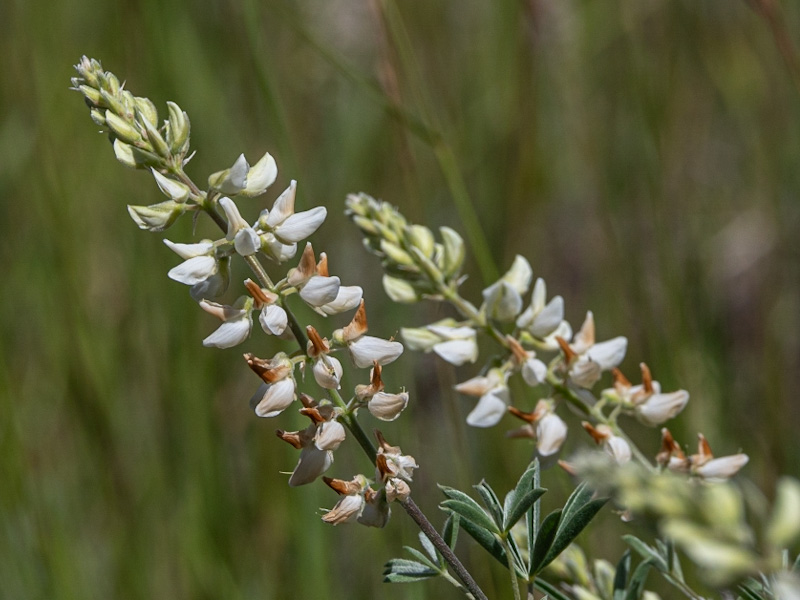 Common Names: Velvet Lupine
Synonyms: Lupinus leucophyllus
Taxonomy: Pea (Fabaceae)
Habit: perennial forb, herb
Size: up to 3'
Flowers: white, yellow, purple
Bloom: May, Jun, Jul, Aug, Sep
Leaves: alternate
Fruit: legume
Description:
Each palmate leaf is divided into 7 to 11 leaflets up to 3" (7 cm) long. The herbage is coated in white woolly fibers and stiff hairs. The inflorescence is dense raceme of many flowers, each around a centimeter long. Flower heads dense on stalk 4–8 in. long and stout. Flowers white or lavender, often turning brown with age. The patch on the banner petal yellow or brownish. The pointed sepals and the back of the banner are hairy to woolly in texture.
Distribution: CA, CO, ID, MT, NV, OR, UT, WA, WY
Seen: UT
Habitat: many types of mountain, prairie, and plateau habitats