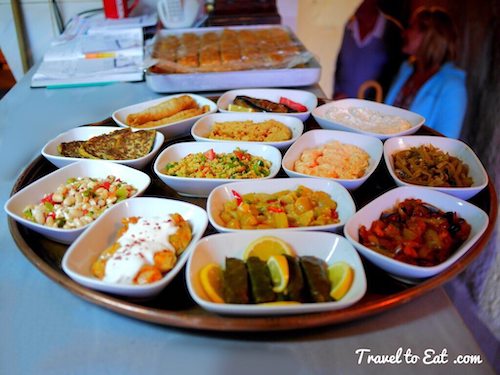 We decided to visit Topdeck restaurant in Göreme, one of the top-rated restaurants in Cappadocia. Topdeck Cave is a family-run restaurant where the owner and chef, Mustafa prepares four daily local main dishes, 1 or 2 types of soups, various appetizers (meze) from fresh ingredients from local farmers. The restaurant is located on the ground floor of the family house, in a cave which used to be a stable. It has only 10 tables, offering 6 normal tables and 4 floor tables with cushion seats. During the summer months (April to October), an early reservation booking is recommended. They are open 6-11 PM Monday through Saturday, closed on Sundays. Mustafa Ciftçi runs Turkish cooking classes (reservation-only) from his family home and restaurant. All the chopping and sweating over the stove is worth it for the lunch afterwards when you get to eat your creations.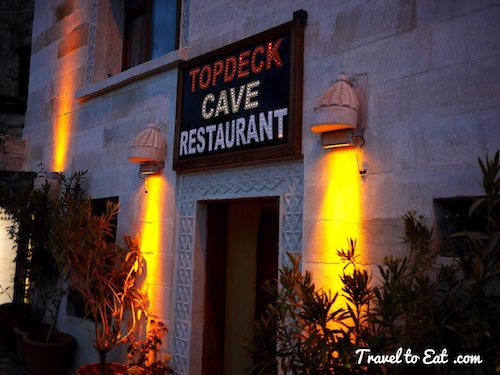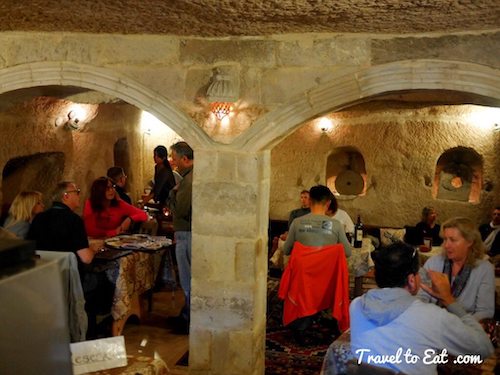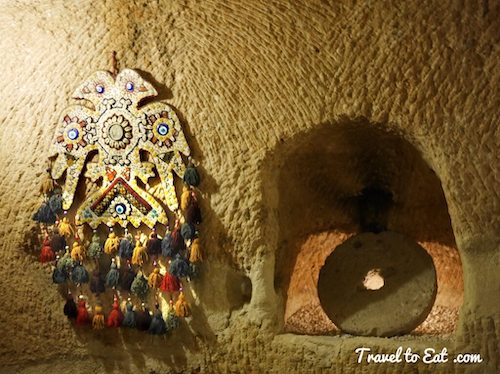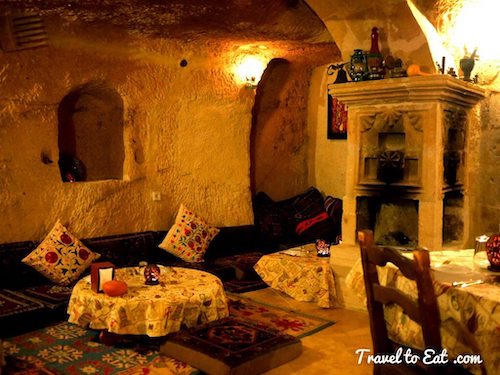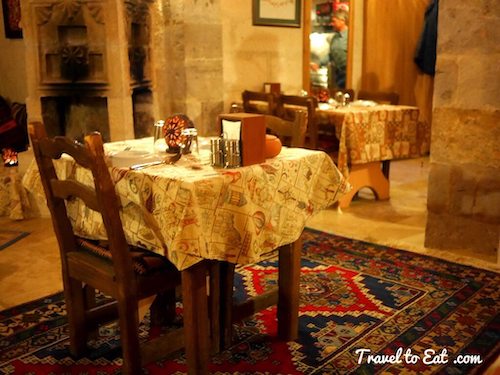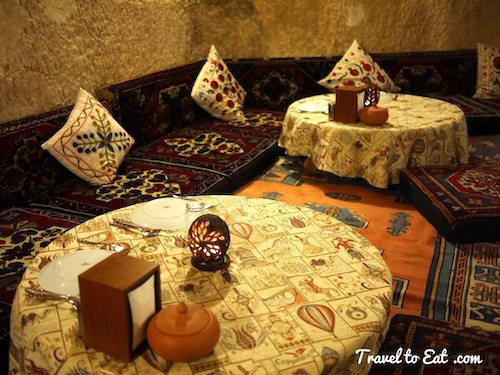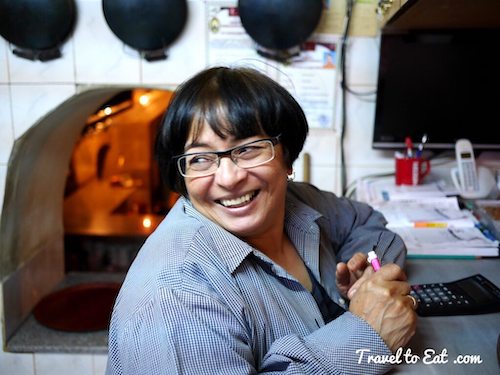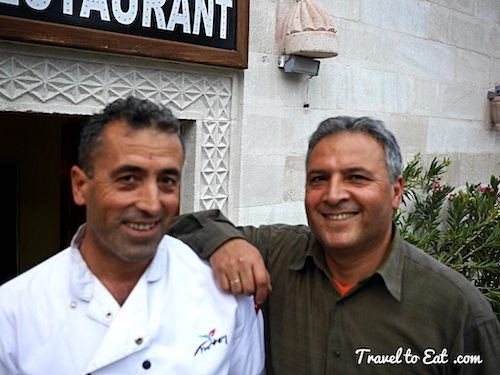 If it feels as though you're dining in a family home, it's because you are. Talented chef Mustafa and his gracious clan have transformed an atmospheric cave room in their house into a cosy restaurant where the kids pitch in with the serving and diners dig into hearty helpings of Anatolian favourites with a spicy twist. Eating at Top Deck is more like being invited to an intimate dinner party, set in a cozy, windowless cave where guests sprawl on plump floor cushions and dine by the flicker of candlelight. I had a chat with Mustafa's wife Zaida. "He takes a real pride in the food. We want people to enjoy the food and the experience. It's more important than having a flashy restaurant or lots of tables." Certainly, Topdeck is a labor of love, the restaurant only seats 12 people, meaning they often have to turn away those without reservations and they even close up shop for a day every week for some family time, a fact that still shocks their neighbors, who are clambering to cram tourists into their burgeoning businesses. "It's not about making money," Zaida insists. "It's about doing something that we love, as a family."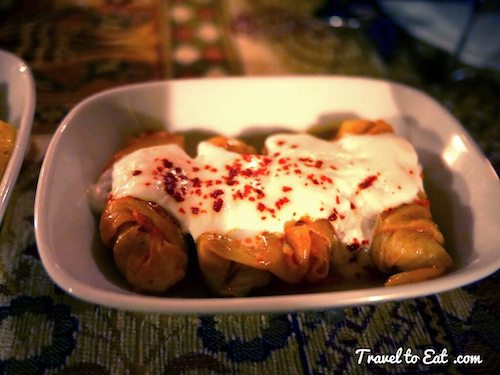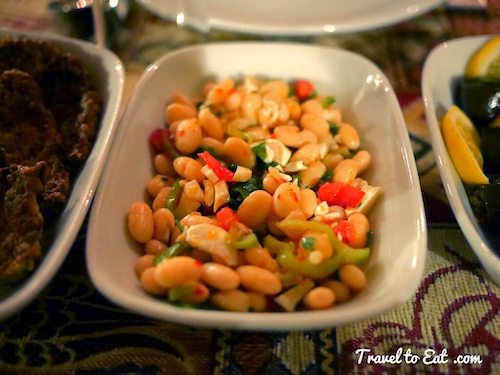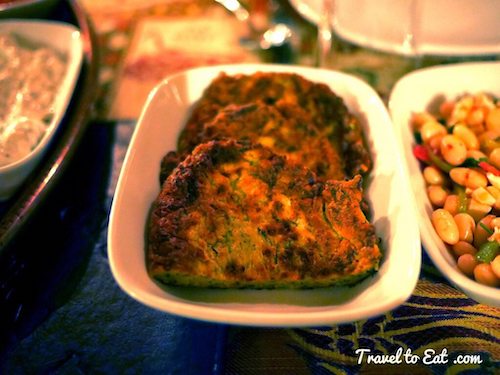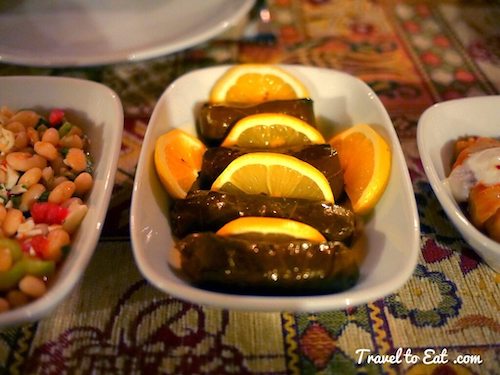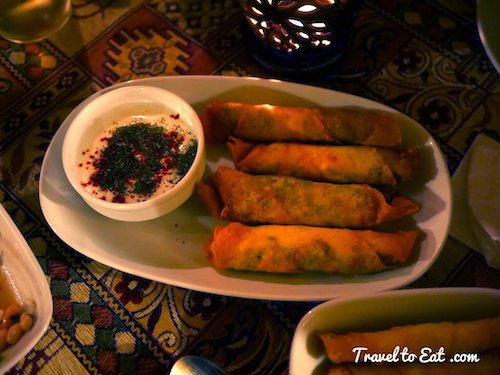 The meze or appetizers come in four sizes, medium would be for two people. The pictures above are the large size, too much food four the four people in our party. I don't think I can identify a forties they were all delicious. I would say I was particularly fond of the Zuchini pancakes, the cabbage rolls were moist and heavenly and the deep fried lamb pastries were surprising light, sort of like spring rolls, and equally good.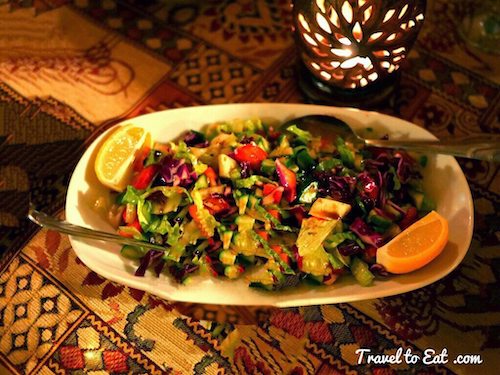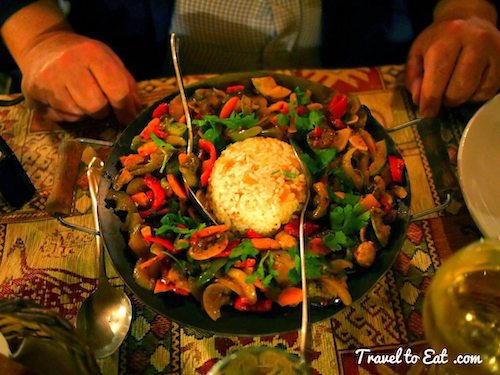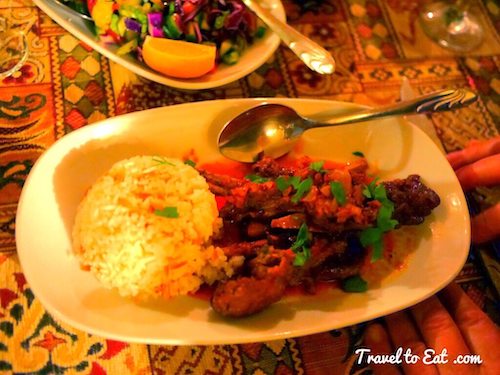 For our main course we had the beef on a hot plate on the suggestion of the daughter and lamb shank, a specialty of the house. Both were drop dead delicious.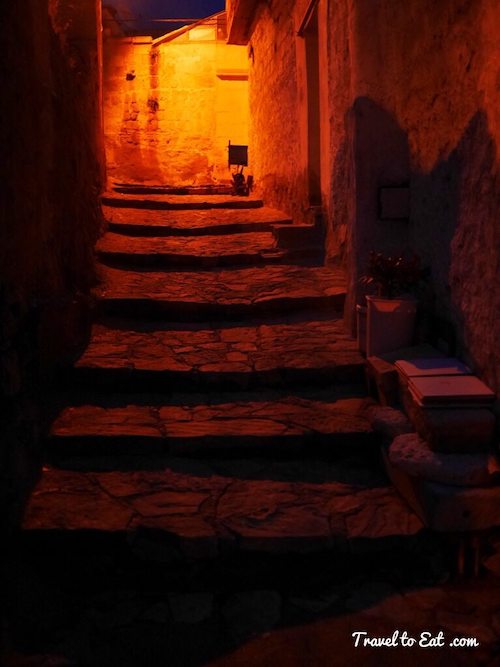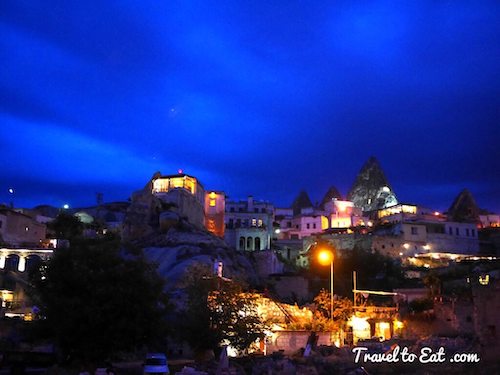 Topdeck Restaurant is the #1 rated restaurant in Göreme on Tripadvisor. This restaurant is a popular restaurant among tourists so making reservations in advance is highly recommended. Although you cannot find this wandering around Goreme, it is certainly the best place to eat here. To find it it's best to locate the mosque and go up the street and you can see the signs that guide you. This is less a restaurant than a visit to a treasured invitation to a famous chef's house. There is a recent trend to eat in ordinary people's homes, as epitomized wit "Eat With". Until today, EatWith had limited its focus to Tel Aviv, Israel and Barcelona, Spain. All in all, they have about 130 hosts between the two countries, with "thousands" of hopeful hosts waiting for approval around the world. This is the ultimate extension of the idea, with the young daughters practicing their English ordering and delivering food, mother in the kitchen and the famous father/chef cooking outstanding food. If you visit Cappadocia, be sure to visit.
References:
Topdeck Facebook: https://www.facebook.com/TopdeckCave
Topdeck Cooking Classes: http://www.lonelyplanet.com/turkey/cappadocia-kapadokya/goreme/activities/courses-classes/topdeck-cave-restaurant-cooking-classes
Today's Zaman: http://www.todayszaman.com/news-288449-eating-like-a-local-in-cappadocia.html
Euphrates Tours: http://www.euphratestours.net/jp/tour/istanbul-cappadocia-7-days/
Dining Etiquette Turkey: http://www.etiquettescholar.com/dining_etiquette/table-etiquette/asia-s/turkish.html
Eat With: http://www.eatwith.com/