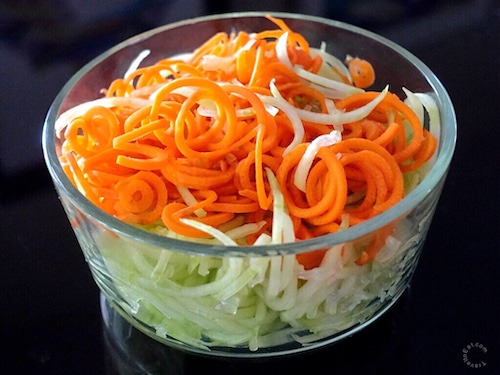 I have been salivating over pictures of "ribbon cut" vegetables for far too long, so I broke down and purchased the "Williams and Sonoma Spiralizer". You can make long ribbons of cucumber, carrots and radishes for salads, or apple spirals for apple slaw. Cut onion rings, potato chips, shoestring potatoes or curly sweet potato fries in seconds. You can even embrace the current health-food trend for raw zucchini "pasta". I am a sucker for "kitchen porn" and this was a "must have". I must say, my initial impressions are very favorable, I made an English cucumber and carrot salad with rice wine vinegar and Splenda that was both delicious and low calorie.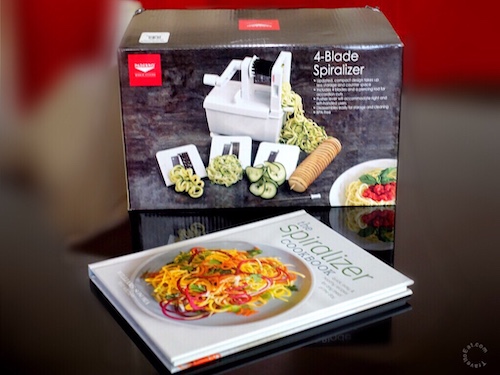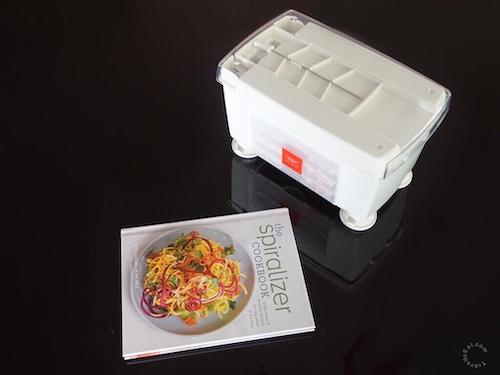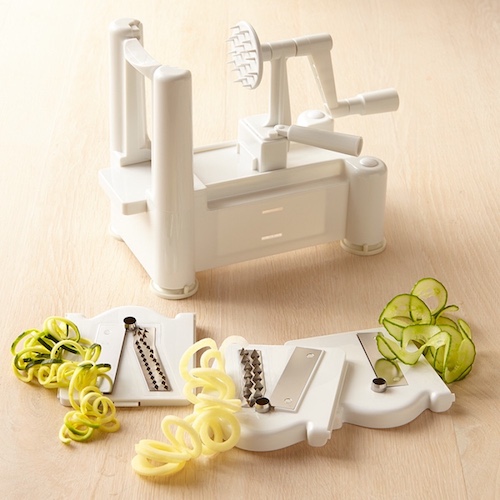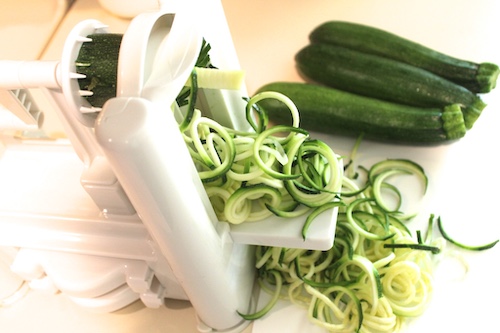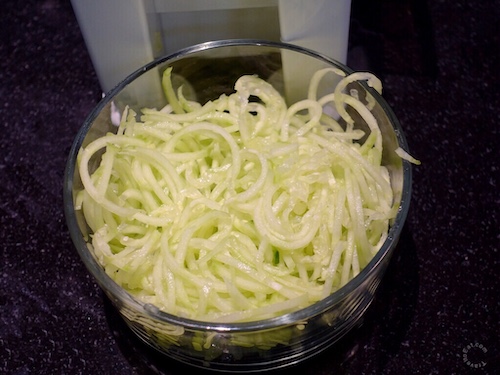 The machine is a bit messy but produces lovely ribbons of vegetables in four different configurations. I have used it in the setting for middle sized noodles and for the finer sized strands which I prefer for cucumbers.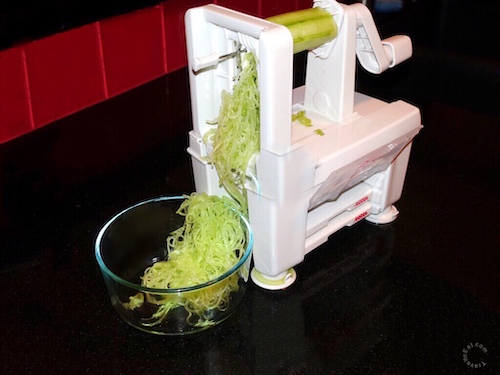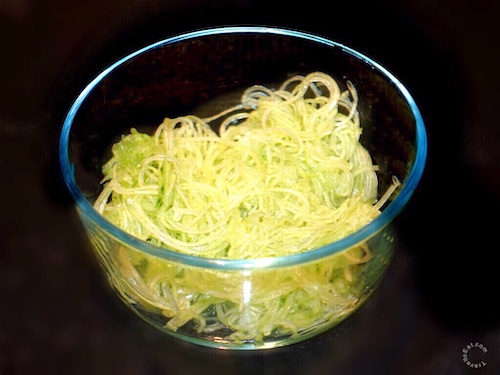 Well, that's all, a neat little gadget to make fun food.
References:
Palerno Spiralizer: http://www.williams-sonoma.com/products/paderno-sprializer/
Pinch of Yum: http://pinchofyum.com/8-life-changing-ways-to-use-a-spiralizer