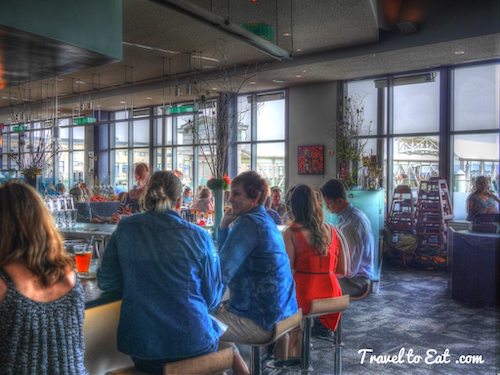 I was checking out the Ferry Building in San Francisco on a Thursday, one of the days the farmer's market congregates there, and decided to go to the Slanted Door for lunch, which I have been wanting to try for a while. The hotel said it was a little late for reservations but since I was alone, the bar was available on a first come basis. This is the flagship nationally acclaimed restaurant of a group of contemporary Vietnamese restaurants owned by the Phan family with executive chef Charles Phan. He has long been known for using top-quality ingredients—organic whenever possible—including sustainable fish, poultry and meat. His food has been lauded as the pinnacle of Asian cuisine. Winner of the James Beard Foundation award for Best Chef: California in 2004, The Slanted Door was also nominated in the Outstanding Restaurant category in 2008. In 2010 and 2011, Charles was nominated for an Outstanding Chef award by the Foundation. In 2011 he was inducted into the James Beard Foundation's Who's Who of Food and Beverage in America. He has appeared on television and volunteers his talent for good causes.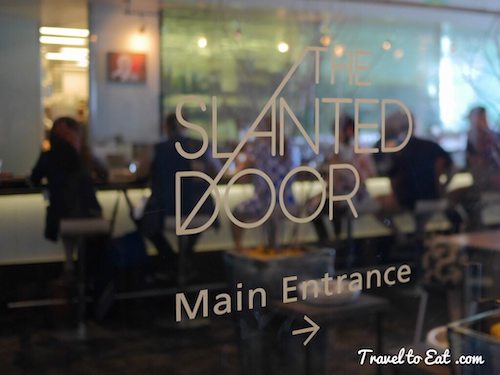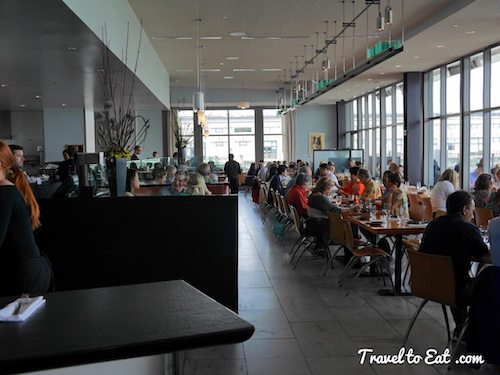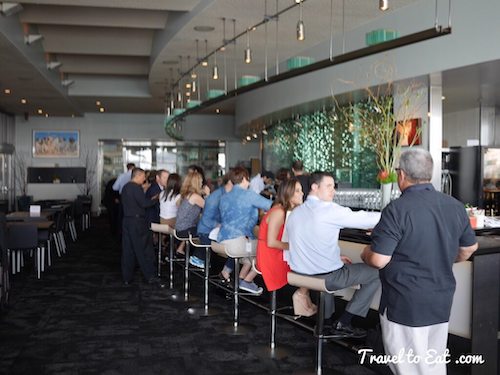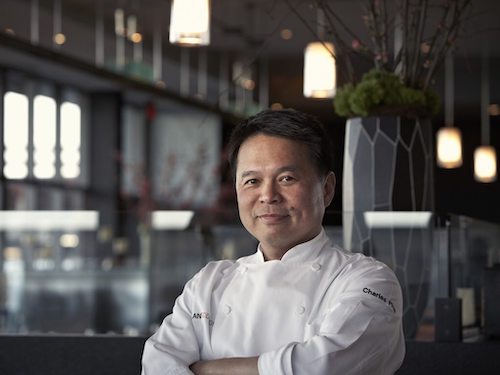 Before he was considered to be the inventor of modern Vietnamese cuisine in the United States, Charles Phan left Vietnam before the fall of Saigon in April 1975 with his family. They spent two years in Guam before settling in San Francisco's Chinatown. As the eldest child, Charles cooked for the family and taught himself to do so through magazines and modifying traditional Vietnamese recipes. The Phan Family opened the original Slanted Door restaurant in 1995 on Valencia Street with a vision to blend traditional cooking techniques with locally sourced ingredients. This vision, a collaborative effort led by executive chef Charles Phan, continues with each new restaurant. He has written a cookbook, Vietnamese Home Cooking, the first cookbook that Apple has done online with pop up applications. Saveur Magazine says; "The food, instead of displaying a backward-gazing preoccupation with authenticity, reflects an embrace of where Phan and his family are now. I always marvel at the tables packed with hipsters, tourists, and businesspeople feasting on Phan's beautiful renditions of Vietnamese classics — dishes that honor both the essence and the marvelous potential of that country's cooking."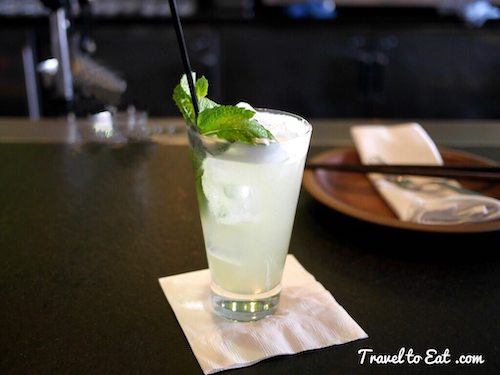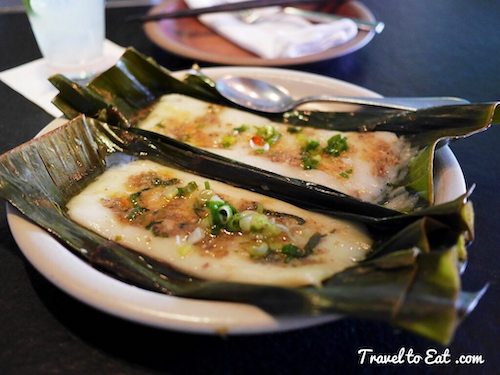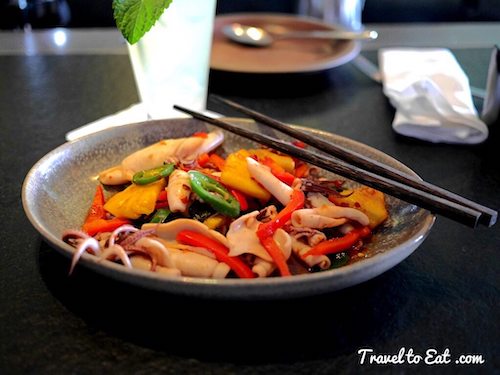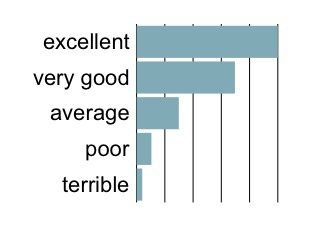 For my drink, I ordered the pineapple spritzer. This was a truly amazing taste sensation, with a special foam on top, I ordered three during the course of my meal. For my appetizer I ordered the Bánh nậm, a banana leaf wrapped rice tamale with pork and dried shrimp. Bánh nậm is one of the various types of bánh from Huế. For most Vietnamese living in the South, this dish is often one of their favorites. I have never tasted this particular dish, but the moment it touched my lips, it instantly became one of my favorite foods in the world. It is slightly sweet with spicy overtones. The different flavors just continue to ripple through your mouth. If you ever in your life have a chance to eat this dish, you must do it. Moving on to the main, I ordered the spicy Monterey squid with pineapple, sweet red pepper, jalepeño and thai basil with a side of white rice. This dish was equally outstanding with a lovely mixture of sweet and spice. Altogether, the food at The Slanted Door lived up to the publicity, the food was outstanding, the service prompt and courteous and the prices very reasonable. The location in the Ferry Building is terrific – big windows overlooking the water, lively atmosphere, but not so loud that you can't have a conversation. It was much better and cheaper than a few other "famous" places I went to at lunch. Also note that there are plenty of vegetarian options. If you come to San Francisco make two reservations, you will want to come back.
References:
Official Website: http://www.slanteddoor.com
Vietnamese Home Cooking by Charles Phan
Asian Week: http://www.asianweek.com/2012/11/28/a-hard-act-to-follow-charles-phan-chef-owner-extraordinaire/
Bánh nậm: http://cooking4fun-kitchennovice.blogspot.com/2011/07/banh-nam.html
Bánh nậm: http://michelletranny.wordpress.com/2011/07/12/reclaiming-my-heritage-with-banh-nam-cha-lua/