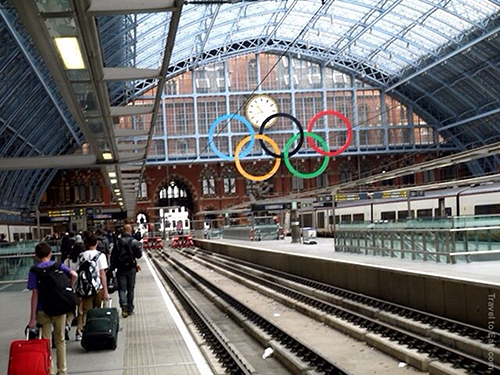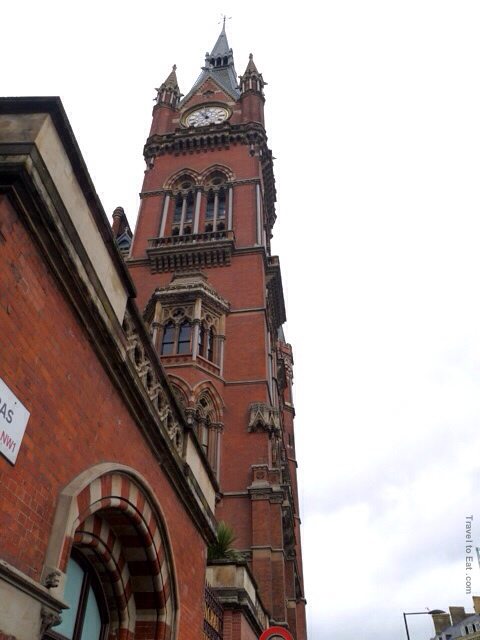 We took the "Chunnel" from Paris to London this morning, about a 2 1/2 hour trip. It's still amazing to me that they built a tunnel under the English channel. We were greeted by the Olympic rings and some very nice ladies in the Pancras station that explained how to use the subway to pick up our tickets. On leaving the station for some fresh air, we were immediately struck by how different London looks compared to Paris. Almost all the buildings are brick, including the train station. Lots of two decker buses and security with guns. There are banners and billboards everywhere heralding the arrival of the Olympics.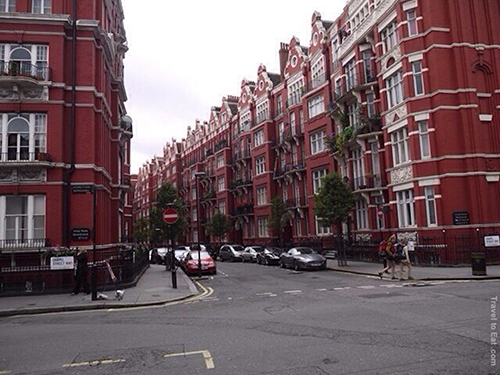 As we were walking we again saw lots of brick buildings, very British, orderly and pretty, as you see on BBC. Since we are from Las Vegas, we were struck by how green everything is.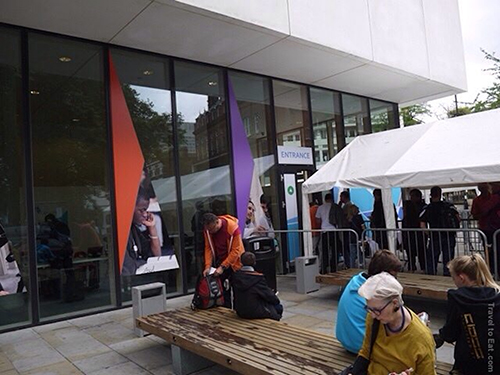 We finally got to Paddington Green, to pick up our tickets, and it was very efficient and friendly. It only took about 10 minutes, not at all as Mitt Romney has described.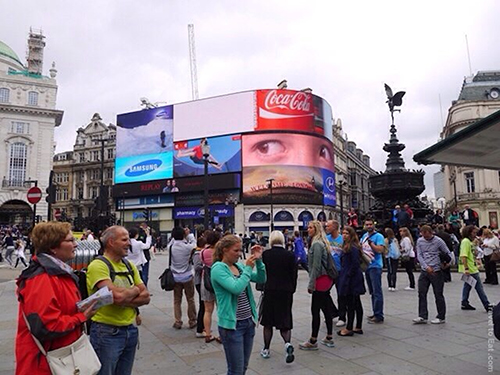 We decided to go down to Picadilly Circus in central London to have a look around and grab something to eat. Picadilly is a lot like Times Square in New York, lots of people, traffic and video signs. Perhaps it is the other way round, Piccadilly Circus used to be surrounded by illuminated advertising on buildings, starting in the early 1900s. The earliest signs used incandescent light bulbs; these were replaced with neon lights, as well as moving signs (there was a large Guinness clock at one time). Coca-Cola has had a sign at Piccadilly Circus since 1954. The little fountain to the right is Piccadilly Circus memorial fountain with Anteros, popularly referred to as Eros or sometimes The Angel of Christian Charity, one of the first statues to be cast in aluminum. Just as in New York, you can buy theater tickets for that day.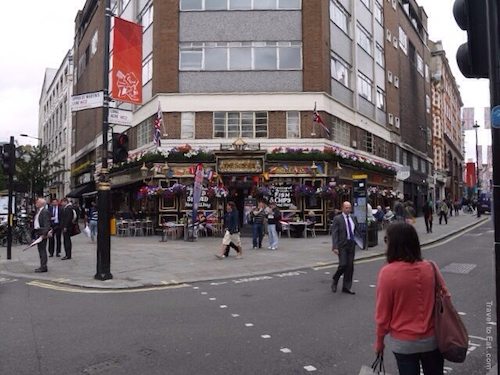 We walked down the street to Covent Garden to find a restaurant and picked a typical looking English Pub, The Sussex, seen above.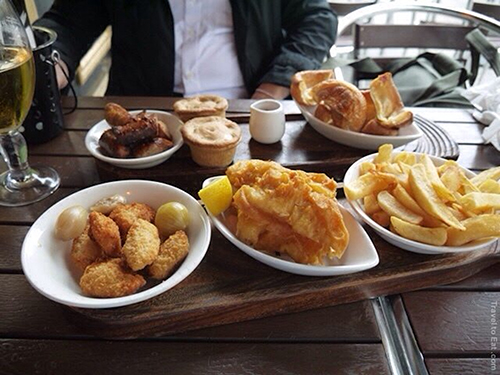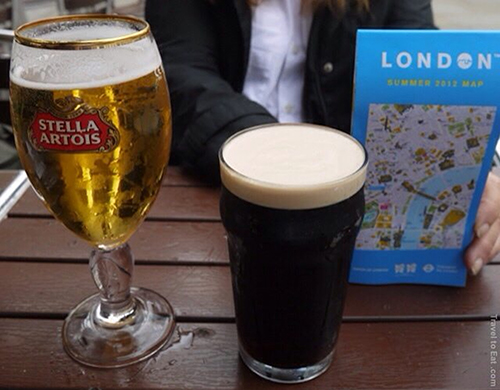 We ordered a big English selection of bangers, fish and chips, kidney pie and Yorkshire pudding. I ordered a Guinness to go with it. They supplied peas and gravy to go with. I don't eat a lot of English pub food but this was frankly awful. I thought true English fish and chips had vinegar in the batter and on the chips. The fish was crispy but tasted like Long John Silver in the US. The chips were similarly unremarkable. The only edible parts were the Yorkshire pudding and the kidney pie, although that needed gravy to keep it moist enough to swallow. They offered mushy peas or spring peas, we chose the latter, could have benefitted from a little parsley and butter. I also discovered I don't like Guinness.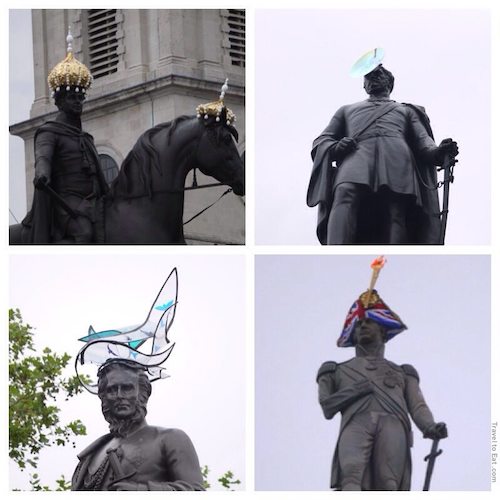 Afterwards we went to Trafalgar square and began to notice something very odd..all of the very serious sculptures were wearing hats!! Even Trafalgar on his very tall column (bottom right). What a hoot.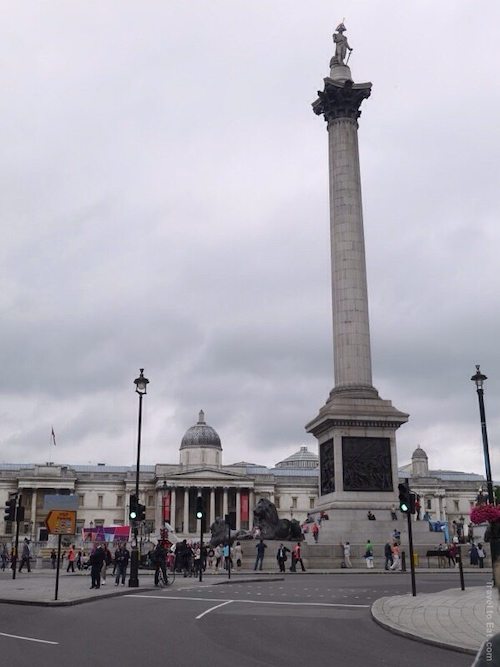 Here is a photo of the square, I'll go into more detail later.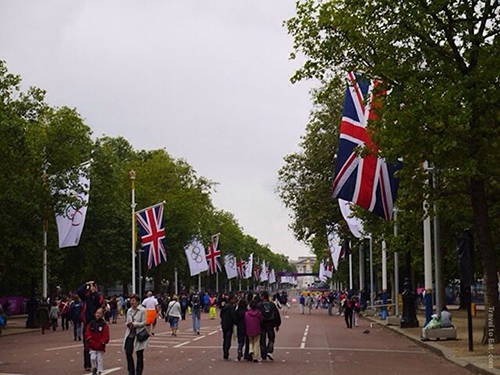 We went down to the Horse Guards Parade, seen above, since we will be going to women's beach volleyball day after tomorrow. Lots of flags and security.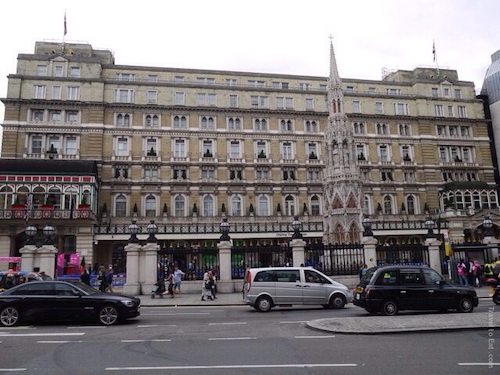 We went to our hotel out of London via Charing Cross Station, an old and famous metro station, seen to the above.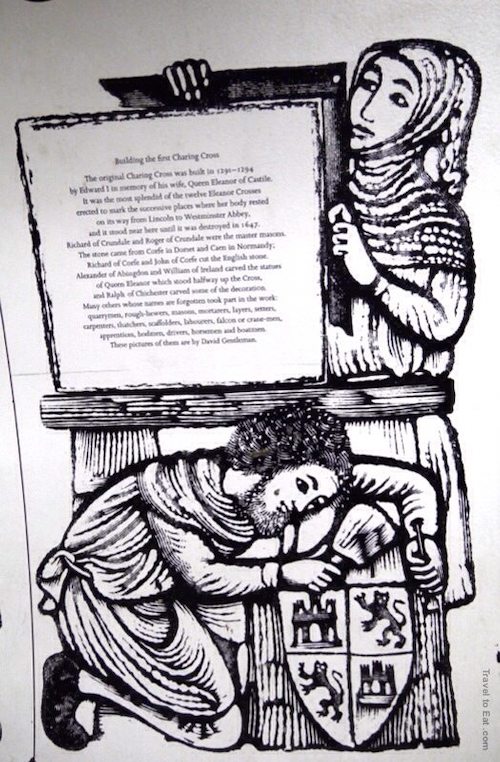 The tunnel was decorated in old English tiles, giving the history.