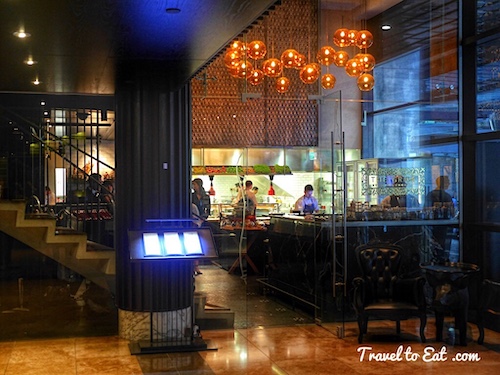 Down under, in Australia and New Zealand, Sean Connolly is an acclaimed celebrity chef who heads up an empire of restaurants, home cooking products, cookbooks and television shows. Setting up The Grill was the subject of a reality show, "Under the Grill", where viewers saw the challenges involved with establishing a restaurant, complete with chef Sean Connolly – who comes with a respected reputation from Sydney, feeling the intense pressure of having only 100 days before the doors opened to the public (and four million dollars). His philosophy of food is pretty simple; "Everything tastes better on the bone and in the shell. Since man created fire, we have been eating cooked meat on the bone (or in the shell) where the meat remains as close to its original state as possible, Sean chooses to cook over coals or on the grill – simple, but this lets the food taste the way it should. He likes locally sourced, sustainable produce and protein and proudly lists his suppliers on the menu.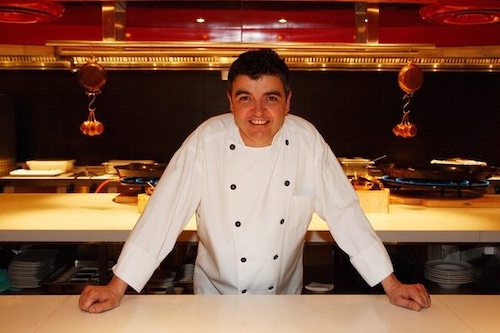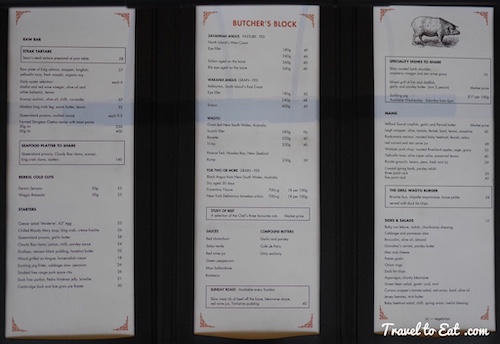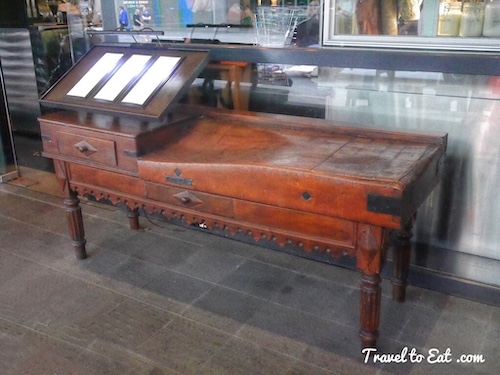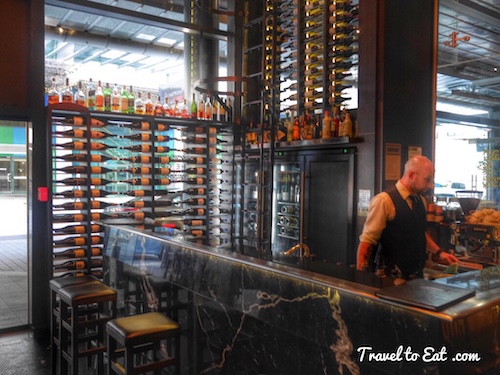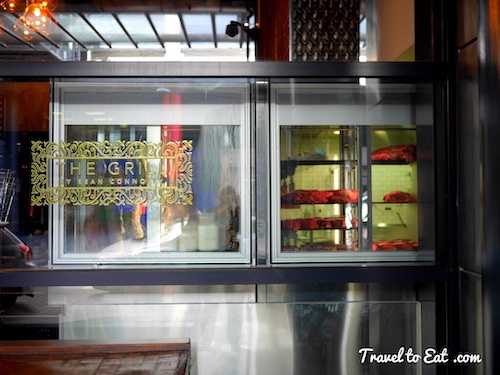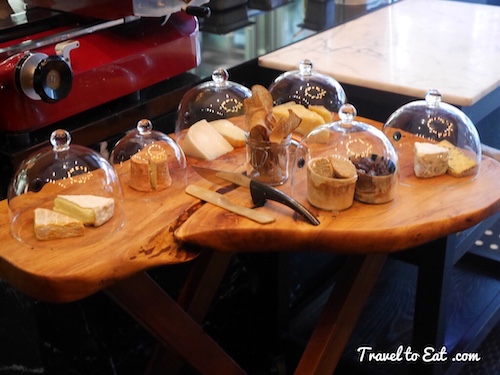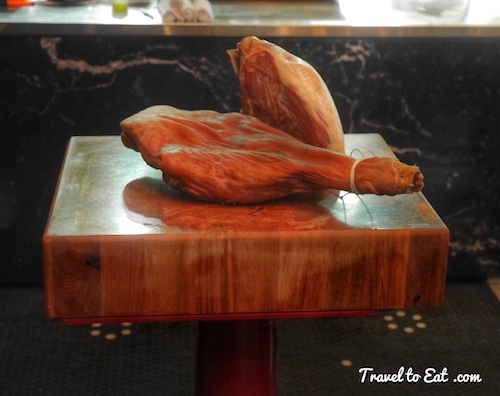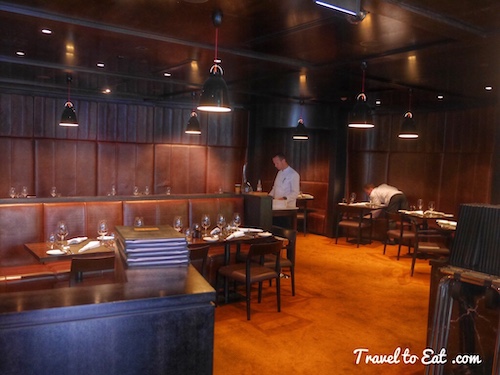 The interior of The Grill, designed by award-winning architect Andrew Lister, has a cantilevered upstairs dining room as well as the ground floor space, which contains the enormous open kitchen, raw seafood bar and dining area with swivel bucket chairs and booth seating. Sean Connolly arrived in Australia in 1988 on a working holiday and fell in love with the local weather, produce and burgeoning food scene. After various sous chef roles, he was appointed to Sydney's Astral restaurant in 1995. In 2008, he was named the Sydney Morning Herald 'Chef of the Year' and opened his second restaurant, Sean's Kitchen. Now an acclaimed chef, in 2009 he hosted the 13 part series on SBS called "My Family Feast", a celebration of Australia's love of multicultural food and family life. The show won best TV show at the 2010 Australian Food Media Awards, plus best TV series for food and wine culture at the world TV Food & Wine Festival. He also released the "My Family Feast" cookbook to coincide with the launch of the series and won best Celebrity Chef cook book in the world at the 2011 Paris book fair, beating international stars like Nigella Lawson.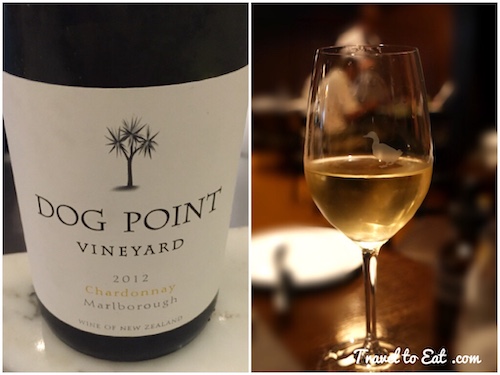 New Zealand wines are world renowned for their quality and taste, partly due to a combination of soil, climate and water. I am not going to go into the details of New Zealand wines here but I did find a crisp Chardonnay with a slight citrus finish called Dog Point that I really liked. Dog Point vineyards are located in Marlborough, New Zealand's premium wine growing region. It received 18.5 out of 20 by wine reviewer David Chan and goes for about $35/bottle in the US. You might want to try it out.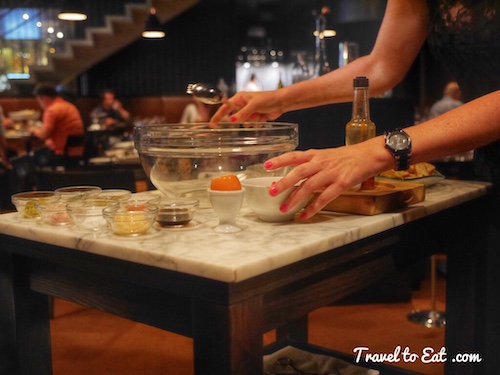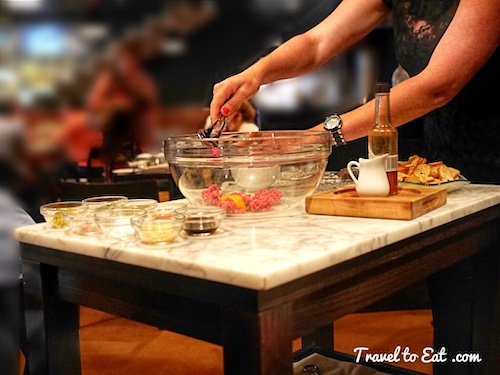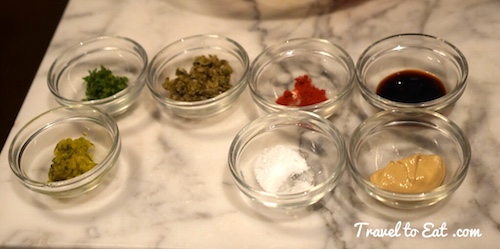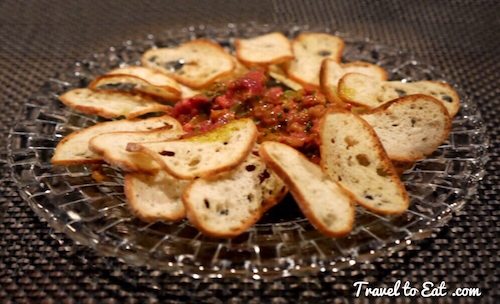 We decided to start with steak tartare made tableside as you can see from the photos. Good steak tartare is one of my absolute favorites but before ordering it at any restaurant, you must ask at least one simple question. Ask the waiter if the steak is chopped or ground, if they don't know or even hesitate, move on to another selection. Grinding destroys the intrinsic flavor of the "steak", squeezing out the fat, and hides the substitution of inferior cuts of beef. In all of Paris, I never found an acceptable steak tartare, even though they often had it on the menu. At the Musée d'Orsay I was served a round dome of ground beef without any of the ingredients such as egg yolk, capers, diced capers and Worcestershire sauce, among others. Henderson's Yorkshire relish is a take on Worcestershire sauce and preferred by Sean Connolly. As you can see above, adding these ingredients to really good chopped steak, results in a moist, spectacular delicacy that has to be tasted to be believed and will not be soon forgotten. This is the best steak tartare I have ever enjoyed, surpassing even my previous favorite, Red Square in Las Vegas. The waitress wheeled a cart to our table and assembled the whole thing from scratch. First came the fresh chopped steak, followed by a medley of Worcestershire sauce, Spanish capers, basil, Dijon mustard, shallots, gherkins, fresh parsley and Kaitaia Fire chilli sauce. What really made this steak tartare special was the smoked paprika and Henderson's Yorkshire relish, which added that extra depth to the tartare.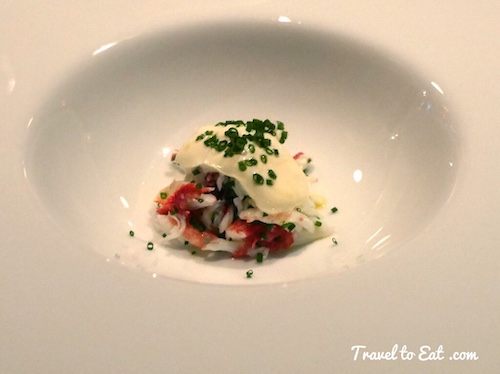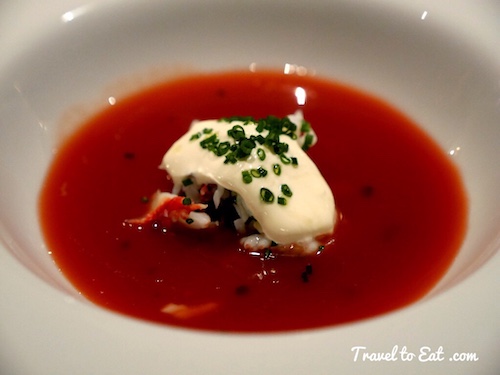 We decided to have a second appetizer and were were so glad we did, Alaskan king crab legs topped with lemon and warm butter. As you can see, the crab was brought out and the surrounded with a thin cold gazpacho or tomato and olive oil purée. Again, this dish was spectacular, coaxing flavors out of the crab I had never realized were there.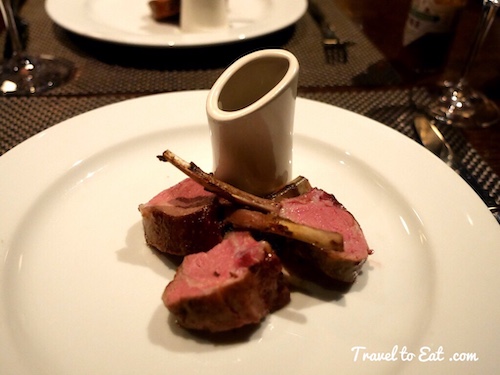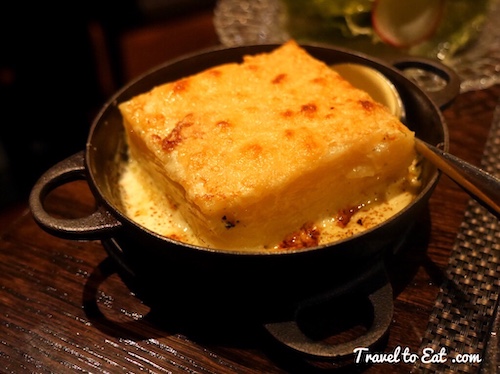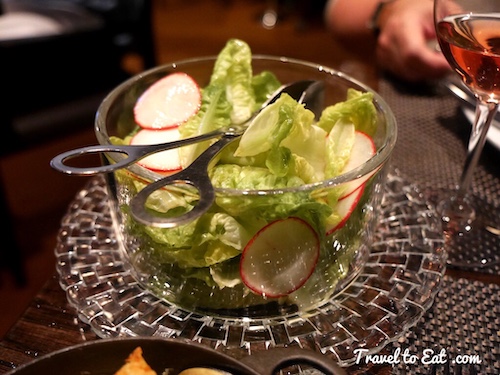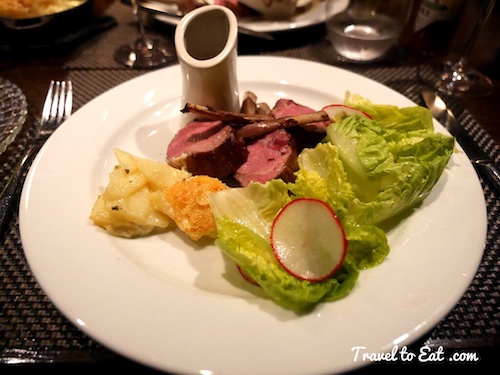 We decided on the lamb chops for our mains, unfortunately choosing only three rather than the possible five. These were served perfectly cooked, expertly trimmed and the meat was so tender we cut it with our forks. Lisa loves lamb chops and has ordered them at the best restaurants all over the world and I have ordered them as well. There is no restaurant, anywhere in America or anywhere in the world that we have visited, that even remotely approaches the taste of these lamb chops. We have actually discussed going back to Auckland to taste them again. The reduction was the perfect accompaniment to the lamb and after placing it in your mouth, it was something like a "meat marshmallow", it almost melted in the mouth. We ordered two sides, potato gratin, and very lightly dressed salad. Both were equally satisfying. To elevate a steakhouse to these levels is daunting, daring and exhilarating. This was by far the best meal we had on our trip, and one of the best meals ever. It was very reasonable by Michelin standards, costing what a single meal would cost, for both of us. Food like this seems pretty simple, but "simple" is one of the hardest to pull off. You need almost military adherence to technique, the freshest produce and the finest meat. Maybe they don't do Michelin "down under" but this is easily a three star restaurant. If you ever visit Australia or New Zealand, be sure to check out one of Sean Connolly's restaurants.
References:
Website: http://www.seanconnolly.co.nz/
Sean Connolly Bio: http://www.seanconnolly.com.au/about
Sean Connolly Facebook: https://www.facebook.com/sean.connolly.5832
Sean Connally Pinterest: https://www.pinterest.com/imm57/sean-connolly/?no_auto_redirect_or_interstitial=1
NZ Wines: http://www.nzwine.com/
Dog Point Chardonnay: http://www.dogpoint.co.nz/wines/marlborough-chardonnay/
NZ Herald: http://www.nzherald.co.nz/lifestyle/news/article.cfm?c_id=6&objectid=10751652
Review by theveryhungrycaterpillar: http://www.theveryveryhungrycaterpillar.com/2013/02/10/the-grill-by-sean-connolly/
Sean Connolly Cooking Products: http://www.gritsandgrids.com/2014/04/sean-connolly-retail-cooking-goods-branding/
Under the Grill: http://www.seanconnolly.com.au/multimedia/under-the-grill
Sean Connolly Personal Interview: http://www.stuff.co.nz/life-style/food-wine/food-news/8924856/In-my-kitchen-Sean-Connolly
Henderson's Yorkshire Relish: http://www.buzzfeed.com/mikeysmith/10-reasons-hendersons-relish-is-way-better-than-w-778a