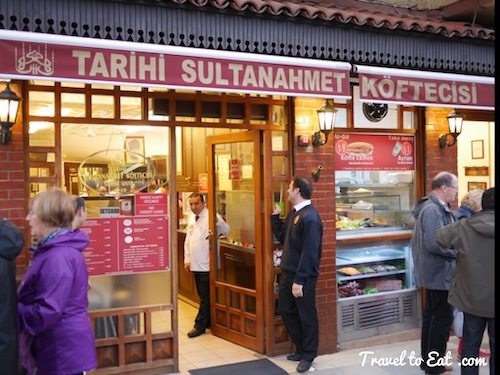 In the heart of the Old Town of Sultanahmet on busy Divanyolu street is a row of restaurants specializing in köfte; the best is the 81-year-old family-run Tarihi Sultanahmet Köftecisi, where locals line up for heavenly smoky plates of grilled meatballs, often served with a lemon-dressed white bean salad or salad of the day. Wash everything down with a carton of Ayran, Turkey's national yogurt drink. In Turkey, grilled meat patties, called "köfte", are a national favorite and the single most popular dish prepared with ground beef, one of the most common ingredients in Turkish cuisine. "Köfte" come in all shapes and sizes and features different mixtures of ground beef, lamb or chicken mixed with spices, bread and egg, before they're grilled, pan-fried, stewed or broiled. In Turkish, "köfte" is actually a general term that refers to any food shaped by hand into a patty, ball or cylinder. Use of spices, ingredients and cooking methods vary greatly across the country, making "köfte" an important example of Turkish regional cuisine.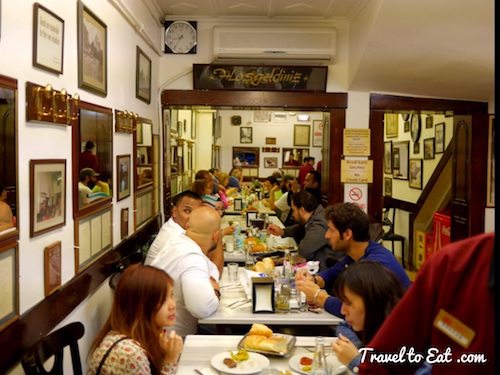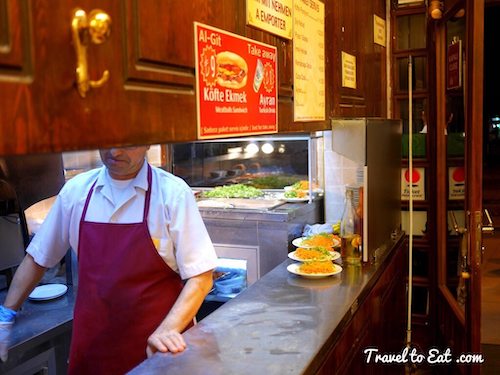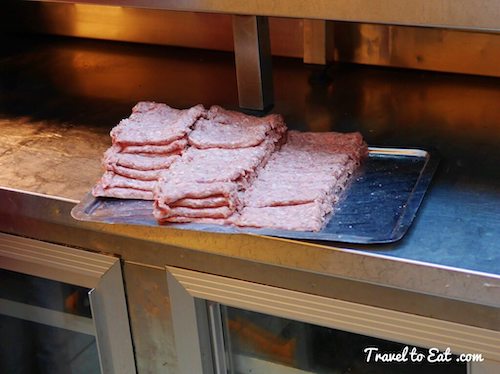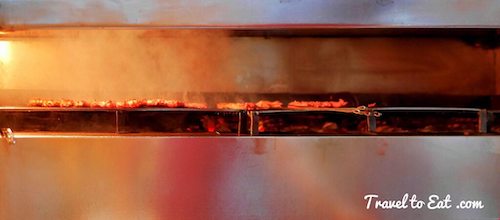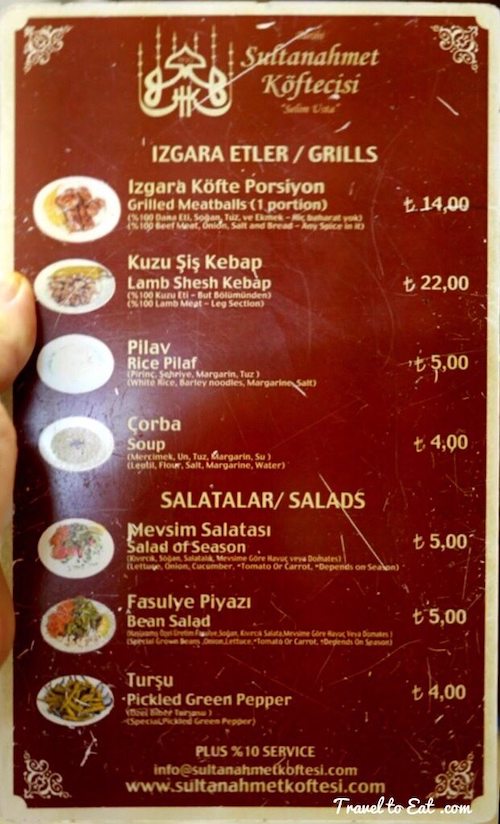 This is a pretty simple place, they serve Köfte and lamb kabobs, along with salad and pickled peppers and pretty much nothing else. One dessert, İrmik Helvası is also on the menu. Despite the lack of menu options, the single straight room is filled most of the time with Turkish locals. "Turan Kebab" was the name of the shop in 1920 which started to serve, without any spices, meats carefully selected with a very small amount of bread, salt and onion, kneaded and cooked on a barbecue.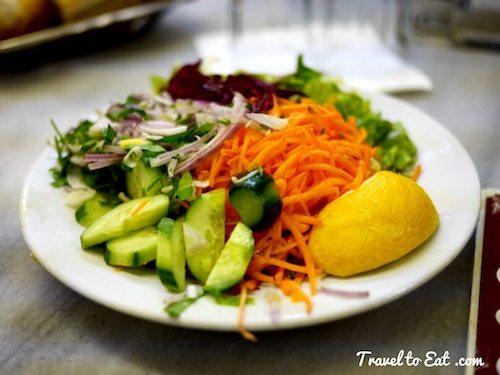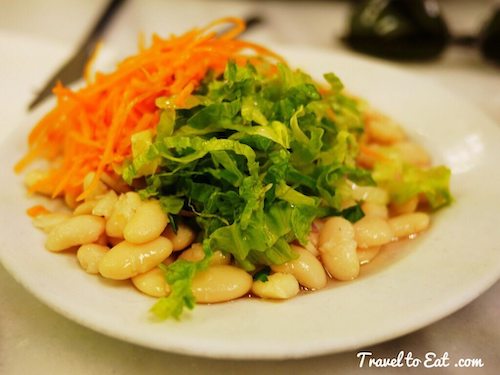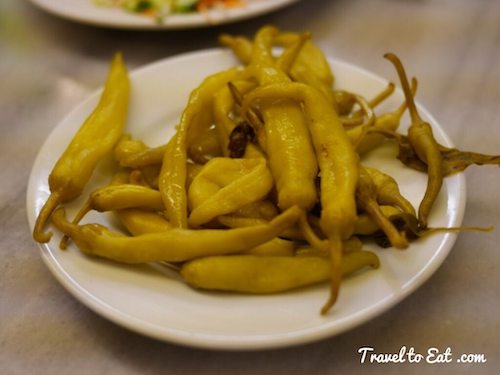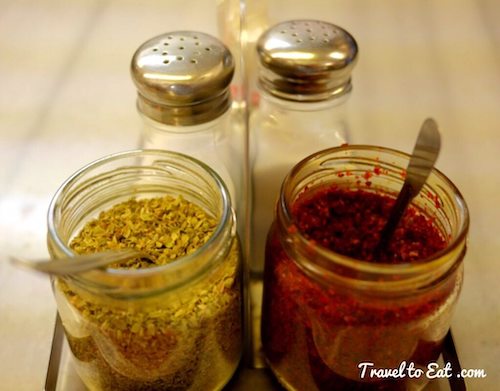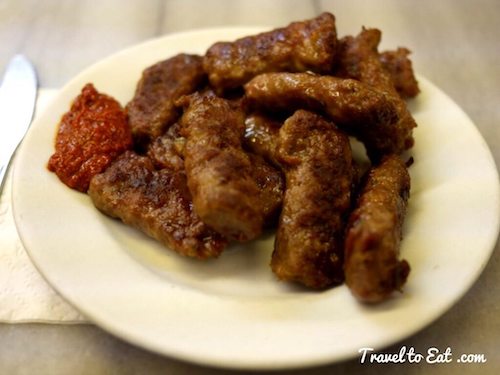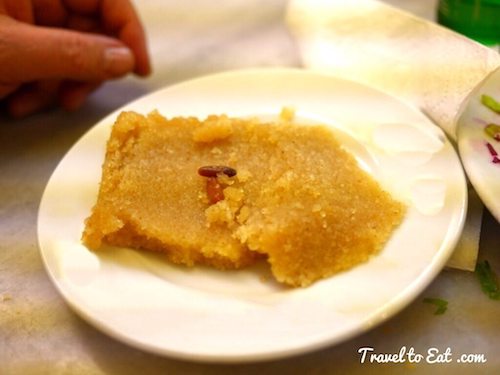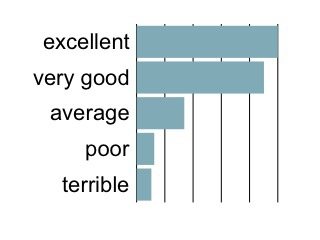 Semolina is called "Irmik" in Turkey and it's made of Durum wheat. They use semolina in different ways, but its halvah is the most popular one. It has a yellow color just like bulgur (pounded wheat). They are so similar that if you're not familiar with both of them, you may be confused. The difference is, semolina is more yellow and thinner than bulgur. Bulgur is mainly used in savory dishes (bulgur pilaf) whereas semolina is generally used in desserts such as Irmik Helvası. So the bottom line on this restaurant is that it is directly across from Sophia plaza. These are frankly the best Köftes I have had in Turkey with a crisp brown exterior and a medium rare soft interior. There are not many options because the dishes they offer are the best in Istanbul and they are always busy. If you visit the Hagia Sophia or Blue Mosque, try the Sultanahmet Köfteteçisi restaurant for good food at a reasonable price.
References:
Tarihi Sultanahmet Köfteteçisi
TripAdvisor: http://www.tripadvisor.com/Restaurant_Review-g293974-d1228891-Reviews-Sultanahmet_Koftecisi-Istanbul.html
Give Recipie: http://www.giverecipe.com/semolina-halvah.html
Köfte Recipie: http://www.foodnetwork.com/recipes/food-network-kitchens/kofta-kebabs-with-tzatziki-recipe.html
Köfte: http://turkishfood.about.com/od/KebabsGrill/r/Turkish-Grilled-Meat-Patties-Or-K-Ofte.htm