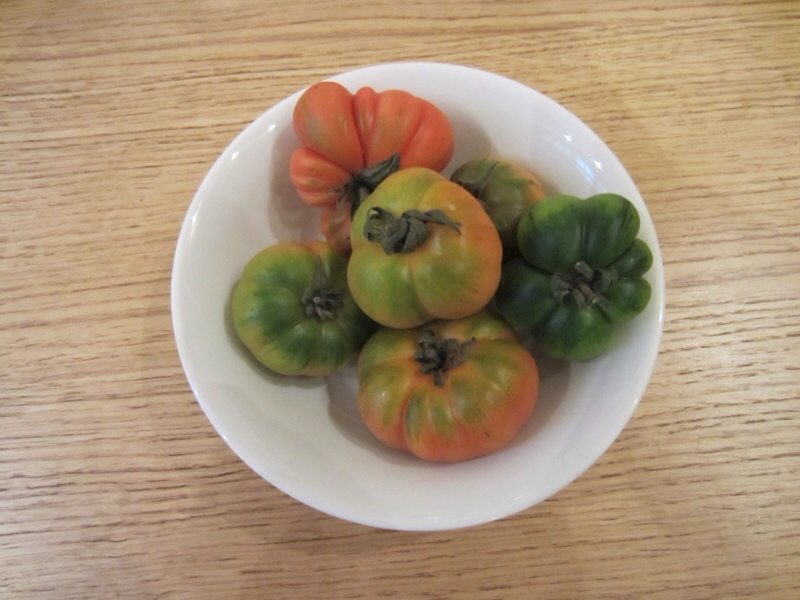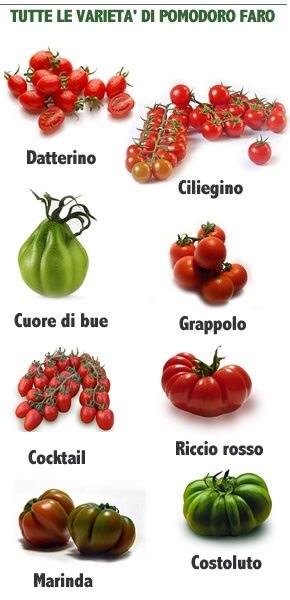 We were visiting my friend Jean Luc in Paris today and we started discussing the variety of tomatoes available in Paris. He agreed, and showed me his favorite, a Sicilian tomato which is only available in Paris in the spring (picture above). He didn't know the name but said it was the sweetest tomato he had ever eaten.
I did a little looking into this and found the Sicilian Faro Co-op with this beautiful chart of the tomatoes they produce to the right.
I believe the tomato which my friend likes is the Pomodora Marinda, best eaten small with green shooting through. These Sicilian varieties are from all over Sicily although Pachino is famous for its tomatoes. The BBC reported last year that the mafia has developed a stranglehold over the Sicilian tomato trade. I am sure this is not funny, but in my mind I see a bunch of mafioso's throwing rotten tomatoes at each other.