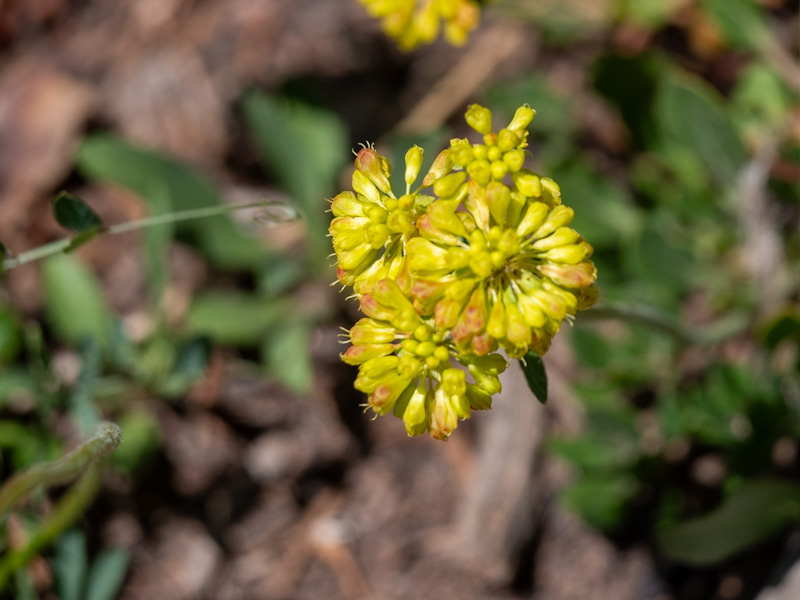 Common Names: Sulphur-flower Buckwheat, Sulphur-flower Wild Buckwheat, Sulphur Buckwheat, Sulphur-flower
Synonyms:
Taxonomy: Knotweed (Polygonaceae)
Habit: perennial forb, herb
Size: up to 4' tall
Flowers: yellow, red, white
Bloom: May, Jun, Jul, Aug, Sep, Oct
Leaves: basal
Fruit: aschene
Description:
The plant typically forms low, broad mats with individual clumps ranging from 4 inches to 2 ft (but up to 4 ft) tall and wide. Leaves are basal, 1 inch long, and softly wooly or hairless. Flower stems 3 to 16 inches tall are topped by clusters of tiny sulfur yellow flower heads. Flowers range from yellow to orange or reddish, sometimes turning rusty orange-red with age.
Distribution: AZ, CA, CO, ID, MT, NM, NV, OR, UT, WA, WY
Seen: UT, NV (Mount Charleston)
Habitat: sagebrush steppe and alpine areas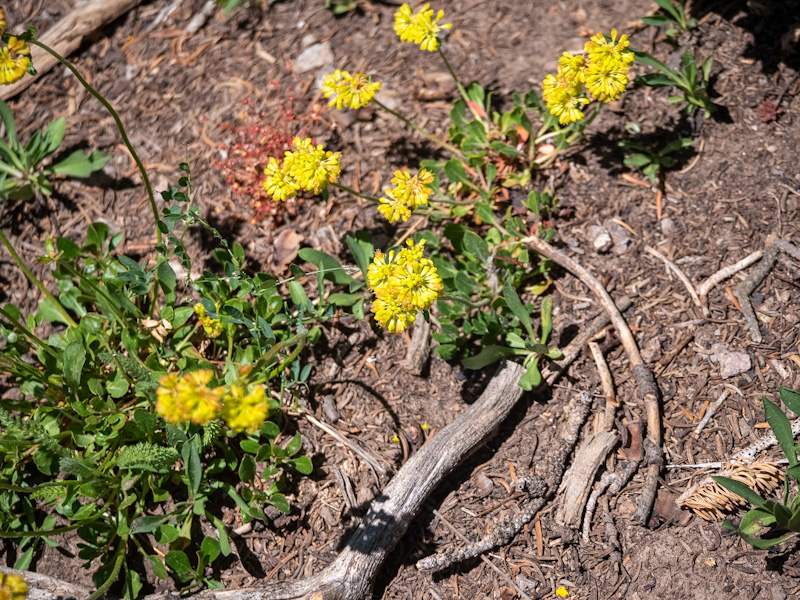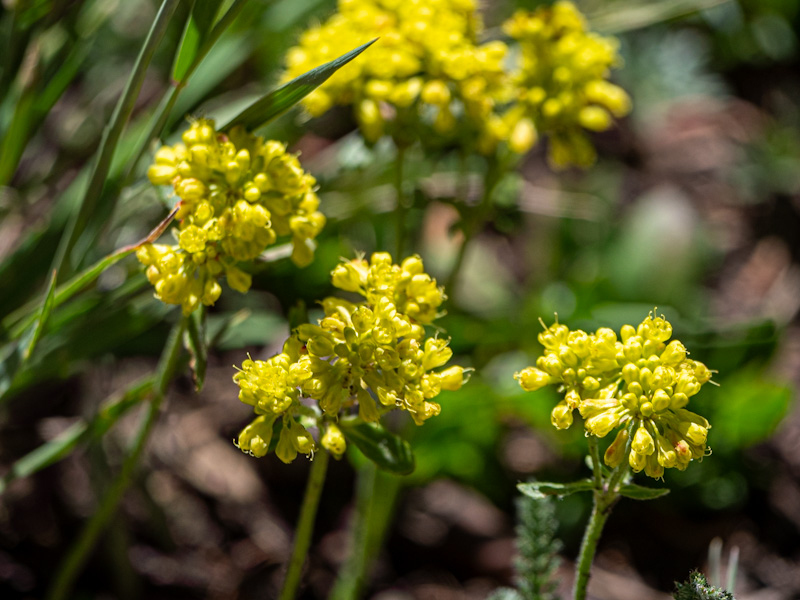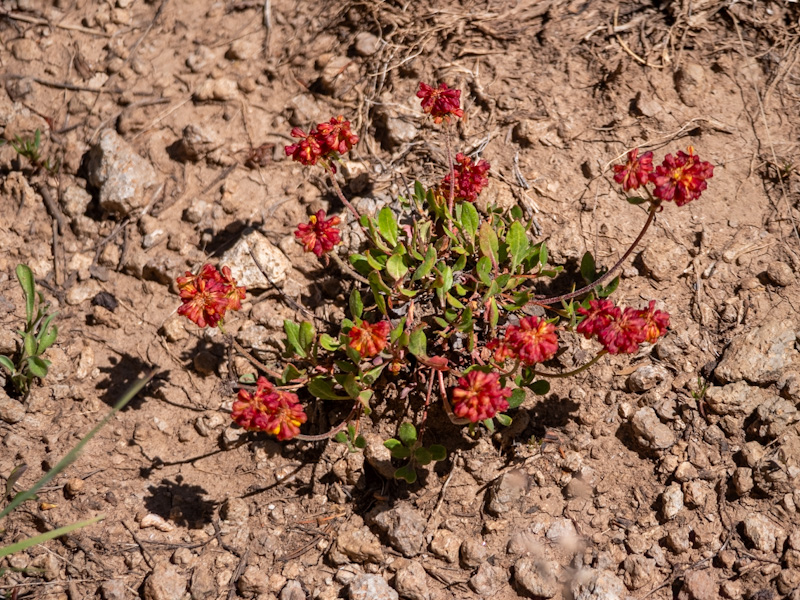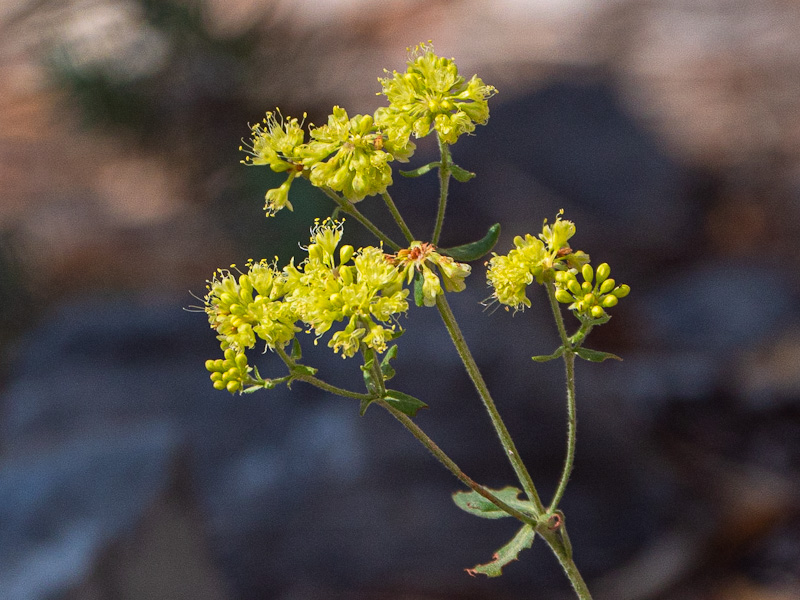 References: