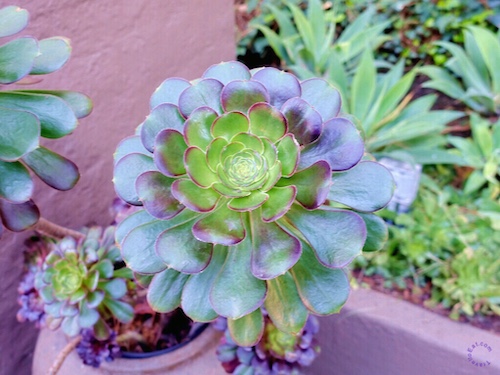 In perennially water challenged Los Angeles, succulets have always been a popular choice in landscapes but recently they have experienced a surge in popularity fueled by the latest trendsetting landscape designs. Interest in drought-tolerant plants was, and still is, on the rise, a response to the Los Angeles Department of Water and Power's Cash for Grass program and Gov. Jerry Brown's 25 percent mandate in the face of California's historic drought. Not just collectors, but everyday folks are showing their affinity for cactuses and succulents by planting them in the yard, outdoor entertainment spaces and centerpieces designed to sit on the dining table. I happen to love the diversity and beauty of succulents and I know there are many readers with the same interest. Since we were visiting Studio City in Los Angeles last weekend, I had a chance to photograph some of the best specimens.
Aeonium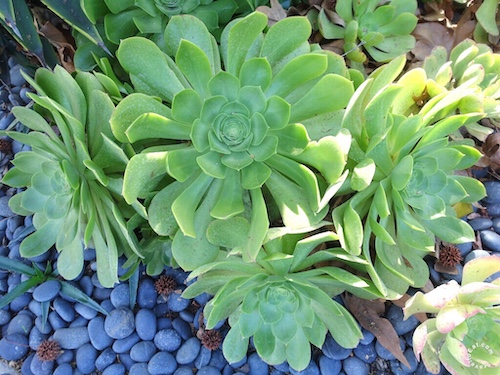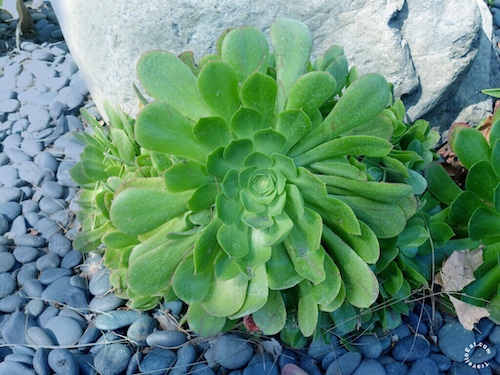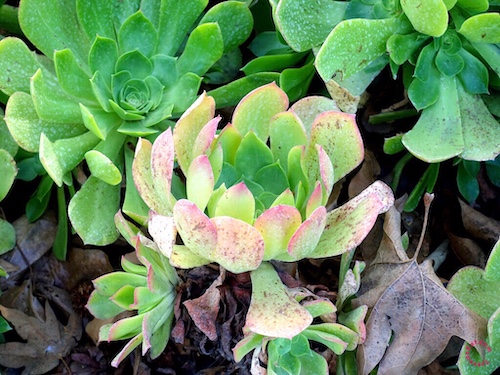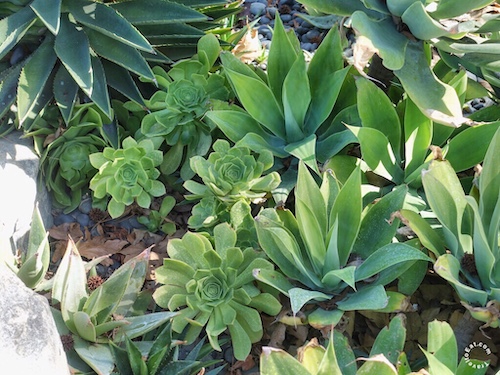 In 1753 the great botanist Linneans visited the Canary Islands and named Aeonium arboreum, although he called it Sempervivum arboreum. Since then the various species have been described. The aeoniums are succulent shrubs with branching woody stems, often producing aerial roots. There are also some small stemless species which form flat ground hugging rosettes at the end of the stems. The flowers can be red/pink/yellow/cream depending on the species and are borne on large pyramid shaped racemes. After flowering each stem dies and should be cut out. Some are monocarpic and die after flowering.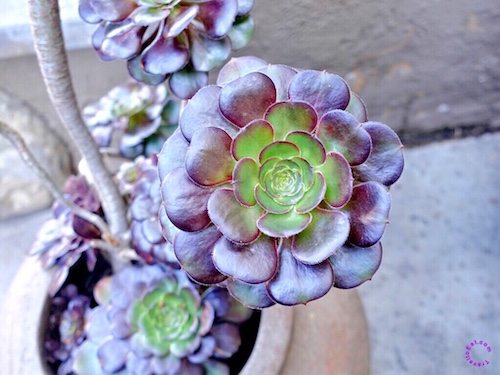 Aeonium arboreum var. artopurpureum is one of the most common Aeoniums in cultivation, far more common than Aeonium arboreum green form. Just about every home garden center and nursery selling succulents will have some of these on their shelves. It is a super easy grower, though gets tall and over-heavy after a few years and needs to be pruned back severely or it will crash to the ground in a heap. Easy to start from cuttings or just from branches snapped off. Leaves are nearly green in shade but can get nearly as dark as Aeonium arboreum Zwartkop in bright sunlight. Standard partial shade color is purple near the leaf tips, particularly on the older leaves, while the new, forming leaves are bright, light green.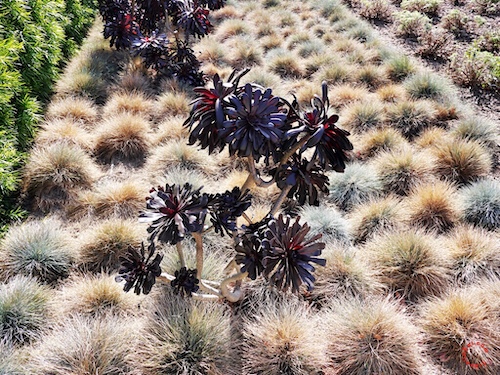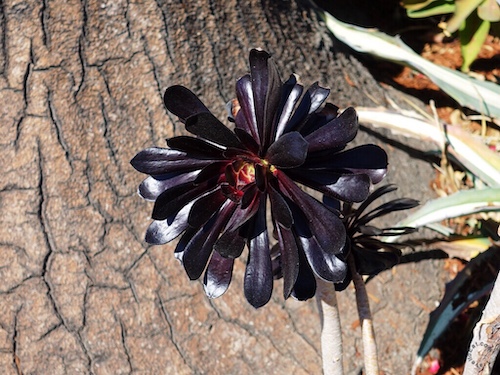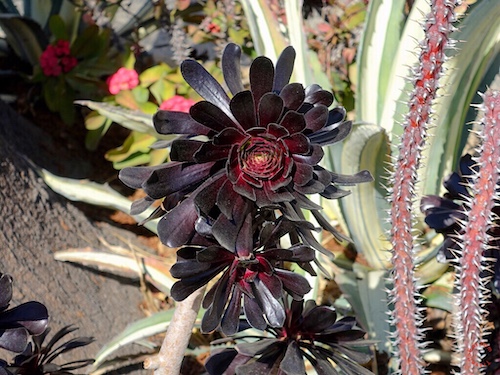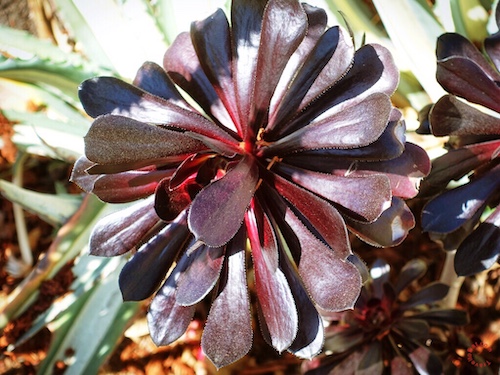 Aeonium arboreum (syn. Sempervivum arboreum), the tree aeonium, tree houseleek, or Irish rose, is a succulent, subtropical subshrub of the genus Aeonium. It is native to the hillsides of the Canary Islands. It bears rosettes of leaves and large pyramidal panicles of bright yellow flowers in the spring. The purple cultivar "Zwartkop" (Schwartzkopf) has gained the Royal Horticultural Society's Award of Garden Merit. It forms large rosettes of fleshy, pointed spoon shaped leaves that are completely near-black when grown in at least a half day of full sun. When grown in more shade, the rosettes are reddish purple with a green center. In climates where this plant is hardy, the foliage is evergreen. Bright yellow flowers are produced in large racemes from the center of the main rosette in summer.
Echeveria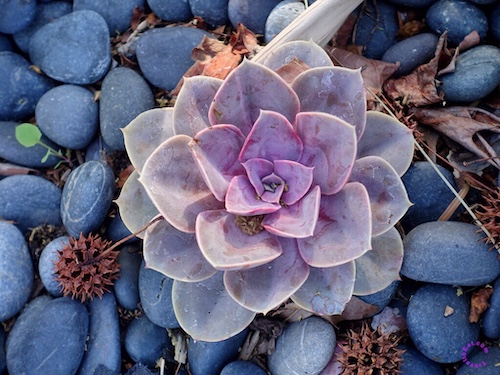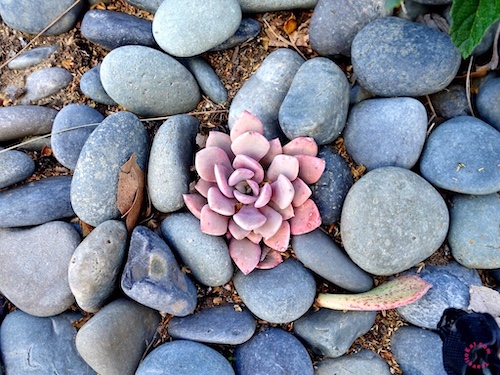 Echeveria is a large genus of flowering plants in the Crassulaceae family, native to semi-desert areas of Central America, Mexico and northwestern South America. The genus is named after the 18th century Mexican botanical artist Atanasio Echeverría y Godoy. Echeveria Perle Von Nürnberg is a beautiful rosette-forming succulent that has interestingly colored acuminate leaves that are a pale grayish brown with pink highlights and have a white powdery dusting, sometimes referred to as pruinose. The leaves overlap nicely in 5 to 6 inch wide solitary rosettes that eventually grow up on a slender stem.
Euphorbia tirucalli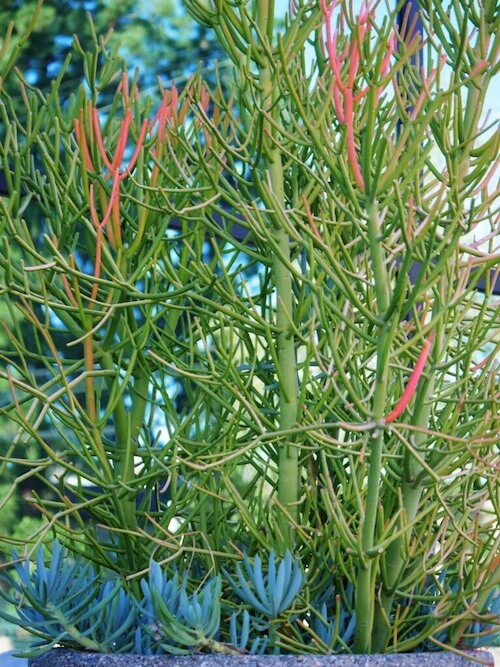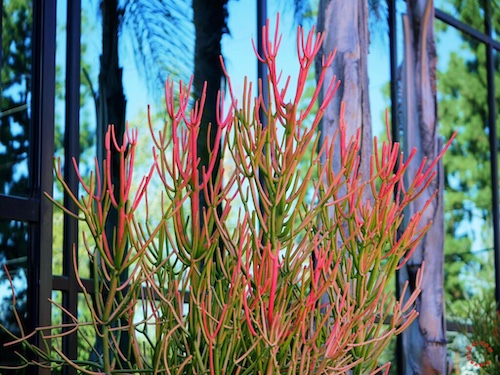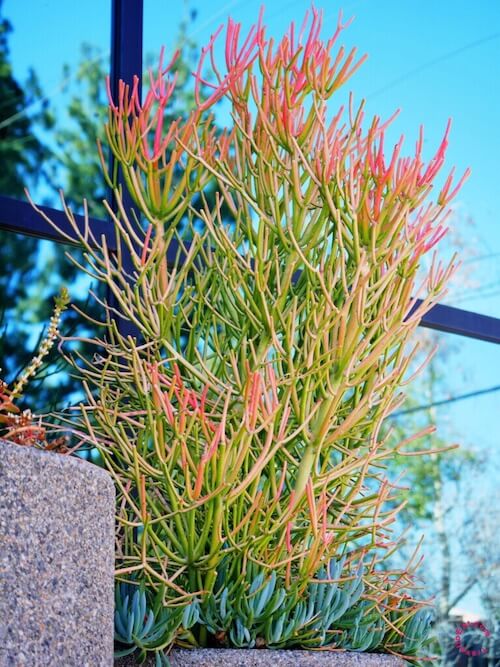 Euphorbia tirucalli (also known as aveloz, firestick plants, Indian tree spurge, naked lady, pencil tree, pencil cactus, sticks on fire or milk bush) is a shrub that grows in semi-arid tropical climates. It has a wide distribution in Africa, being prominently present in northeastern, central and southern Africa. It may also be native in other parts of the continent as well as some surrounding islands and the Arabian peninsula and has been introduced to many other tropical regions including Los Angeles.
Agave attenuata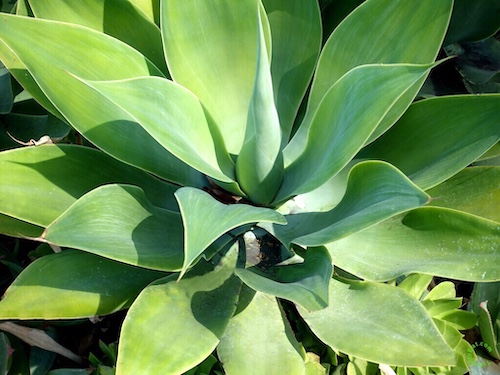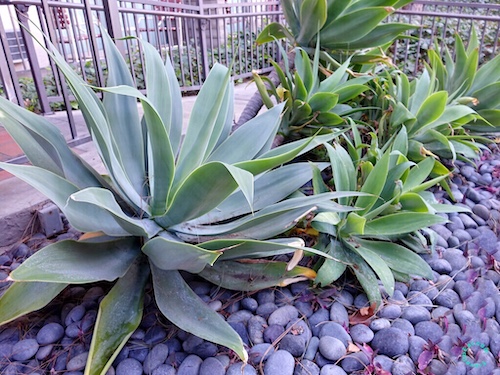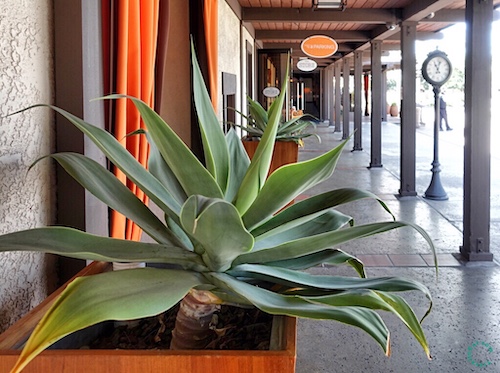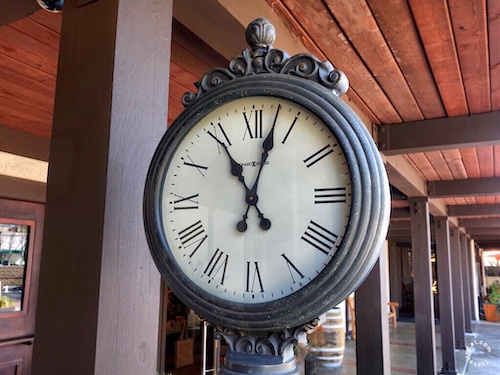 Agave attenuata is a species of agave sometimes known as the lion's tail, swan's neck, or foxtail for its development of a curved stem, unusual among agaves. Native to the plateau of the State of Jalisco in central Mexico, this is very popular in Southern California since there are no teeth or terminal spines. It grows surprisingly well in shade.
Aloe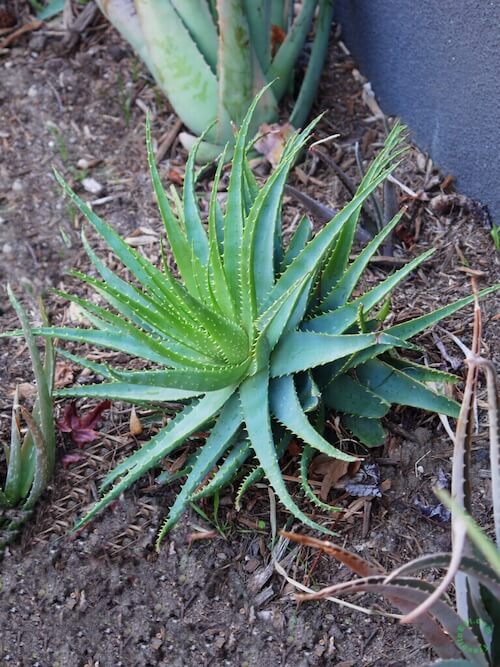 Aloe vera is a stemless or very short-stemmed succulent plant growing to 60–100 cm (24–39 in) tall, spreading by offsets. The leaves are thick and fleshy, green to grey-green, with some varieties showing white flecks on their upper and lower stem surfaces. The margin of the leaf is serrated and has small white teeth. It grows wild in tropical climates around the world and is cultivated for agricultural and medicinal uses. The natural range of A. vera is unclear, as the species has been widely cultivated throughout the world. Naturalised stands of the species occur in the southern half of the Arabian Peninsula, through North Africa (Morocco, Mauritania, Egypt), as well as Sudan and neighbouring countries, along with the Canary, Cape Verde, and Madeira Islands. Techniques based on DNA comparison suggest Aloe vera is relatively closely related to Aloe perryi, a species endemic to Yemen. Some literature identifies the white-spotted form of Aloe vera as Aloe vera var. chinensis however, the species varies widely with regard to leaf spots and it has been suggested that the spotted form of Aloe vera may be conspecific with A. massawana.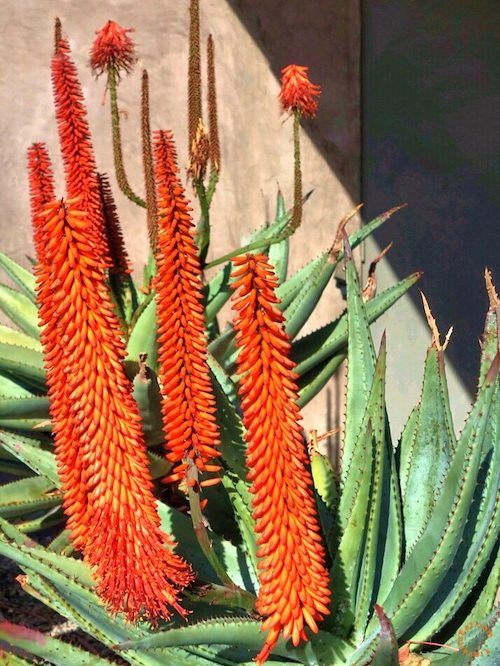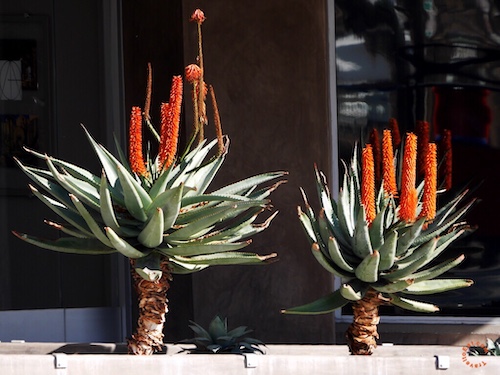 Aloe arborescens (krantz aloe, candelabra aloe) is a species of flowering succulent perennial plant that belongs to the Aloe genus, which it shares with the well known and studied Aloe vera. The specific epithet arborescens means "tree-like". Aloe arborescens is endemic to the south eastern part of Southern Africa. Although Aloe arborescens has adapted to many different habitats, its natural habitat usually consists of mountainous areas including rocky outcrops and exposed ridges. Its common name krantz aloe refers to the Afrikaans word "krantz", which means a rocky cliff. You see these all over Southern California where they can reach heights of 2–3 meters (6.6–9.8 ft). Aloe ferox (known as the Cape Aloe, Bitter Aloe, Red Aloe and Tap Aloe), is a species of arborescent aloe indigenous to southern Africa. Aloe ferox is a tall, single-stemmed aloe, that can grow to 10 feet (3.0 m) in height. Its leaves are thick and fleshy, arranged in rosettes, and have reddish-brown spines on the margins with smaller spines on the upper and lower surfaces.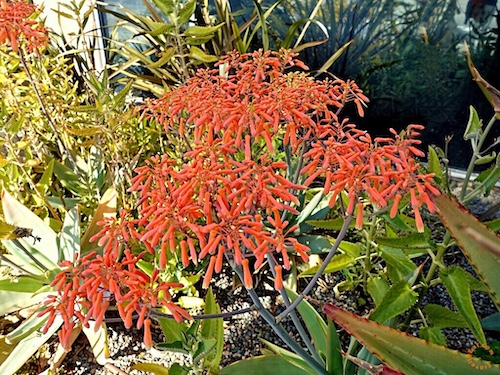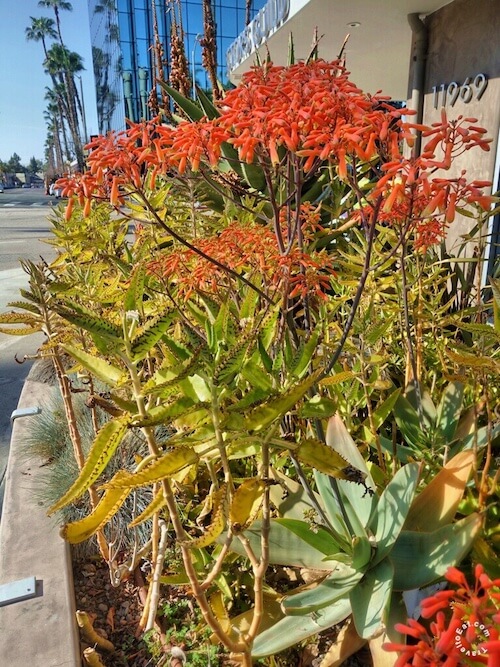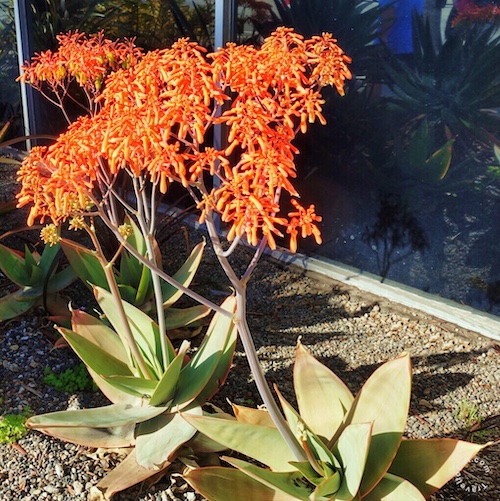 Aloe striata (Coral Aloe) is a small, stemless South African Aloe. The Coral Aloe's species name, "striata", means "stripes", and refers to the long lines (sometimes very faint) on its blue-green leaves. The leaves of this Aloe are not toothed, but have a smooth pink margin. Due to the similarity of their species names, A. striata is sometimes confused in literature with A. striatula (the Hardy Aloe), a very different plant, found in the highlands of the Eastern Cape. This species is often confused with its close relative, Aloe reynoldsii, and they do look very similar. However the Coral Aloe has smooth leaf margins and red flowers; while Aloe reynoldsii has waxy, toothed leaf margins and yellow flowers.
Agave americana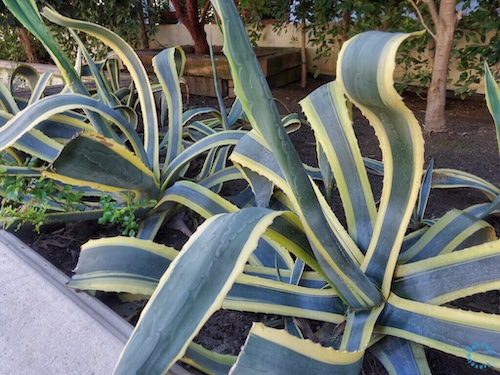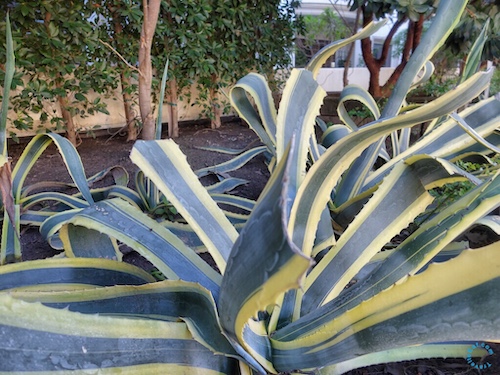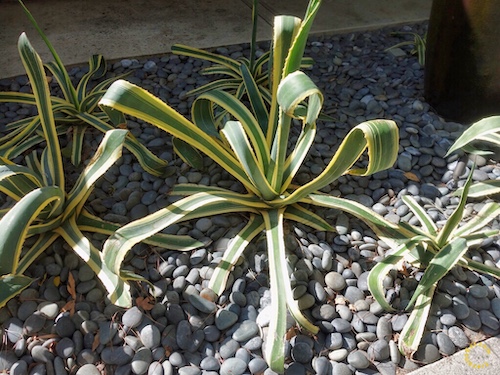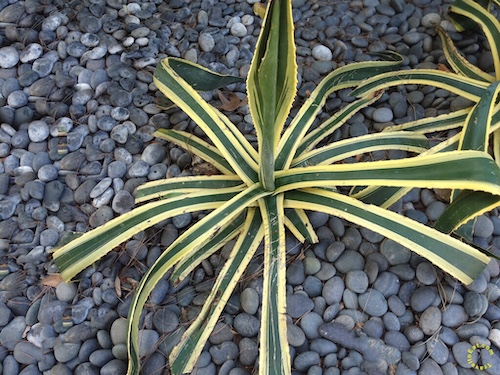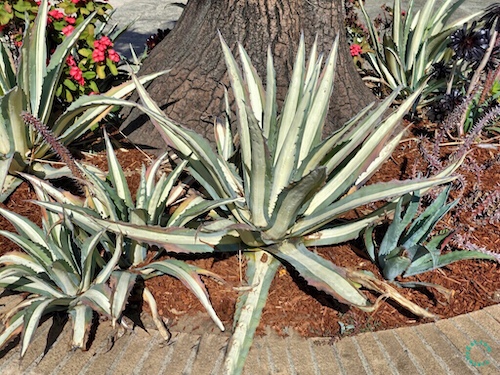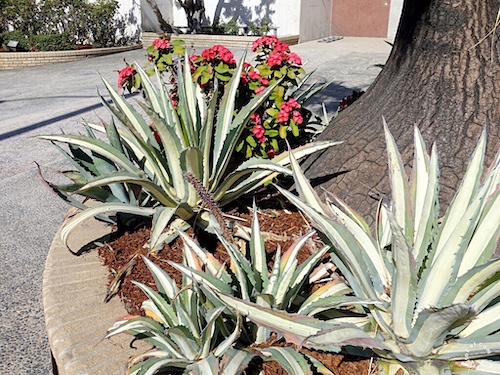 Agave americana, whose common names include centuryplant, maguey, or American aloe, is a species of flowering plant in the family Agavaceae, originally native to Mexico, and the United States in Arizona and Texas. Today it cultivated worldwide as an ornamental plant. Agave americana was one of the many species described by Carl Linnaeus in the 1753 edition of Species Plantarum, with the binomial name that is still used today. Agave americana has several variegated versions that are common in Los Angeles. There is the marginata version with yellow striping down the sides of the leaves, and mediopicta with white stripes down the center. The marginata is a massive and hardy plant, as huge and aggressive as the normal version, while mediopictas are smaller, and tend to sucker more closely to the parent plant. There are a number of varieties in different colors.
Euphorbia milii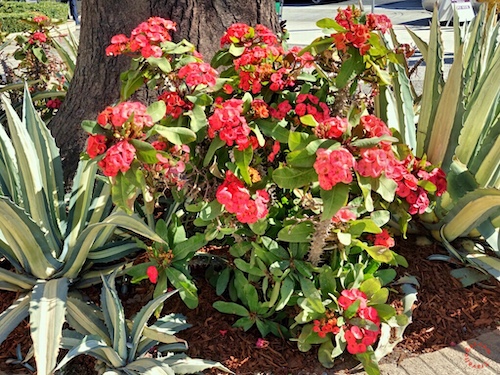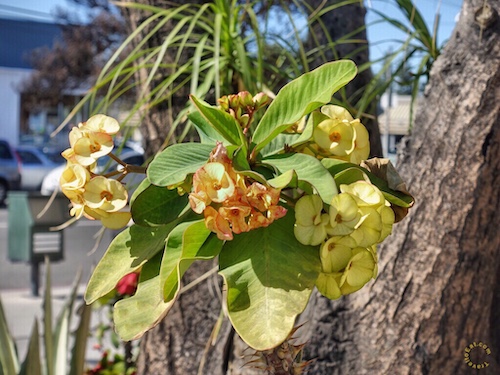 Euphorbia milii (crown of thorns, Christ plant, Christ thorn) is a species of flowering plant in the spurge family Euphorbiaciae, native to Madagascar. The species name commemorates Baron Milius, once Governor of Réunion, who introduced the species to France in 1821. It is suspected that the species was introduced to the Middle East in ancient times, and legend associates it with the crown of thorns worn by Christ. It is also found in Kerala, India.
Crassula ovata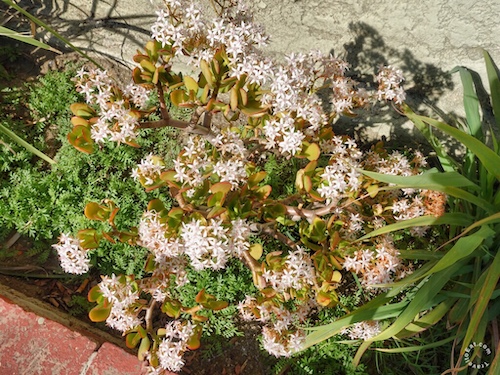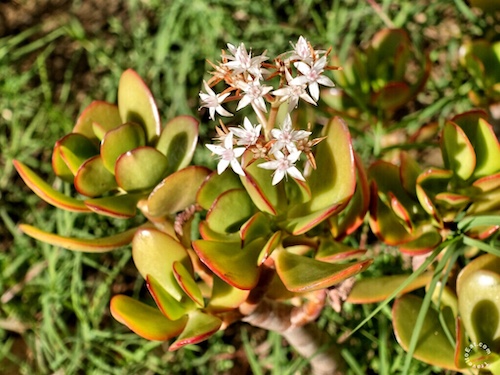 Crassula ovata, commonly known as jade plant, friendship tree, lucky plant, or money tree, is a succulent plant with small pink or white flowers. It is native to South Africa and Mozambique, and is common as a houseplant worldwide. It is sometimes referred to as the money tree, however Pachira aquatica also receives this nickname.
Senecio serpens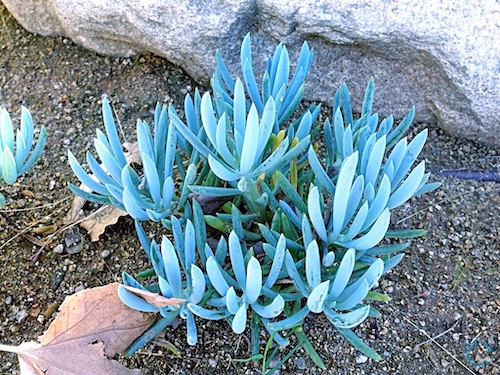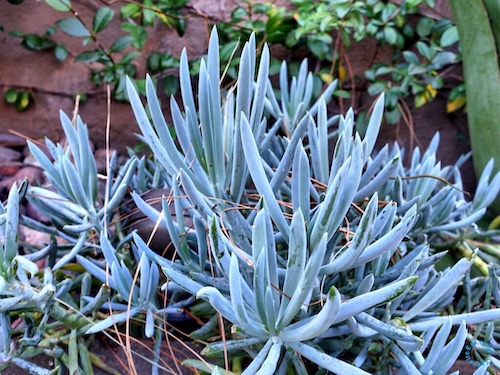 Senecio serpens (blue chalk sticks or blue ice plant) is perhaps the best-looking of the three blue chalk stick Senecios, with relatively short, compact and extremely pale blue tubular leaves. This plant grows as a low, neat groundcover and makes an very ornamental pale blue swath in full sun in warm climates. Blue Chalk is native to South Africa and can easily tolerate harsh environments. It can be used in many forms as groundcover, in pots and as a border and to add contrast to your garden.
Summary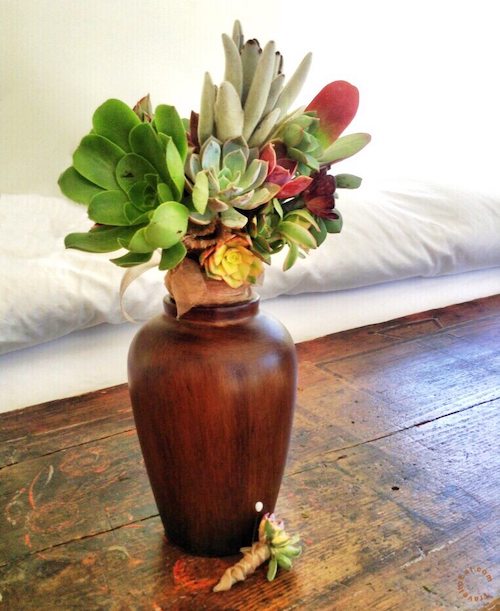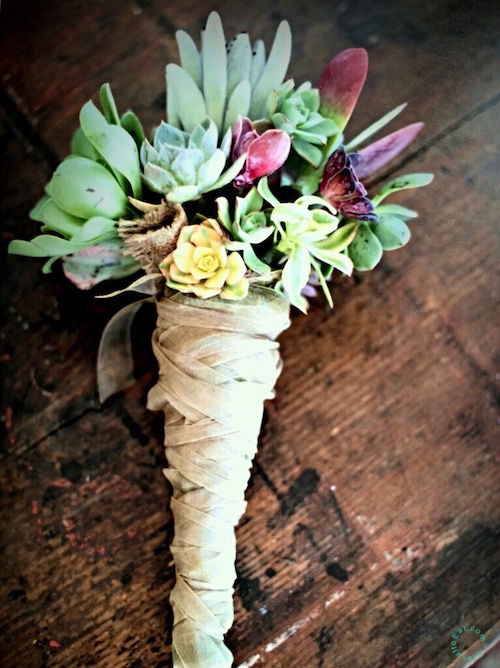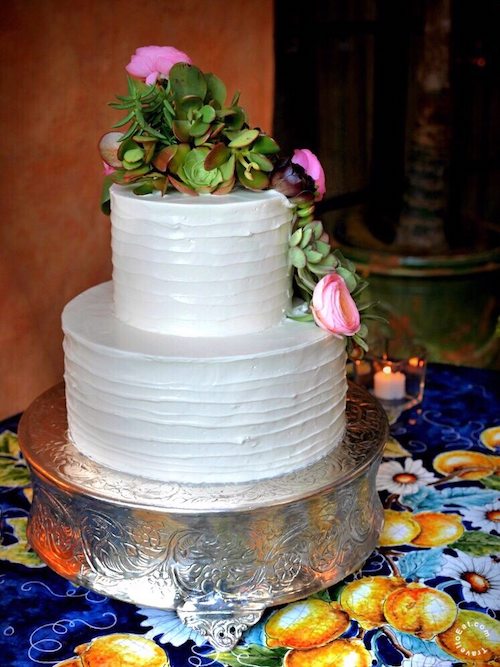 At our daughters wedding, the entire theme was succulents. From the centerpiece to the bouquet and on to the cake the flavor of the wedding was succulents. The wedding was quintessential Los Angeles, the flora of the southwest combined with the traditions of the Old World. Next time you visit Los Angeles, look around. The plants of the southwest are the fabric of Los Angeles. As always, please leave a comment.
References:
Succulet Images: http://www.pplantpeddler.com/Succulents.html
Aeonium: http://davesgarden.com/guides/articles/view/1058#b
Daves Garden Senecio: http://davesgarden.com/guides/articles/view/2696/
Variegated Century Plant: http://davesgarden.com/guides/pf/showimage/119729/
Variegated Agave: http://davesgarden.com/guides/articles/view/1315