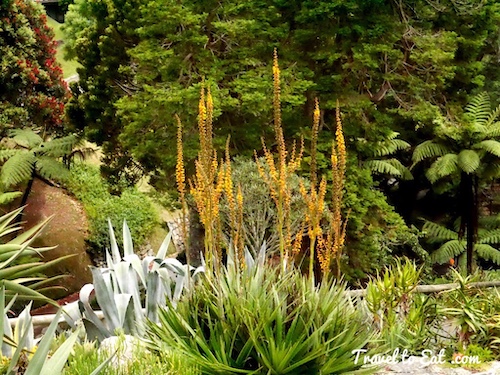 Cacti and other succulents have long held a fascination to people from all walks of life and all parts of the world. Their bizarre and fantastic shapes, their beautiful flowers and colorful leaves have long appealed to us. Of course in Las Vegas and the American Southwest, they are common but they grow all over the world. Growing them in New Zealand can be a challenge; but with careful planning, anyone can have a gorgeous cactus and succulent garden of their own. Given the tropical greenery all over New Zealand you might be surprised to find the number of people with a passion for these plants. You will find cacti and succulents on window sills, in green houses and in huge garden displays. As an aside, to show the popularity of succulents, Lisa's daughter had a wedding without flowers, only succulents.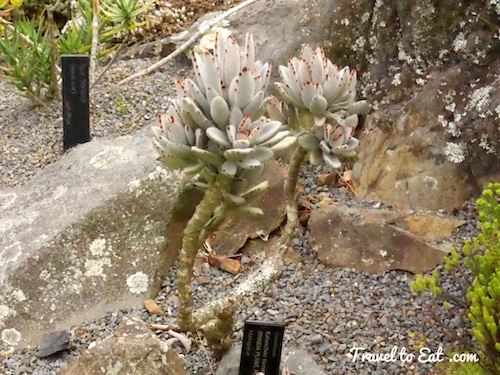 Kalanchoe tomentosa or panda plant, also known as pussy ears and chocolate soldier, originated from Madagascar.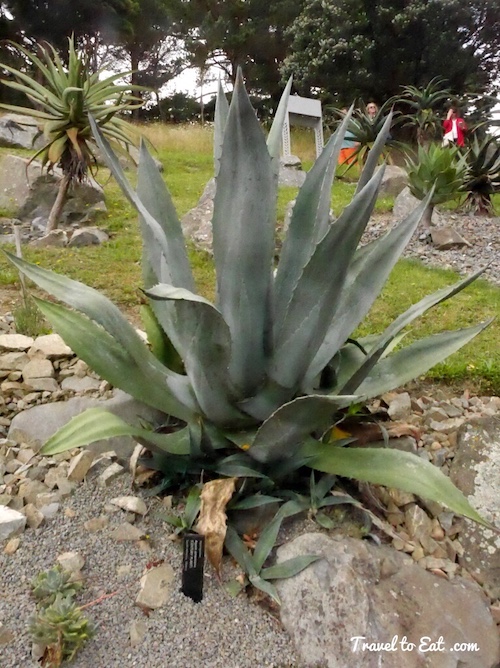 Agave americana, common names centuryplant, maguey, or American aloe, is a species of flowering plant in the family Agavaceae, originally native to Mexico, Arizona, and Texas but cultivated worldwide as an ornamental plant.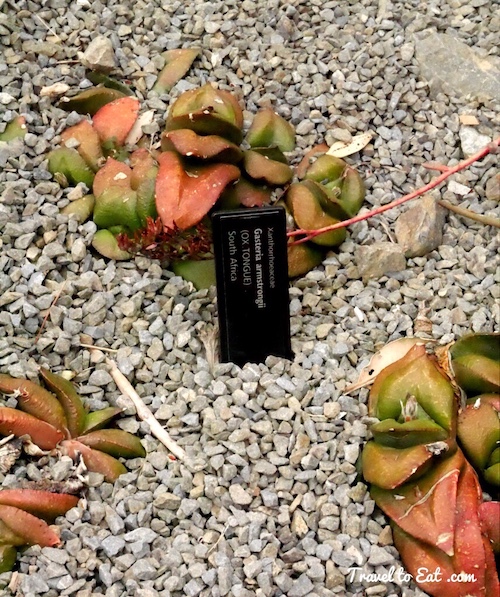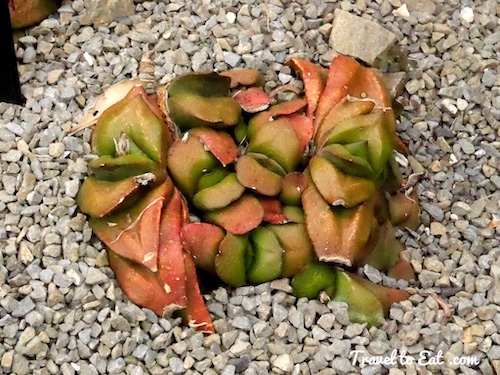 Gasteria armstrongii (Gasteria nitida var. armstrongii), also called ox tongue is a dwarf succulent plant native to South Africa.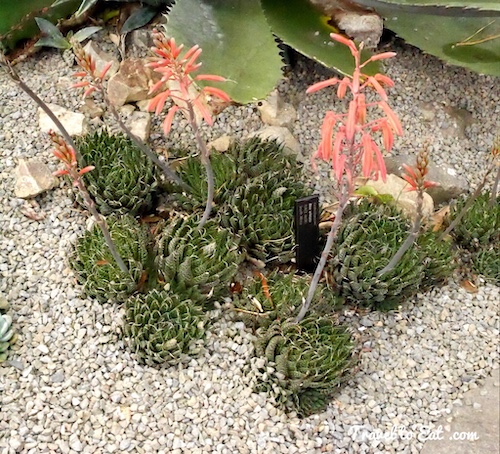 Aloe aristata (Guinea-fowl Aloe, Lace Aloe) is a species of evergreen flowering perennial plant in the family Asphodelaceae, from Southern Africa.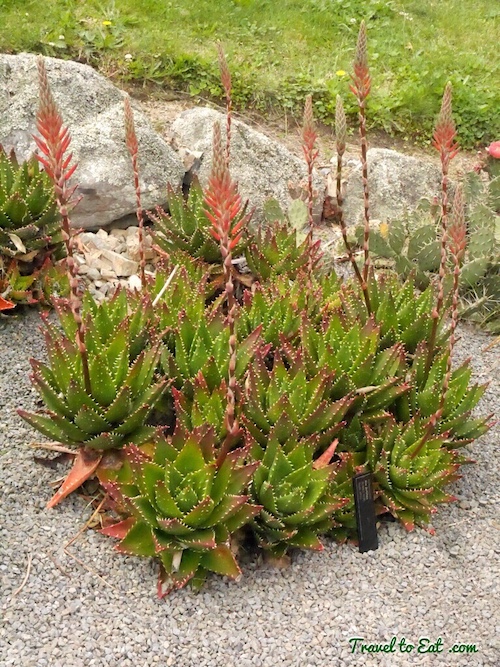 Aloe perfoliata (the Rubble Aloe or Mitre Aloe) is a hardy creeping aloe, found in rocky, mountainous areas throughout the Western Cape, South Africa.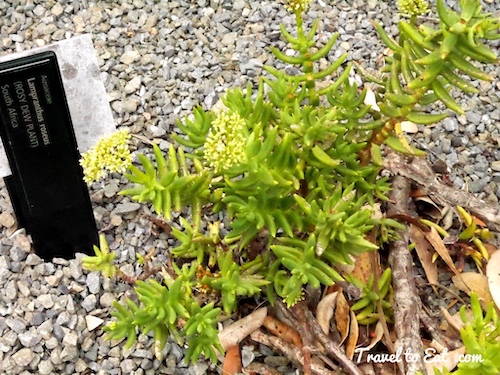 Lampranthus roseus or Rosy Dew Plant is an evergreen species of flowering succulent plant in the Aizoaceae family originally from South Africa.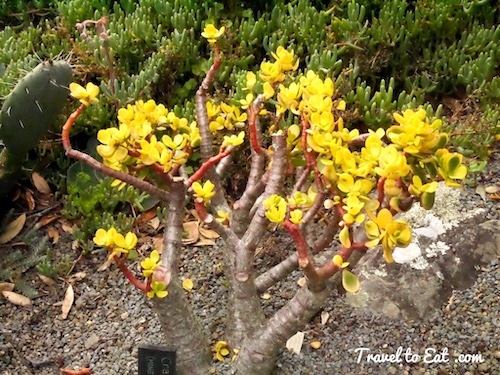 Crassula portulacea, commonly called Horseshoe or Spoon Jade. Recently they've been called Gollum Fingers, ET Fingers or Hobbit Plant because their dark green leaves look like fingers with reddish tips. Succulent Jade plants are great choices for dry gardens. They are just as easy to care for as their cousin, crassula ovata.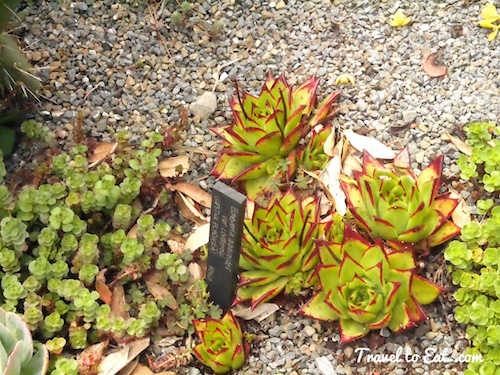 Echeveria agavoides is a species of flowering plant in the Crassulaceae family, native to rocky areas of Mexico, notably the states of San Luis Potosí, Hidalgo, Guanajuato and Durango. This is Echeveria agavoides var cordoroyi sometimes called Lipstick Echeveria. This is because the vivid red leaf margins look like bright red lipstick on the green leaves.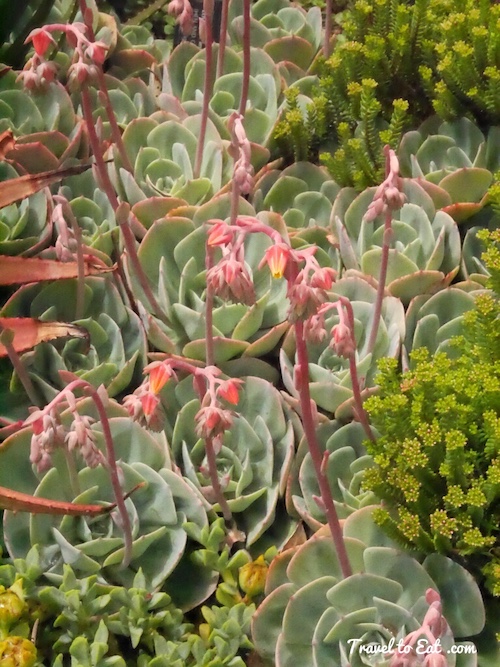 Echeveria imbricata (Hens and Chicks) multiply by offsets within a year spreading into a rounded mound up to 14″ tall and 30″ across, transforming it into a highly useful groundcover. Summer brings arching, rosy stems and pretty little bells as you see here. Also note the pink edges of the leaves.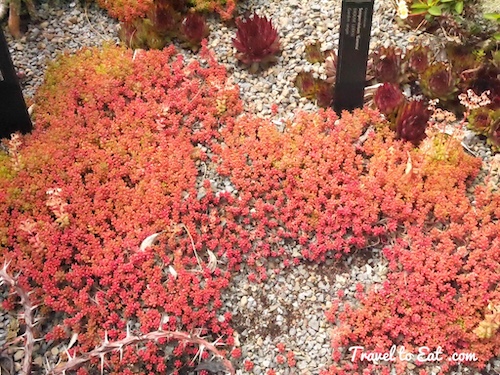 Unfortunately I missed the tag for this beautiful succulent groundcover. My best guess is that this a variety of Sedum, perhaps Sedum nussbaumerianum or Sedum album (coral carpet).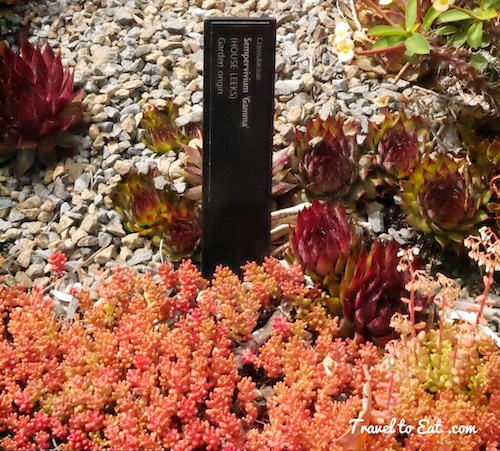 Sempervivum gamma (houseleeks) are succulent, rosette-forming, evergreen perennials giving all year round color, in this case red. The houseleek name has to do with an old superstion that planting them on roofs protects from lightning.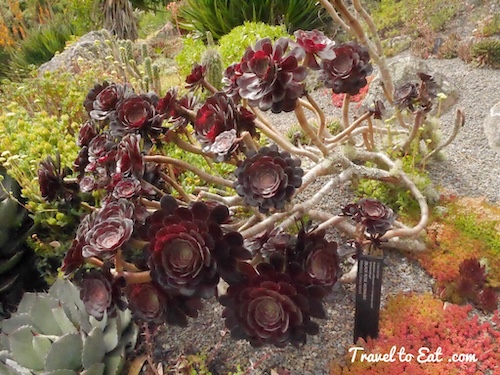 Aeonium arboreum or Aeonium "Zwartkop" also called Aeonium "Schwarzkopf", goes by several common names, including Black Rose and Large Purple Aeonium. Aeonium "Zwartkop" AKA Aeonium "Schwarzkopf" comes from the Canary Islands. The origin of its name, either the Dutch "Zwartkop" or the German Schwartzkopf (or Schwarzkopf means black head.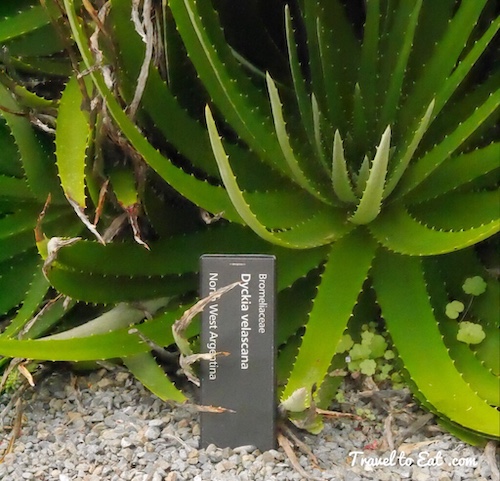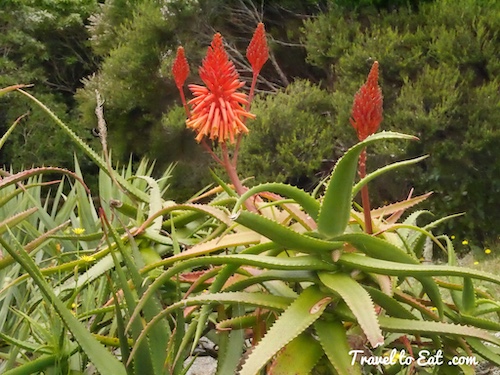 Dyckia velascana is native to the state of La Rioja in Argentina. It has long silvery-green leaves armed with large teeth.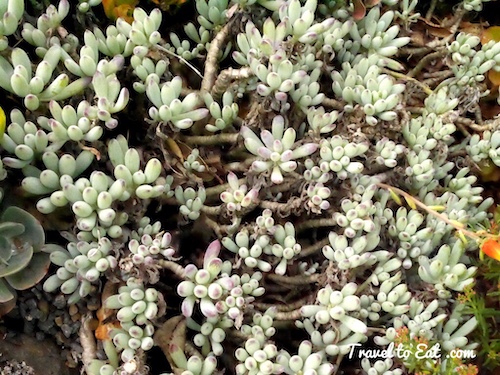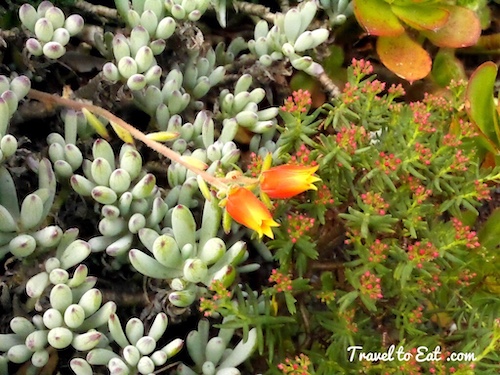 Graptopetalum paraguayense is a species of succulent plant in the jade plant family, Crassulaceae, that is native to Tamaulipas, Mexico. Common names include Mother-of-pearl-plant and Ghost plant. This is not to be confused with Monotropa uniflora which is also referred to as the "Ghost Plant". I am pretty sure the flower is not part of the plant but it is beautiful nonetheless.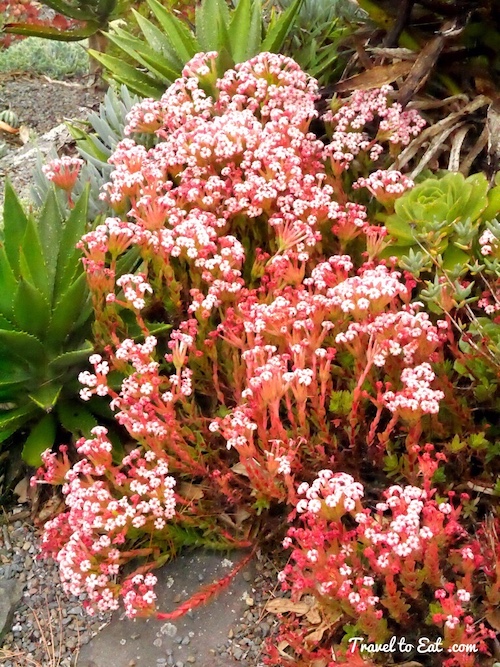 Sedum caeruleum (Sky Stone-crop, Baby-blue Stone-crop, Red-leaf) is a species of Sedum from the Crassulaceae family. Crassula ovata, the Friendship Tree, Moneyplant or Jade Plant, has less thick leaves, along with all three Hylotelephium species, Sedum acre and Aeonium species. It is mainly found in the region of India to South America.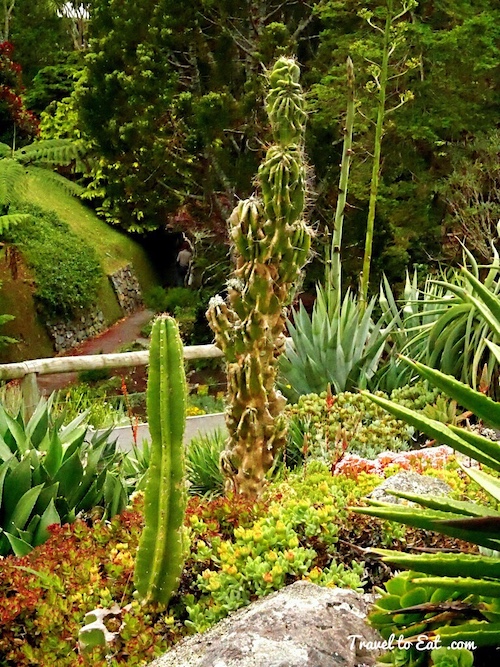 I hope you have enjoyed this beautiful selection of succulent plants and if you visit Wellington, I hope you will visit the succulent garden at the Wellington Botanic Gardens.
References:
Cactus and Succulent Society of New Zealand: http://www.akcactus.org.nz/
Gasteria armstrongii: http://www.plantzafrica.com/plantefg/gasteriaarm.htm
Aeonium arboreum : https://www.facebook.com/media/set/?set=a.588792747876004.1073741854.170897676332182&type=1