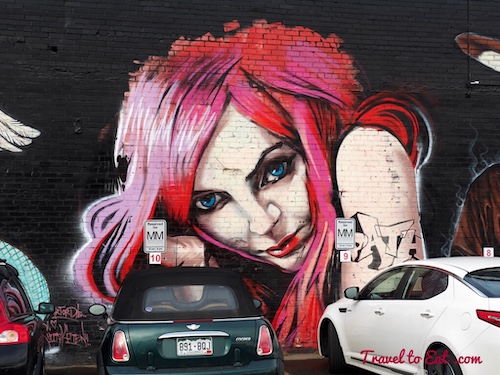 Denver has a vibrant art scene due in part to the enlightened city government which has promoted public sculptures but also due to an excellent museum and the number of artists who live in Denver. Denver also has an impressive number of excellent large format paintings on the sides of buildings, particularly in the RiNo district of Denver. North of downtown Denver, you will find the River North Art District, which goes by the catchy nickname "RiNo" . The district has even adopted a rhino design for its official insignia. RiNo is rapidly becoming the hotspot for artsy types in Denver, with a remarkable array of creative businesses, including architects, art galleries, designers, furniture makers, illustrators, painters, media artists, photographers, sculptors, art studios and a wealth of street art. Artists have challenged art by situating it in non-art contexts. Street artists do not aspire to change the definition of an artwork, but rather to question the existing environment with its own language. The motivations and objectives that drive street artists are as varied as the artists themselves. Street artists attempt to have their work communicate with everyday people about socially relevant themes in ways that are informed by esthetic values without being imprisoned by them. There is a strong current of activism and subversion in urban art. Street art can be a powerful platform for reaching the public and a potent form of political expression for the oppressed, or people with little resources to create change.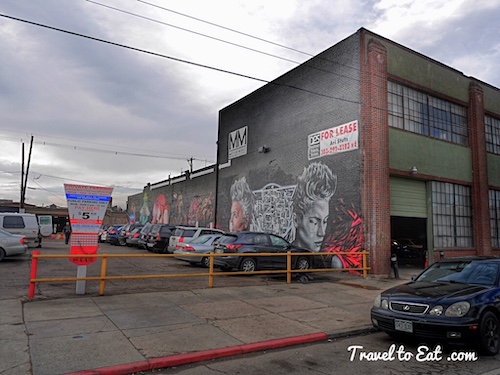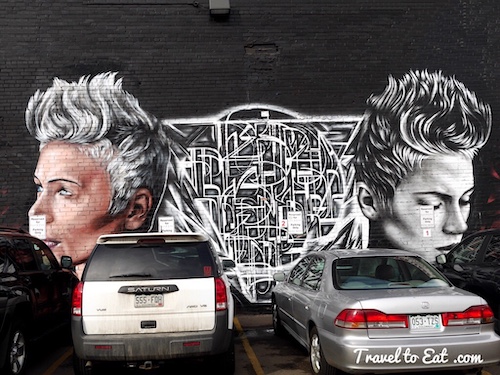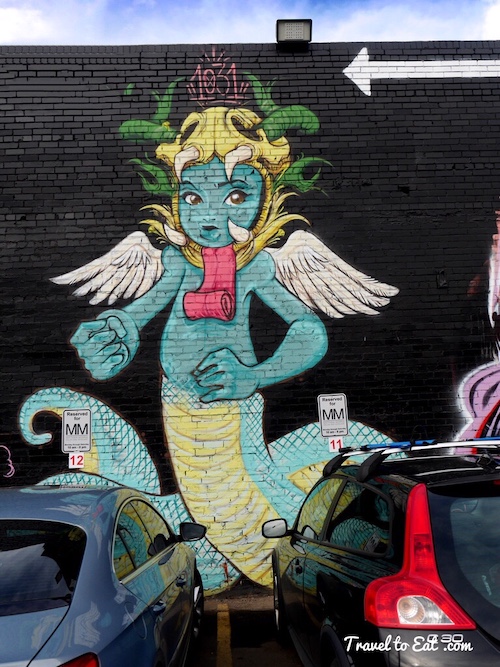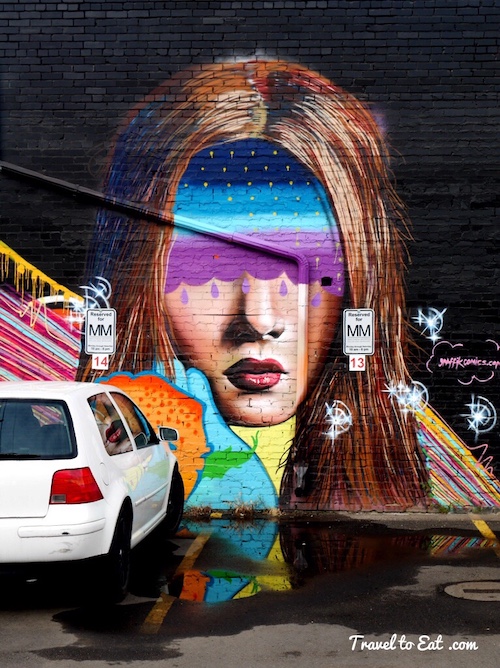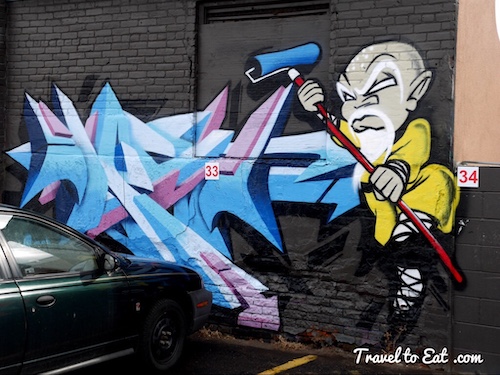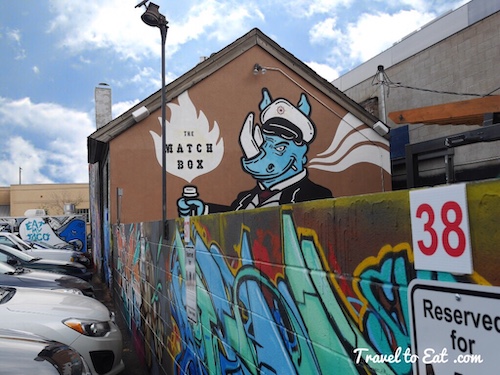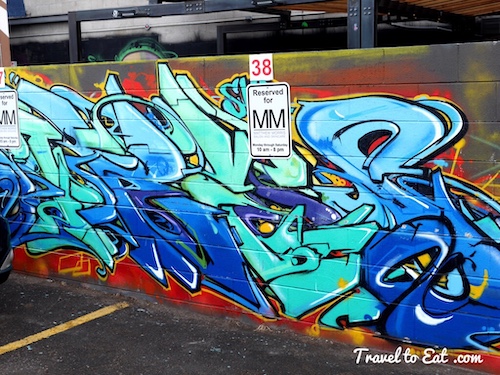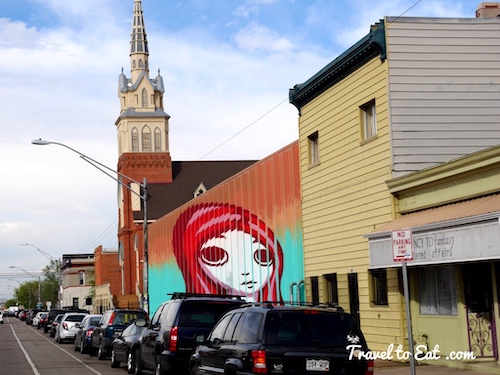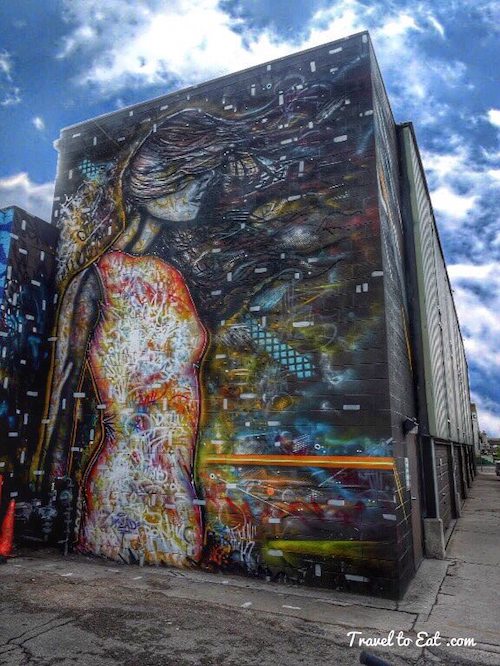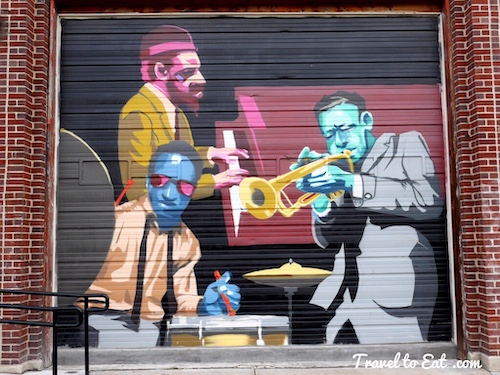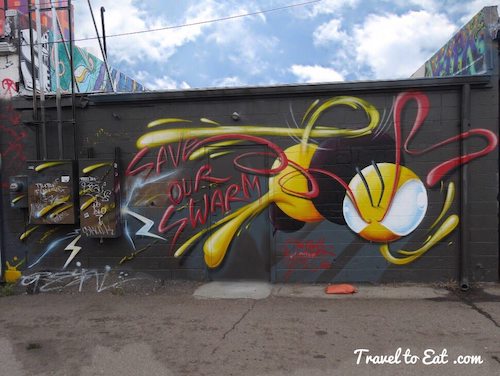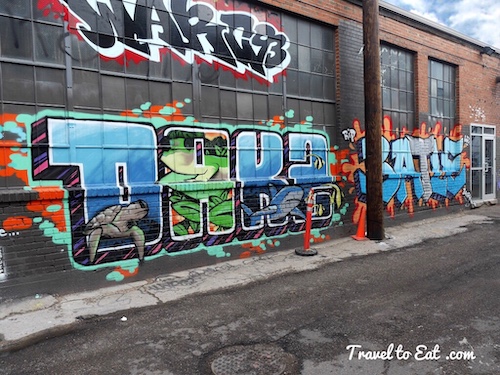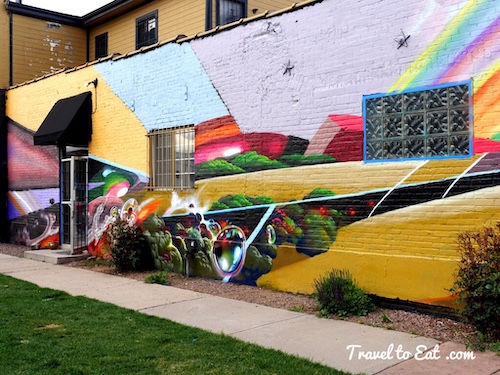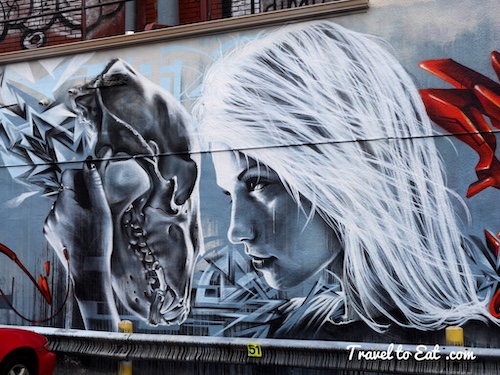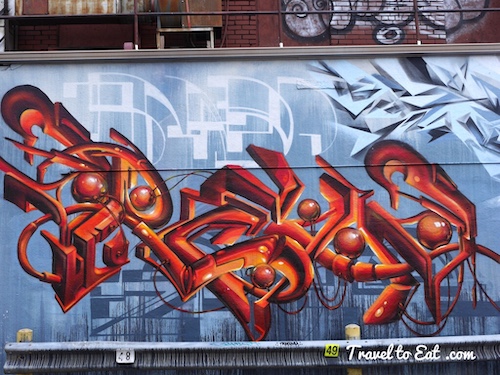 These installations were all taken in the RiNo district although I have been unable to determine the artists. You could help by telling me if you recognize any of them. These are all stunning installations, each amazing in their own way. They show the diversity of the cutting edge of modern art and some show the roots of public art in the first tagging artists.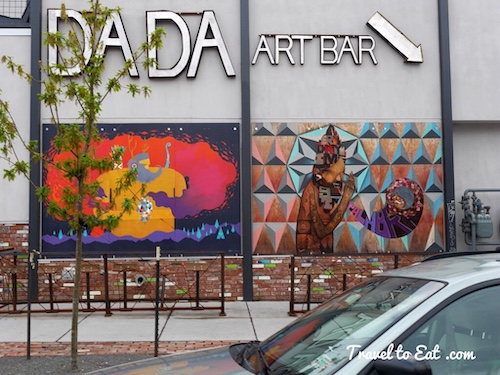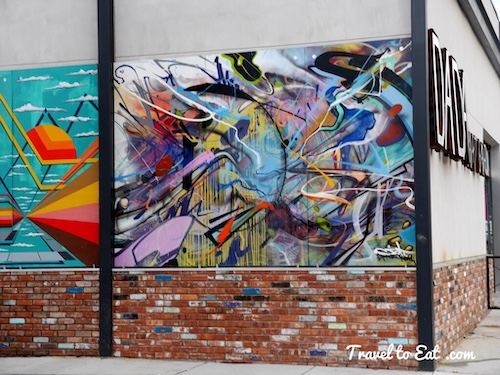 DADA Art Bar owner Iain Chisholm says he opened his art gallery/coffeehouse/bar with the intention of it being the neighborhood treehouse, the go-to spot for hanging out and having fun in a comfortable and entertaining environment. And while DADA has exhibits that change monthly, it's more than just a gallery of wall art. There are performance artists of all kinds, art battles in which two artists duel in live-painting showdowns, DJ nights, jazz trios, and weekly talent shows featuring poets, singers and storytellers. The spot is a coffeehouse by day; at night you'll find cocktails, wine and beer, along with "globally influenced" charcuterie plates and cheeseboards.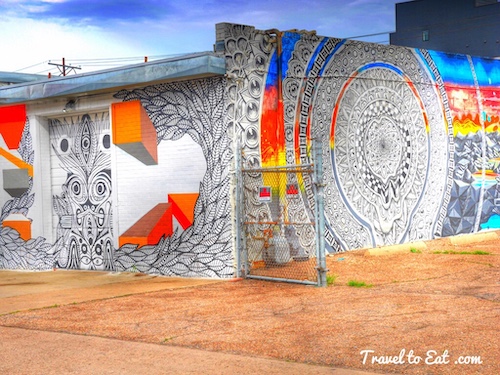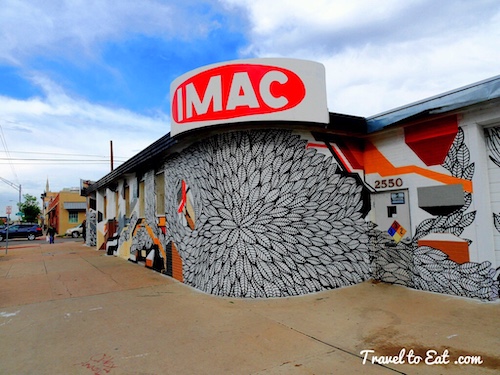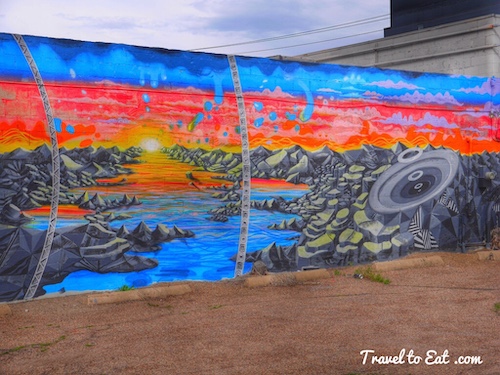 This entire building was a collaborative effort between Damon Soule and Justin Lavato. Surprisingly no business occupies this building with it's amazing exterior.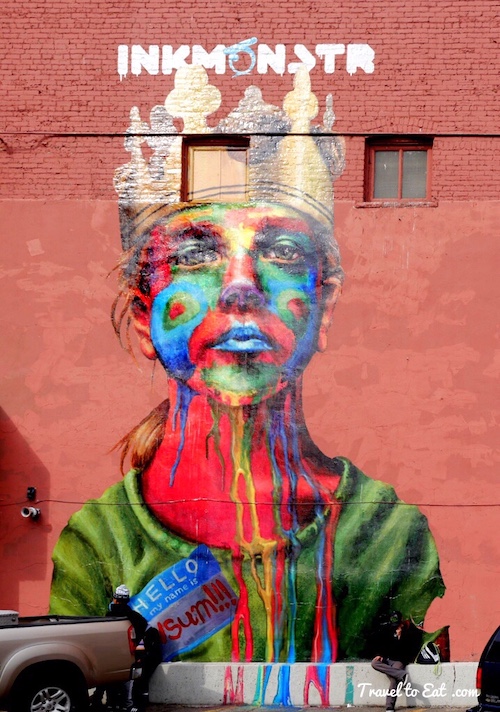 Ink Monstr is a Denver custom print shop that specializes in marketing, graphic design, print production, and installation. Over the past ten years, Ink Monstr's Denver custom print shop has become known for its quality and affordability of custom prints and installations. This is a public demonstration of their expertise.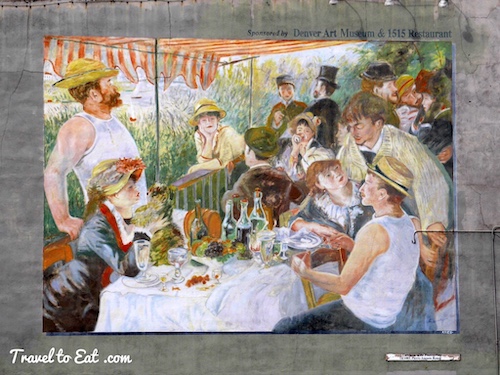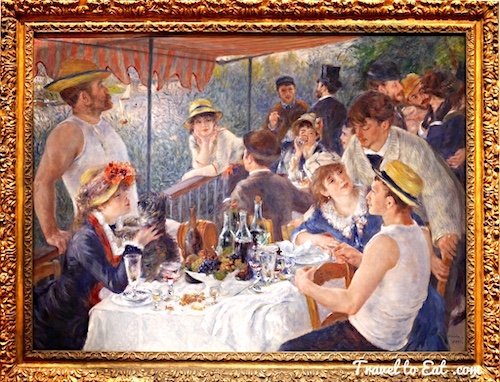 Street art has gotten so popular in Denver that the Denver Art Museum sponsored a large scale recreation of Renoir's Boating Party on a building. I had the pleasure of seeing the luminous original in the Phillips collection and while the large scale copy is credible, I think original street art wins every time. This is not a complete inventory of street art in Denver but I hope these photos will stimulate your interest. In downtown Denver there are many pedicycles who will take you for a tour of these and other public art installations. If you are visiting Denver and staying downtown, consider an art tour with a pedicycle and/or visit the DADA Art Bar. It's like a modern art museum tour only outside, larger and better.
References:
Denver Street Art: http://denverstreetart.tumblr.com
Damon Soule: https://instagram.com/damonsoule/
Justin Lavato: https://instagram.com/justinlovato23/
Inkmonstr: http://inkmonstr.com
Dada Art Bar: http://www.dadaartbar.com