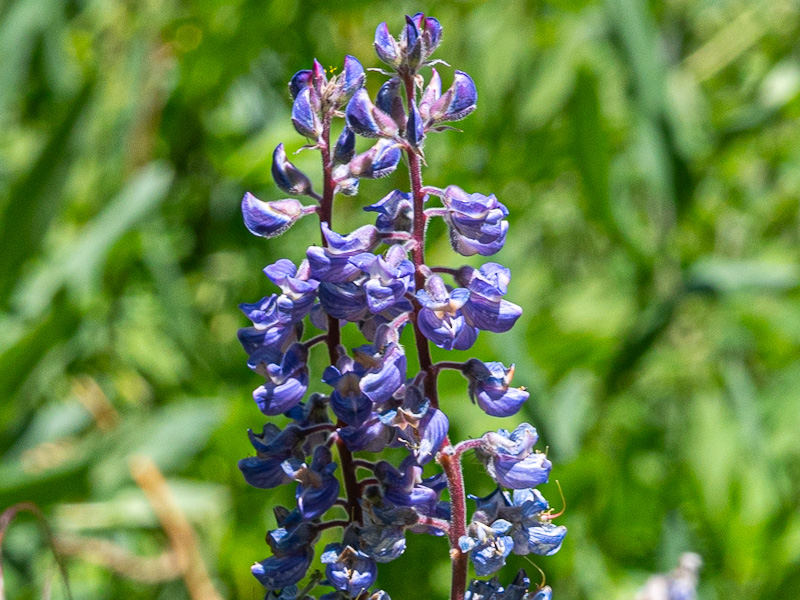 Common Names: Silvery Lupine, Silver-Stem Lupine
Taxonomy: Pea (Fabaceae)
Habit: perennial forb
Size: up to 5'
Flowers: purple
Bloom: Jun, Jul, Aug
Leaves: alternate compound
Fruit: Legume pod up to 1"
Description:
The perennial silver-stem lupine bears from one to several, occasionally branched stems, each 1-2 ft. tall and covered with hairs. Stalked, palmately-compound, silvery-green leaves line the stems. Violet, pea-like flowers are arranged in a showy spike, up to 8" long, atop the stems. The flowers of silver-stem lupine are sometimes pink and rarely white. This species spreads quickly to form colonies. There are five varieties.
Distribution: native to much of western North America from the southwestern Canadian provinces to the southwestern and midwestern United States
Habitat: Grasslands, sagebrush steppe, open forest, woodlands, fellfields; plains, valleys to alpine