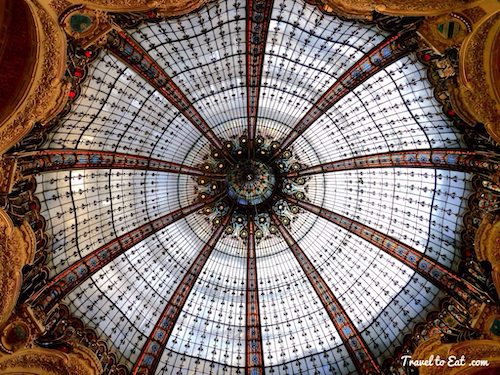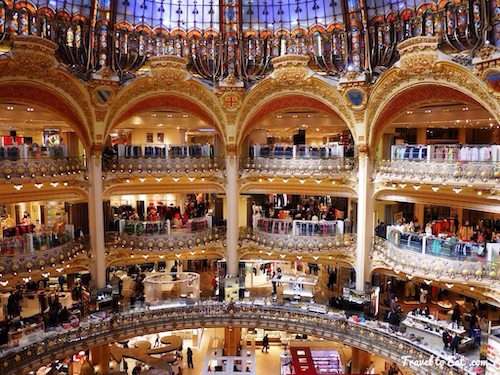 In 1895, Théophile Bader and his cousin Alphonse Kahn opened a fashion store in a small haberdasher's shop at the corner of rue La Fayette and the Chaussée d'Antin, in Paris. In 1896, their company purchased the entire building at n°1 rue La Fayette; in 1905 they acquired the buildings at n°38, 40 and 42, boulevard Haussmann and n°15 rue de la Chaussée d'Antin. Bader commissioned the architect Georges Chedanne and his pupil Ferdinand Chanut to design the store at the Haussmann location, where a glass and steel dome and Art Nouveau staircases were finished in 1912. This place is the most extravagant store we have ever seen, in 2009, Galeries Lafayette recorded earnings of over one billion euro.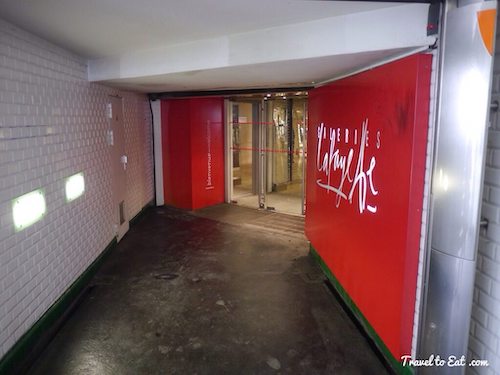 Like many of the other large department stores, you can enter via the metro (Chaussee d'Antin, line 9) as we did.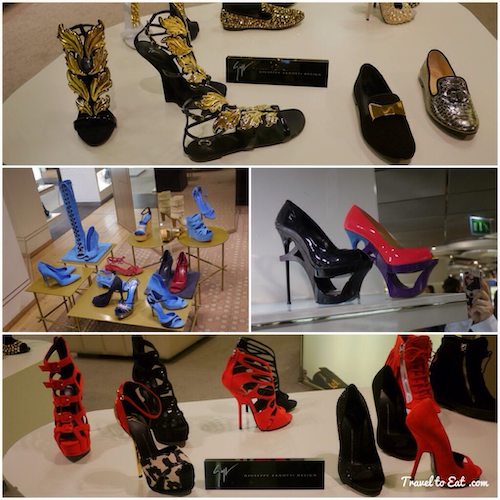 You are immediately on an entire floor of women's shoes. More shoes than I have ever seen in one place.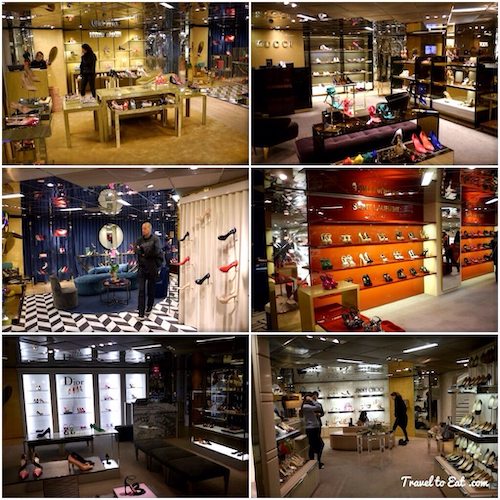 In addition, the shoes are grouped in little boutiques by every designer known to woman-kind. If you can't find a pair of shoes here, they don't make them.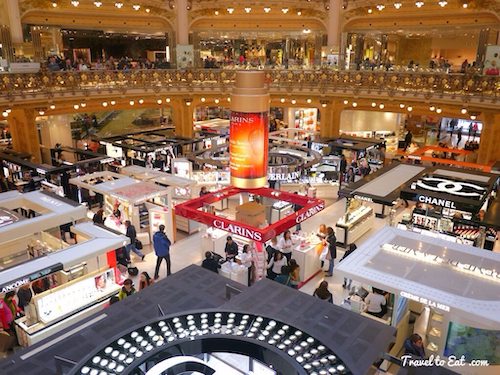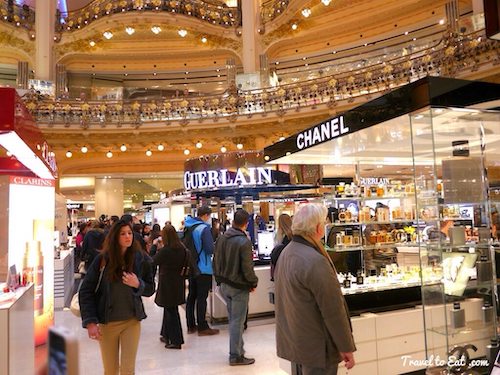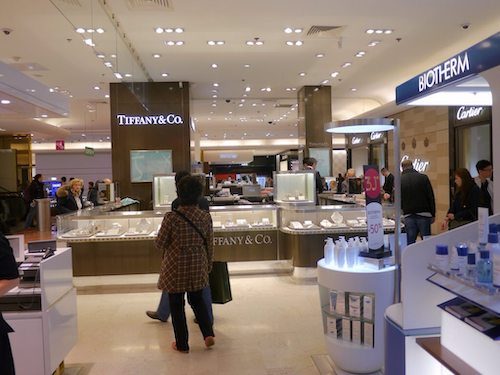 As you enter the first floor, you come to the amazing art nouveau dome. The first floor is devoted to perfumes and jewelry. All the designers seem to be here, not just French brands, for instance Tiffany.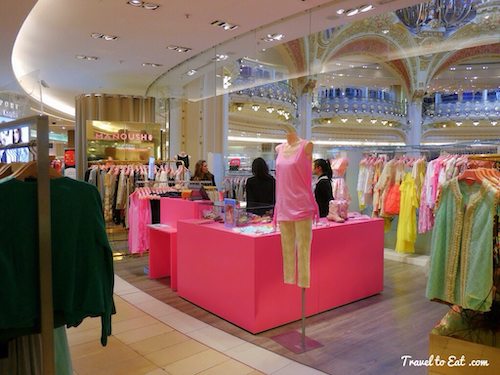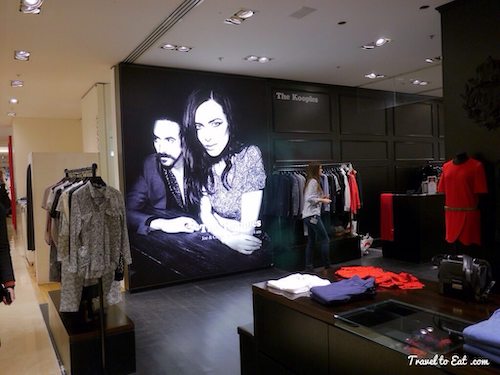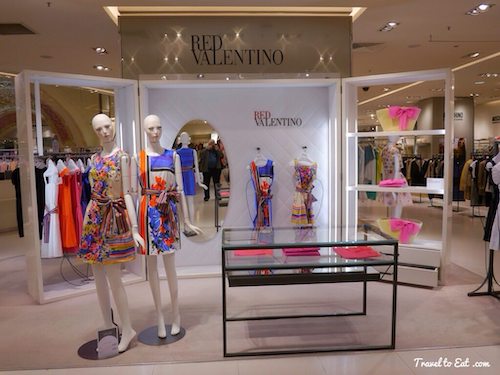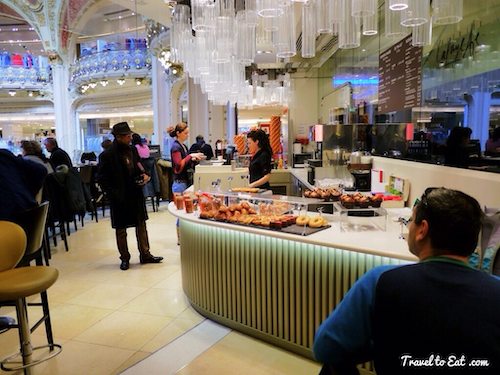 The second through fourth floors are women's fashions. I don't know a lot about women's fashion but Lisa tells me that these are all the really high end designers. They have 45,000 square feet of just women's fashions with weekly fashion shows. Thankfully they have a little Café on the 3rd floor for suffering husbands.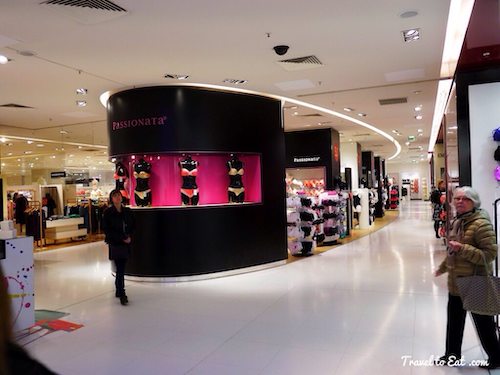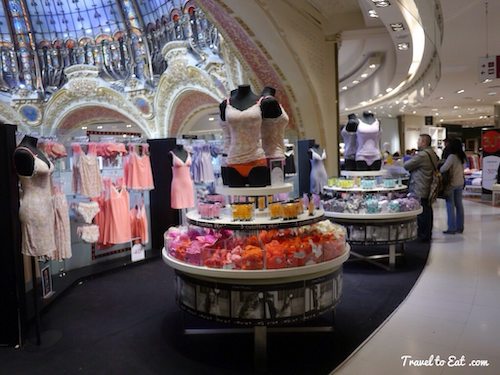 Almost the entire 3rd floor is women's lingerie. I have never seen so much women's underwear in one place ever.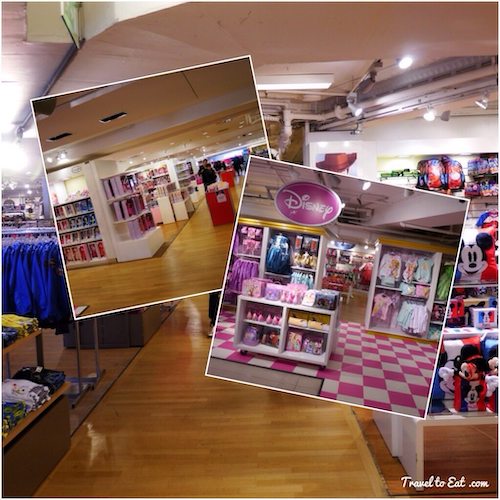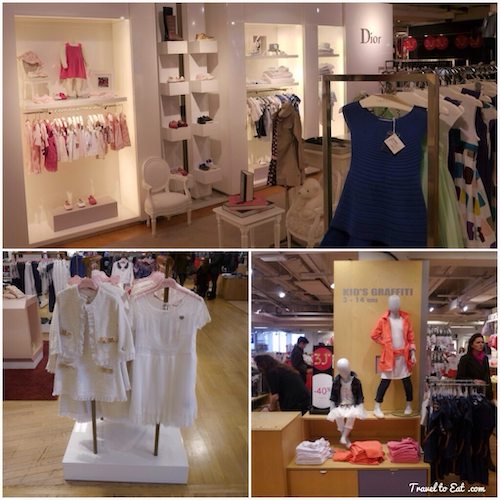 On the 5th floor they have toys and children's fashion including an entire Disney store.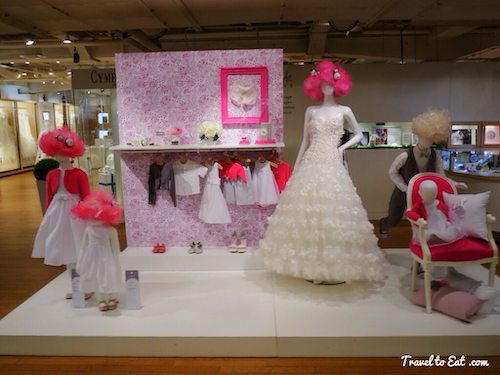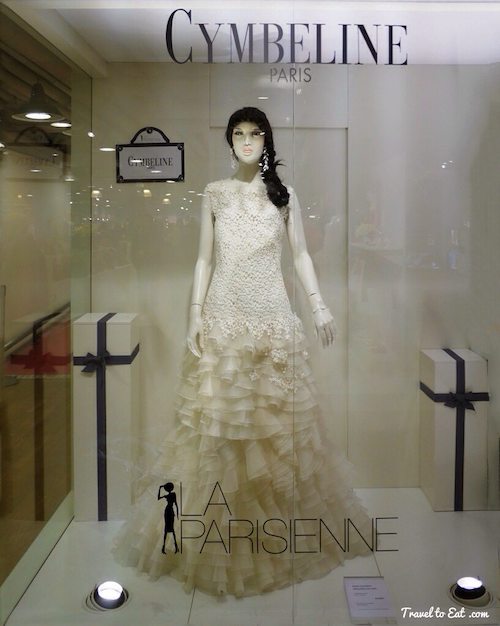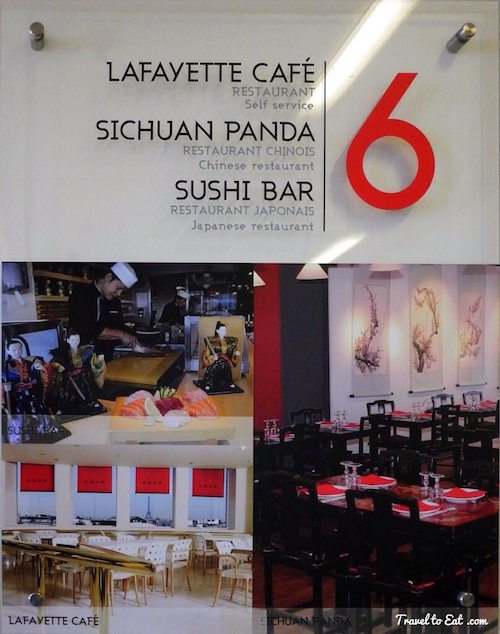 They even have a bridal store on the 6th floor along with several restaurants and a souvenir shop.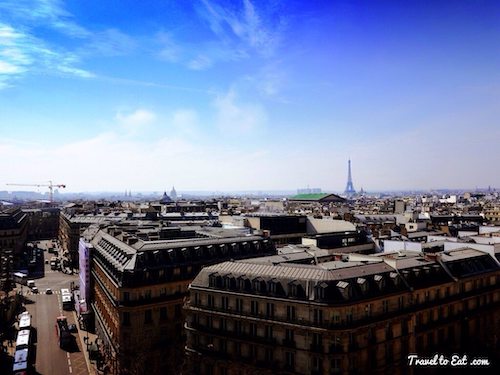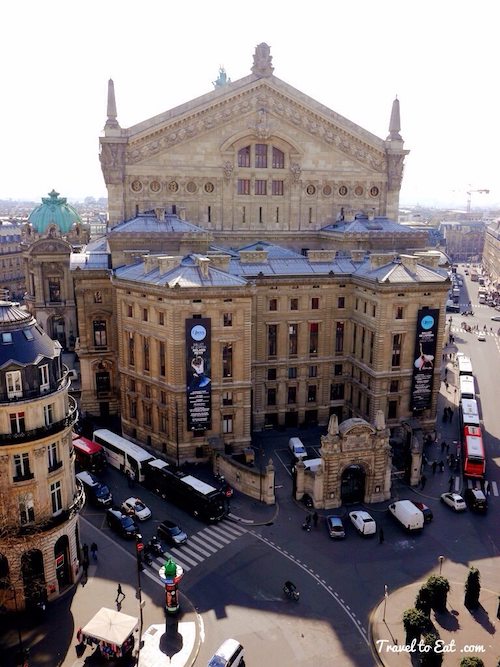 The best thing for us though, was the panoramic view of Paris from the seventh floor observation deck. A great place to get pictures and enjoy the day. You also get a unique view of the rear of the Palais Garnier. The overall design of the Galleries Lafayette seems to have been uniquely influenced by the Palais Garnier, when you are inside, it almost feels like the balconies of the opera.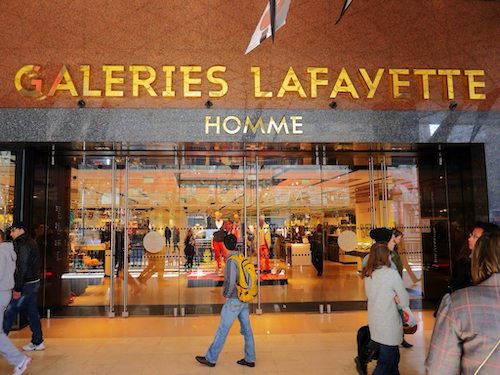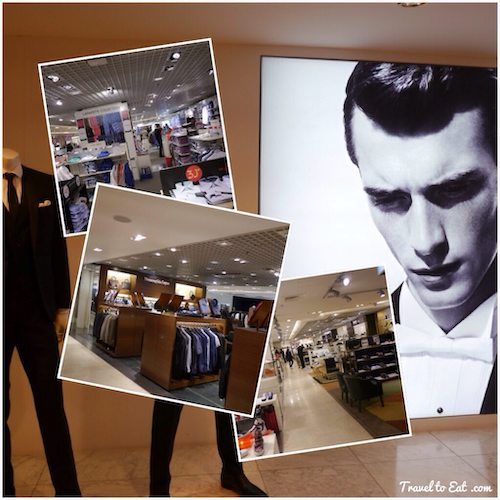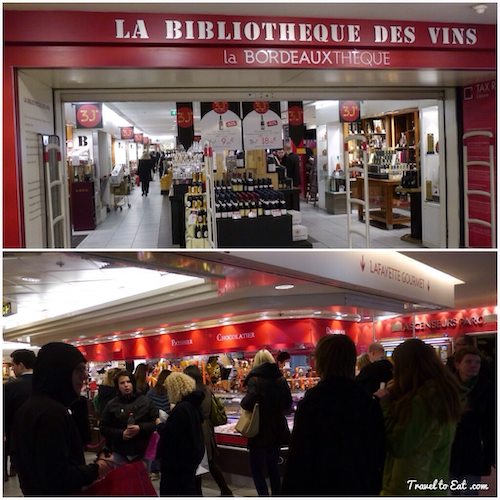 They also have an entire building for men's fashion along with a wine shop and a separate gourmet market. They also have an entire third building devoted to home goods. This is a store you have to see to believe, a definite must see if you visit Paris.
References;
Official Site: http://www.galerieslafayette.com/
Corporate Site: http://www.groupegalerieslafayette.fr/en/