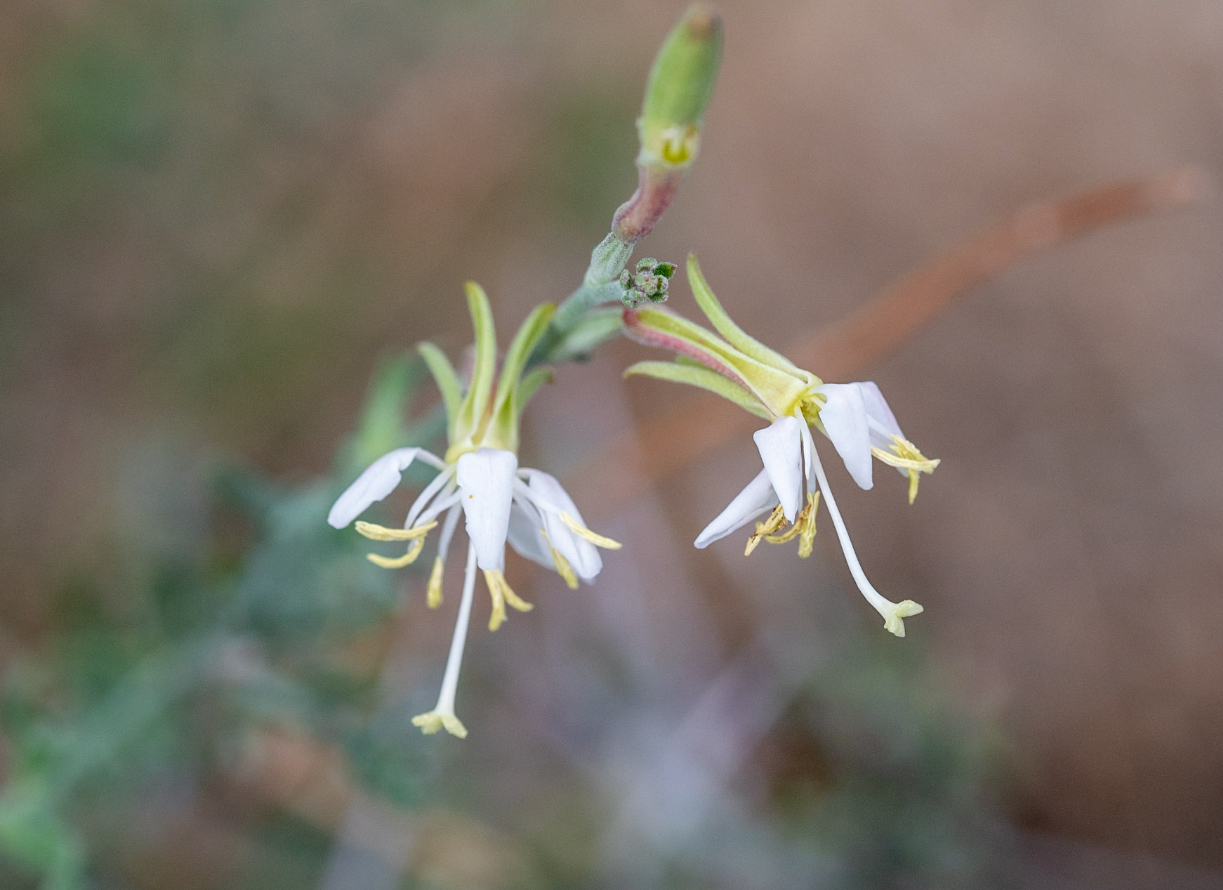 Common Names: Scarlet Bee Blossom, Scarlet Gaura
Synonyms: Oenothera suffrutescens
Family: Onagraceae (Evening Primrose)
Habit: perennial forb, herb
Size: up to 3 feet (1 m)
Flowers: white, red, pink
Bloom: Apr, May, Jun, Jul, Aug, Sep, Oct, Nov
Leaves:
Fruit: woody capsule under a centimeter long
Description:
The thin to thick clumps of stems are covered in linear to somewhat oval-shaped leaves one to seven centimeters long. Atop the stems are spike inflorescences of several flowers each. The flower has four long, stiff sepals which open and fall away from the flower to lie reflexed toward the stem. There are four spoon-shaped petals which are white to yellowish and may turn pink with age. Each flower has eight long stamens with large red, pink, or yellowish anthers arranged around a long stigma. The flowers are strongly scented.
Distribution: Scarlet Beeblossom is found throughout most of North America and it is also native to northern and central Mexico and perhaps beyond
Seen: NV
Habitat: dry flats and slopes, plains, prefers a limestone substrate; Joshua-tree and pinyon/juniper communities 2000-8000 ft