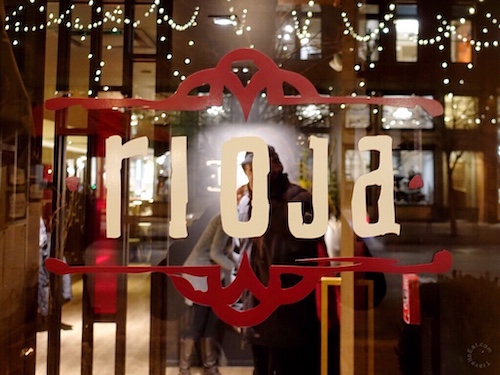 The last time I was in Denver, I had the good fortune to dine at Bistro Vendome in Larimer Square of chef/co-owner Jennifer Jasinski. I liked Bistro Vendome so much I decided to visit another of Jennifer Jasinski restaurants, Roija with my parents. She is also involved in Euclid Hall and Stoic & Genuine which I plan to visit in the future. Roija shows "meticulously thought-out" Mediterranean-inspired dishes which her "courteous" staff "presents like artwork" alongside an "extraordinary wine list" at this "cosmopolitan Larimer Square gem". Passion, creativity and attention to detail are the engines that drive any restaurant. Executive Chef/Owner Jennifer Jasinski and General Manager/Owner Beth Gruitch lead the team at Rioja along with Chef de Cuisine, Tim Kuklinski. Since opening in late 2004, the Larimer Square room has drawn a steady stream of accolades and landed on numerous "best of" lists. Jennifer Jasinski, who was a rising star in the Wolfgang Puck empire before earning raves heading Panzano in Denver, solidified her status when she and business partner Beth Gruitch launched Rioja. Jennifer Jasinski was the Winner of The James Beard Foundation Award for Best Chef Southwest 2013, a very big culinary honor.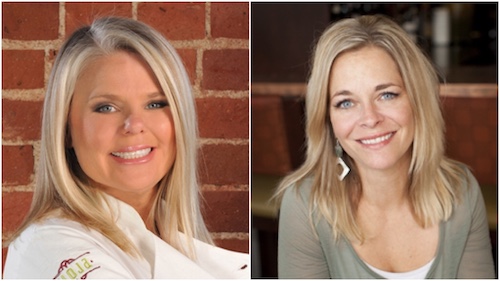 A 10-year relationship with Wolfgang Puck took Jasinski around the country, with her helping to develop and open restaurants, create menus, train and manage staff, and, of course, wear her chef's hat for restaurant concepts ranging from ne dining to café cuisine. Her impressive restaurant credits include sous chef at Postrio, San Francisco; café chef at Spago, Las Vegas; executive sous chef at Granita, Malibu; executive sous chef at Spago, Chicago; and corporate chef at Wolfgang Puck Food Company. With Puck's support and encouragement, she even did a stint in Paris at Ledoyan, a Michelin two-star restaurant. In addition to the James Beard award, she has been a finalist on Top Chef Masters, winner of 2004 Colorado Chef of the year and listed as one of the 17 best female chefs in America by Thrillist's Food & Drink in 2015.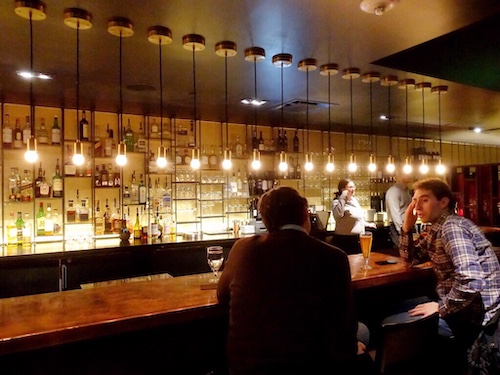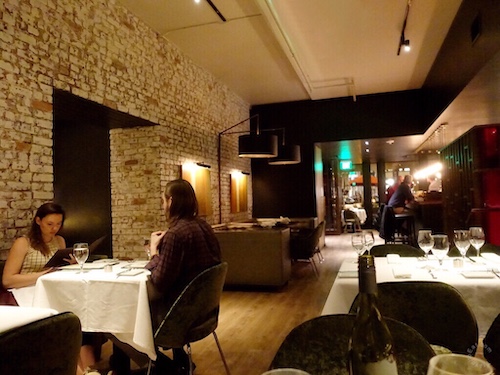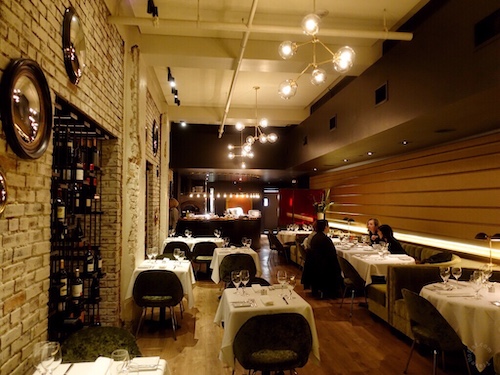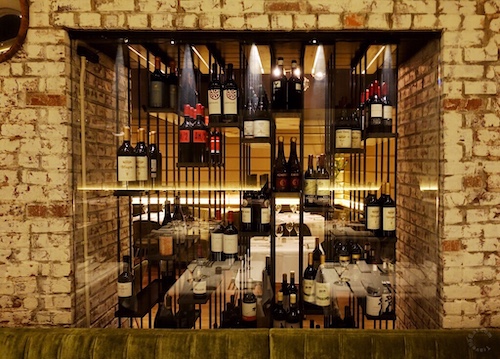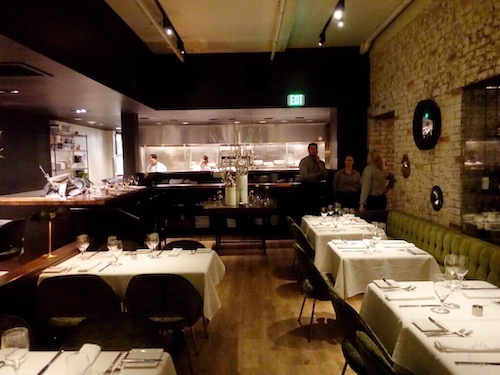 The interior features exposed brick and a lot of texture, perfect for the casual Colorado diner. Wooden floors, a long copper bar at the front of the house and seating on a kitchen line at the back, complete the comfortable room, where you can watch the cooks at work. As a small note, I visited with my parents at 5:30 when the restaurant was just filling up. By the time we left every table was full.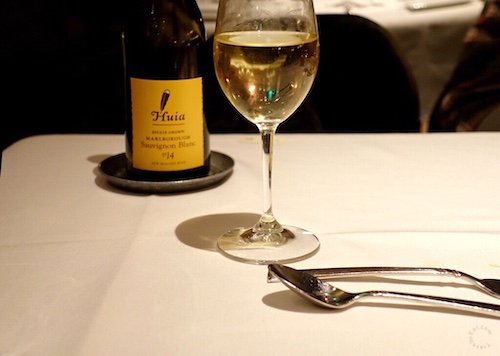 We asked for a nice New Zealand Savignon Blanc and got this great bottle of 2014 Huia, a Marlborourgh white wine with delicate flavor and a light citrus finish. Husband and wife team Mike and Claire Allan have been crafting world class Sauvignon Blanc from Marlborough, New Zealand for the past twenty years. Establishing Huia, named after unique song birds who made their home in the region and have since disappeared, is an example of their commitment to embrace appropriate, environmentally and economically sustainable wine grape production methods. Their Sauvignon Blanc comes from two of their Estate vineyards which are in the process of becoming certified organic. Their wines are hand crafted and authentically made, with trademark modern New Zealand Sauvignon Blanc characteristics of emphasizing the ripe fruit notes in the wine, with plenty of structure and balance. Lately, I have been exploring New Zealand Savignon Blancs and this was a nice one.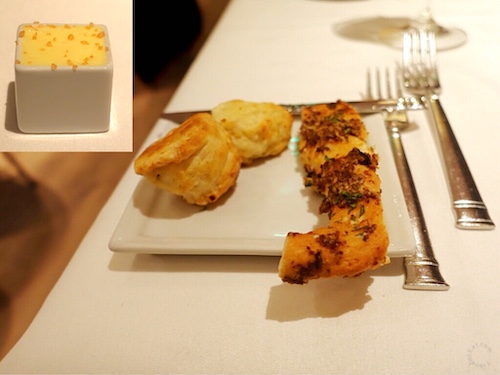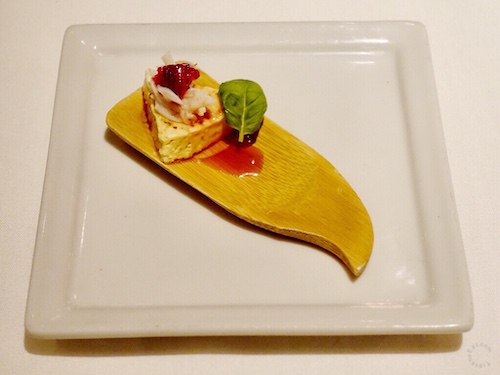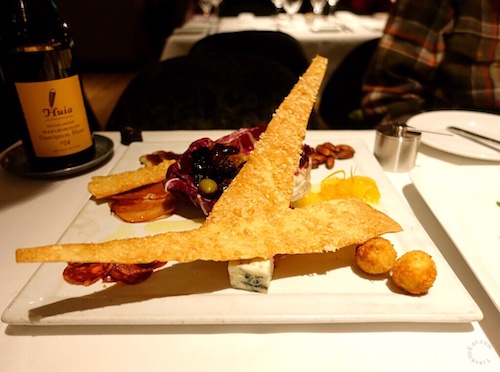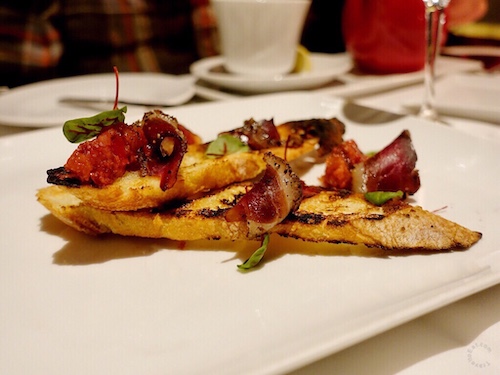 They brought a selection of warm bread accompanied by what I think was butter mixed with orange zest. We began with a lovely and delicious crab amuse bouche, I think on tofu. For our starters, we had the "Rioja picnic" with artisan meats, warm pine nut crusted goat cheese, gorgonzola, olives, fennel salad, orange confit and almonds. They also had a special of dry cured duck prociutto, which was a delicious treat. They say it is not that hard to do at home and I think I will try it, recipe below.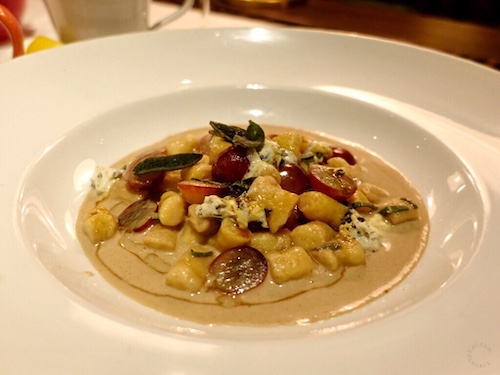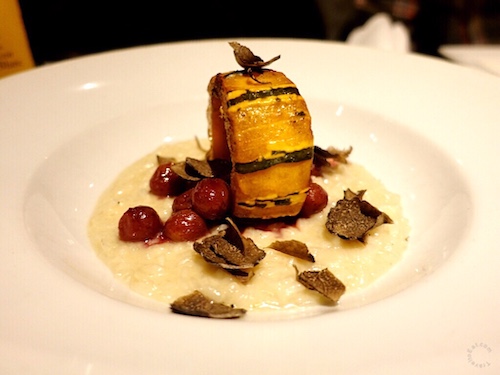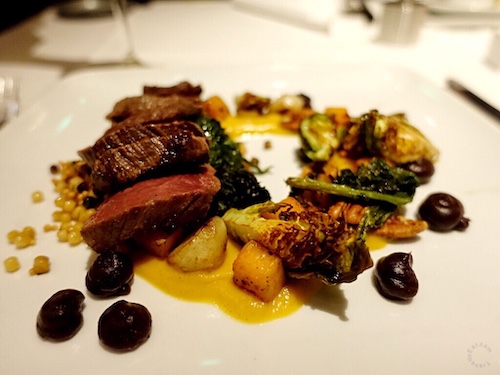 For our mains we had a difficult decision, so many interesting and delicious items on the menu. We settled on the white and black truffle risotto, parmesan gnocchi and New Zealand red deer. The seasoning and consistency of the risotto was perfect, not overpowered by the truffles. You could clearly taste the buttery white truffle with the lovely subtly earthy chocolaty flavor of the black truffles. You just have to love that fragrance of black truffle above a lovely warm risotto. The parmesan gnocchi, accompanied by walnut cream, grapes, St. Agur blue cheese, sage and red verjus gastrique was light, fluffy and delicious. The New Zealand red deer, accompanied by butternut squash, mustard greens, fregola sarda, pickled sultanas, pecans and fig-sage purée was perfectly cooked with that venison flavor I remember growing up in Colorado.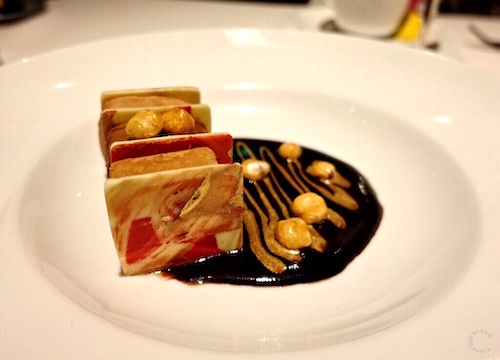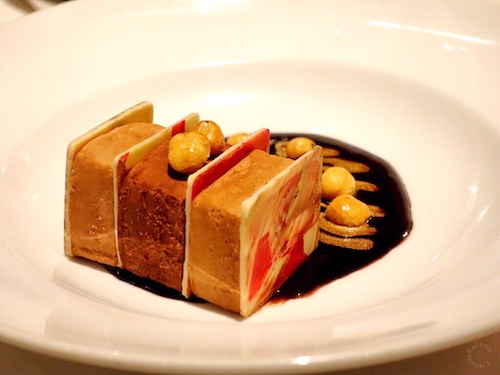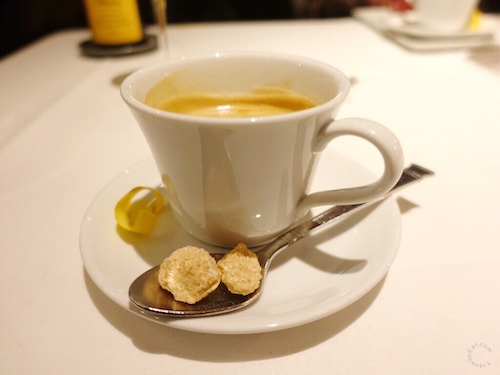 For desert we just could not resist the "variations of chocolate" with dark chocolate mousse, milk chocolate mousse, gianduja mousse (made with hazelnut/chocolate paste), hand painted white chocolate in a pool of chocolate miroir and candied hazelnuts. To say this decadence was delicious is understating the obvious, the plating was amazing, the different shades of chocolate were enticing and the effect was to leave on a higher plane of satisfaction. With a double shot of expresso, thoughtfully provided with a lemon peel twist, my evening was complete.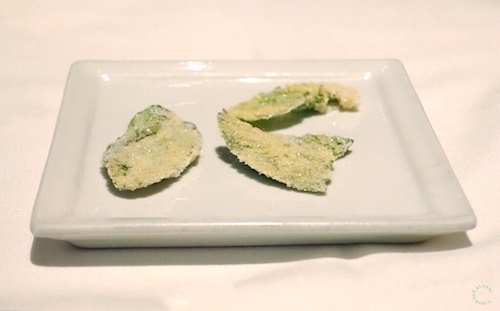 Instead of the traditional mints, they provided these lovely leaves of mint with crystallized sugar at the conclusion of the meal. This is everything a great restaurant should aspire to be; locally sourced ingredients, a friendly, attentive and helpful staff, stellar food accompanied by a deep understanding of preparation and thoughtful touches along the way all add up to make this a restaurant I will not soon forget and neither should you. A visit to Denver makes this restaurant a "must visit" and for the food lovers out there, a compelling reason to visit Denver and the Rioja restaurant. Restaurants like this come around only rarely and you should try it out, it is really a Denver treasure. It probably goes without saying but reservations are mandatory. As always, I invite comments and discussion.
Larimer Square, 1431 Larimer Street, Denver, Colorado (303) 820-2282
References:
Rioja: http://www.riojadenver.com/
Denver Post: http://www.denverpost.com/ci_23621430/dining-review-rioja-restaurant-larimer-square
Zagat: https://www.zagat.com/r/rioja-denver
Thrillist Food & Drink: https://www.thrillist.com/eat/nation/america-s-best-female-chefs
Huia Savignon Blanc: http://huia.net.nz/wines/2013-Sauvignon-Blanc
Huia: http://www.coolvines.com/wines/987452162014/Huia-Sauvignon-Blanc-2014
Duck Procciutto Recipe: http://www.saltedandstyled.com/2012/06/11/step-by-step-making-duck-breast-prosciutto/
Truffles: https://www.gourmetfoodstore.com/types-truffles-15182
Gianduja Mousse: http://www.foodandwine.com/recipes/gianduja-mousse