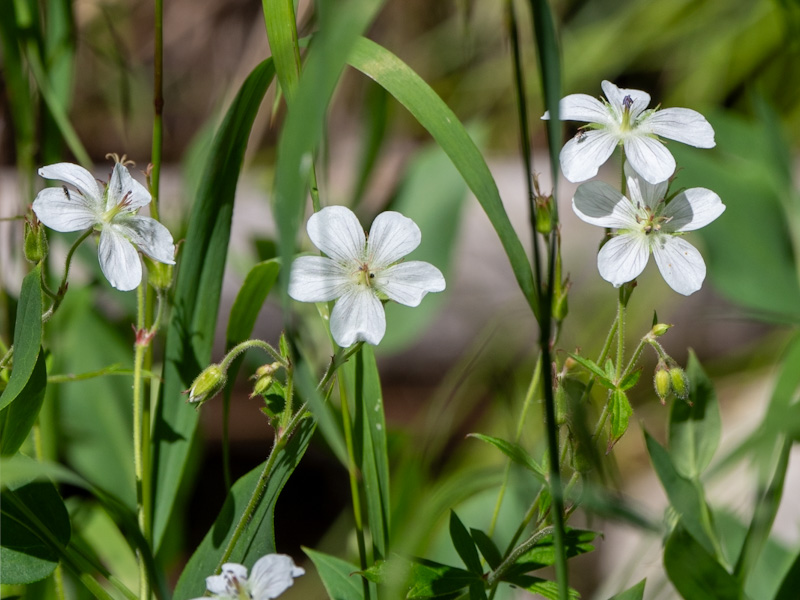 Taxonomy: Geranium (Geraniaceae)
Habit: perennial forb
Size: up to 32"
Flowers: white, pink, purple
Bloom Time: Apr, May, Jun, Jul, Aug, Sep, Oct
Leaves: opposite
Fruit: Shaped like an upraised crane's bill, Schizocarp
Description:
The plant grows from a tough, woody taproot and older plants develop rhizomes. The leaves are up to 15 centimeters wide and are divided into generally five segments, each segment subdivided into small rounded or pointed lobes. The flower has five pointed sepals beneath five rounded petals, each one to two centimeters long. The petals are white to purple with darker purple veining. The fruit has a small body with a straight style up to 2.5 centimeters long
Distribution: It is native to western North America from Alaska to New Mexico
Habitat: Partial shade in woods, from lowlands into the mountains.