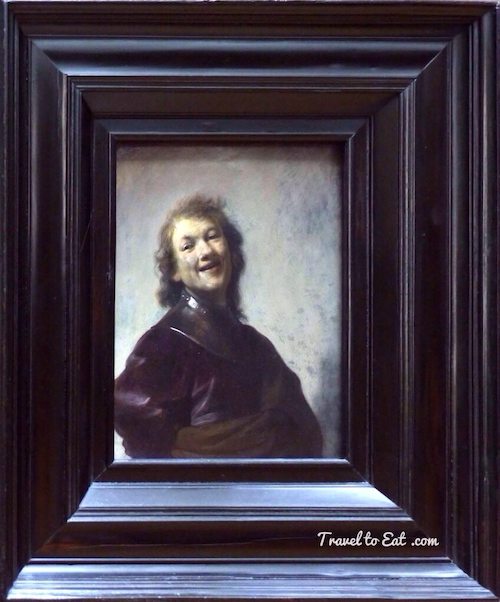 When we were at the Getty Center, I was surprised to see a lovely collection of Rembrandts and particularly this recently famous self portrait done early in his career, painted on copper. A crucial aspect of Rembrandt's development was his intense study of people, objects, and their surroundings "from life," as is obvious in paintings as his early self-portraits and the Saint Paul in Prison of 1627. Even by Dutch standards, Rembrandt's preoccupation with direct observation was exceptional and continued throughout his career. This painting captures the universal emotion of laughter and joi de vivre of life which contrasts so sharply with his later self portraits. Timothy Potts, director of the J. Paul Getty Museum said "The Getty Museum possesses the most significant collection of early Rembrandts in the United States, and if you had asked what addition would best cap it off, the answer would have been a self-portrait, which many regard as his greatest and most sustained achievement. But the chances of finding such a work seemed negligible, until the rediscovery of this painting in 2007. It is unquestionably one of the most remarkable works of art to become available in recent memory."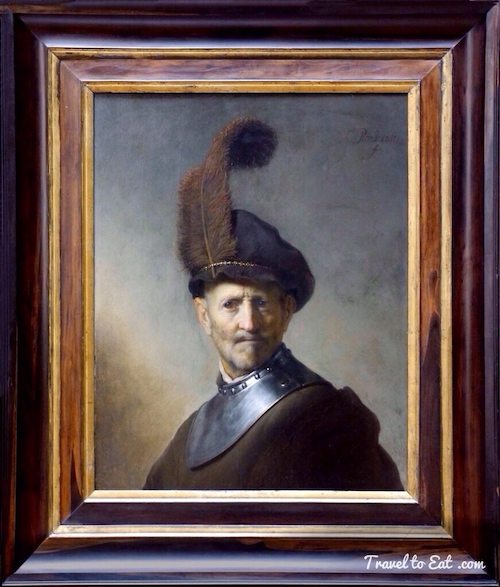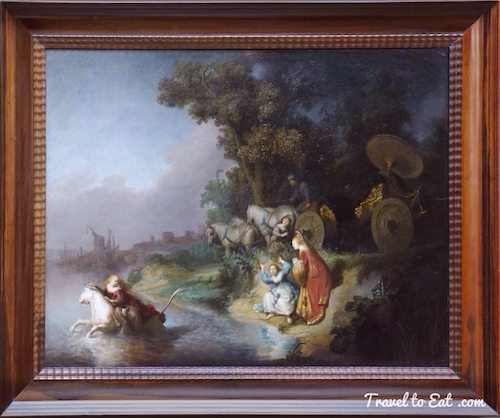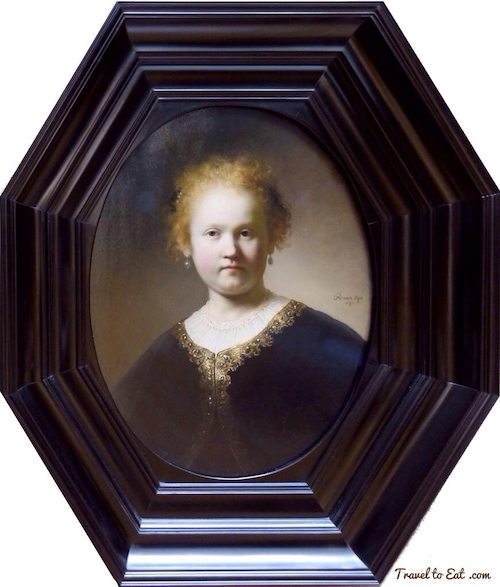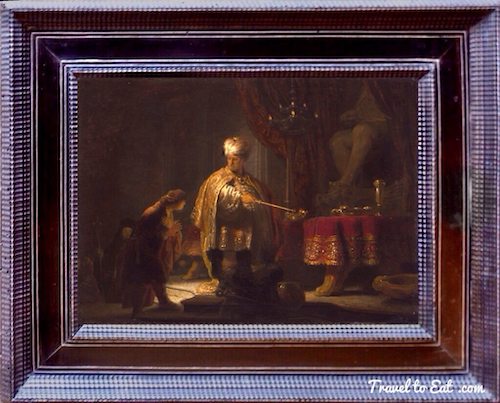 Moving permanently to Amsterdam in late 1631, Rembrandt established his studio in the art dealer Hendrick van Uylenburgh's premises. Their joint business venture capitalized on the growing market for portraits and history paintings by Dutch artists. Rembrandt immediately became the most prominent painter of portraits, introducing greater subtlety, presence and animation to the genre, as well as innovative group portraits. Many students came to the van Uylenburgh "academy" to be trained in Rembrandt's manner of painting, including Jacob Backer, Govaert Flinck and Ferdinand Bol. In 1634 Rembrandt married van Uylenburgh's niece, Saskia van Uylenburgh.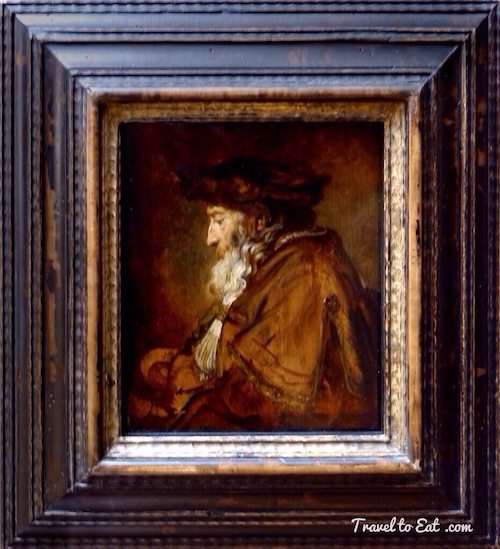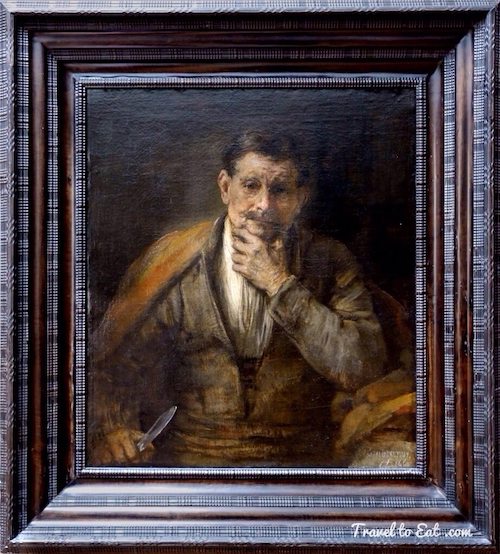 Made just eight years before Rembrandt's death, this painting depicts Saint Bartholomew holding a knife in his right hand, a reference to the fact that he was skinned alive when martyred. One of Rembrandt's neighbors may have posed as the model for the saint. By showing the apostle as a common man, Rembrandt gave the revered holy figure a tangible human quality, suggesting perhaps that holiness is part of daily life, a view in keeping with the religious atmosphere of mid-1600s Amsterdam. This is an extraordinary collection of Rembrandt's, especially for a relatively young institution. The works are unusual for Rembrandt, and the visit is sufficient just to see the Laughing Rembrandt in person. I will be writing about many of the other treasures of this great museum. If you are in Los Angeles, the city of angels, consider a visit to the Getty Center, in the hills above Brentwood, you won't be sorry.
References:
Getty: http://www.getty.edu
Rembrandt Laughing: http://usatoday30.usatoday.com/life/topstories/2008-06-18-1809049857_x.htm
Rembrandt Laughing: http://blogs.artinfo.com/artintheair/2013/10/18/getty-museum-finally-gets-rembrandt-laughing-after-u-k-export-ban-expires/