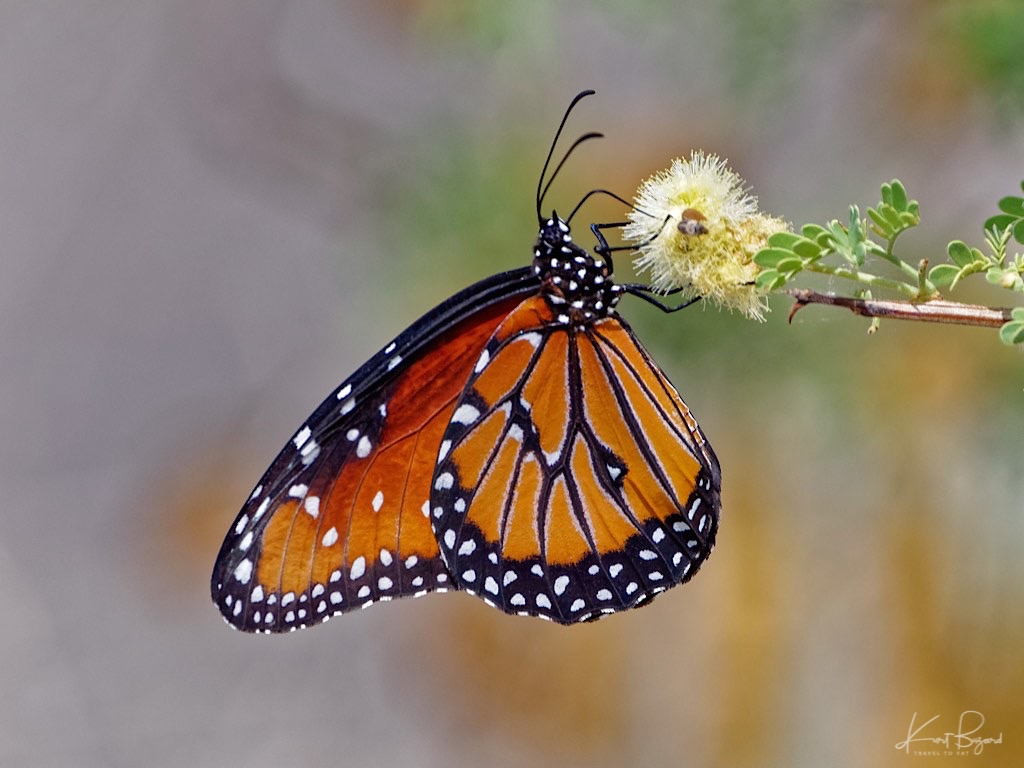 Common Names: Queen Butterfly
Synonyms: Danaus gilippus
Family: Nymphalidae (Brush-footed Butterflies)
Life History: To find females, males patrol all day. Females lay eggs singly on leaves, stems, and flower buds; which the caterpillars eat. Adults roost communally.
Wing Span: 2.8–3.5 inches (7–8.8 cm)
Butterfly Color: orange, white, black
Identification:
The Queen Butterfly (Danaus gilippus) is a North and South American butterfly in the family of Brush-Footed Butterflies (Nymphalidae) with a wingspan of 2.8–3.5 inches (7–8.8 cm). It is orange or brown with black wing borders and small white forewing spots on its dorsal wing surface, and reddish ventral wing surface fairly similar to the dorsal surface. A simple way to identify the Monarch from the similar looking Queen are the interior white spots on the upper/dorsal side of the wing. On the Monarch the spots are enclosed in black while the Queen has white spots surrounded by orange/brown. The Queen belongs to a family (Danaidae) that is common to both New and Old Worlds, specifically found throughout the tropics and into the temperate regions of the Americas, Asia, and Africa. Stray specimens are found in Europe. The Queen is chiefly a tropical species. In the US, it is usually confined to the southern portion of the country.
Distribution: southern portion of US, Common in NV
Seen: NV (Henderson Bird Viewing Preserve)
Habitat: can be found on open land, in meadows, fields, and marshes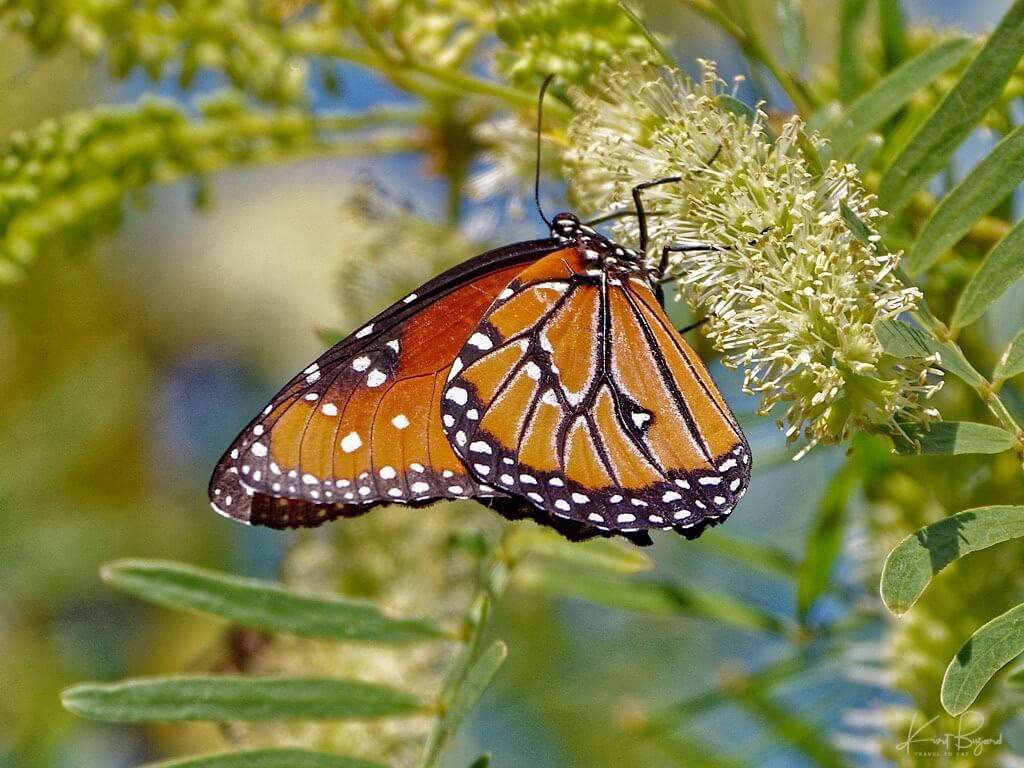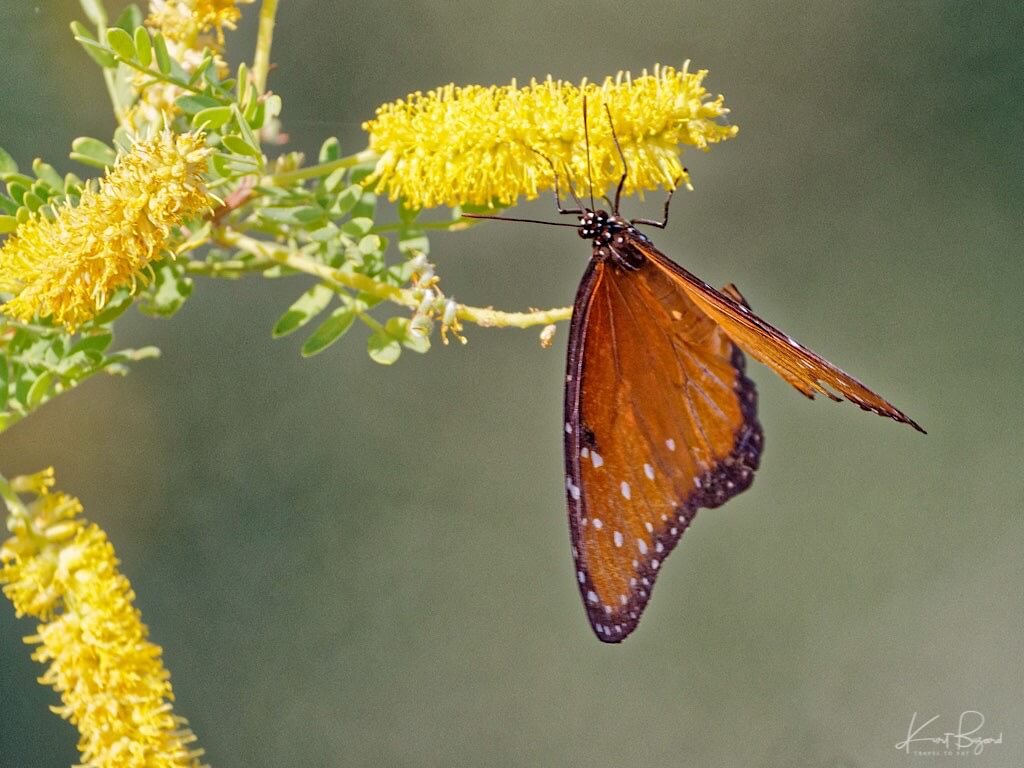 References: