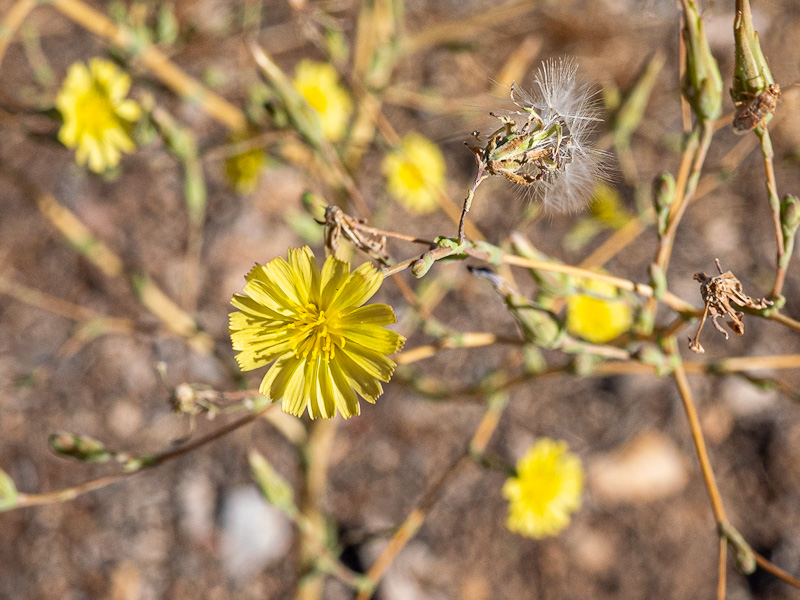 Common Names: Prickly Lettuce, Milk Thistle, Compass Plant, Scarole
Synonyms:
Taxonomy: Sunflower (Asteraceae)
Habit: annual or biennial forb
Size: up to 7'
Flowers: Yellow
Bloom: Jul, Aug, Sept
Leaves: alternate, lobed
Fruit: aschene
Description:
The leaves get progressively smaller as they reach its top. They are oblong or lanceolate, often pinnately lobed and (especially for the lower leaves), waxy grey green. Fine spines are present along the veins and leaf edges. The undersides have whitish veins. They emit latex when cut. The flower heads are 1/2" wide, pale yellow, often tinged purple, with 12–20 ray flowers but no disc flowers. The bracts are also often tinged purple.
Distribution: Lactuca serriola is native to the Mediterranean region and occurs along roadsides, in abandoned fields, and other disturbed areas. It was accidentally introduced into North America in the late 1890s, possibly as a contaminant in seed.