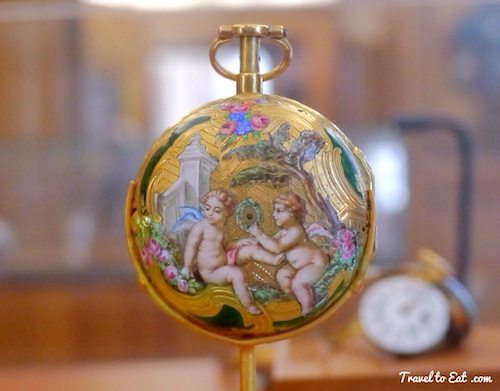 This small collection of enameled portrait miniature watches from the 18th century was just too exquisite to pass up, I hope you enjoy them too. The practice of painting portrait miniatures in enamels developed out of the decorative work of goldsmiths and watchmakers in the French cities of Blois, Châteaudun and Paris. Portrait plaques had been made in the enamelling workshops of Limoges in central France during the 16th century, but in the 1630s, artist Jean Toutin adapted existing techniques to make the subtle colouring and delicate detail of enamel miniatures possible. Small objects like watches or snuffboxes were ideally suited to this technique and many were decorated with portraits and mythological or allegorical scenes. Artists throughout Europe continually refined their approaches to painting enamel portraits. While 17th century enamellers used a very fine stipple to create light and shade in their miniatures, artists in the 18th century began to use larger brushstrokes for a more fluid effect. The watch shown above is by a Mercier from the first part of the 18th century, not Paul Mercier of Baume and Mercier. I cannot find anything about him.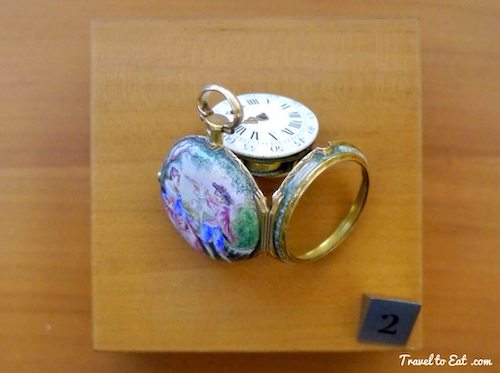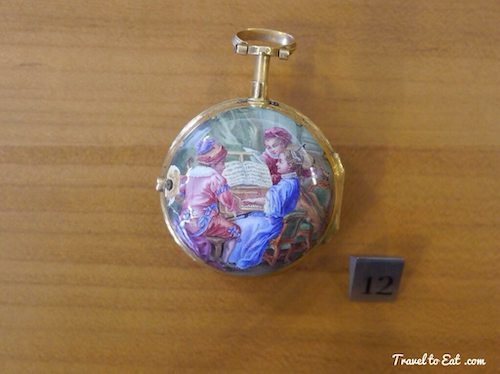 Jean Romilly (1714-1796) was a watchmaker, journalist and encyclopedist. He emigrated to Paris from Geneva as a young man and there qualified as an horlogiste master in 1752. Romilly specialized in producing movements for watches, usually set in fine cases. He perfected a mechanism that allowed his watches to run for eight days without being rewound. He also developed a watch that ran for 378 days without being wound, although it no longer gave accurate time. Romilly produced only a small number of clock movements, probably only at the specific request of members of the nobility such as Madame de Pompadour. Romilly was a good friend of noted philosopher Jean-Jacques Rousseau and contributed several articles on clock and watchmaking to Denis Diderot's Encyclopédie. With his son-in-law, he also founded Paris's first daily newspaper, the Journal de Paris. According to Leigh, it was he who engraved the motto of JJ Rousseau: "Vitam impendere vero" (to devote life to truth). During the Revolution, he does not seem to have been politically active. They still make Romilly watches today.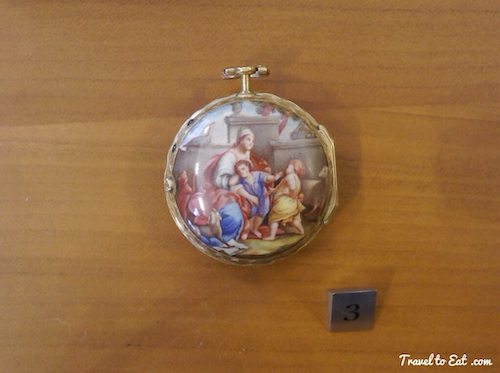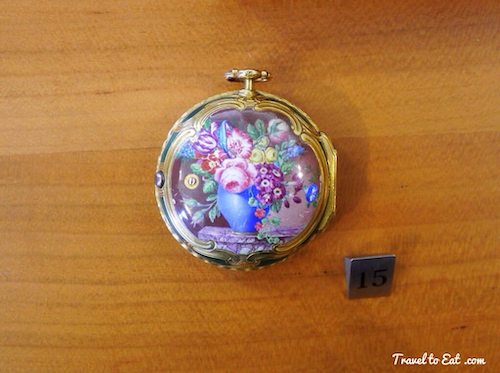 Julien de Roy was born in Tours in 1686, and by the age of 13, had already made his first clock. In 1699, he moved to Paris for further training. He became maitre horloger in 1713 and later juré of his guild. Further appointments followed, including the Directorship of the Société des Arts, but the pinnacle of his achievement was being appointed clockmaker (Horloger Ordinaire du Roi) to King Louis XV in 1739. He carried on his business from premises in the Rue du Harlay until his death in 1759. In 1740 Frenchman Le Roy introduced a screw adjusted sliding plates containing pivot holes, so the escape wheel could be positioned very accurately.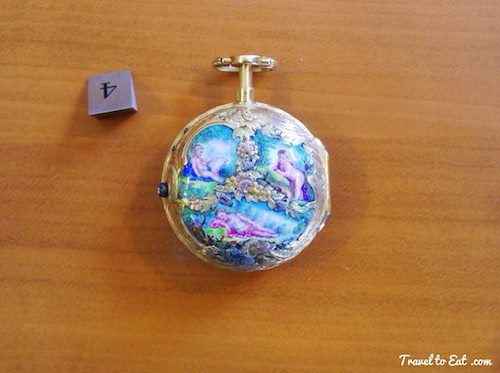 I have looked for information on Preudhomme and could find nothing but a reference to Elie Preudhomme in 1749 from Switzerland.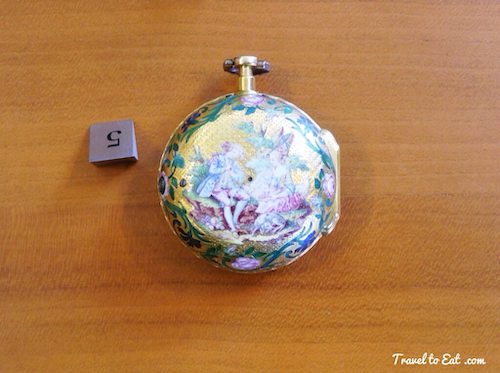 Francois-Pierre Jolly called Gaston Jolly, was received as a master in 1784. Established on Rue des Arcis (1784). Rue Michel le Compte, subsequently renamed Rue Michel le Pelletier. He used cases by Robert Osmond.
Le devin du village ("The Village Soothsayer") is an interméde, a one-act opera by Jean-Jacques Rousseau, who also wrote the libretto. It was first performed before the court at Fontainebleau in 1752 and at the Paris Opéra in 1753. Colin and Colette love one another, yet they suspect each other of being unfaithful, in Colin's case, with the lady of the manor, and in Colette's with a courtier. They each seek the advice and support of the village soothsayer in order to reinforce their love. After a series of deceptions, Colin and Colette reconcile and are happily married. The opera became one of the most popular of its day and the story of Colin and Colette was well known.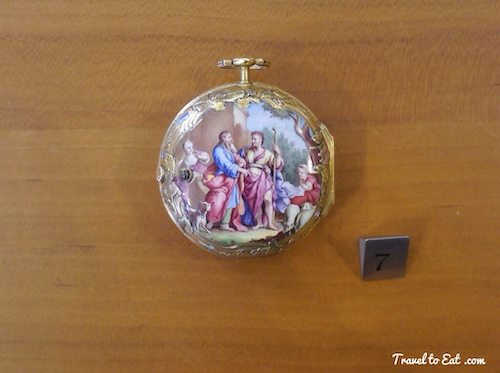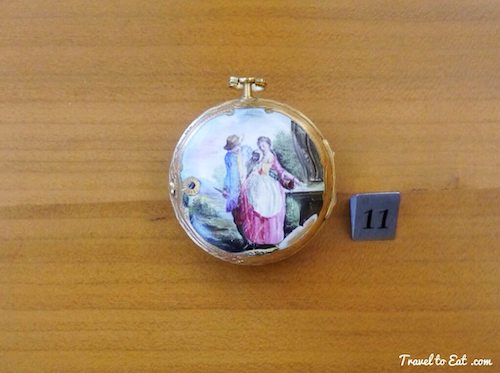 Jean-Baptiste Baillon (de Fontenay) was a very famous and at that time the largest watchmaker in Paris in the 18th century, he became a master watchmaker in 1727, his business was first on the Place Dauphine later in the Rue Dauphine. A private factory was located in Saint-Germain-en-Laye, where different watchmakers worked for him, which was quite exceptional at that time. The factory was under the direction of Jean Jodin (1715-1761) from 1748 to 1757. It was closed in 1765.
Baillon was a watchmaker by the Queen of France Maria Leczinska in1738, "Valet de Chambre de la Reine-Ordinaire Watchmaker" by 1748, "Premier Valet de Chambre de la Reine", and from about 1770 watchmaker at the court of Queen Marie Antoinette, "Premier Valet de Chambre and Valet de Chambre, Watchmaker Ordinaire de la Dauphine" to Marie-Antoinette.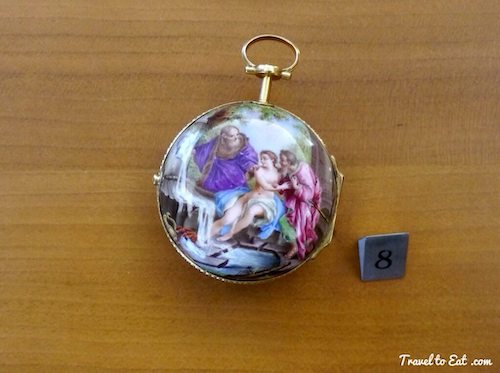 Jean-Antoine Lépine, was a revolutionary, inventive and extremely famous French watch and clockmaker, who contributed crucial inventions for watchmaking still used today. He moved to Paris in 1744 when he was 24 years of age, serving as apprentice to André-Charles Caron (1698–1775), at that time clockmaker to Louis XV. In 1756 he married to Caron's daughter and associated with him, under "Caron et Lépine", between 1756 and 1769. By 1765 he was made Master and appointed Horloger du Roi (Clockmaker to the King) Louis XV. Needless to say that as a clock and watchmaker to Louis XV, Louis XVI and Napoleon Bonaparte, Lépine's creations were well respected and in demand. Essentially, the "Lépine calibre" or "calibre à pont", served to reduce a watch's thickness. To do this, it exchanged the traditional frame with two bottom plates for a single plate onto which the train is fixed with independent bridges. It also removed the fusee and its chain and then began using the cylinder escapement. He also invented the floating mainspring going barrel. Along with Ferdinand Berthoud and Breguet, Lépine is among the most famous French clockmakers.
Jacques Firmin Beauvarlet, a celebrated engraver, was born at Abbeville in 1731. He went to Paris when young, and was instructed in the art by Charles Dupuis and Laurent Cars. The story of Suzanne and the Elders is from the Bible, book of Daniel.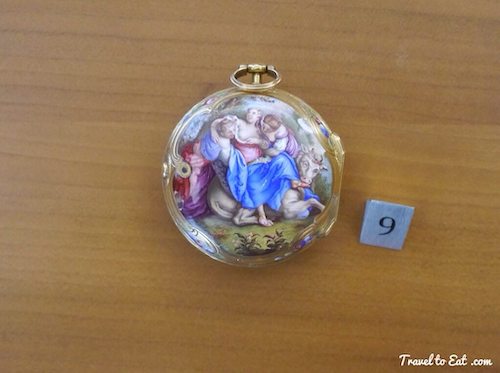 Robert DeLaunay was the younger brother and pupil of Nicholas DeLaunay (1739-1792), one of the leading engravers of the French School of the eighteenth century. Initially Robert followed his brother into the graceful engraved art of the "estampe gallant" but changing political and social times (most notably the French Revolution) led him to other genres of engraving such as historical prints and portraits. Robert DeLaunay was a constant exhibitor at the Paris Salon from 1791 to 1812. He also received the appointment of "Engraver to the Galleries of the Pallais Royale".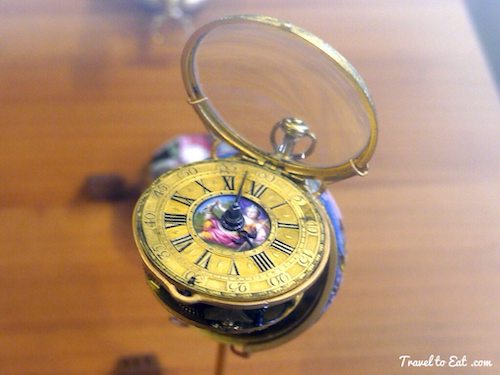 Pierre 11 Huaud was the first of three brothers to leave Geneva and work for the Elector of Brandenburg in Berlin. His first visit took place in 1685 but he returned to Geneva in the following year. Three years later, he returned to Berlin and in 1691 was appointed court enamel-painter to the new Elector, who was later to become the first King of Prussia. Pierre 11 Huaud died in his service, shortly before 1698, when the records in Geneva make it clear that he was no longer alive. The father, Pierre 1 Huaud, had been born in France, at Chatellerault, in 1612 and only moved to Geneva in 1630 when he was apprenticed to a goldsmith. Because only part of one of his signed works is thought to have survived, the hand of Pierre I Huaud cannot be identified with certainty. It follows, therefore, that Pierre 1 Huaud was a talented enameller, whose style and technique were probably reflected in the works of his three sons and of Jean Andre. Pierre I Huaud died in 1680. Although all of these are valuable watches, this is an extremely rare and valuable watch.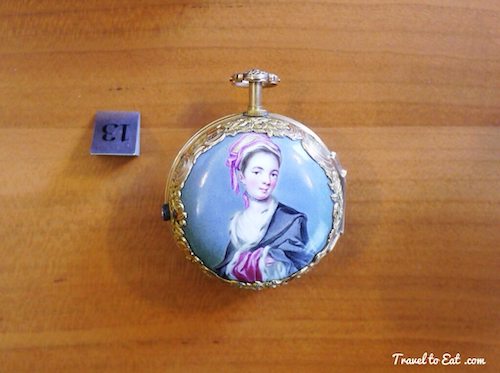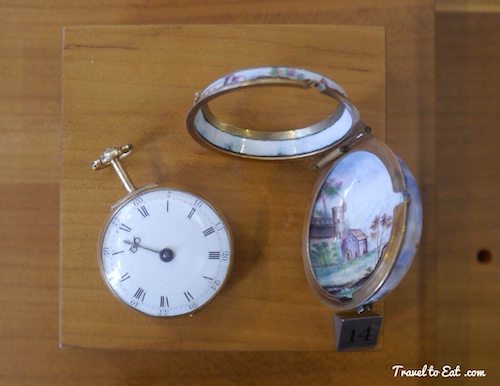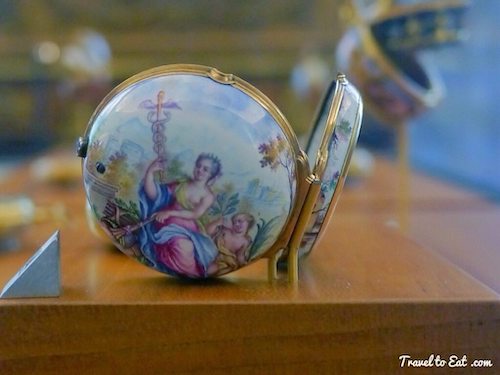 John Ellicott (London, 1706–1772), was an eminent English clock and watchmaker of the 18th century. John Ellicott conducted business first from Austin Friars Street EC2 and later from Swithin's Alley, Royal Exchange, and in 1738 was elected Fellow of the Royal Society. He showed a keen interest in scientific matters and maintained an observatory at his home in Hackney. He was best known for his work on temperature compensated pendulums and his use of the cylinder escapement. His quality workmanship led to an appointment as Clockmaker to George III.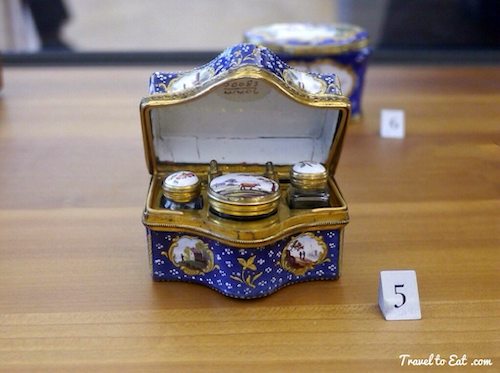 Well, I hoped you enjoyed this little collection of masterpieces, if you like watches and especially enamels, you will love this permanent exhibition at the Petit Palais. They also have a second cabinet of items like the writing set above.
References:
Rousseau the Reluctant Clockmaker: http://www.arts-et-metiers.net/musee.php?P=157&id=10756&lang=ang&flash=f
History of Watches: http://marklaforest.com/watchcollectors/index.php?action=info&id=8
Julien Le Roy: http://www.getty.edu/art/gettyguide/artMakerDetails?maker=556
Jean Romilly: http://www.getty.edu/art/gettyguide/artMakerDetails?maker=256
Romilly Watches: http://www.jeanromilly.com/romilly/index.aspx
Jean-Antoine Lépine: http://www.hautehorlogerie.org/en/history/watchmakers/XVIII/jean-antoine-lepine-23/
Jean-Antoine Lépine: http://en.wikipedia.org/wiki/Jean-Antoine_Lépine
Masterpieces of Chronology: http://www.amazon.com/Timepieces-Masterpieces-Chronometry-David-Christianson/dp/1552976548