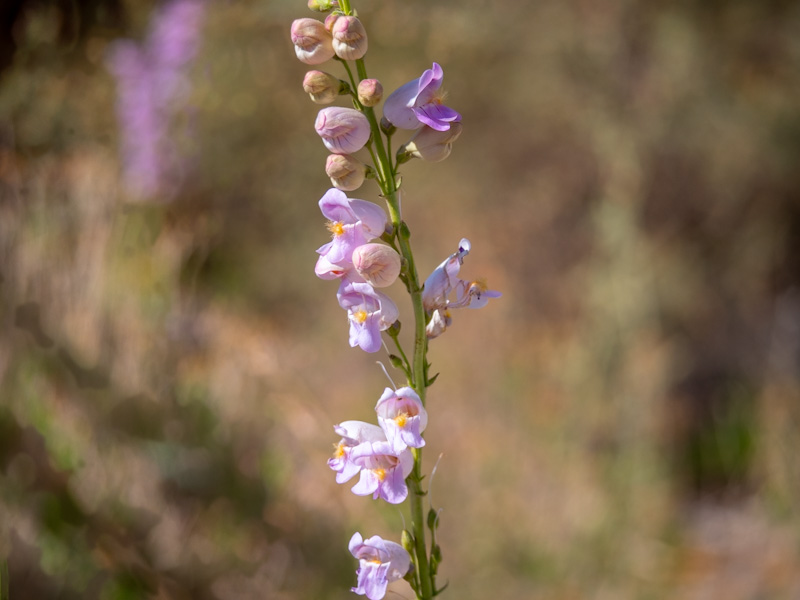 Common Names: Palmer's Penstemon, Palmer's Beardtongue, Scented Penstemon, Scented Beardtongue
Synonyms: Penstemon palmeri
Varieties: palmeri, macranthus, eglandulosus
Family: Scrophulariaceae (Figwort)
Habit: Perennial Forb, Herb
Size: up to 5 feet
Flowers: purple, white, pink
Bloom: May, Jun, Jul, Aug
Leaves: opposite
Fruit: many seeded capsule
Description:
The leaves are generally oppositely arranged and have toothed margins. The inflorescence is a panicle or raceme with small bracts. The flower has a five-lobed calyx of sepals and a cylindrical corolla which may have an expanded throat. The staminode is partially hairy. The showy, rounded flower has large pink to violet to blue-purple petals and is fragrant, which distinguishes it from other, similar-looking penstemon.
Distribution: AZ, CA, ID, NM, NV, UT
Seen: NV (Corn Creek)
Habitat: washes, rocky areas   3500 to 6500 feet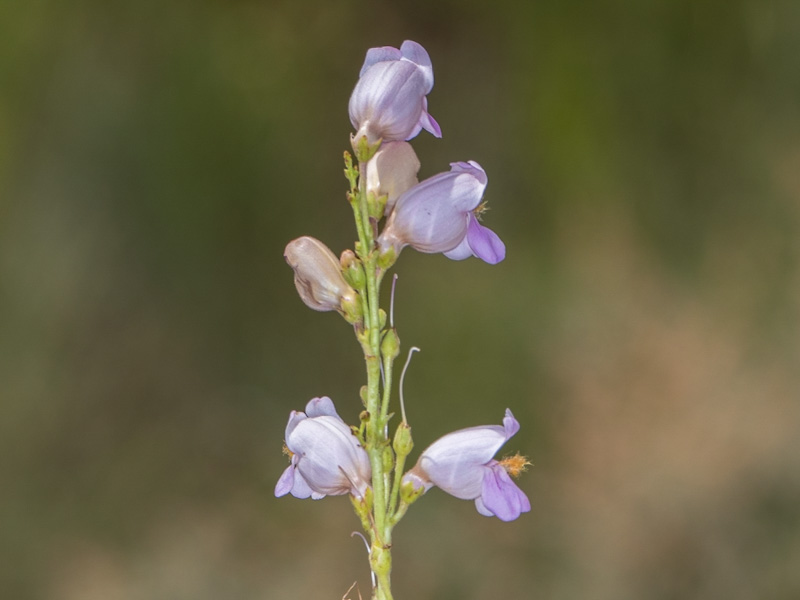 References: