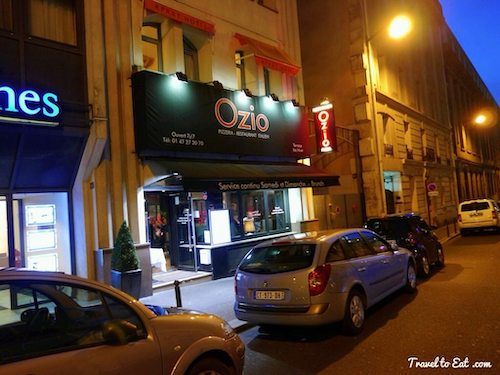 We were looking for an Italian restaurant near the Trocadero and came across Ozio. We have now eaten dinner there and had to go back again for lunch because we loved the food. The restaurant interior could be in San Francisco or NYC, staff was friendly and helpful in English, the food was great, and the price was very reasonable. The pizza is similar to that found in Naples and there are many varieties. We had the Margherita pizza, spaghetti Bolognese, and gnocchi for dinner with a large group and a few days later tried the Bufala pizza and beef carpaccio with lemon and arugula for lunch with just the two of us. Both meals were delicious and we plan to make this our go-to Italian restaurant.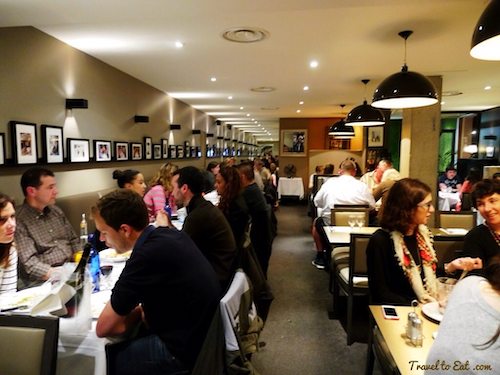 The interior is large and very nicely appointed. They also have a covered outdoor terrace. It is unusual to find a real restaurant in Paris, most are a combination restaurant and café.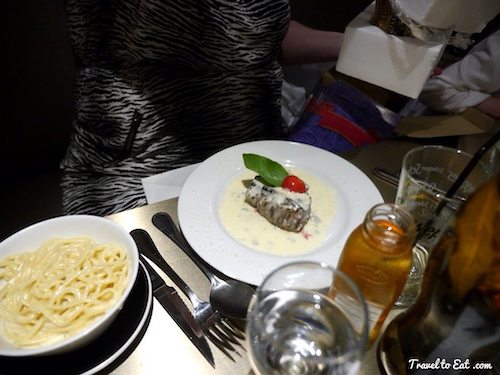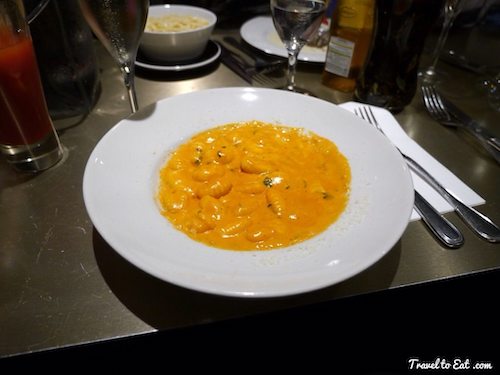 On our first visit, we were a group of six and we had a Margherita Pizza for an appetizer (made with real buffalo mozzarella) and a mix of spaghetti bolognese and the above plats. My Gnocchi Sorrentina was soft and lovely and the filet of beef was cooked perfectly. The pizza really did taste just like Naples.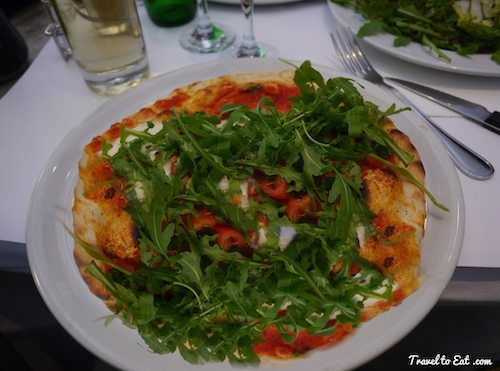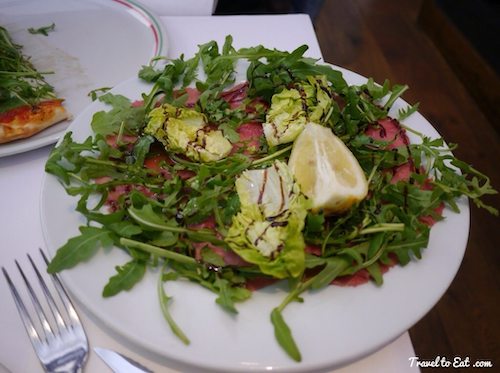 We went back for lunch and had the Margherita Pizza (unfortunately not the one with real buffalo mozzarella, be careful with ordering) which was actually also delicious and the beef carpaccio served with fresh lemon which was something I had not tried before but was also delicious. This place is slammed at night but for lunch not as busy. The service is prompt, the location great and the food is authentic Italian, better than we have eaten anywhere but Italy. If you are in the mood for real Italian food in Paris, go to the Trocadéro, go up Boulevard Raymond Poincaré for two blocks and Ozio is on the left on Rue Saint-Didier.
References:
Ozio Web: http://ozioparis.com/
TripAdvisor: http://www.tripadvisor.com/Restaurant_Review-g187147-d801578-Reviews-Ozio-Paris_Ile_de_France.html