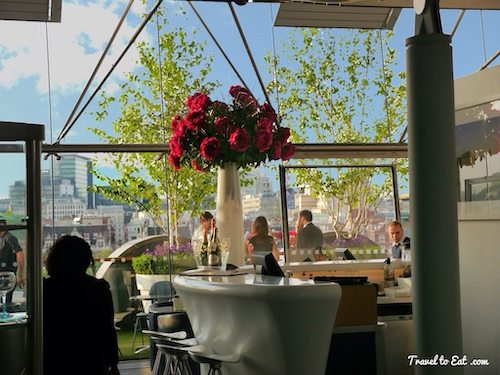 We were in London to go to see the Wallace collection and decided to go to dinner at Oxo Tower. The building was originally constructed as a power station for the Post Office, built towards the end of the 19th century. It was subsequently acquired by the Liebig Extract of Meat Company, manufacturers of Oxo beef stock cubes, for conversion into a cold store. Coin Street Community Builders (CSCB) is a social enterprise and development trust which seeks to make London's South Bank a better place in which to live, to work and to visit. Since 1984 CSCB has transformed a largely derelict 13 acre site into a thriving mixed use neighborhood. They did the renovation for Oxo Tower with Liftschutz Davidson to include housing, a restaurant, shops and exhibition space. This is the restaurant that the scene was shot in "Salmon Fishing in the Yemen". The biggest differences between the brasserie at the western end and the restaurant at the other (separated by a chic, sleek cocktail bar) are in noise levels, seat-softness and spaciousness.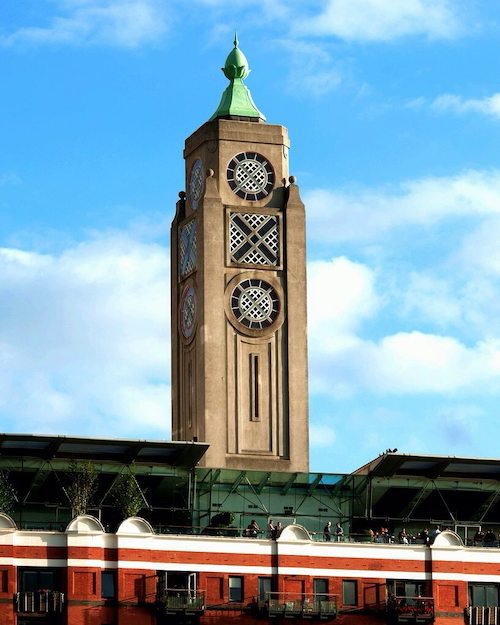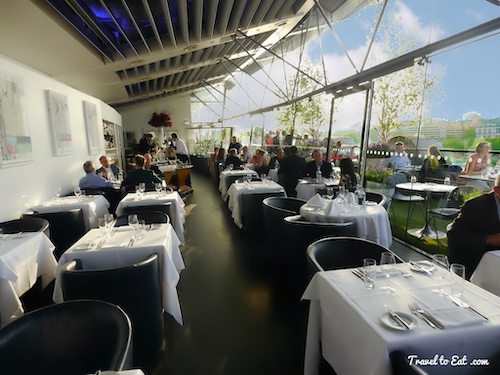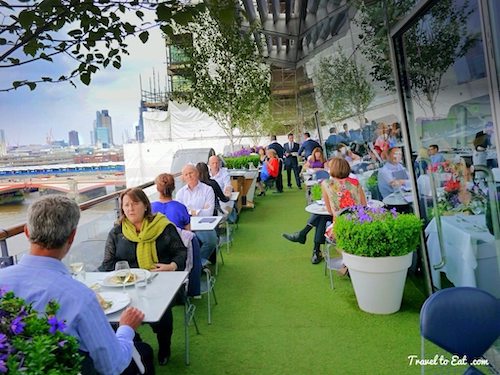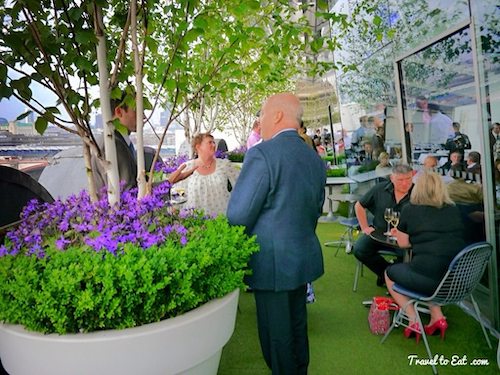 The interior is very modern but what really makes this restaurant is the terrace. One section is for having drinks and the other part for drinking.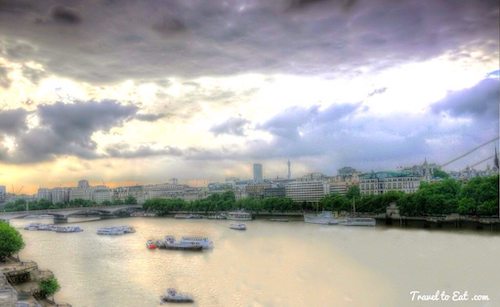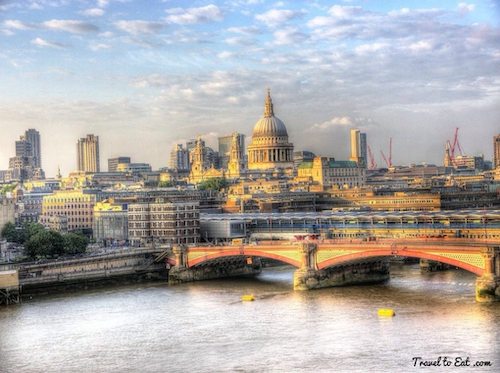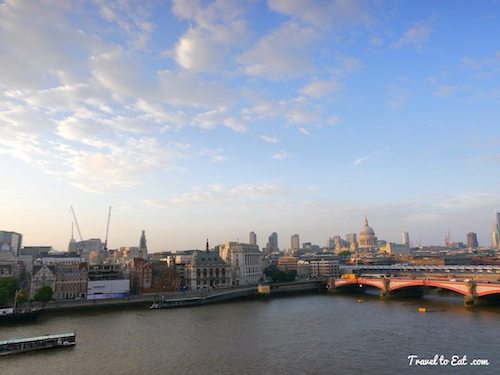 It has great views of the Thames, Saint Paul's and London. Get there early to get a riverside table.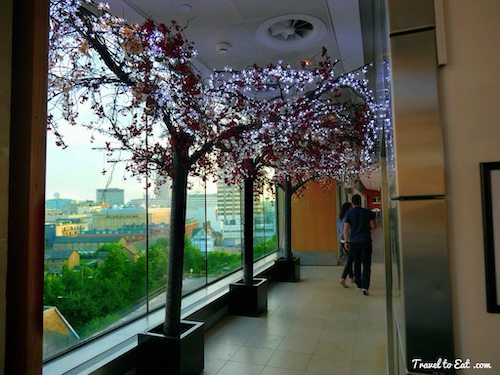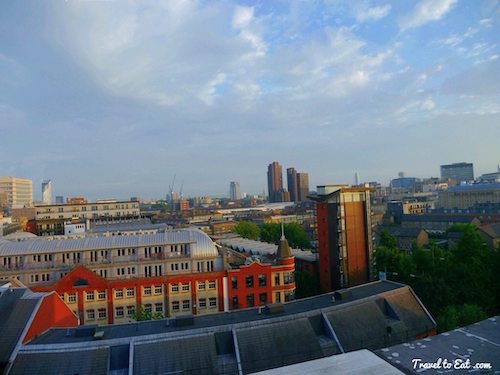 Of course the view is 360 degrees from the elevator side.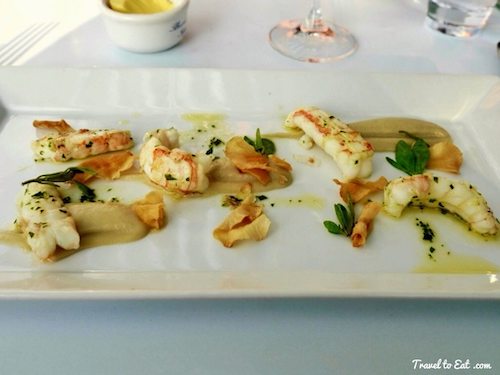 We began with the "Scottish Langostine, Pernod and Parsley Butter, Jerusalem Artichoke and Ginger Purée with Sea Purslane". Sea Purslane can be found on salt marshes throughout the year and nice leaves can be picked at any time. I prefer the smaller leaves and treat them as I would with capers, sparingly when a salty back note is required. Here they were fried. The dish was very good, a nice change of pace from our standard French fare.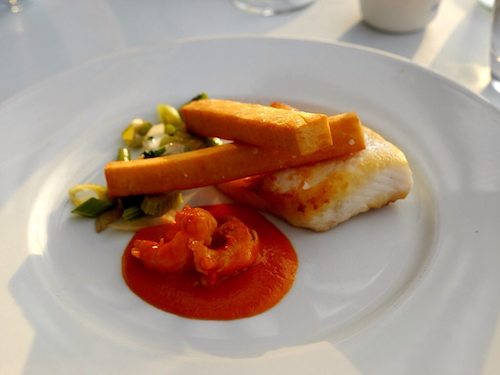 Lisa had the "Halibut, Red Pepper Butter with Langoustines and Panis Chips", Panisses are made from chickpea flour and shaped into bars. Once firm, their texture is similar to cooled polenta, and they're cut into elongated bars and fried in very hot olive oil until crisp on the outside. These are great as snacks with drinks and the whole dish was imaginatively plated and very good.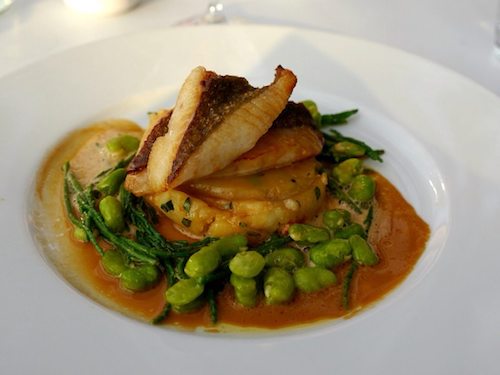 I had the "Pan Fried John Dory Filet, Lobster and Tarragon Mash, Samphire and Broad Beans". Samphire was named for the patron saint of fishermen because all of the original plants with its name grow in rocky salt-sprayed regions along the sea coast of northern Europe or in its coastal marsh areas. It is sometimes called sea asparagus or sea pickle. Samphires of all kinds have long been eaten in England. The leaves were gathered early in the year and pickled or eaten in salads with oil and vinegar. It is mentioned by Shakespeare in King Lear:
"Half-way down Hangs one that gathers samphire; dreadful trade! (Act IV, Scene VI). This refers to the dangers involved in collecting rock samphire on sea cliffs".
My dish was also delicious, finely plated and I had real regret when I finished the last bite. Unfortunately we are on a new diet so no dessert.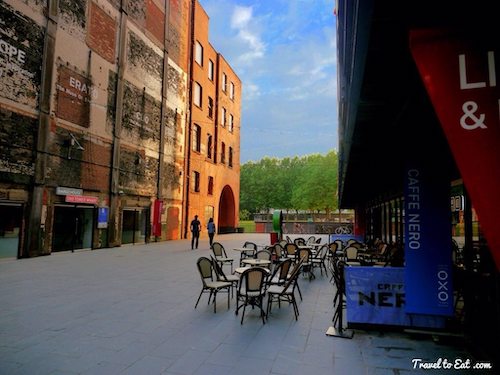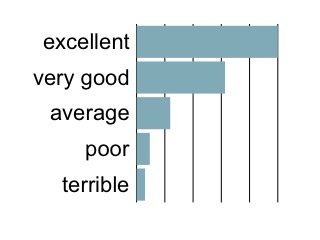 As we were leaving both of us commented on how much better the food has gotten in London. We had rather poor memories of our meals in London from last year at the 2012 Olympics. This year, we had a much better hotel, and thankfully the concierge sent us here. Obviously the big draw here is the view, but the food was comparable to the best we have had anywhere. One of the biggest complaints on TripAdvisor was the wait between ordering and when the food arrived. I would point out two things on that score, first any European restaurant gives you time to relax and prepare for dinner. The American pace is just not practical or desired for fine food dining. As an aside, I could think of worse places to spend time with drinks than the Oxo Tower. Secondly, the food is great, perfectly plated and delicious. While this restaurant does not have a Michelin star, it might as well have well have one, it is one of the most popular places in London. The waiters are friendly, hard working and we have waited longer than the 20-30 minutes at Michelin restaurants. TripAdvisor has given this restaurant a Certificate of Excellence for 2013 and we whole-heartedly agree. If you come to London make reservations and eat at the Oxo Tower, great view and great food.
References:
Harvey Nichols: http://www.harveynichols.com/oxo-tower-london
Coin Street: http://www.coinstreet.org/
TripAdvisor: http://www.tripadvisor.com/Restaurant_Review-g186338-d680501-Reviews-Oxo_Tower_Restaurant_Bar_Brasserie-London_England.html
Panisses: http://www.davidlebovitz.com/2008/07/panisses-1/