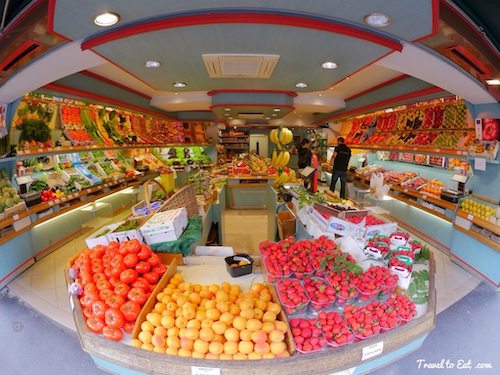 I just got a new fisheye lens for the camera, so I decided to take a few shots of the interior of some of the shops in our little "village". The picture above is one of the three local produce shops, Les Primeurs.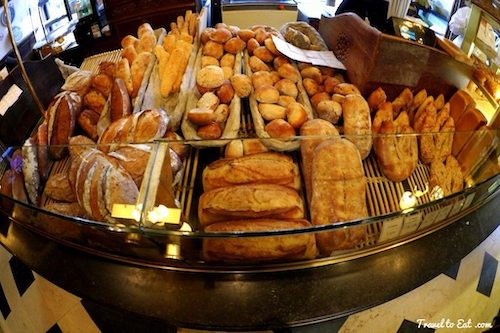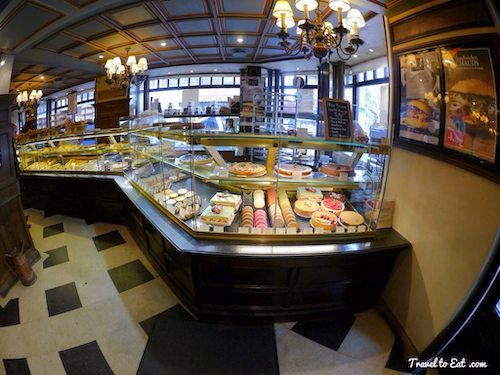 Paul is a chain bread bakery outlet in Paris. Almost every block in France has a store and the bread is good although not quite as good as our local bakery. Paul was established in 1889 by Charlemagne Mayotin Northern France. My favorite from this shop is the olive bread.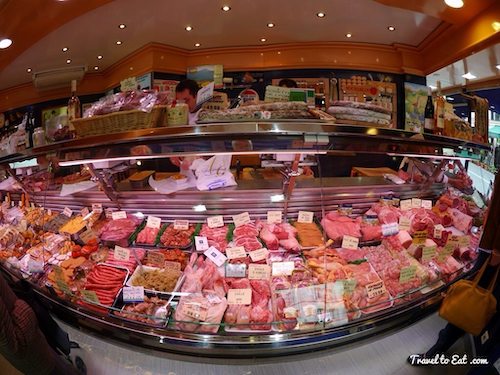 The local butcher André Gauthereau, Boucherie de la Tour, has the latest fine meats available, including my favorite lamb, Gigot d'agneau de lait des Pyrénées and Agneau AOC Pays d'Oc.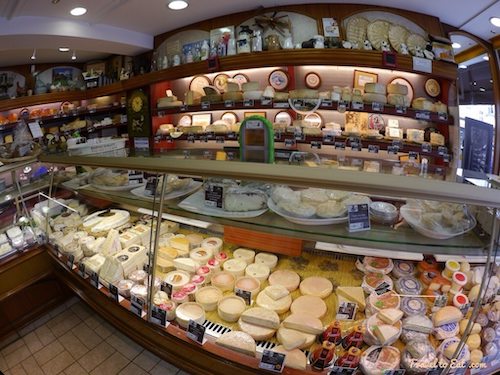 The cheese shop, Aux Bons Fromages, at the corner of the Rue de la Tour and the Rue de la Pompe is a family business. Colette and Claude, mother and son, select the best cheese from all over France. Forty six years ago, Maret Colette and her husband opened their dairy-cheese shop, Aux Bon. Claude Maret took over the family business in 1986. They have an impressive array of cow and goat cheese including my favorite, Morbier cheese with a layer of ash through the middle. The aroma of Morbier is strong, but the flavor is rich and creamy, with a slightly bitter aftertaste.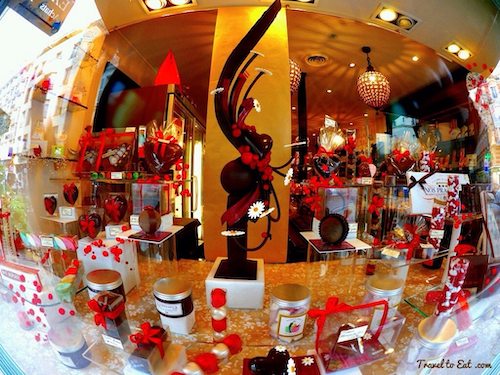 Our local chocolate shop, La Mère de la Famile is also a chain, the oldest chocolate factory in Paris, established in 1761. The shop in the Rue du Faubourg in Montmartre, a historical monument, has retained its original decor featuring etched glass with gold leaf. Inside, chocolates are lined up on wooden carts. Even the old weathered wood counters and cash have remained intact.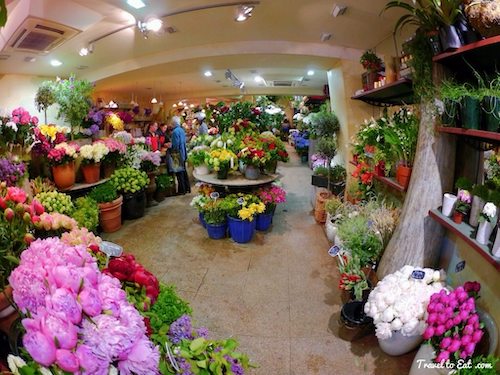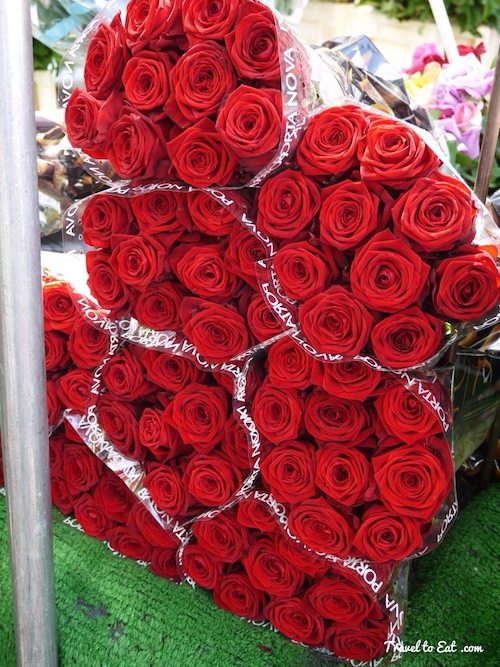 The flower shop is of course beautiful and even smells great. What more can you say? I love the roes and I buy a new bunch every week.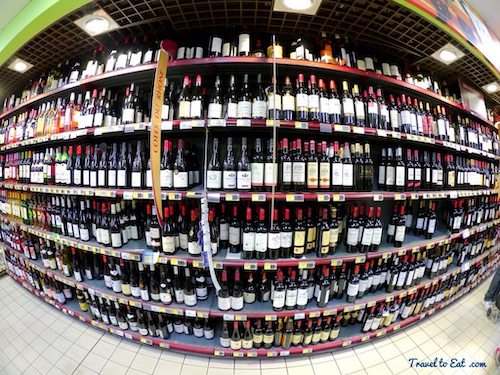 At the local supermarket, Casino, they have a huge selection of wine at surprisingly affordable prices. For instance, a superior Bordeaux is only about 10€.
References:
La Mère de la Famile: http://m.lameredefamille.com/
Paul: http://www.paul.fr/
André Gauthereau: http://www.boucherie-gauthereau.com/