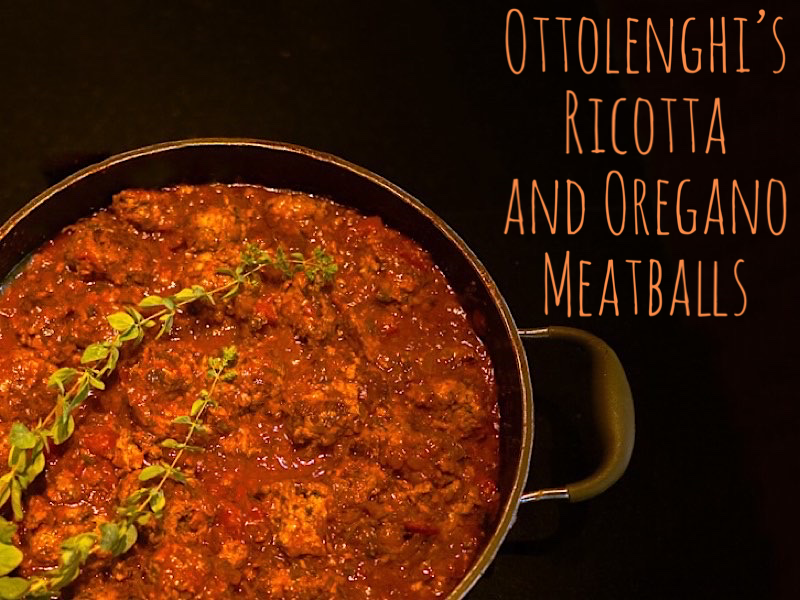 I was browsing recipes the other day, and came across this delicious, looking meatball recipe from Bibby's Kitchen. The Bibby's Kitchen food blog celebrates vibrantly colourful food with a strong Middle Eastern influence. On the blog you'll find recipes that are inclusive of all food cultures, wholesome vegetarian and vegan recipes, contemporary South African favourites and the much loved, Cake Friday. Dianne Bibby is a professional recipe developer, food stylist, content creator and food writer from Johannesburg, South Africa. Yotam Assaf Ottolenghi is an Israeli-born British chef, restaurateur, and food writer. He is the co-owner of seven delis and restaurants in London and the author of several bestselling cookery books, including Ottolenghi: The Cookbook (2008), Plenty (2010), Jerusalem (2012) and Simple (2018). Long story short, I decided to make this recipe and I am so glad that I did. It is delicious and taught me some new tricks for meatballs.

Ingredients: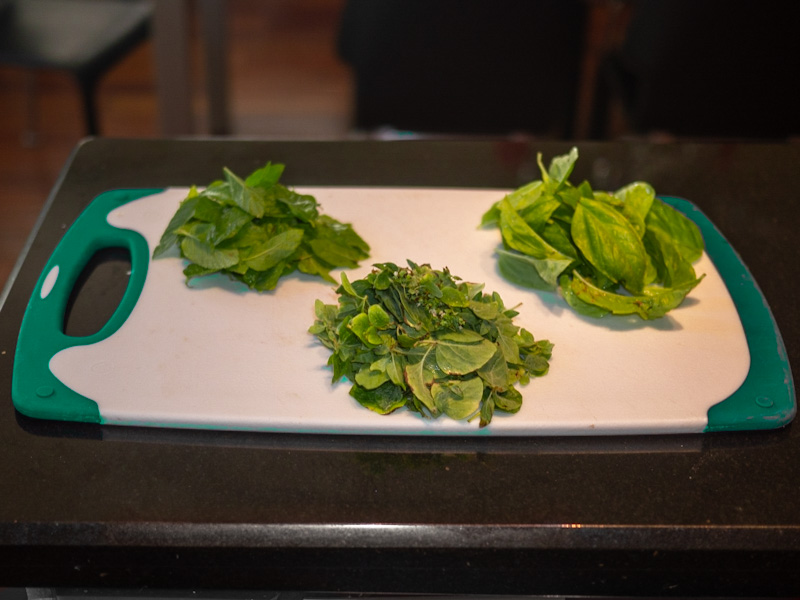 2 tablespoons (30ml) olive oil
2 white or yellow onions, finely diced
several garlic cloves, minced
one bunch of flat leaf parsley, roughly chopped
oregano, leaves roughly chopped
basil, leaves roughly chopped
mint, leaves roughly chopped
2 tablespoons (30ml) tomato paste
1/3 cup (80ml) red wine
1 can 15 oz (400g) crushed tomatoes
2 1/2 cups (600ml) chicken stock
1 lb (500g) free-range beef (lean) or ground lamb
100g fresh toasted brown breadcrumbs (about 2 thick slices)
8 oz (250g) ricotta
60g parmesan, grated
1 egg plus 1 yolk, lightly whisked together
salt and freshly ground black pepper
Instructions:
Heat 1 tablespoon oil in a pan and sauté the onion until softened, about 8–10 minutes. Remove half the onion and set aside for the meatballs.
Add the half the garlic, half the basil, half the oregano and half the mint to the onions in the pan and cook for another minute or two, then add the tomato paste and stir through. Pour in the wine and reduce by half.
Add the crushed tomatoes and half the stock. Season lightly with salt and pepper, cover partially and simmer for 10–15 minutes.
For the meatballs, combine the beef, breadcrumbs, ricotta, parmesan and reserved onions in a mixing bowl. Season with 3/4 teaspoon salt and black pepper. Add the egg mixture, reserve basil, reserved oregano, reserved mint and parsley and mix together by hand. Shape into evenly sized balls. You'll get about 18 per batch.
Heat the remaining oil in a non-stick pan. Brown the meatballs on both sides, turning gently with a spoon. Place the meatballs in the tomato sauce, add the remaining stock, cover and simmer until the sauce is thickened and the meat, cooked through, about 25–30 minutes.
For the crispy oregano: Heat 20ml olive oil in a pan and fry 3–4 sprigs oregano until crisp. Scatter the oregano over the meatballs and drizzle the pan oils over, too.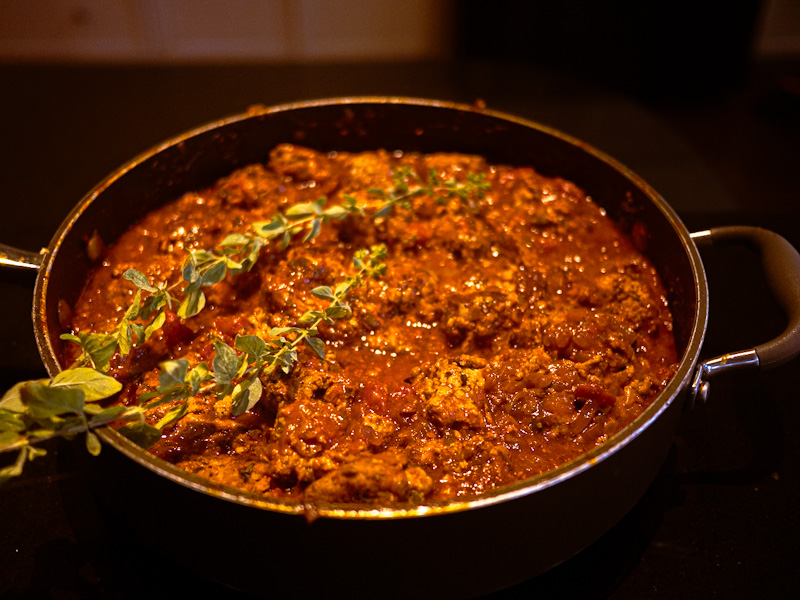 As I said above, these meatballs turned out beautifully, really soft and delicious. I made a few changes to the recipe that I got from Dianne Bibby. First, since I had them, I used basil, mint and oregano from my garden. I try to add mint to everything, since it is taking over my garden, and I love the taste of mint. The mint and basil are really not necessary although the faint taste of mint was delicious. I love garlic, and I added a more to the both the meatballs and the sauce. I suggest you add garlic to your own taste. I exchanged lamb for beef, since I love the taste of lamb, and I had some on hand. I must say, I never thought too add ricotta to meatballs but that and the Parmesan make these meatballs something to remember.
References (click on photo for link):