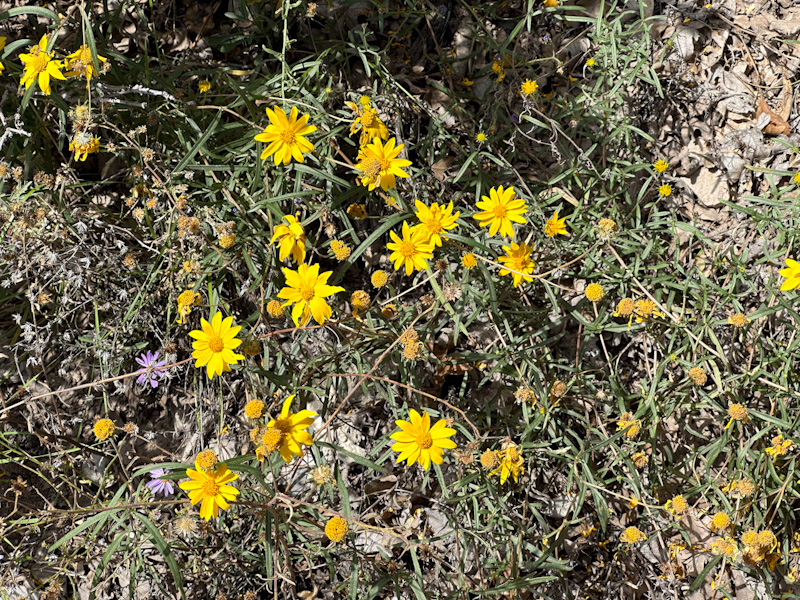 Common Names: Nevada Goldeneye
Synonyms: Heliomeris multiflora var. nevadensis
Taxonomy: Aster (Asteraceae)
Habit: perennial forb, herb
Size: up to 4'
Flowers: Yellow
Bloom: Jul, Aug, Sep, Oct
Leaves: lower opposite, upper alternate
Fruit: cypsela
Description:
Narrow, pointed lanceolate-linear to linear blades; lower stem leaves opposite, upper may be alternate; 1-3" long and less than 1/3" wide; covered with short, stiff, appressed hairs; margins may be slightly toothed. Composite flower head 1-2" across, with 5 to 14 rays and 50+ yellow to orange disk florets in the center; phyllaries underneath narrowly lanceolate and covered with woolly hair.
Distribution: AZ, CA, CO, NM, NV, UT
Seen: NV (Mount Charleston)
Habitat: Plains to subalpine (4500-9000 feet); dry areas on rocky slopes, in valleys and on roadsides.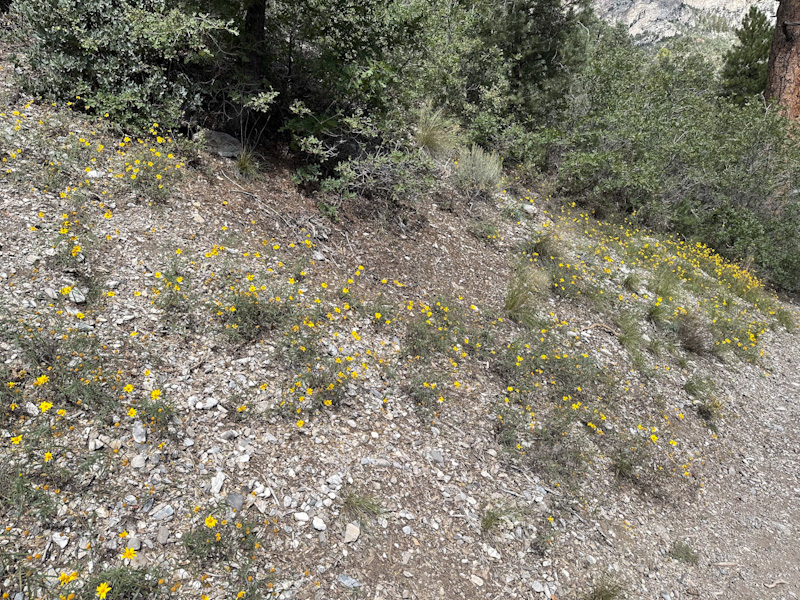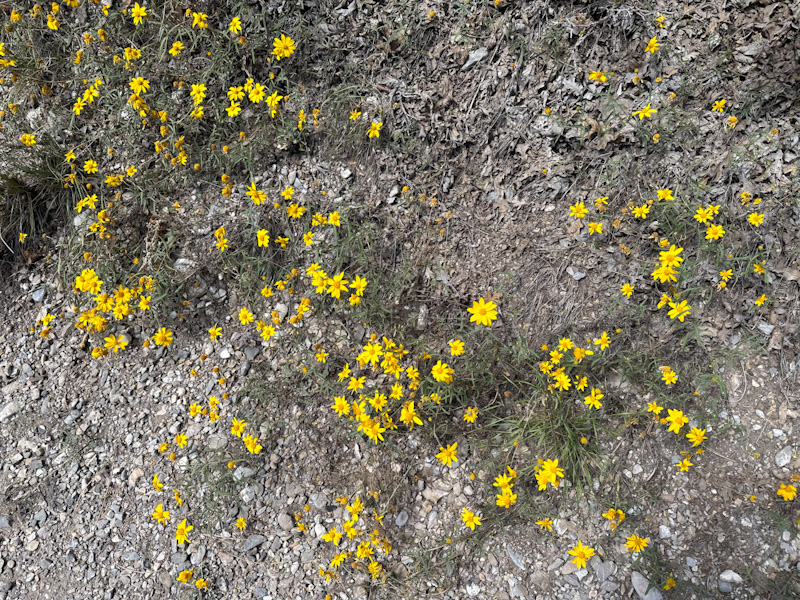 References: