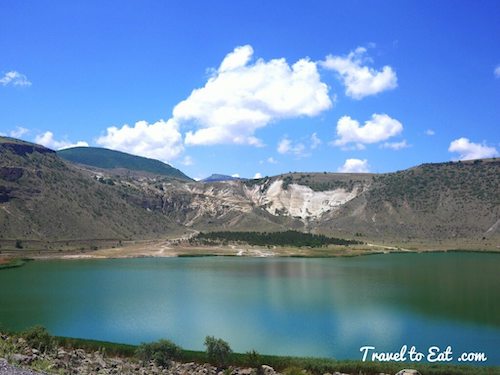 Nar Gölü (Nar Lake or Lake Pomegranate) is a crater lake that was formed when a volcano blew its top some time in the not too distant geological past. The hot sulfurous water, which still bubbles up from somewhere below the surface, is supposed to be good for curing all kinds of skin problems. It is about 36 km southeast of Aksaray in Cappadocia. It is about 12 km northwest of Nazianzos, best known as the seat of fourth-century bishop Gregory of Nazianzos, one of the Cappadocian Fathers. Walking around on the burnt-looking soil of the crater sides you may notice that it has become the home of a wide variety of birds, and it is also possible to come across the shiny jet black obsidian that was prized by Paleolithic and Neolithic people for making tools and weapons that were sharper than surgical steel. Hot water surging out from the south and north shores of the lake is supposed to be useful in treating rheumatism and many people from neigh­bouring villages come here for a cure. The hills around the lake are literally filled with innumerable churches. For those who want to bathe in these healing waters, a new hotel, just down the entrance road, offers a small pool, you can pay for just half an hour's swim in the hot water before continuing on your way.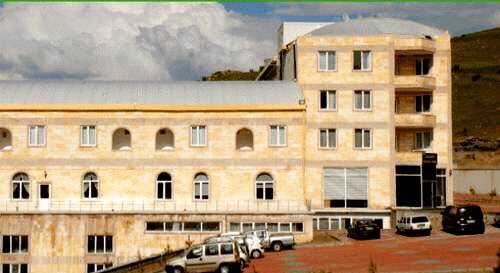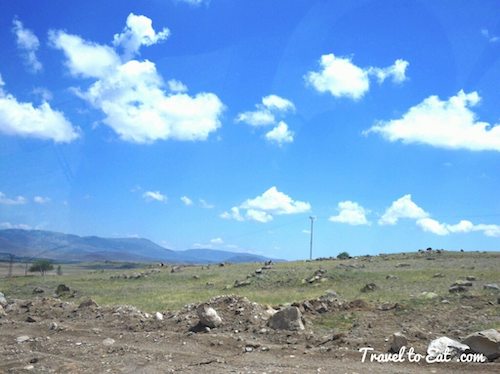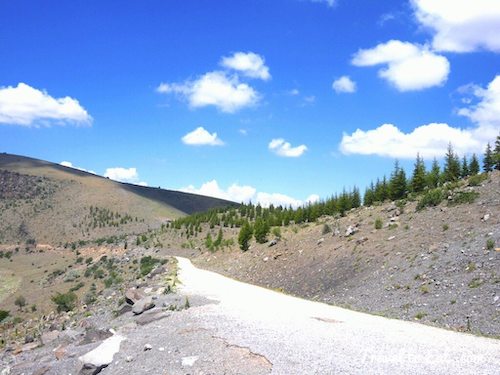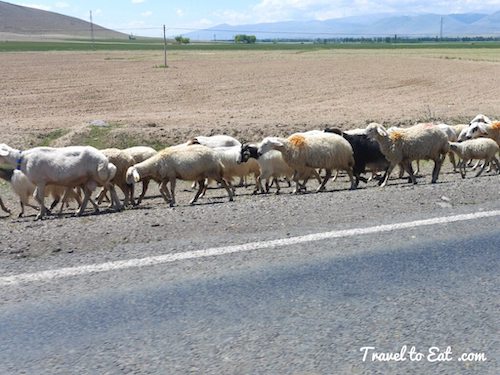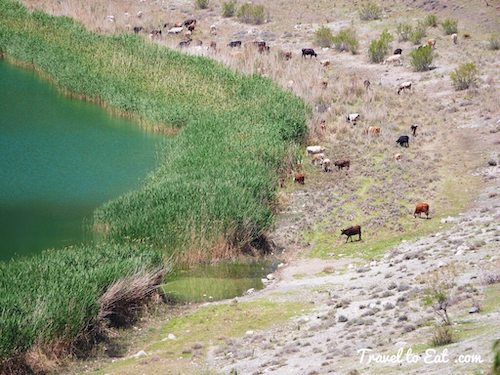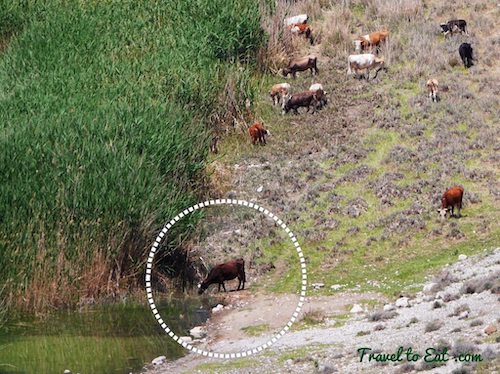 I don't know if the water in the lake is potable, but there are quite a few animals in the area, like the sheep on the road up to the lake and these cattle grazing on the grass near the lake. It does look like one cow is drinking from the lake. The Narli Gol Termal Hotel is the place to go for the healing waters.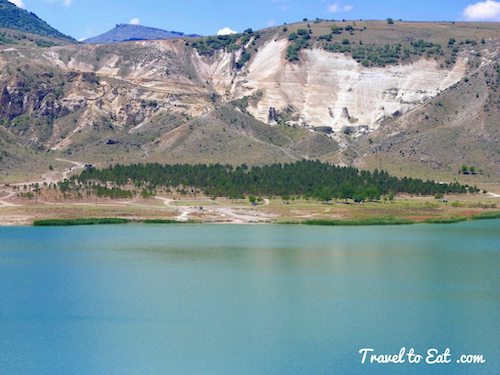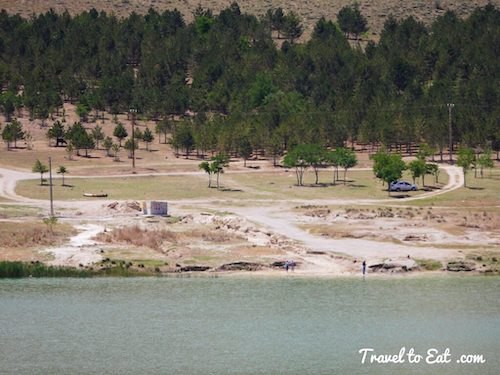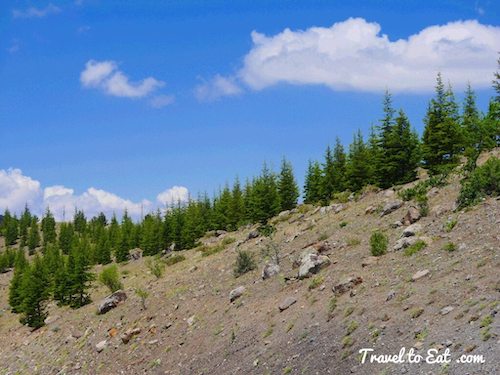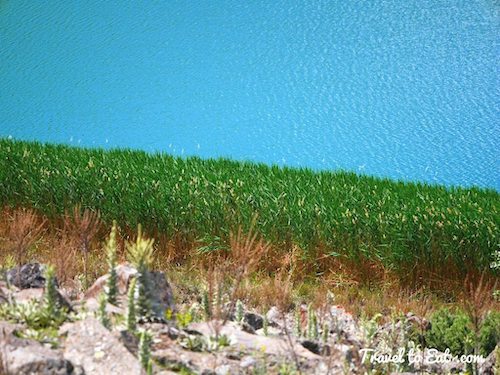 It looks like there is a recreational area across the lake with a possible boat ramp. I do not have an additional great deal to say about Nar Lake, it is a scenic beauty and well worth the time if you are passing by.
References:
Nar Gölü Lake: http://documentingcappadocia.newmedialab.cuny.edu/nar-lake/
Climatology of Nar Lake: http://biaa.ac.uk/research/item/name/climate-history-of-anatolia-project
Hotel Narli Gol Termal Hotel: http://www.nar.a-turkey.com/narli-gol-termal-hotel