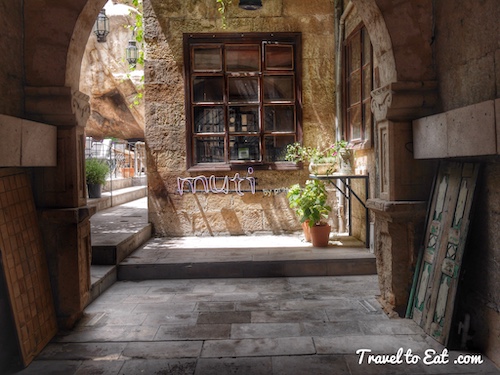 Muti is an elegant gourmet restaurant tucked away behind the fruit and nut shops on Ürgüp's central plaza, hidden like a well-kept secret. The entrance may not be easy to spot at first, but once you have walked through the archway and into the courtyard of the restored 250-year-old caravanserai, be prepared to be more than pleasantly surprised. A distinctive pink sign invites guests into Muti by prokopia (the previous restaurant here was Prokopia). Despite being located on Ürgüp's main square, this concealed gem can be hard to find. Run by a brother and sister, Muhittin and Gülçin Ülkü, the restaurant was renovated in 2012, with a new contemporary charm infused into a 250-year-old caravanserai. The elegant sophistication of the interior design equals that of the food. Ottoman and Turkish cuisine, regional, and international dishes blend into a variety of elaborate plates on Muti's menu. Diners can choose from a sensational range of starters, pick a salad, pasta, or meat dish, or try a Turkish or Armenian specials such as karnıyarık (stuffed eggplant with chopped meat and tomato sauce) and topik (chickpea paste with an onion, currants, cumin, and tahini filling).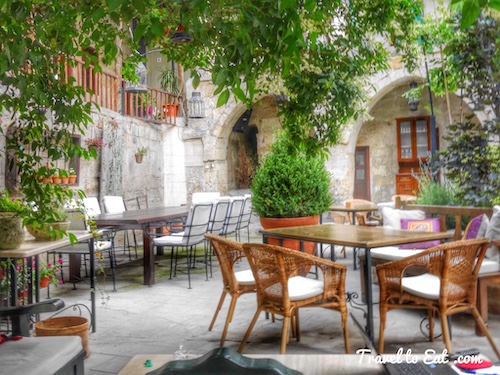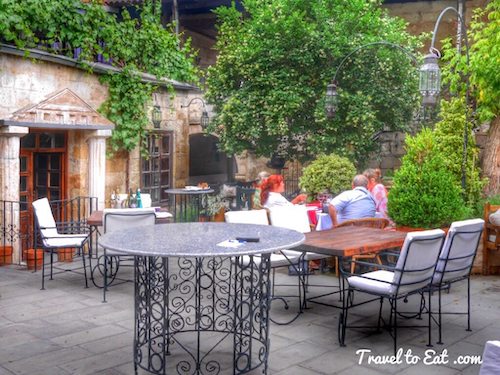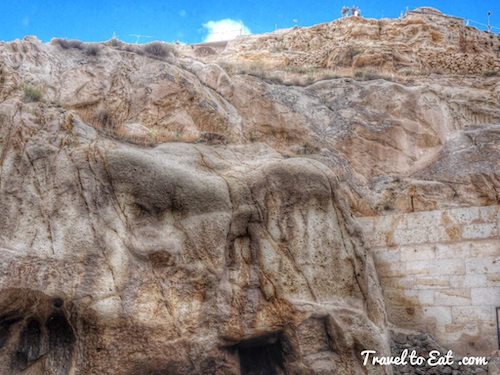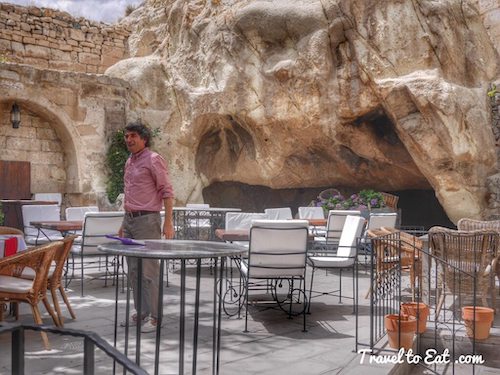 Entering through a tunnel that takes you far from the clamor of the street, you find yourself in a spacious patio bounded on the far side by a cave wall rising up to Temenni Hill with the three other walls from surrounding buildings, two of which are indoor seating at the restaurant and its kitchen. It is a quiet, green, relaxing and really very charming space.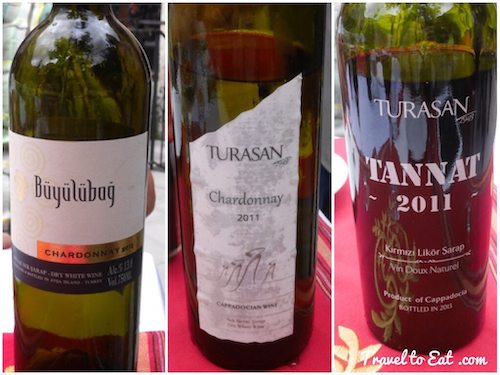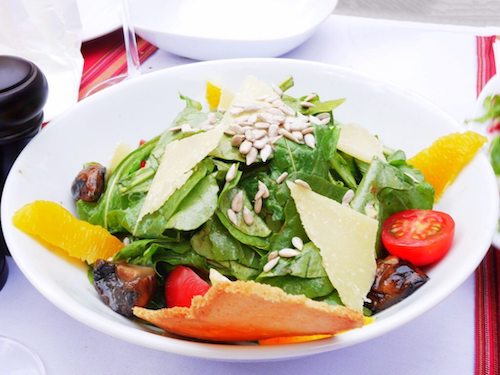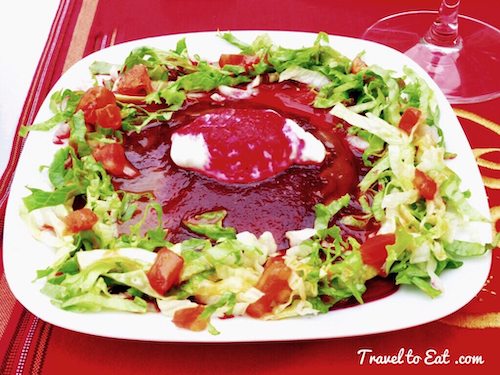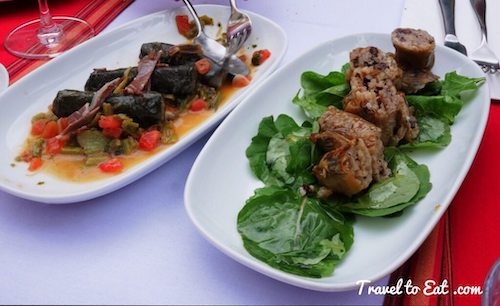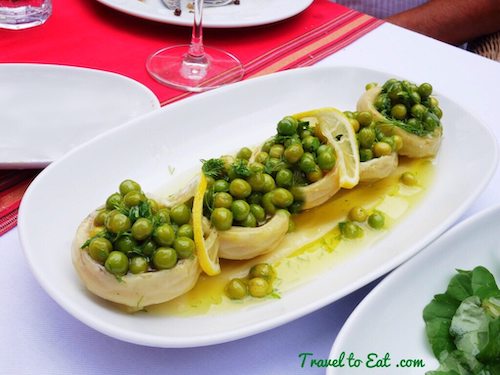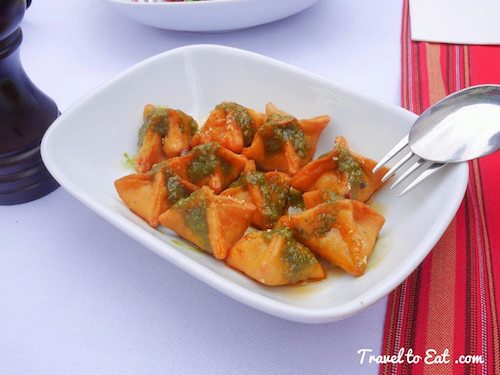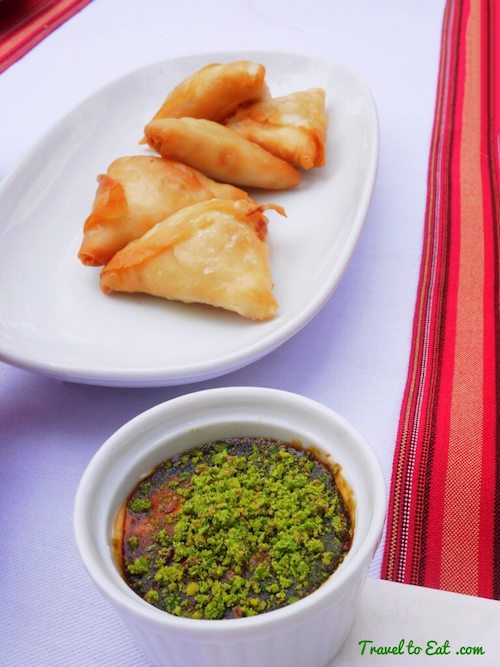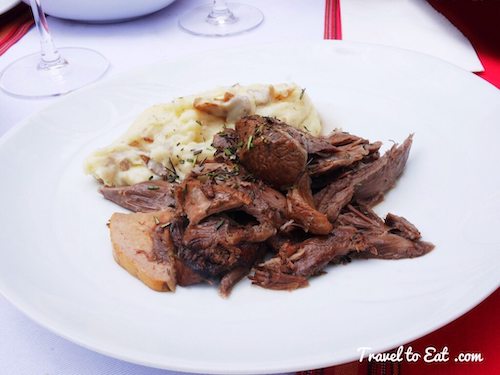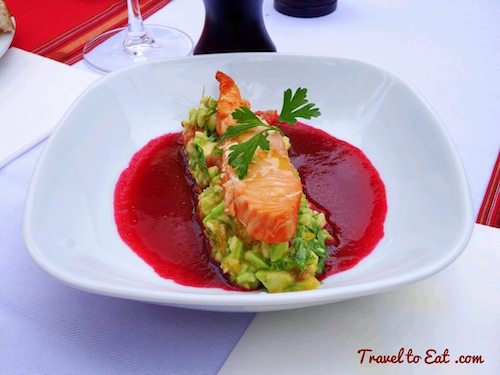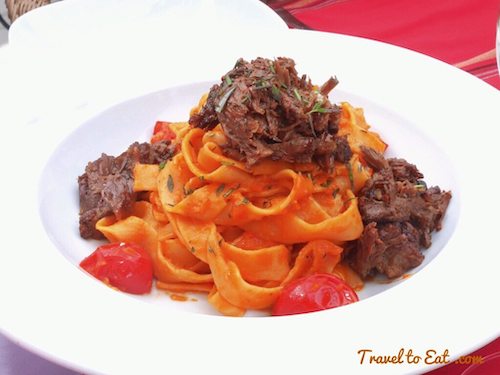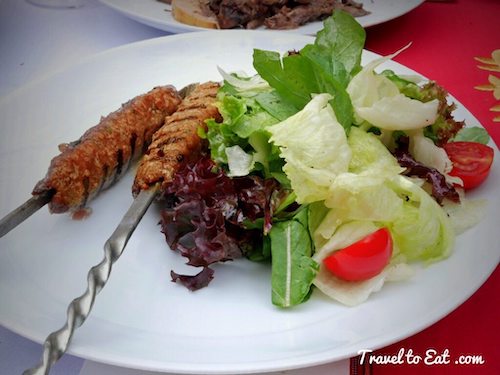 We ordered a number of small dishes (actually two of most of them) and then proceeded to taste a little of everything, Turkish style. They have quite a nice wine cellar, I managed to snap pictures of some of my favorites. The Tannat red wine was especially good. As you can see from the pictures, the food is plated beautifully and though the pictures cannot convey how they taste, they were gourmet delicious. Lots of subtle flavors swirling in the mouth to create an unforgettable dining experience. They were so good it would be hard to pick a favorite, although the salmon, artichokes with peas and ravioli with cuttlefish and squid filling were standouts. This is not standard Turkish cuisine, rather a mix of Turkish, Armenian, and Mediterranean cuisine with the plating of a good French restaurant. The service was prompt without being obtrusive, all the servers spoke English. Multi and his sister Gülçin both came out to chat and suggest dishes and wines.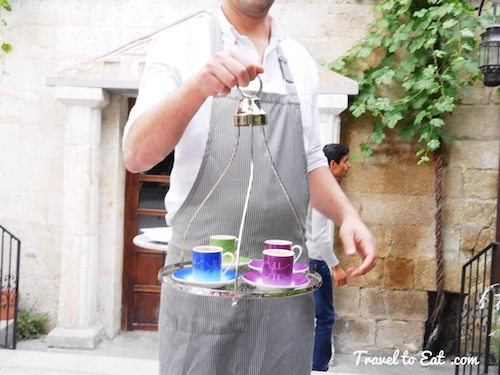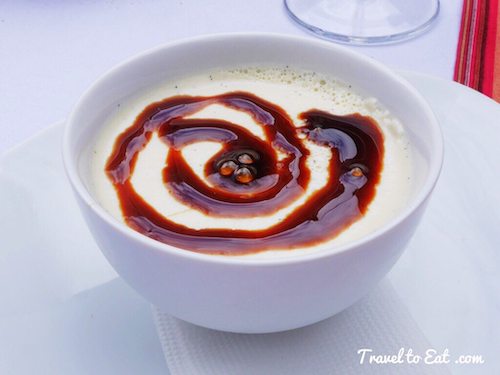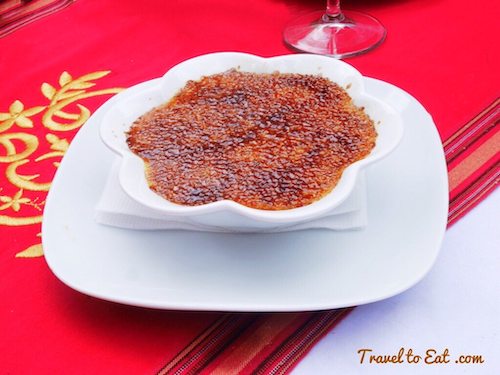 The créme brûlée was flavored with lavender; it was so good we ordered another round. I don't believe I have ever tasted a better créme brûlée. I believe the other desert was rice pudding with plum sauce (Sakızlı muhallebi erik soslu) which is a Turkish specialty and also delicious.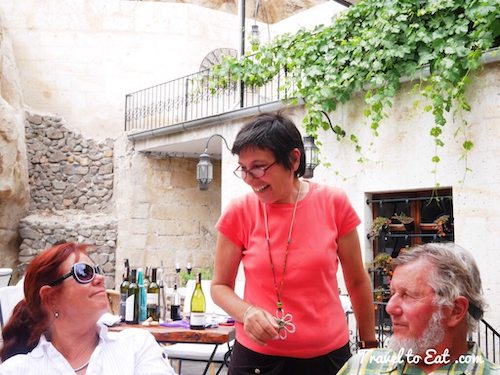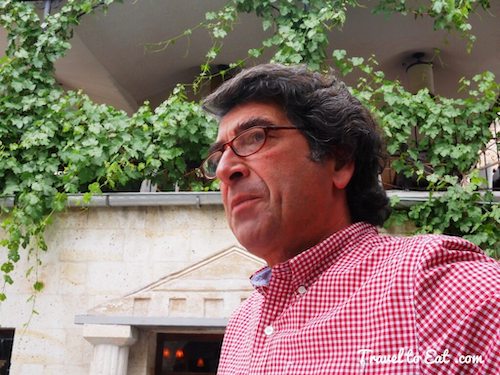 After his education at Saint Benoit Lycée, Muhittin Ülkü went to Belgium for University education after which he returned to Turkey and started his career in the textile industry. His growing awareness towards life has moved him to Marmaris. After his experience in Antique Cafe / Alba Restaurant, he again came back to Istanbul. Between 1998 – 2012 he shifted his career path to Downtown – Mikla – Nuteras – Maçka Brasseri – Port Sedef in Istanbul. He became very well known in Istanbul dining circles. He has now started a new life in Cappadocia at Muti. Almost everyone who reviewed this restaurant loves it. The combination of the charming surroundings coupled with mouthwatering gourmet food enchants the diners. Several ate here several days in a row. I can honestly say this was the best meal I had in Turkey; I can recommend it without reservation.
References:
Website: http://www.mutirestaurant.com
Another Website: http://www.mutibyprokopia.com/tr/index.html
TripAdvisor: http://www.tripadvisor.com/Restaurant_Review-g297989-d3160559-Reviews-Muti_by_prokopia-Urgup_Cappadocia.html