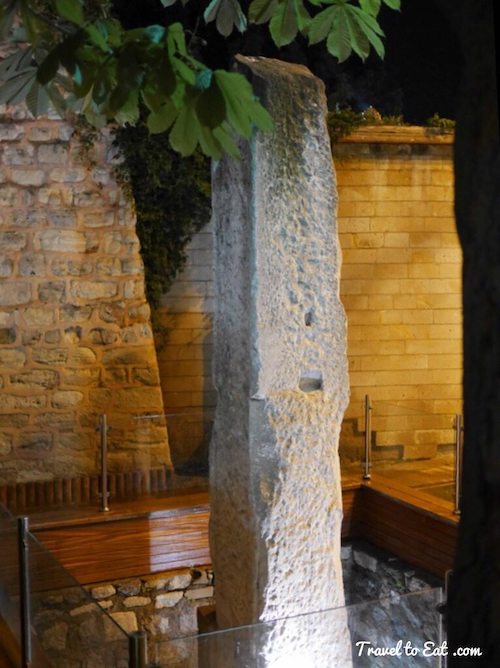 The Milion, was a mile-marker monument erected in the early 4th century AD in Constantinople (modern-day Istanbul, Turkey). It was the starting-place for measurement of distances for all the roads leading to the cities of the Byzantine Empire and had the same function as the Milliarium Aureum of Rome. The domed building of the Milion rested on 4 large arches, and it was expanded and decorated with several statues and paintings. It had survived intact, following the Ottoman conquest of Constantinople (1453), for about the next 50 years, but disappeared at the start of the 16th century.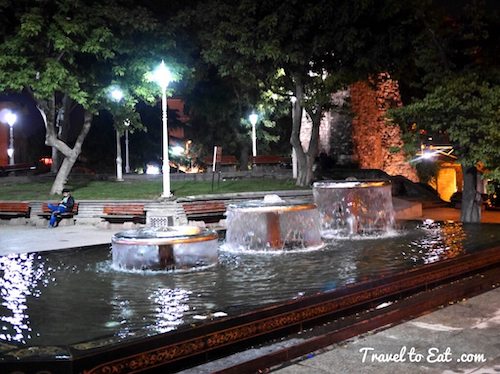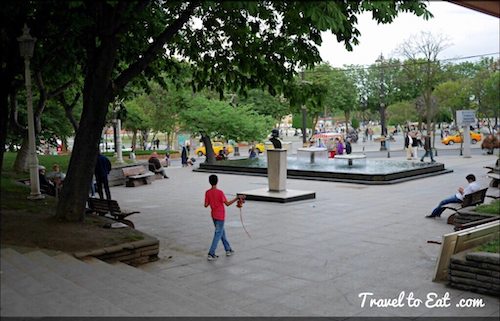 The stone is really just a fragment of the original monument. During excavations in the 1960s, some partial fragments of it were discovered under houses in the area. When Emperor Constantine I the Great rebuilt the city of Byzantium to make it his new imperial capital, which he named Nova Roma ("New Rome"), he consciously emulated many of the features of "Old Rome". Among these was the Milion: it was a tetrapylon surmounted by a dome, built in the first Region of the city, near the old Walls of Byzantium, at the very beginning of the main thoroughfare of the new city, the Mese (Μέση Οδός), which at that point formed a bend.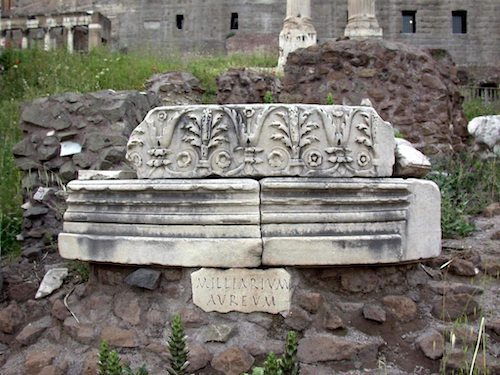 The new building fulfilled the same role as the Milliarium Aureum in Rome: it was considered as the origin of all the roads leading to the European cities of the Byzantine Empire, and on its base were inscribed the distances of all the main cities of the Empire from Constantinople.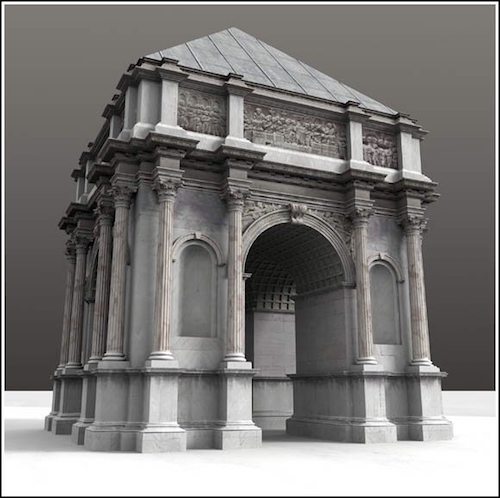 The Milion was the Golden Milestone in the centre of the city, close to the Basilica, the Hippodrome and Hagia Sophia, on which the distances to the important cities of the empire were inscribed. Built shortly after the foundation, it was restored in the time of Justinian and is last mentioned in 1268. According to the texts it was a tetrapylon, i.e. a square of four pillars connected by arches and covered by a domed vault. The monument was just west of the Augustaeum, and was much more complex than its Roman counterpart. It can be described as a double triumphal arch surmounted by a dome, which was carried by four arches. It was crowned by the statues of Constantine and his mother Helena with a cross, looking towards the east, between them. A statue of the Tyche of the City stood behind them. The lovely 3-D computer simulation seen above was produced by Byzantine1200, please visit their website. Welcome to Byzantium 1200. Byzantium 1200 is a project aimed at creating computer reconstructions of the Byzantine Monuments located in Istanbul, Turkey as of year 1200 AD.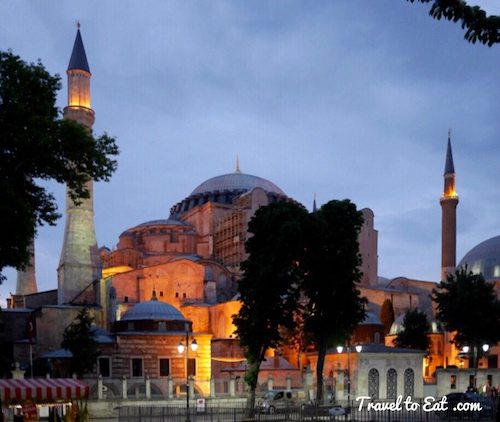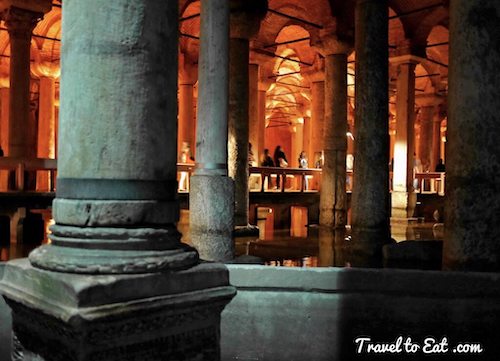 The remains of the monument are located in Istanbul, in the district of Eminönü, in the neighborhood of Cağaloğlu, at the northern corner of the square of Hagia Sophia, and next to the Basilica Cistern.
References:
3D Model Byzantium1200: http://www.byzantium1200.com/milion.html