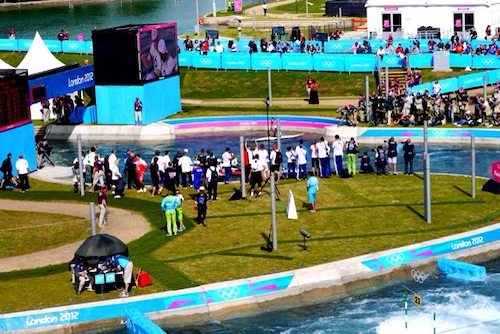 Since I took videos of a number of other final runs at Lee Valley, I thought I would share them here. The competitors were very close to one another and their coaches formed a crowd at the bottom of the run to encourage each other. The photo shown above is at the end when everyone wanted pictures of the three finalists.
Result
Official
Here is a list of the final standings, with nationality and final run times. I have videos for positions 4, 5, 6 and 7.
Here is Mateusz Polaczyc from Poland who finished 4th.
Samuel Henanz from Spain who finished 5th.
Peter Kauzer from Slovenia who finished 6th.
And Etienne Daille from France who finished 7th.
Each of these athletes gave it their best on a tough course and deserve our respect.