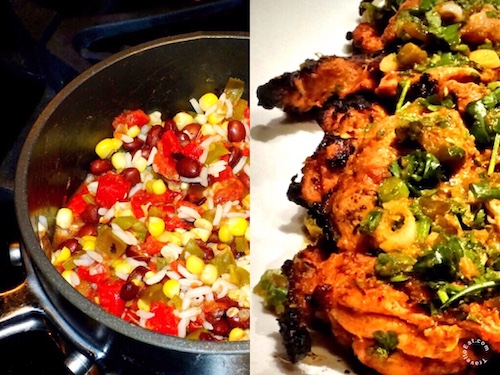 This recipe goes under a number of names, tequila chicken, lime chicken and/or Margarita chicken. I have been salivating over beautiful photographs of this lovely creation on Pinintrest and I have decided to make it for myself. Full disclosure, I have been enjoying Stoufers FitKitchen "Cilantro Lime Chicken" for some time, it is truly one of my favorite frozen meals but it lacks a little "kick" and the fresh taste that accompanies meals made from scratch. I promise, I am not associated in any way with any commercial company but you should really try FitKitchen meals, high in protein and low in calories. For my sedentary lifestyle, it preserves muscle and saves calories. This recipie is really easy and results in an exceptionally tender, succulent chicken you will not be able to resist.
Ingredients: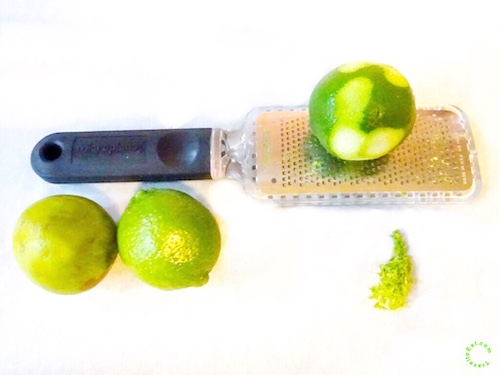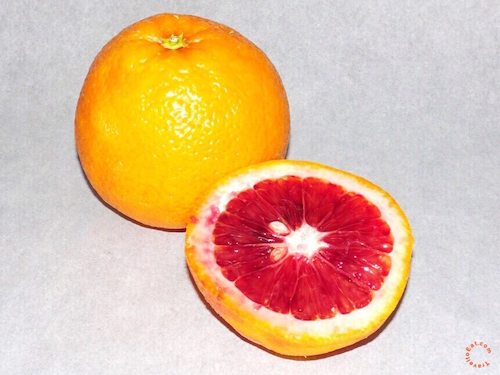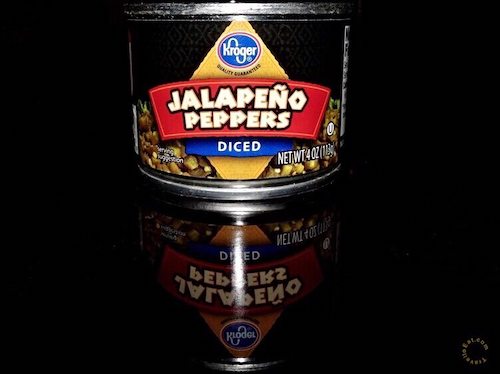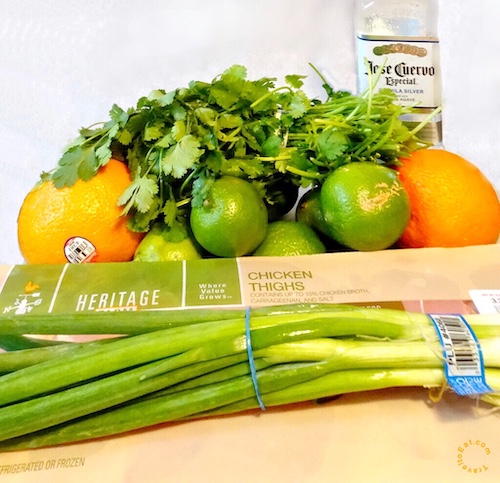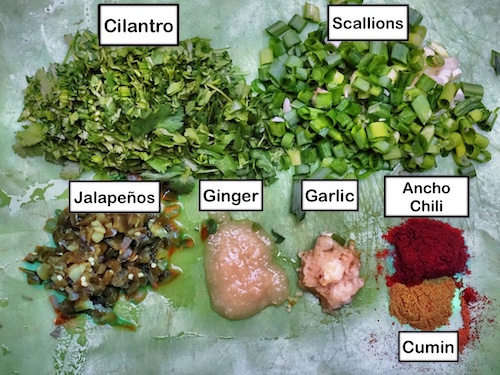 Ingredients:
Juice and zest of 1 orange (I used blood orange)
Juice and Zest of 6 limes
2 shots tequila
Garlic 10 cloves, minced or paste 1 tablespoon
Ginger paste 1 tablespoon
Jalapeño diced pepper 4 oz canned
Scallions, one bunch chopped
Cilantro, one bunch chiffonade
Ancho chilli powder 1 tablespoon
Cumin powder 1 teaspoon
Coriander powder 1 teaspoon
Salt 1 teaspoon or to taste
2 pounds chicken thighs, boneless
Instructions:
Zest and juice the six limes and blood orange (you can use a regular orange)
Create the garlic and ginger paste with a microplane
Since Lisa does not like spicy food, I used canned diced jalapeños which are really not hot, if you enjoy the heat use fresh jalapeños or Anahiem peppers
A chiffonade is just bunching the leaves in your palm and finely slicing
I like chicken thighs rather than chicken breasts since they are more tender and juicy
Rinse the chicken and place in a one gallon plastic bag with the marinade
Place in the refrigerator and marinate for at least two hours
Remove and grill until done, about 6 minutes per side
I like to serve this with fresh corn, rice and black beans topped with fresh lime juice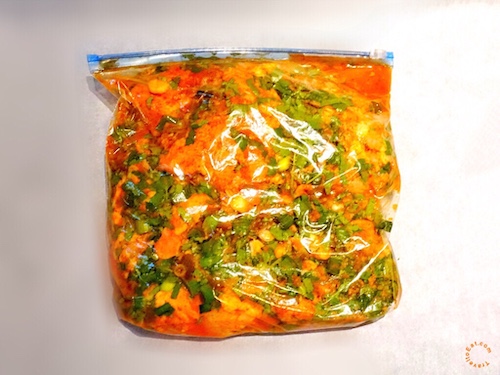 Side Dish
I like a combination of black beans, fresh corn, rice and Rotel with lime and tomatoes to accompany this chicken. If you like less heat, leave out the Rotel and add cilantro and lime. As a general guide, use four ears of fresh cooked corn, a rinsed can of black beans and a cup of rice. Add salt, lime and cilantro to taste.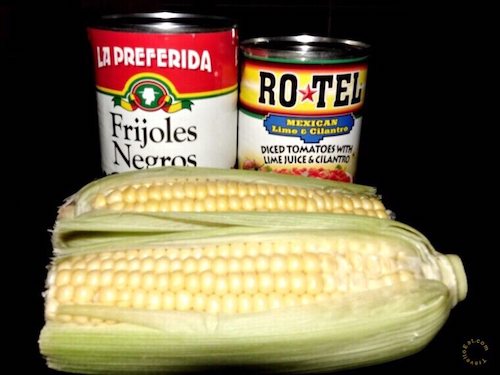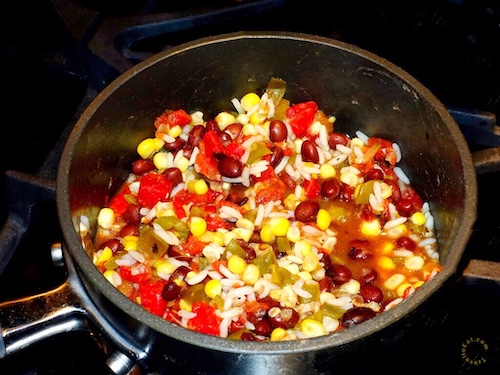 Serving Instructions:
For some reason, the chicken in this recipe is especially soft and juicy. It may be the alcohol or the pre-cooking with the acids in the lime. For whatever reason, this is a chicken dish that is bound to please your palate and/or your guests. Add cilantro and lime just prior to serving.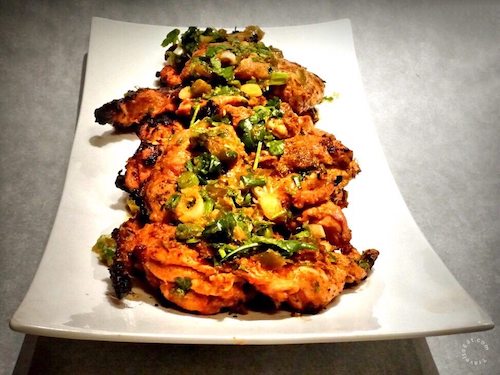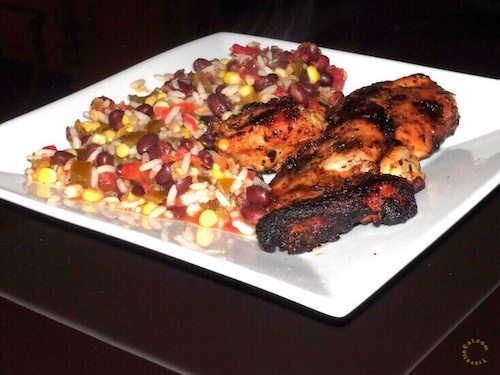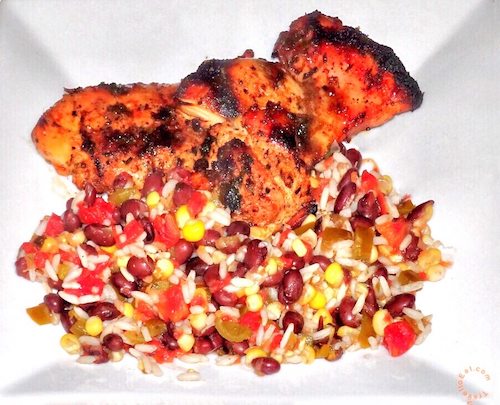 As always, please leave a comment.
References:
Fit Kitchen Cilantro Lime Chicken: http://www.stouffers.com/our-dishes/Fit-Kitchen-Cilantro-Lime-Chicken/11488
Margarita Chicken: http://www.theslowroasteditalian.com/2013/04/the-best-ever-grilled-margarita-chicken.html
Ina Garten: http://www.foodnetwork.com/recipes/ina-garten/tequila-lime-chicken-recipe.html
Guy Fieris: http://www.foodnetwork.com/recipes/guy-fieri/guy-fieris-tequila-lime-wings-recipe.html