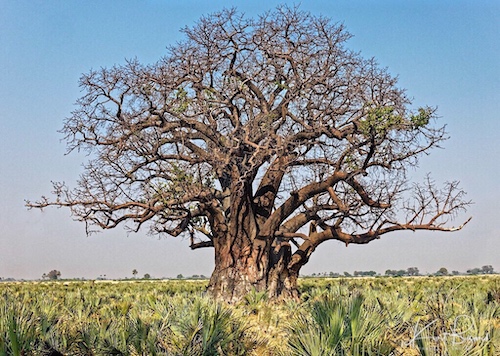 The baobab is an iconic and prehistoric species which predates both mankind and the splitting of the continents over 200 million years ago. Native to the African savannah where the climate is extremely dry and arid, it is a symbol of life and positivity in a landscape where little else can thrive. Over time, the Baobab has adapted to its environment. It is a succulent, which means that during the rainy season it absorbs and stores water in its vast trunk, enabling it to produce a nutrient-dense fruit in the dry season when all around is dry and arid. This is how it became known as "The Tree of Life". Adansonia digitata is named after the French botanist Michel Adanson, who undertook an 18th-century exploration of Senegal. Baobabs are widely distributed in belts across Africa. Of the nine species accepted as of April 2018, six are native to Madagascar, two are native to mainland Africa and the Arabian Peninsula, and one is native to Australia. One of the mainland African species also occurs on Madagascar, but it is not a native of that island. It was introduced in ancient times to south Asia and during the colonial era to the Caribbean. The African and Australian baobabs are almost identical despite having separated more than 100 million years ago, probably the Australian trees got there by oceanic dispersal.
African Baobab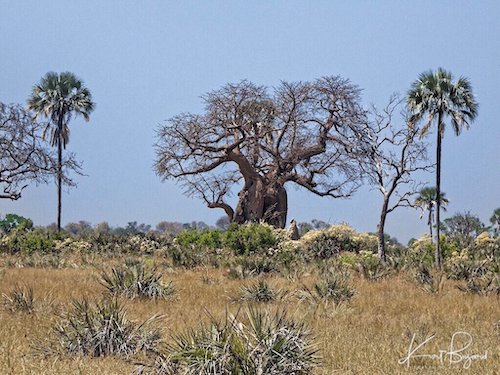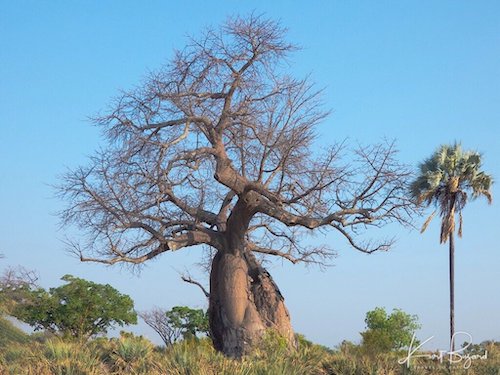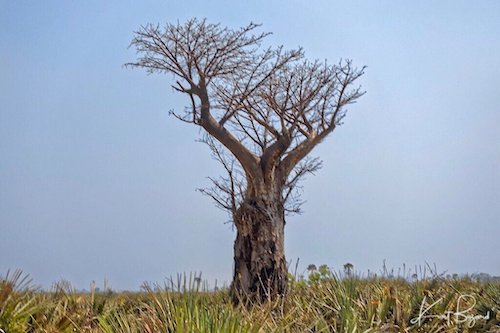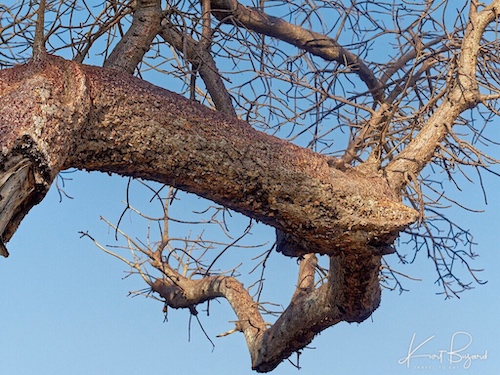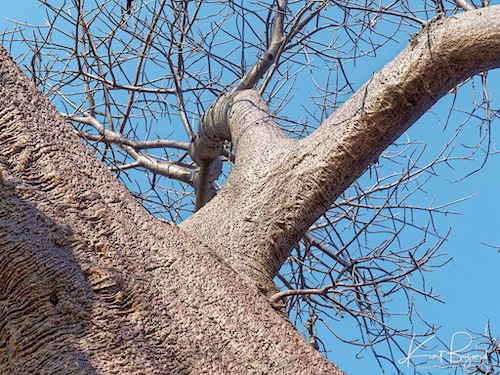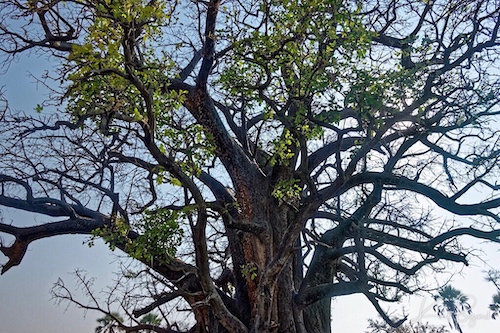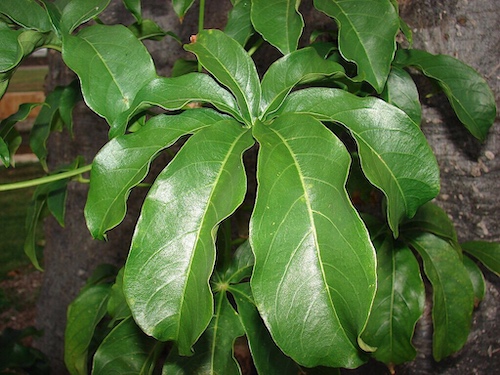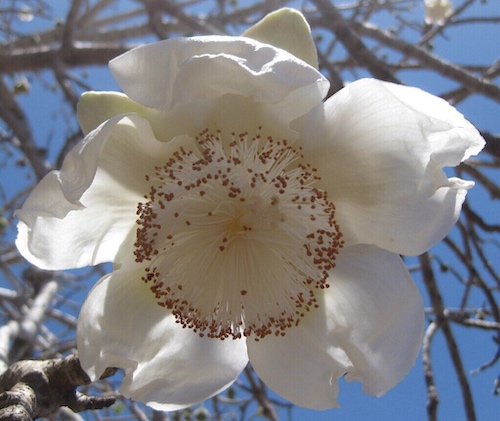 Adansonia digitata L. (Family Malvaceae) is commonly known as baobab tree native to Africa. Other names include boab, boaboa, tabaldi, bottle tree, upside-down tree, and monkey bread tree. "Digitata" refers to the digits of the hand. The baobab's compound leaves with normally five (but up to seven) leaflets are similar to a hand. All baobab trees are deciduous, losing their leaves in the dry season, and remain leafless for nine months of the year. They can grow to between 16–82 ft (5–25 m) in height. When bare of leaves, the spreading branches of the Baobab look like roots sticking up into the air, rather as if it had been planted upside-down. The trees usually grow as solitary individuals, and are large and distinctive elements of savannah or scrubland vegetation. Baobabs are very difficult to kill, they can be burnt, or stripped of their bark, and they will just form new bark and carry on growing. When they do die, they simply rot from the inside and suddenly collapse, leaving a heap of fibres, which makes many people think that they don't die at all, but simply disappear. Baobab is a multi-purpose tree which offers protection and provides food, clothing and medicine as well as raw material for many purposes.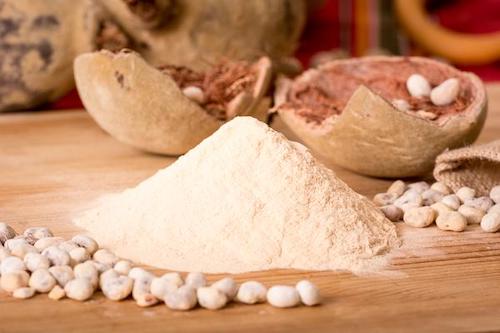 The fruit pulp, seeds, leaves, flowers, roots, and bark of baobab are edible and they have been studied by scientists for their useful properties. The fruit pulp have very high vitamin C, calcium, phosphorus, carbohydrates, fibers, potassium, proteins and lipids content, which can be used in seasoning as an appetizer and also make juices. The vitamin C level is said to be 10 times that of oranges. Baobab has traditionally been used in African populations to relieve diarrhea, constipation, and dysentery. The soluble fibers found in baobab fruit may exert prebiotic effects, promoting the growth of healthy bacteria in the gut. It tastes a little sweet and like citrus, something like sumac with a milder citrus taste, you can buy it on Amazon. Fair trade Boab powder is good for you and provides much needed jobs in Africa.
Age of African Baobabs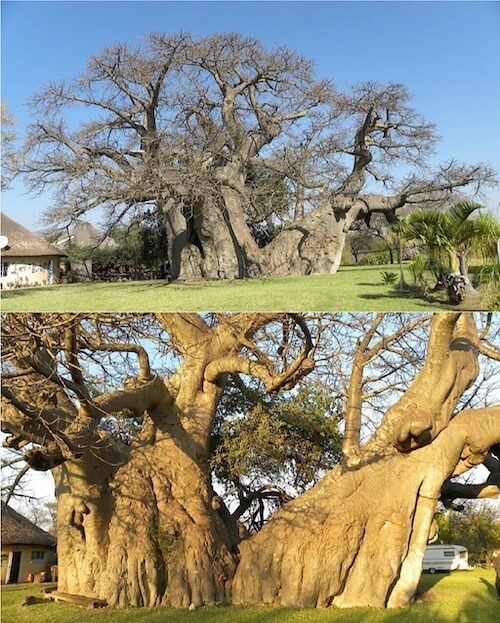 The Sunland Baobab (also Platland Baobab, Mooketsi Baobab, Tree Bar, Big Baobab or Pub Tree) is a well-known enormous baobab (Adansonia digitata) in South Africa. The tree is located on Sunland Farm (Platland Farm), near Modjadjiskloof (previously known as Duiwelskloof), Limpopo Province. It is 72 feet (22 m) high and 154 feet (47 m) in circumference. The Sunland Big Baobab became a popular tourist attraction after 1993 when the owners of Sunland farm established a bar and wine cellar in its hollow trunk. Since 2016, the giant baobab split four times and the largest unit toppled completely. The last of its 5 stems collapsed on November 6 2017. Surprisingly, the larger collapsed section was radiocarbon dated by Adrian Patrut et al at only 675 (+15) years old versus 945 (+25) years old for the smaller section, showing that size and age are not clearly related.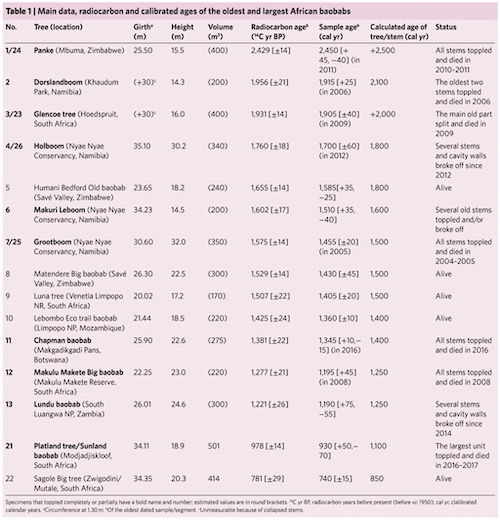 In one instance, the researchers observed that in 2010 and 2011, all the stems of Panke, a giant, sacred baobab tree in Zimbabwe, fell over and died. The team estimates that the tree was 2,450 years old, making it the oldest known accurately dated African baobab and angiosperm. Other trees across southern Africa also died completely, or had partial stem collapse as shown in the table from Adrian Patrut et al.
Baobab Die Off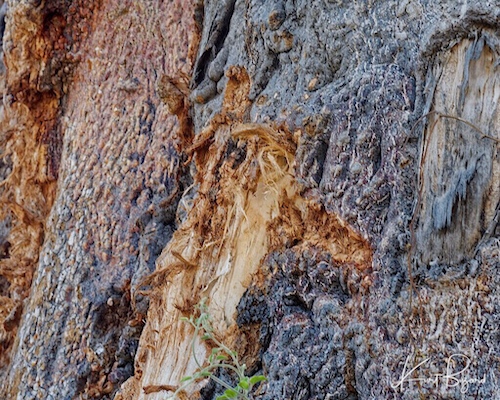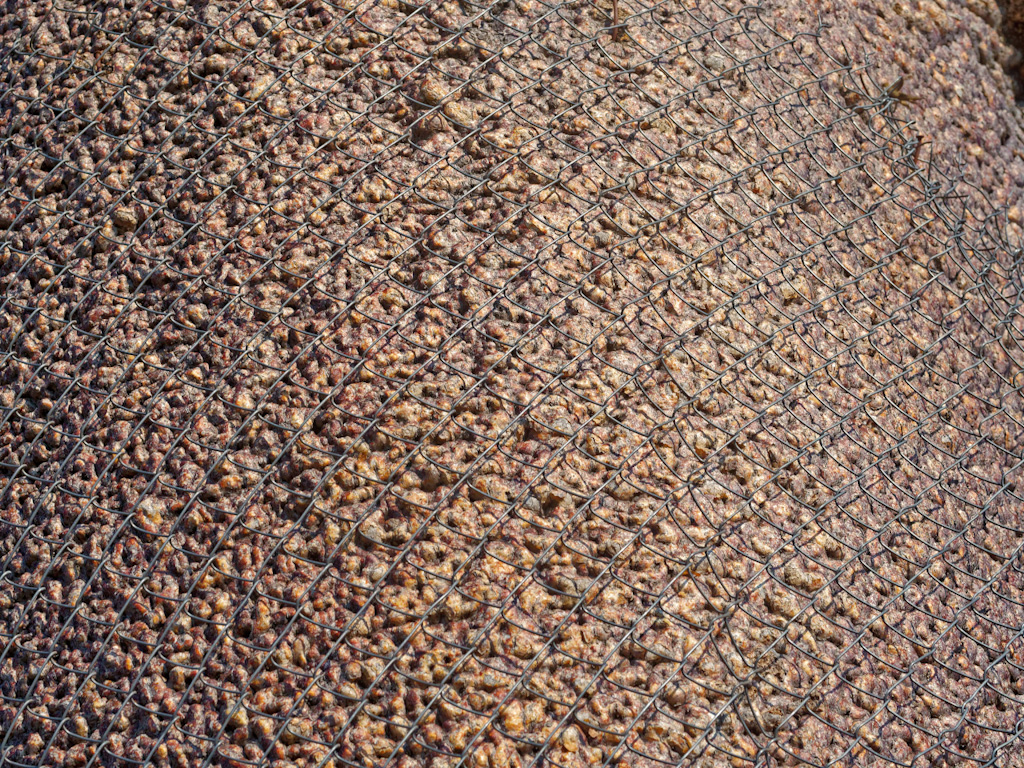 In the early 21st century, baobabs in southern Africa began to die off rapidly from a cause yet to be determined. Scientists believe it is unlikely that disease or pests were able to kill many trees so rapidly, while some estimated that the die-off was a result of dehydration from global warming. Despite the detailed studies by Adrian Patrut et al, the actual cause of the die off is unexplained. In Botswana, they are taking no chances. Baobab trees are wrapped in chicken wire or even chain link wire at the base to protect against rubbing by elephants and other animals. This is despite previous evidence that the baobab is resistant to fire and even stripping of the bark. The African Baobab tree is under attack, and no one including Adrian Patrut knows the culprit.
Western Baobab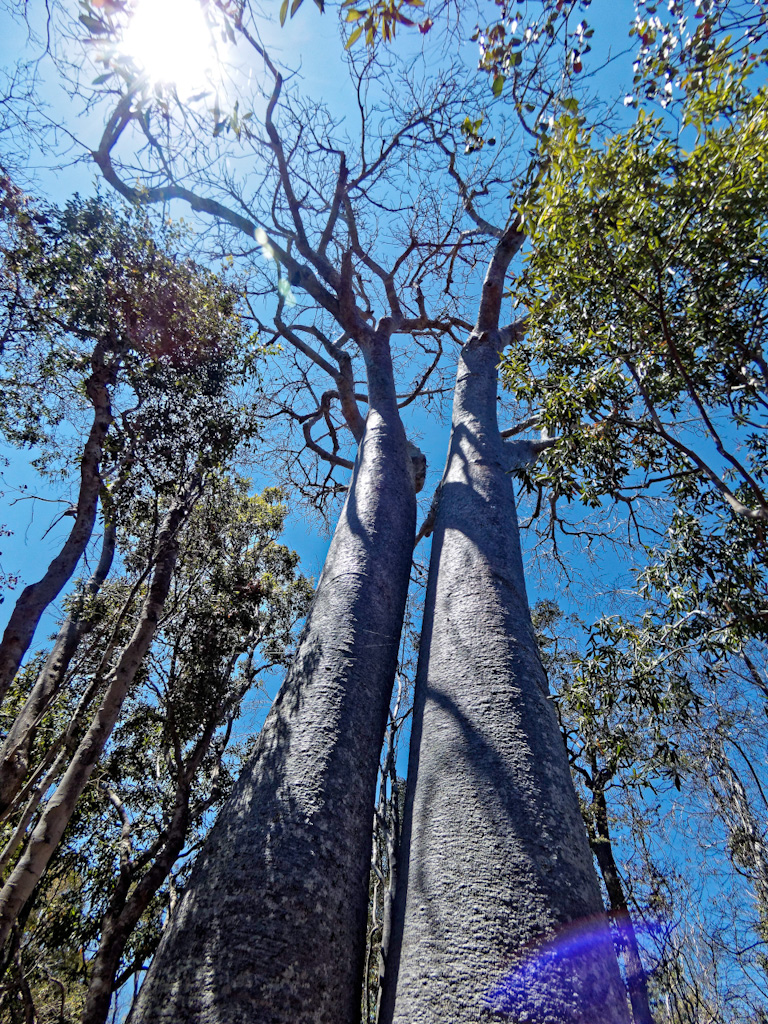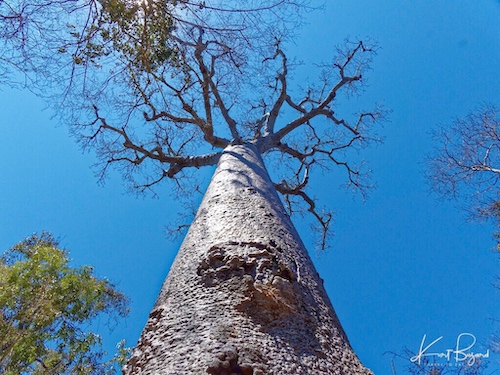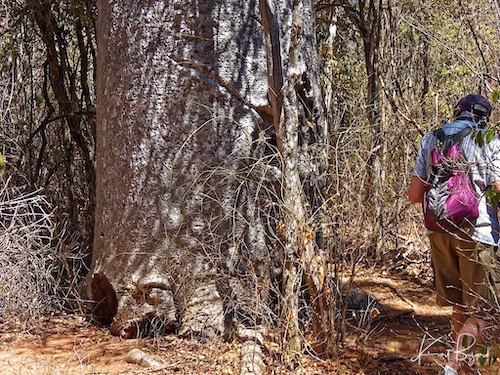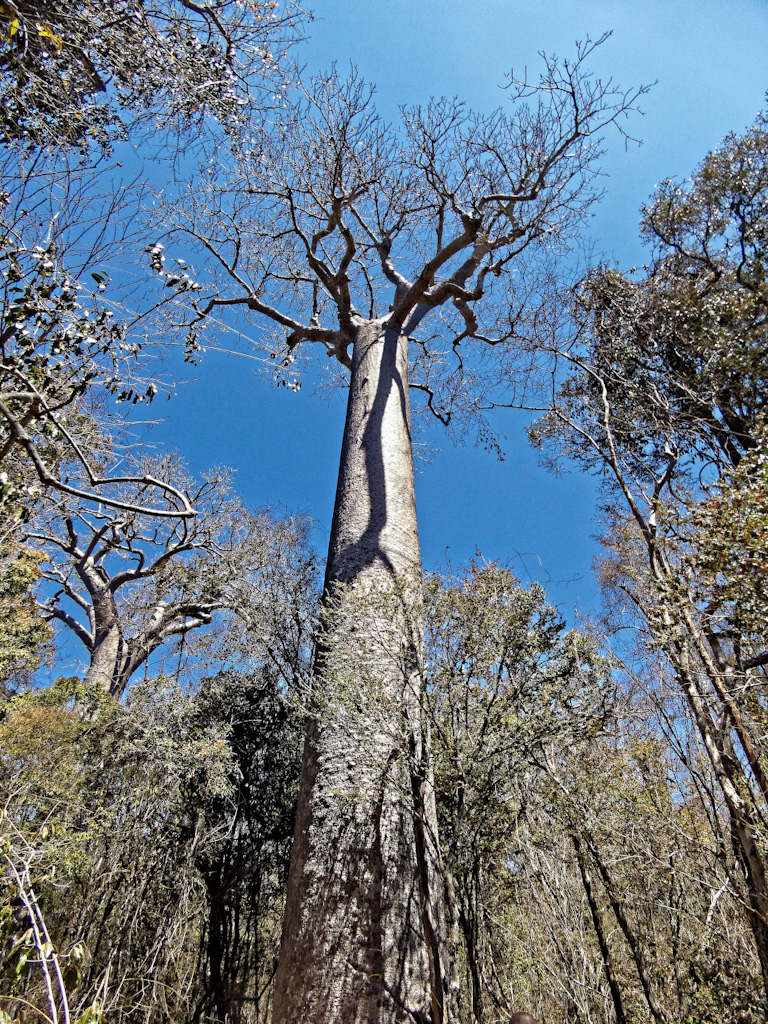 Adansonia za was originally named in French as anadzahé. Common names in Malagasy include bojy, boringy, bozy, bozybe, ringy, and za, the last of which gives the plant its specific epithet. Adansonia za is a large thick-stemmed (pachycaul) deciduous tree, about 33–131 feet (10–40 m) high and about 20 feet (6 m) in diameter. The trunk and branches have a brownish-rose colored hue. The tree is wide at the base and grows to a narrow point towards the top of the tree. It is the most widespread of all baobab species in Madagascar: found on the Northwest coast, western coast and inland; and the only one found in the southeast and southwest. Like the African Baobab, the bark, roots, leaves, fruits, and seeds have been widely used for medicinal applications for both people and animals.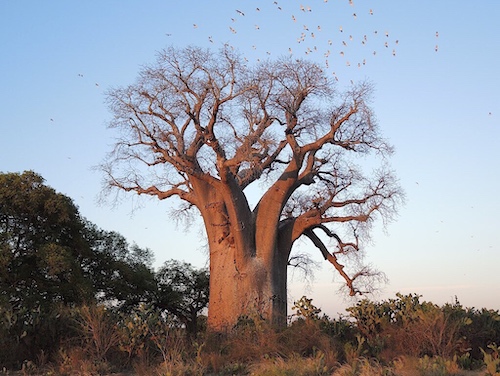 A team of researchers led by Adrian Patrut in 2016 performed radiocarbon investigation of Anzapalivoro, the largest za baobab (Adansonia za) specimen of Madagascar. The age was determined to be 595 (+10) years old. Anzapalivoro means "the sacred za baobab, palace of birds" and in this touching photo, the Baobab is indeed surrounded by birds. Anzapalivoro is located close to the village Reakala, 14 miles (23 km) north-west of Ampanihy, in the Toliara province, Madagascar. The mean annual rainfall in the area is 15.2 inches (387 mm). Anzapalivoro, which is by far the biggest za baobab, has a height of 86.2 feet (26.3 m) and the circumference at breast height is 73 feet (22.25 m). The big quasi-cylindrical trunk divides at heights between 24.6–39 feet (7.5–11.9 m) into 8 large primary branches. The bark, which covers the trunk and branches, has a grey color, with reddish-brown reflexes at sunset.
Anjajavy Reserve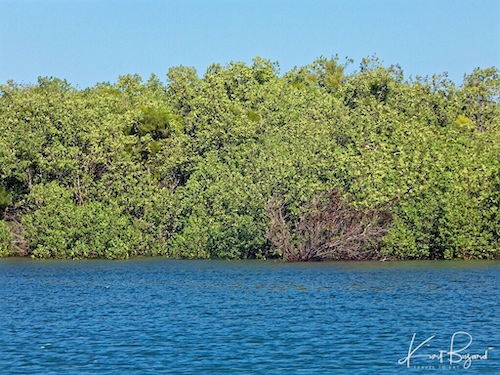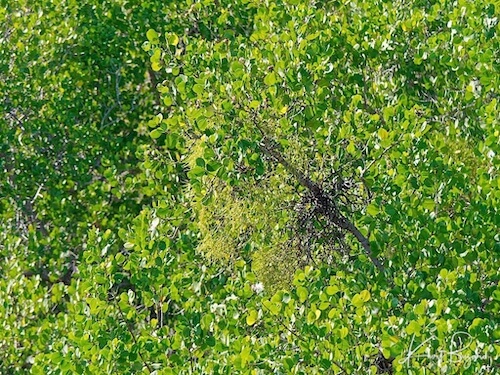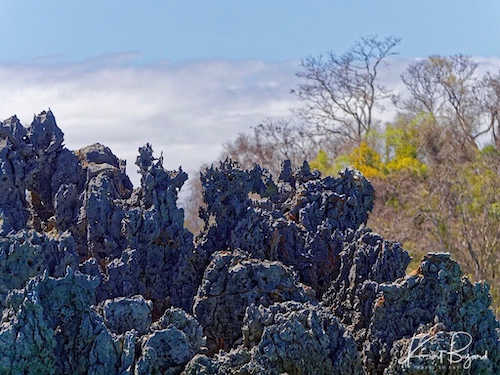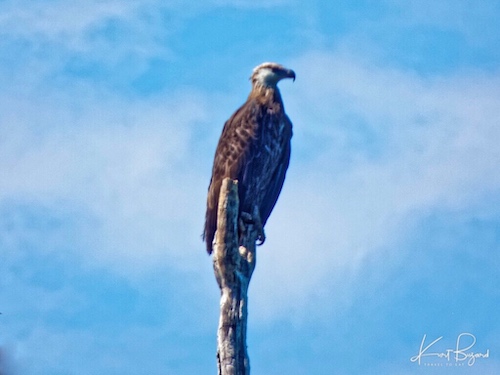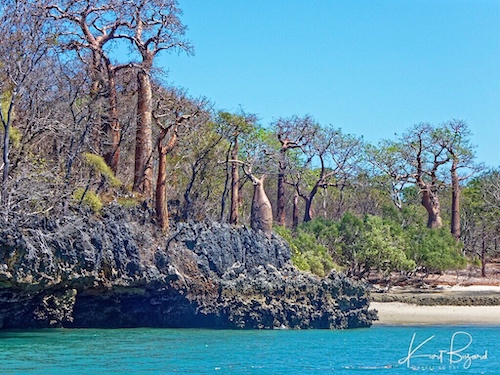 Mangrove swamps are located in flat coastal areas where the ocean tides wash salt water high into the mouths of rivers which are bringing nutrient-rich soil down to the coast. In Madagascar they are mostly found on the more sheltered western, Mozambique channel coast, where they stretch along roughly 620 miles (1,000 km) of coastline. Normally, coral reefs protect the mangrove forest, but here the similar looking tsingy limestone provides the same function. The Anjajavy reserve lies next to the Ambodro Ambasy Mangrove between the lodge and Ambodro Ambasy village. Mangrove swamps, in Madagascar and around the world, are an important habitat for wildlife, they are a vital breeding ground for many species of fish and a feeding place for migratory birds. The waters of the Madagascar mangroves are rich in fish and other animals such as waterbirds, crocodiles, green turtle (Chelonia mydas), hawksbill turtle (Eretmochelys imbricata), and dugongs. Birds include the Malagasy Fish-Eagle, African spoonbill, great egret, sakalava rail and grey heron. Much of this wildlife is endemic to Madagascar.
Fony Baobab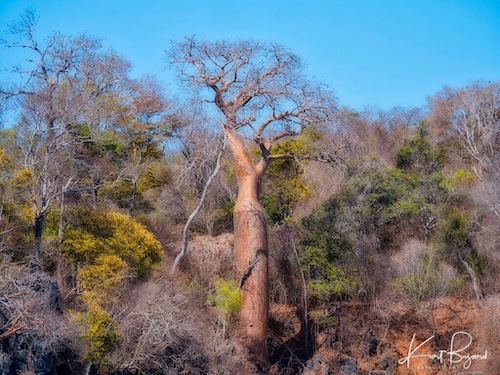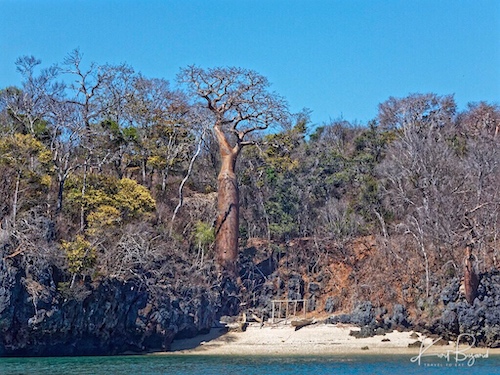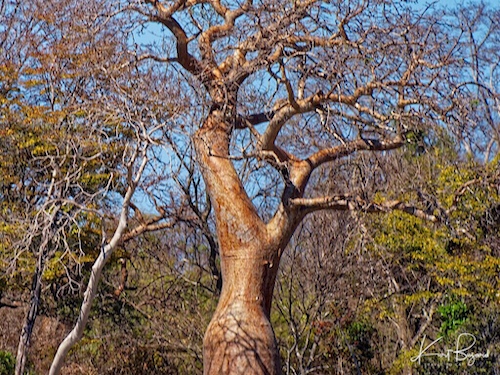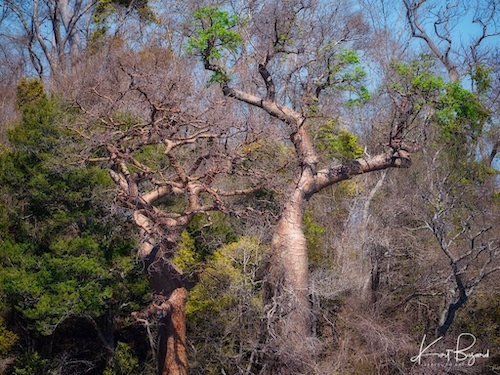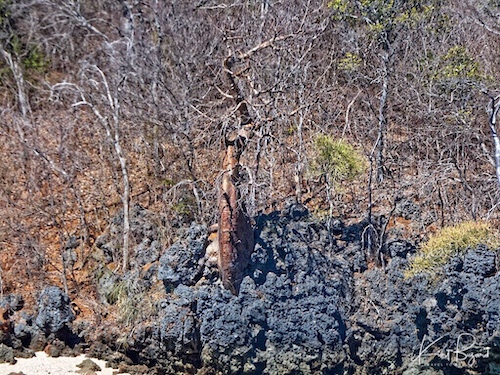 The Malagasy Baobab species are important components of the Madagascar dry deciduous forests. Within that biome, Adansonia madagascariensis and Adansonia rubrostipa occur specifically in the Anjajavy Forest, sometimes growing out of the tsingy limestone itself. The Fony Baobab is found in arid scrublands, in deciduous thorn thickets and spiny forests, and in moist montane forests. It is found with another species of Baobab, Adansonia za, in the Kirindy region. Adansonia rubrostipa is represented by small to medium and also by some relatively large, rather bizarre-looking trees. The fony baobabs have bottle-shaped or quasi-cylindrical trunks and short horizontal branches that turn upwards at the ends. According to recent estimates, there are up to 1.5 million Adansonia rubrostipa individuals which are widespread along the west coast of Madagascar. The largest known and probably the oldest fony baobabs are both located in the Tsimanampetsotse National Park, Toliara Province in the southwest of Madagascar.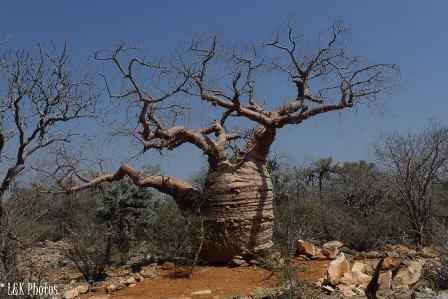 The Grandmother, the oldest known Fony Baobab, is located in the Tsimanampetsotse National Park, in Madagascar. The mean annual rainfall in this very arid area is around 13.8 inches (350 mm). It has a height of 7.47 m and a circumference at breast height (cbh) of 9.67 m. The overall wood volume is 883 cubic feet (25 cubic m). The tree, which has a pot shape, consists of 3 perfectly fused stems. However, some fusion lines of stems can be identified at the upper part of the trunk. according to Adrian Patrut et al (2015) the radiocarbon date was found to be 1136 ± 16 before present, which corresponds to a calibrated age of 1070 ± 50 years old.
Malagasy Boab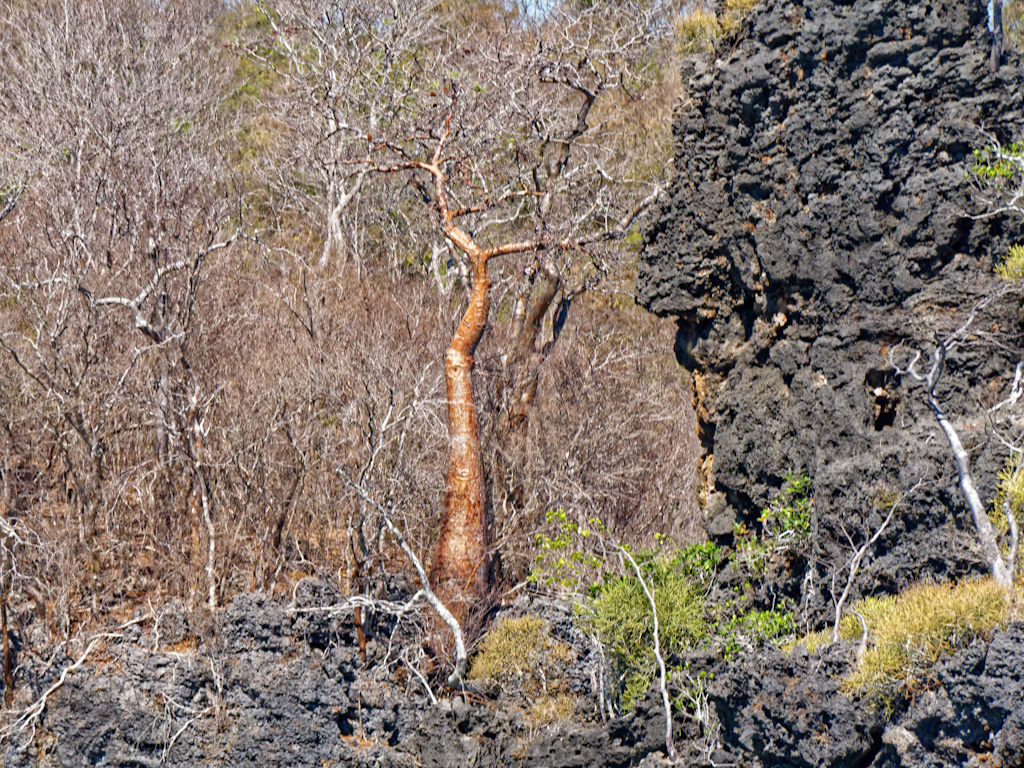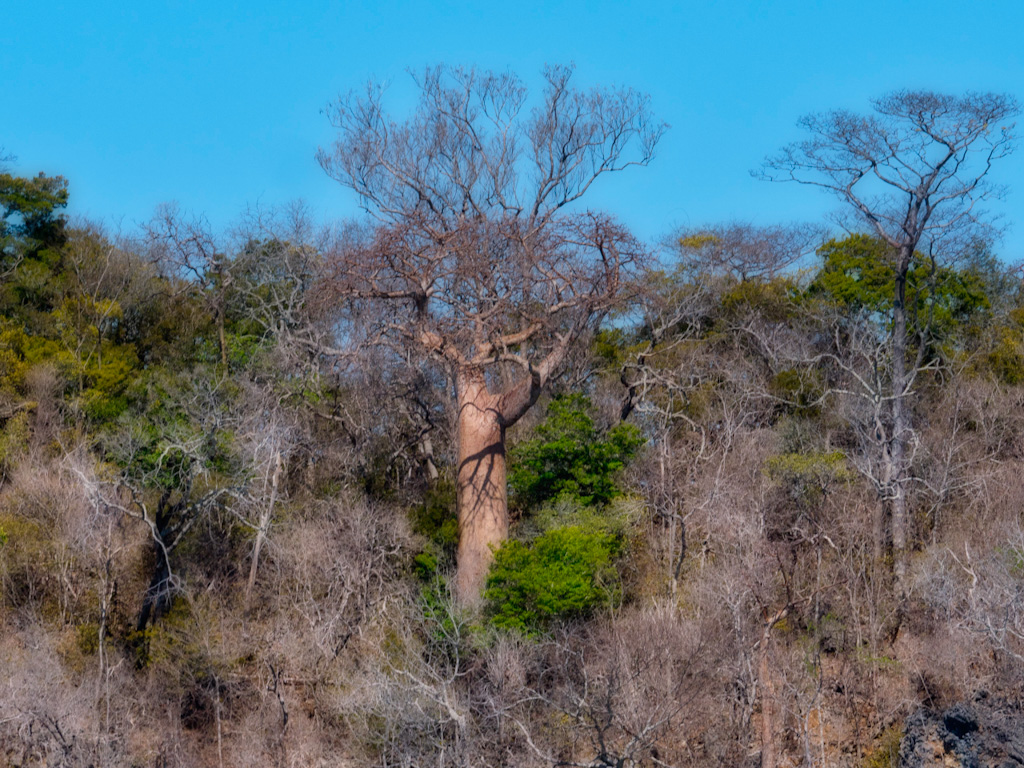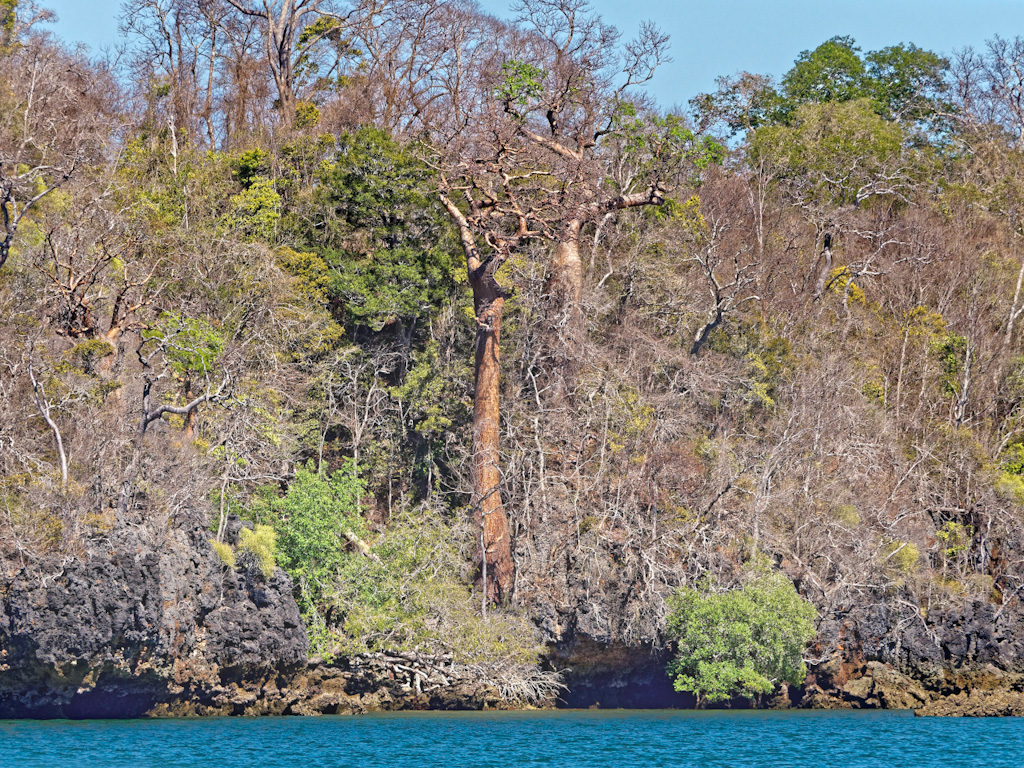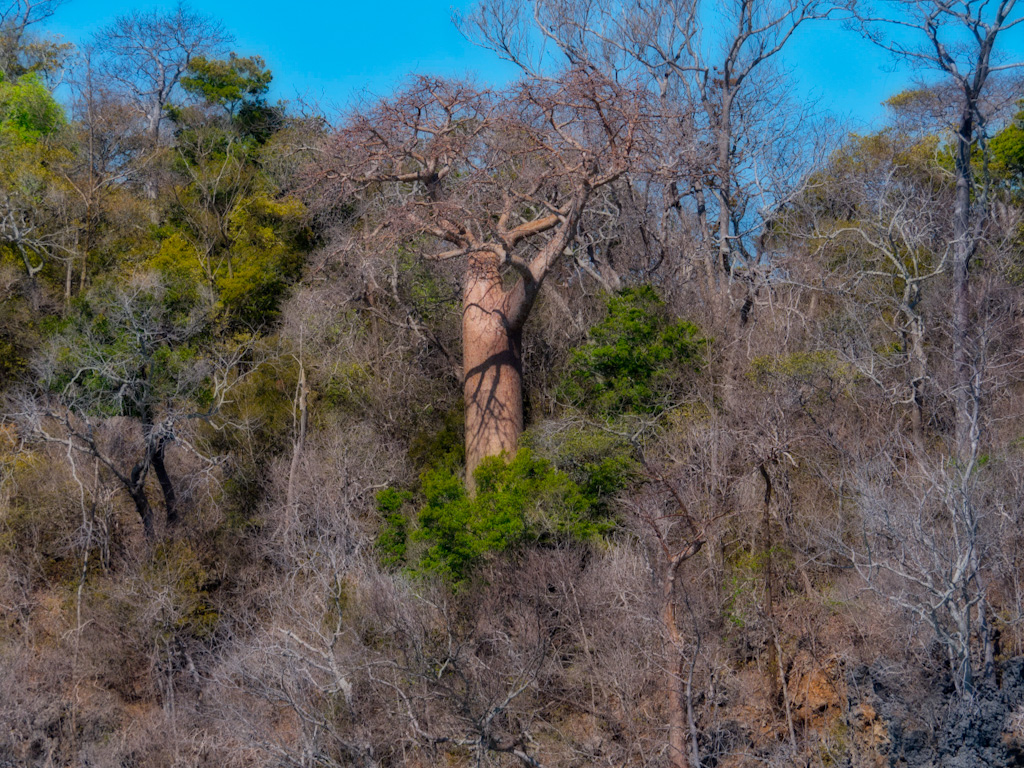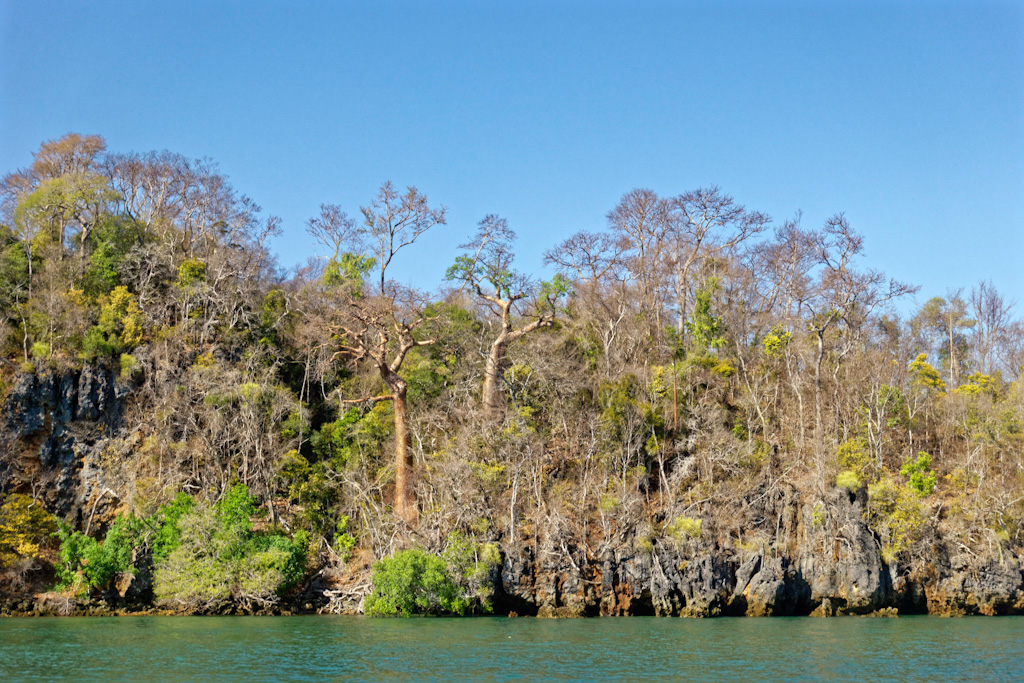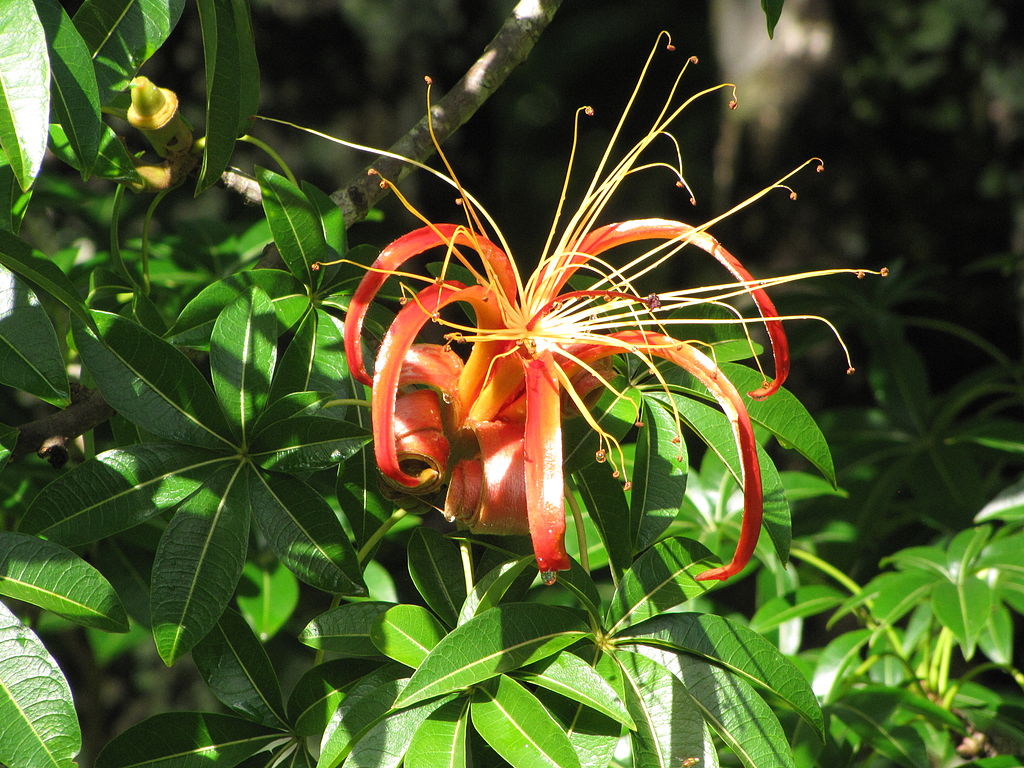 The Malagasy Boabab, also known as the Northwest or Gray Boab (Adansonia madagascariensis) is a deciduous tree with a sparse, irregular crown; it can grow 32.8–98.4 feet (10–30 m) tall. Adansonia madagascariensis is endemic to Madagascar, and, in fact, severely restricted in occurrence to certain Dry Deciduous Forests of northwestern Madagascar. More specifically, the species is distributed northwards from the Ankara plateau, including Ankarana. The swollen bole can be bottle-shaped to cylindrical, or even tapering, it is usually unbranched until very near the top. A fast-growing tree, it can be 39.4–49.2 feet (12–15 m) tall with a trunk of 15.7–23.6 inches (40–60 cm) in diameter after 12 years. The rapid growth rate of this tree has led to the wood being recommended as a potential commercial source of cellulose. Generally this is a tall thin tree. The round fruit is hard and dry, this is the least palatable fruit in the genus and so is rarely exploited for food.
Other Baobabs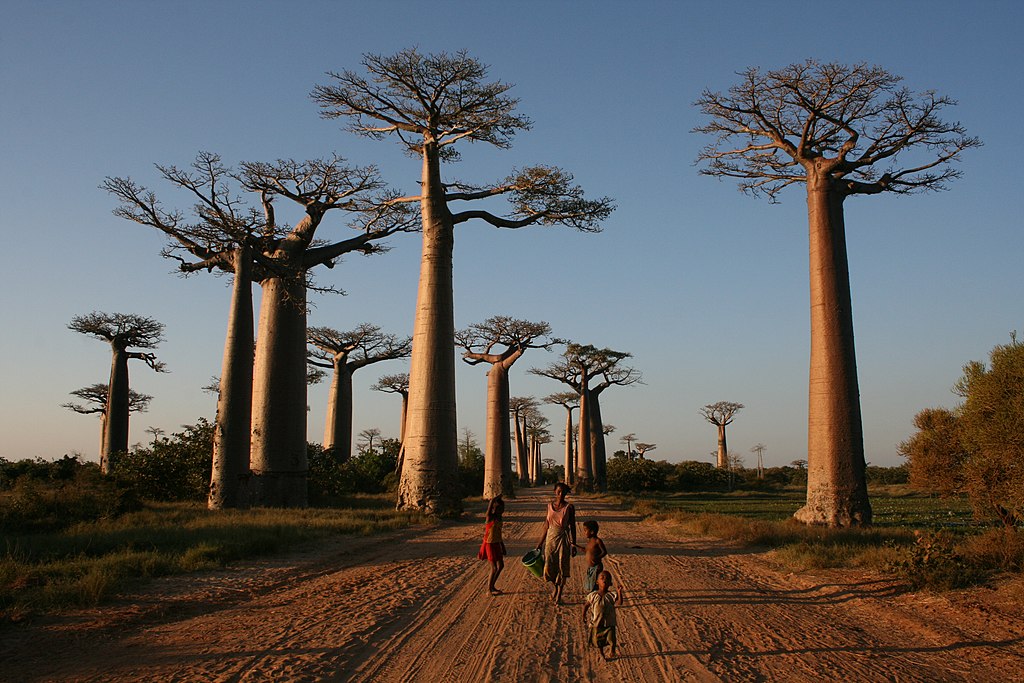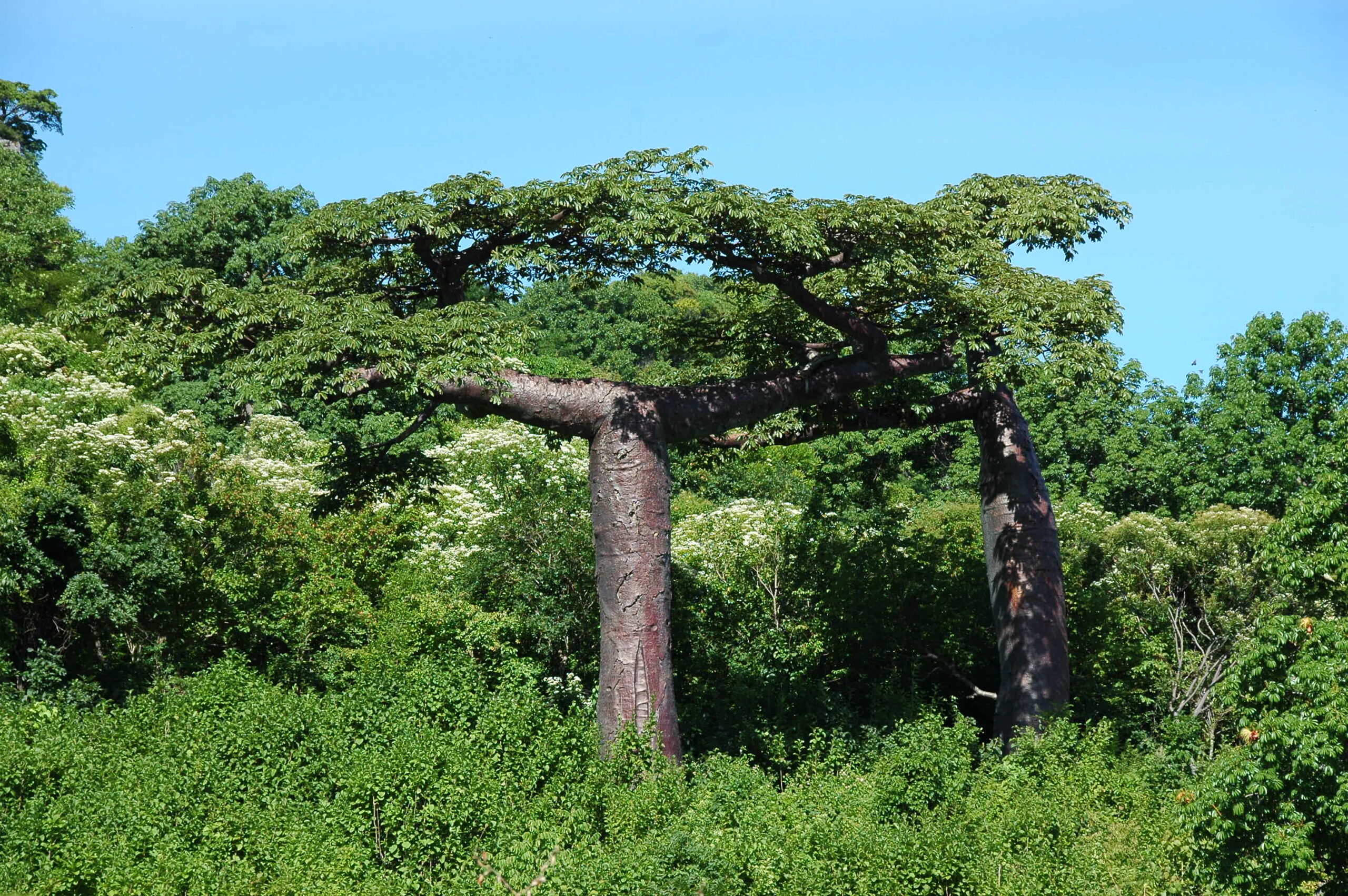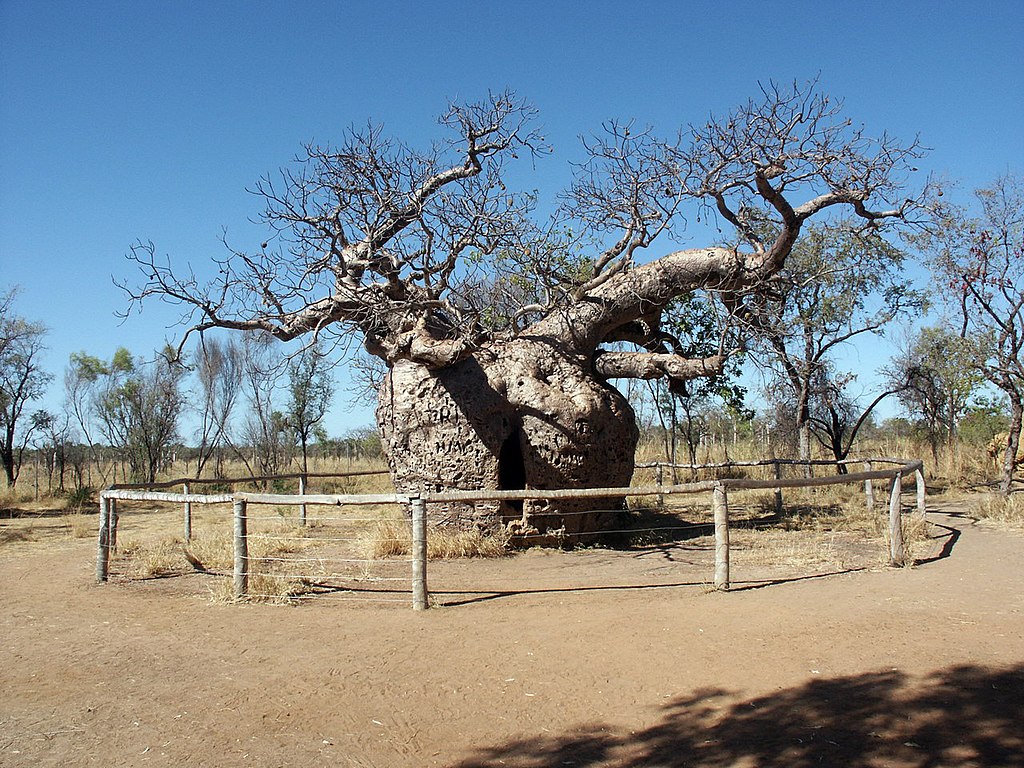 While in Africa and Madagascar, I did not get to see all nine varieties of Baobabs, so I have included photos from Wikipedia for completeness. I hope you enjoyed the post, please leave a comment.
References:
Age of Platland/Sunland Baobab
Age of the Oldest Adansonia za
Climate Change is Wiping Out the Baobabs
The demise of the largest and oldest African baobabs
Searching for the Oldest Baobab of Madagascar: Radiocarbon Investigation of Large Adansonia rubrostipa Trees