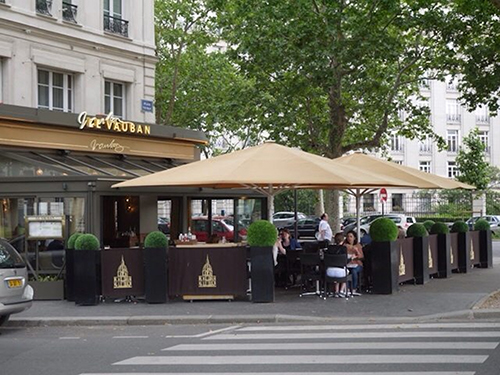 After going to Napoleons tomb, we were hungry and stopped at this little cafe across from the Dome. It was raining and we were mainly stopping to get out of the rain but we were surprised by the good food.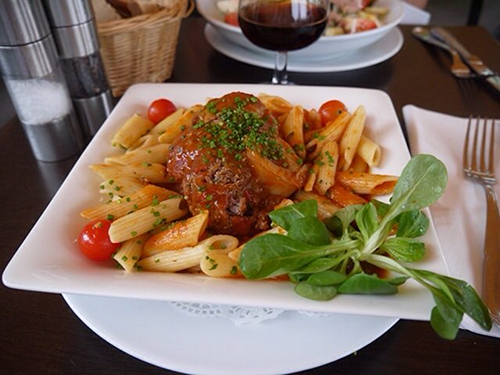 I had the osso bucco with penne pasta, the meat was really tender! I also had a house Bordeaux which was really good and cheap. I can't get over how inexpensive French wines are here compared to the US.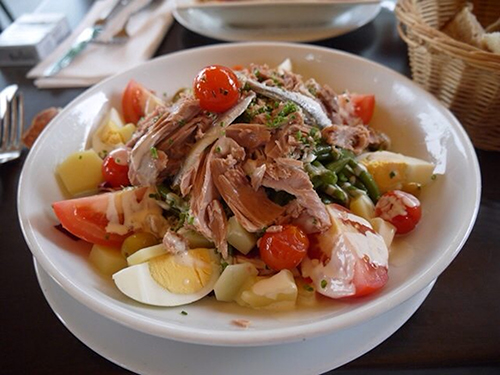 Lisa had the nicoise salad, full of haricot vert, little bits of potato and tuna that had been lightly marinated.
The service was good, the food was tasty and it has a dead on view of the dome. Even though it's a little touristy, if you're in the neighborhood, you might check it out.