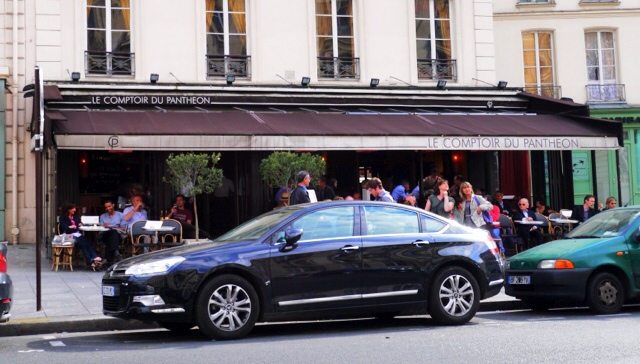 I am taking a little break from art history and thought I would share another restaurant that we visited after seeing the Pantheon, "Le Comptoir Du Pantheon".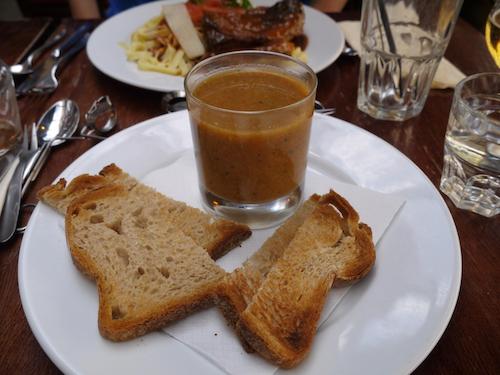 Lisa had Gazpacho to start, a little different presentation than the usual but very good.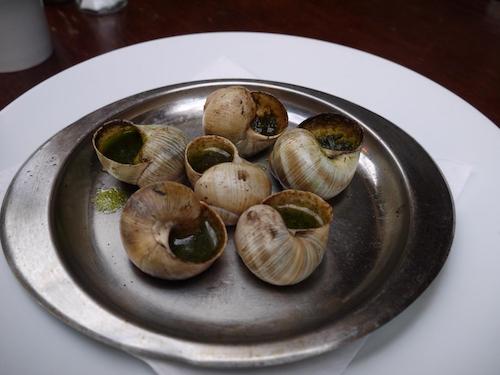 I had escargot, they usually have a special plate with indentations for the snails, but they were good. You usually order these to get the melted butter and herbs that are left to sop up with French baguettes, the little indentations make the sopping easier.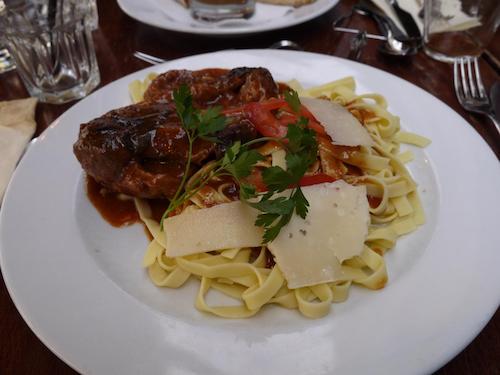 Finally, I ordered the Osso Buco which we shared. This was the best Osso Buco that we have had, it just fell apart with a fork.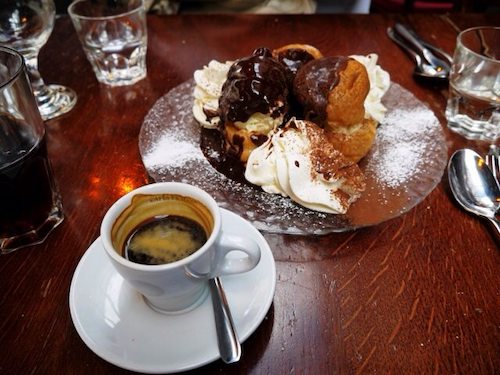 For desert we splurged, profiteroles drenched in dark chocolate. That is real freshly whipped creme with powdered sugar and chocolate on top, yum.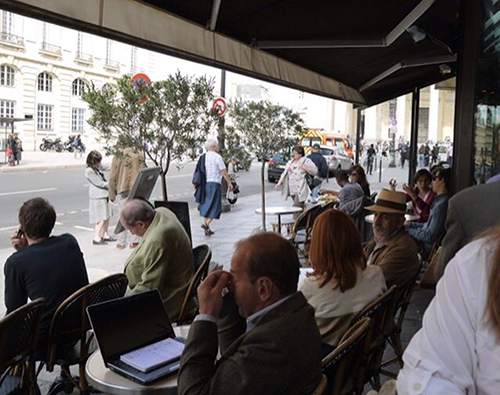 The restaurant is only a hundred yards from the Pantheon (you can see it in the above photo in the upper right), you are on a hill and can see the Eiffel tower if you look. Nice restaurant, good food.