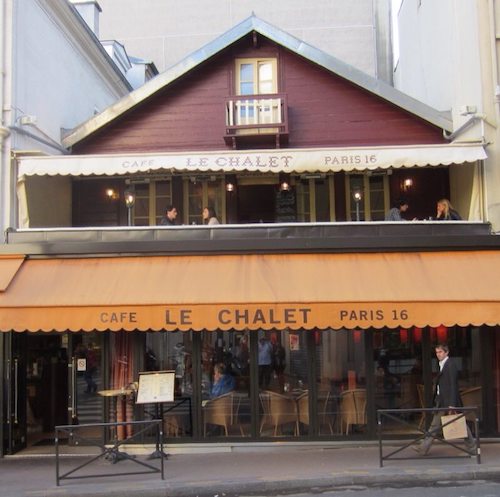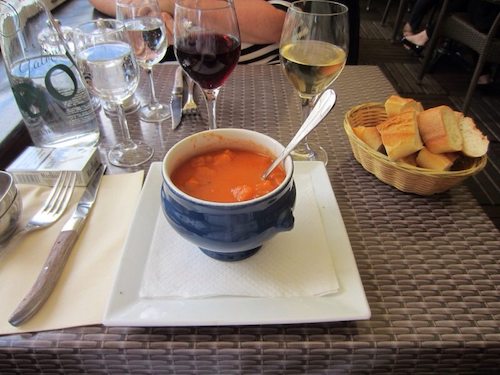 Last night we decided to try another local restaurant on Rue de la Pompe, Le Chalet as shown above. This place always seems to be busy and it has a second floor balcony. It has a curbside outdoor part that extends to the left. While the decor is not nearly as fancy as Le Bon down the street the food is really good.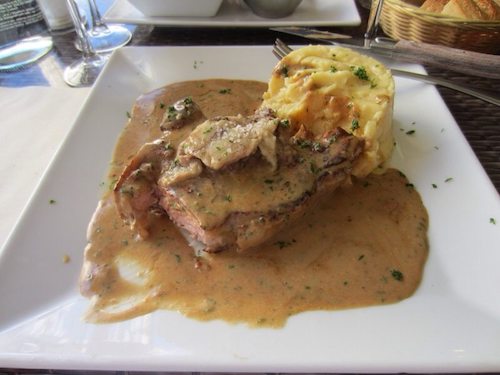 I had a silky smooth cold gazpacho with croutons and bacon on the side so you can dump them in at the last minute and they don't get soggy. For my main plate I had a fall off the bone tender veal wrapped in bacon with mushroom sauce. The mashed potatoes we're delicious, could have had garlic.
Lisa had a small fillet that was about an inch thick with green peppercorn sauce. The portions are small by American standards but big for here and the prices are reasonable (16 euros for a plat) The food here is something I can recommend and if you are in the neighborhood you might give it a try.