[glossary_parse]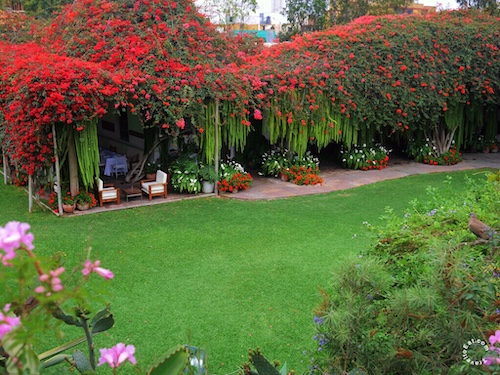 The café of the Larco Museum is a lovely and peaceful epicurean treasure surrounded by flowers and hanging plants. All of the walls are covered with colorful bougainvillea lining the entire path down to the restaurant area. The flowers are lush and beautiful. The prize-winning gardens located on the grounds of this 18th century colonial home are spectacular as I have noted in previous posts. I felt like I was sitting in someone's sprawling lawn in a luxurious setting. Between the light breeze, the comfortable, plush white chairs with colorful throw pillows and the minimalist interiors, I felt comfortable and totally at ease. It didn't hurt that the food was as good as the location.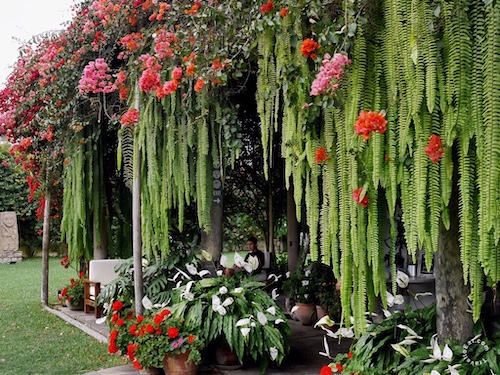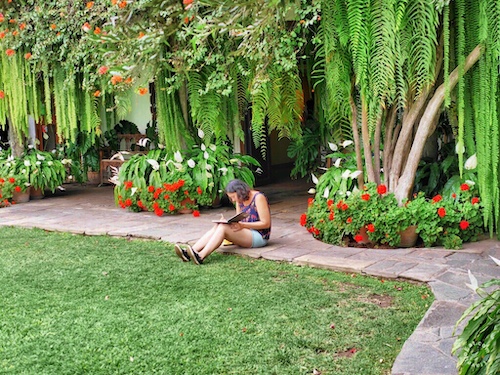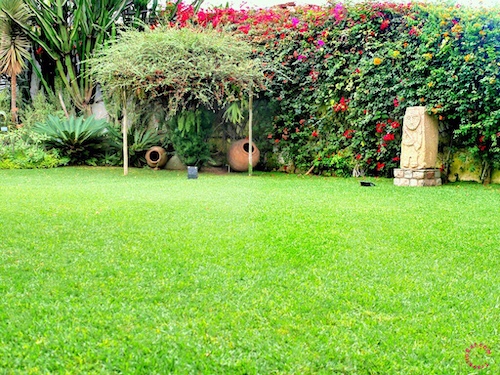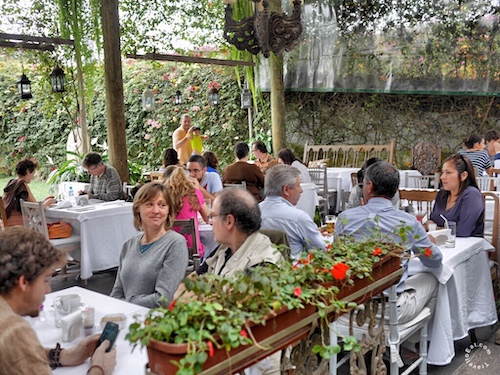 If this is not the most beautiful restaurant setting you have ever seen, perhaps excepting the Orangerie Restaurant in Chenonceau, I will eat potatoes for a month (actually I might just do it after sampling Peruvian cuisine).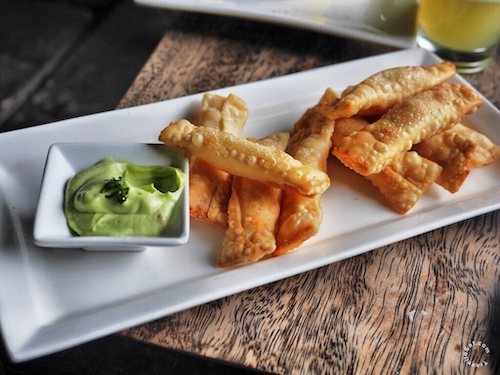 A kind of magic happens in the making of pommes soufflées. During a second, hotter round of frying, steam trapped inside the potatoes inflates them into delicate balloons. For me, the sticks of twice fried potatoes seen across America in fast food restaurants, are Belgian fries. The pommes de terre soufflées are the real French fries, the pride of snobbish chefs worldwide. They are light crispy ballooned potatoes and so tender inside. I suppose it was inevitable, since potatoes originated in Peru, but these were the very best I have ever eaten. I wanted to fill my pockets with them to eat later, of course impossible, since they have to be eaten immediately after cooking. Usually you get only four of this delicious creation, here they gave eight, heaven on a plate.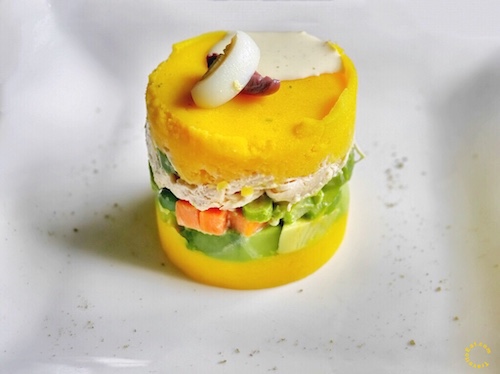 How could I ever imagine that some mashed potatoes with lemon juice, chili pepper, oil, salt and avocados molded like a cake, could ever turn into an appetizer of such perfect synergy? Causa didn't sound extremely promising at first. But I obviously wasn´t acquainted with the one-of-a-kind ingredients of Peru, otherwise I wouldn't have so readily doubted. This is the kind of dish of which you only need to take a bite, and it suddenly becomes perfectly clear why it is a big star in so many tables in Peru. Some people say causa comes from the Quechua word 'kausay" (sustenance of life). According to this, the dish would have pre-Hispanic roots, and in those days the dish was boiled potato eaten with slices of ají. But the "Causa Limeña", or Lima-style causa, appeared in the Colonial period. Based on the kausay dish, the Spanish added other ingredients like fish, olives and avocado. The most folkloric version of the history of "Causa Peruana" says that a nun from Lima had to feed a battalion of soldiers and she was asked with very short notice. So she used what there was available and because they were celebrating the Peruvian Independence Day, it was named "causa" (cause).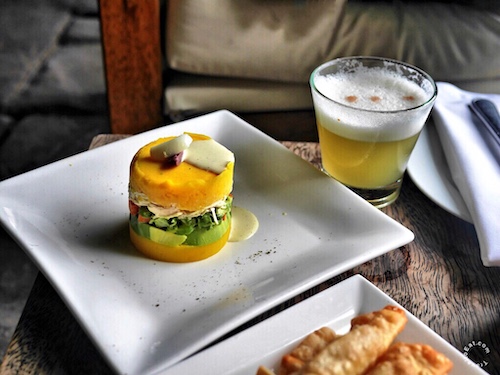 The Pisco Sour is the national drink of Peru. It is a delicious concoction of Pisco brandy, frothy egg whites, fresh lime juice, simple syrup, angostura bitters, and ice. The Pisco Sour was invented in Lima in the 1920's by American bartender Victor Vaughn Morris. We also ordered a cebiche, but we gobbled it up before I could take a picture. Many Peruvians believe that cebiche is an aphrodisiac and hangover cure, the latter possibly due to the fact that it is traditionally consumed with beer. Unlike ceviche from Mexico and Ecuador, in Peru it does not have tomatoes.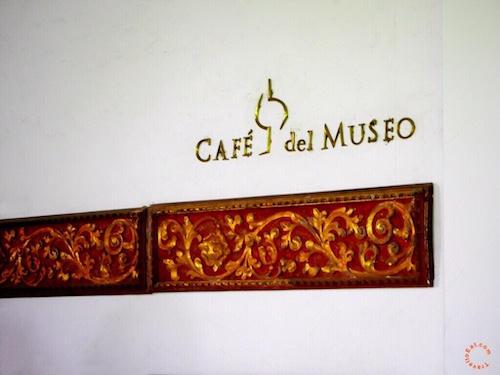 Overall, our experience at Museo Larco Cafe/Restaurant was delightful. The setting was gorgeous, the menu was varied and the food was exceptional as well. This would be quite the perfect place to dine and watch the sunset. I have heard the lighting in the gardens and restaurant is quite romantic and striking in the evening. Another good reason to visit the Museo Larco if you are in Lima. As always, please leave a comment.
References:
TripAdvisor: http://www.tripadvisor.com/Restaurant_Review-g294316-d1079640-Reviews-Museo_Larco_Cafe_Restaurant-Lima_Lima_Region.html
Pomme Soufflées: http://www.foodreference.com/html/pom-souf-21507.html
Pomme Soufflées: http://www.saveur.com/article/Recipes/Pommes-Soufflees
Arnaudes Pomme Soufflées: http://www.cdkitchen.com/recipes/recs/510/Arnauds_New_Orleans_Pommes_Souffle46137.shtml
Causa Peruana: http://www.sbs.com.au/food/recipes/causa-peruana