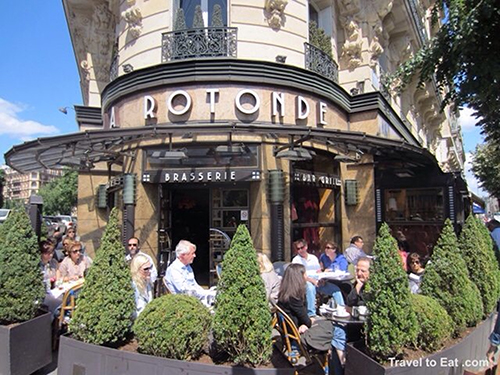 Lisa and I went out for dinner last Sunday and decided to try a little restaurant near us in the 16th arrondissement, La Rotonde de la Muette. As you can see it was a beautiful sunny day and mostly we wanted to sit outside, but we had also heard good things about their traditional French cuisine.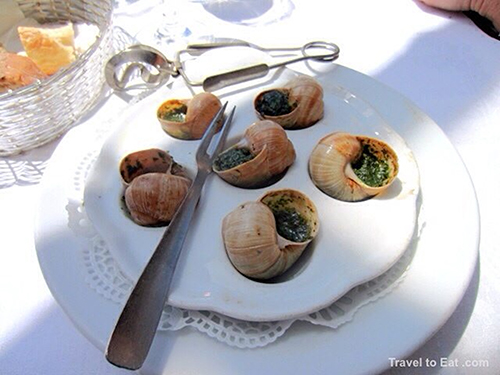 I decided to have escargot and we ordered a bottle of red "superior" Bordouex. The wine was great, I still can't get over how inexpensive French wines are here. Anyway, they have a nice wine selection and a good selection of beer.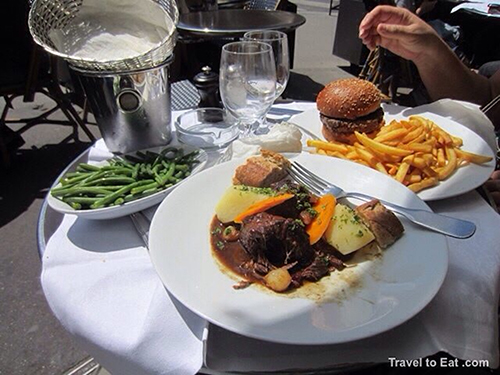 For my "plat" I ordered the beef bourguignon which was absolutely delicious, maybe the best I have ever had. It tasted like it had been cooking all day, fell apart with my fork and melted in my mouth. Of course we ordered haricot vert as a side. Lisa had a cheeseburger (really) but said it was really good. This restaurant has a nice location near the park and our food was great, we would come back.