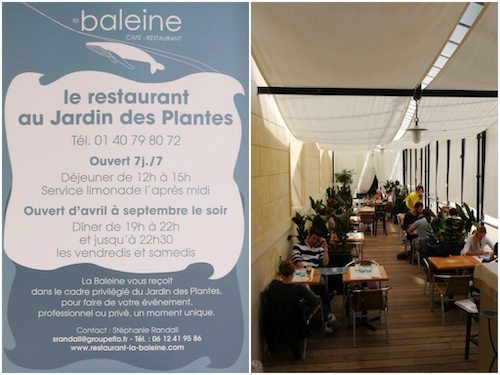 We found the restaurant La Baleine at the Jardin des Plantes when we visited the other day. The Whale restaurant is named after the whale skeleton that was exhibited in the nearby National Museum of Natural History Anatomy gallery. The restaurant is located in a historic building with two beautiful terraces that are just a great place to relax after the museums. It is at the west end of the park behind the arboretum.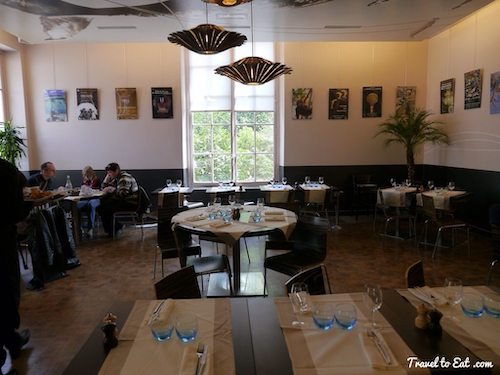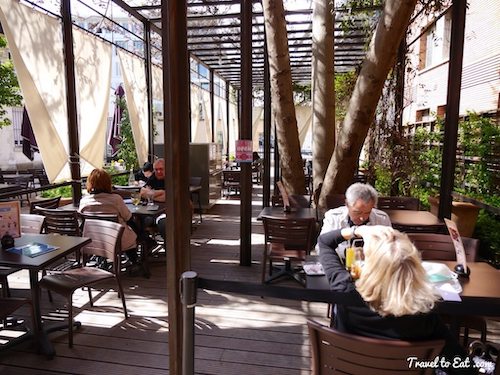 This is a much nicer place than you usually find in museums and/or parks. Between service times you can get drinks on the terrace above. They have a full bar, which is also nice.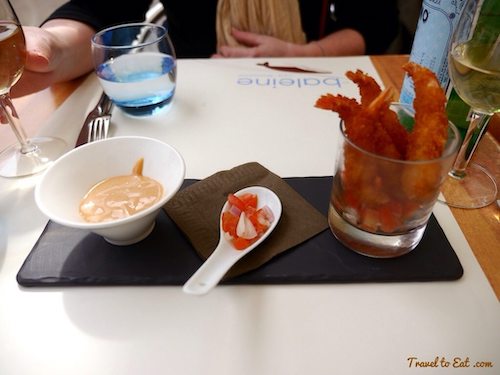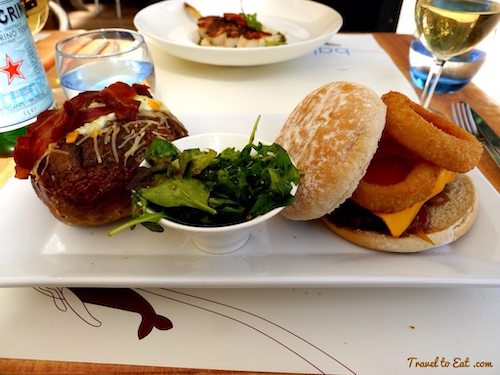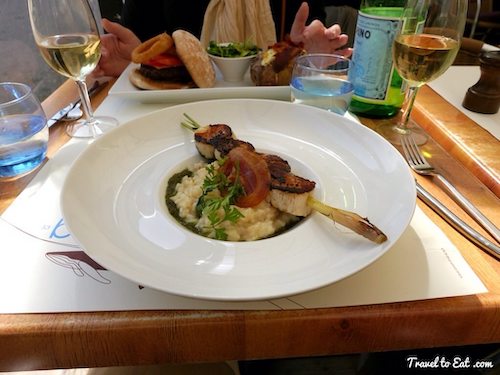 For a starter, we had the shrimp; for lunch, Lisa had a cheeseburger and I had seared scallops over risotto. As a nice little touch, they skewered the scallops on a stalk of lemongrass. Usually, they don't put enough color on the grilled scallops for my taste but these were done perfectly. Also in France, they often undercook the bacon but here it was done perfectly crunchy. Therisotto was also delicious as was Lisa's cheeseburger.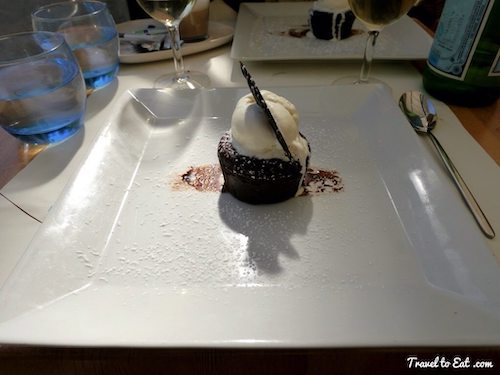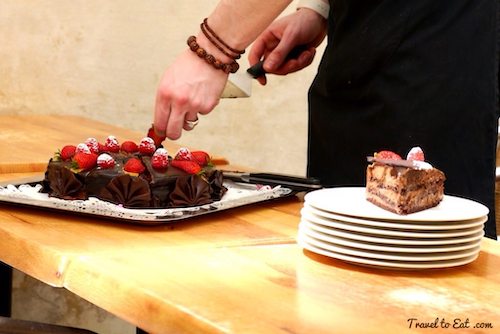 For dessert we had the molten chocolate soufflé which was also perfect. The people at the adjoining table were celebrating a birthday and got this delicious looking cake. This is a great little restaurant with much better than average food and if you visit the Jardin des Plantes, you should make a point to visit. I read some of the reviews and people complained about waiting for their food. This is not meant to be a fast food place, it is located in a park after all. Order a bottle of wine, take your time and you can have a great afternoon here. They also have packets of colored pencils and coloring books for the kids.