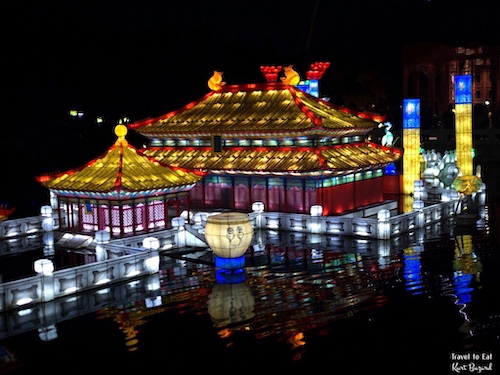 We visited the Montréal Botanical Gardens at night in order to see the "Jardins de Lumière" or Gardens of Light. The gardens are lit up at dusk, inviting visitors of all ages to stroll along the paths. While the multicoloured lanterns have a new story to tell this year, nature is decked out in surprising glowing hues. As evening falls in the Montreal Botanical Garden from September 6 to November 3, the annual Gardens of Light show reveals all the delight, romance and mystery of a night walk through a pastoral space. The uniquely Montreal exhibition adds another level of adventure within the garden, whether you're on a date, among friends or with the whole family.
Chinese Garden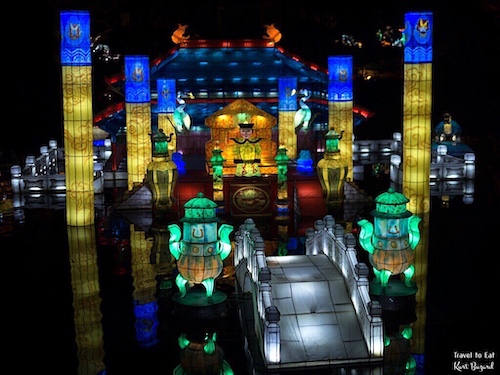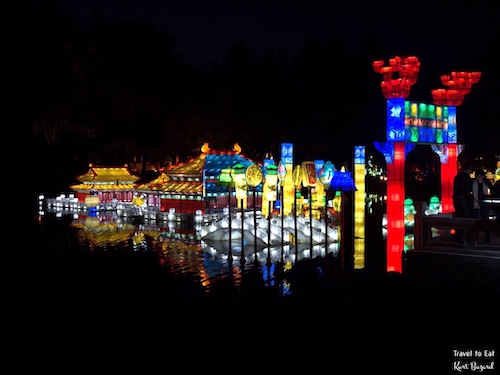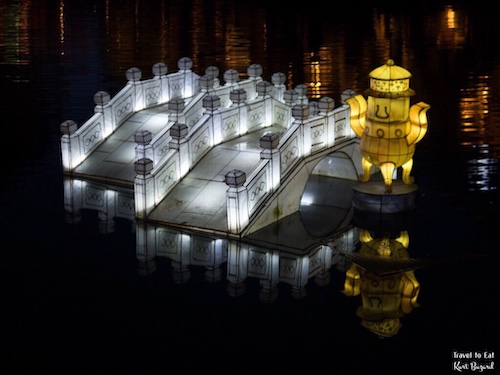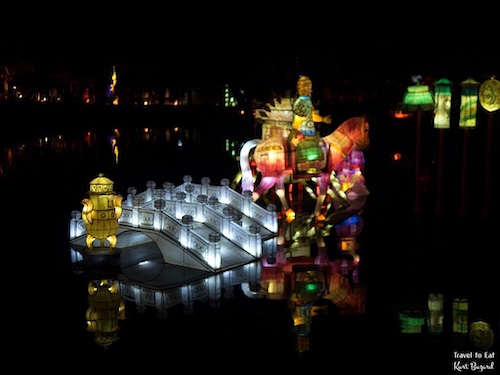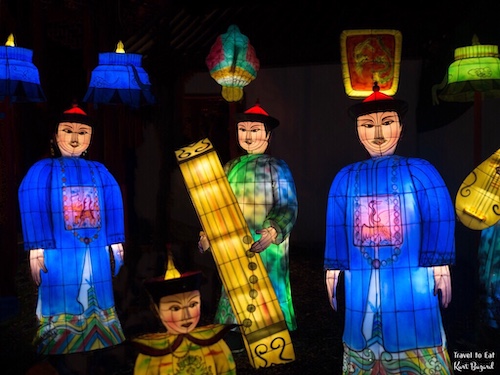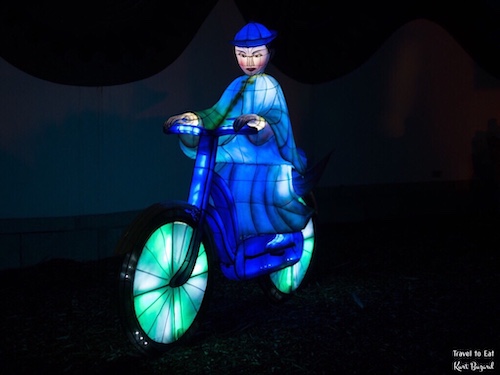 An abundance of light and color fills the Chinese Garden, where lanterns of all shapes and sizes sit along the paths, nestled among the plants and floating among the lily pads in the garden's large pond. This year, the Magic of Lanterns focuses on the biodiversity of the lush tropical rainforest of Xishuangbanna, highlighting plants and trees of the region by surrounding them with lanterns that depict historical figures, represent regional artifacts, and take the shape of pandas, frogs, butterflies, catfish, and other animals.
Xishuangbanna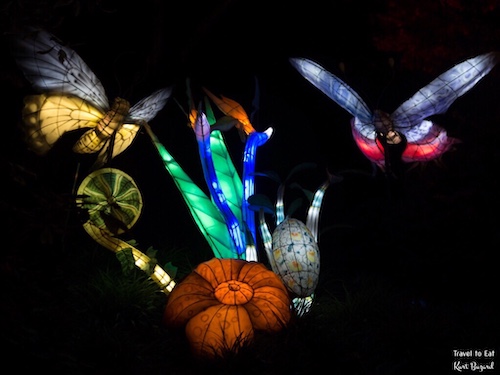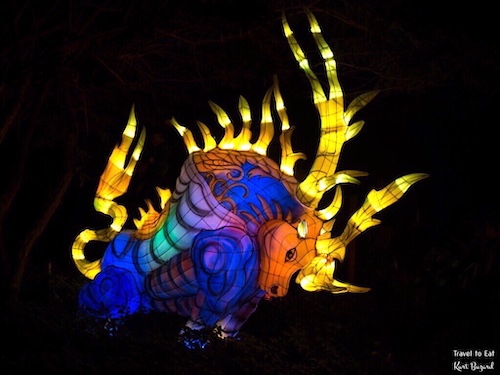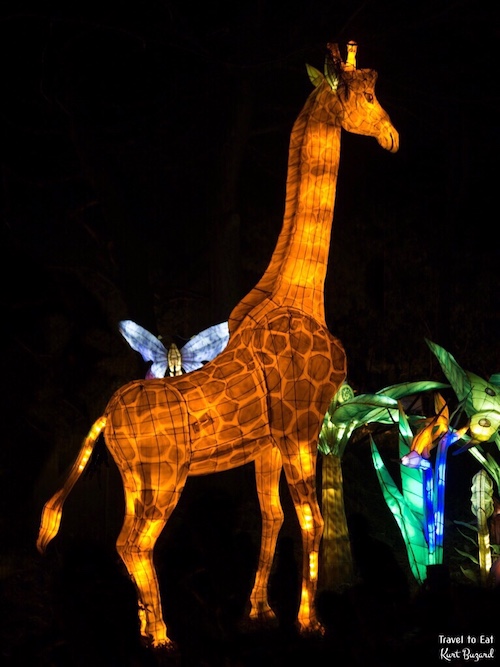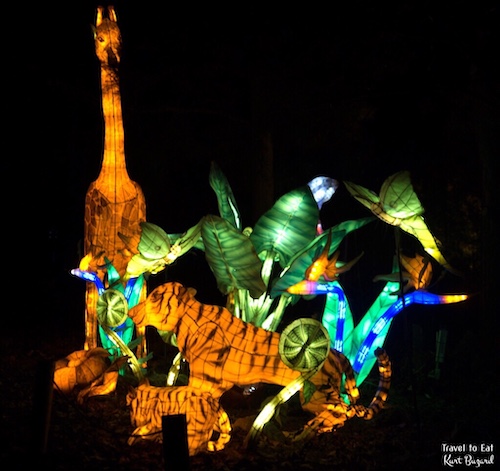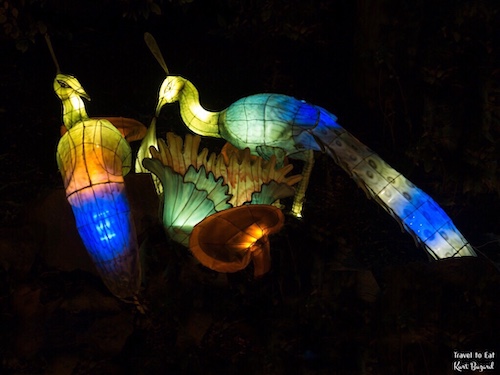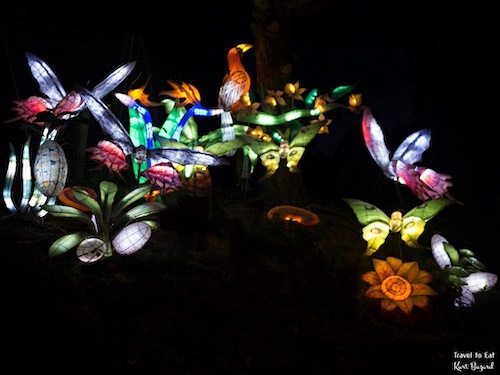 Xishuangbanna harbors much of the biodiversity of Yunnan Province, which harbors much of the biodiversity of China. Its tropical climate and its remoteness until recent times accounts for this. In addition to an abundance of plants, Xishuangbanna is home to the last few Asian elephants still in China; the species roamed over a large part of the country even as late as a few hundred years ago.
Japanese Garden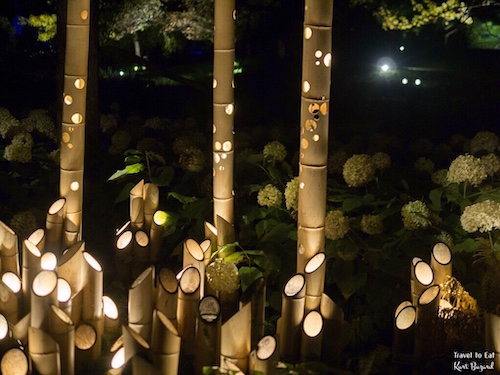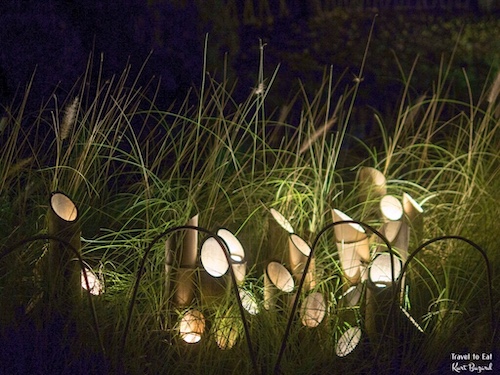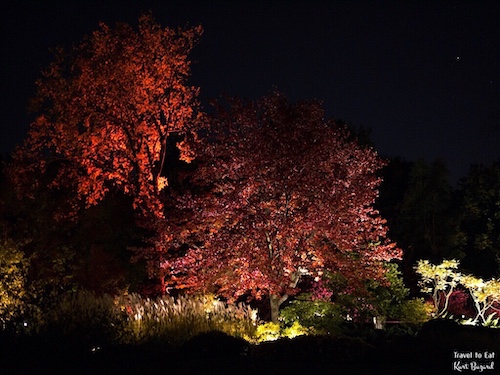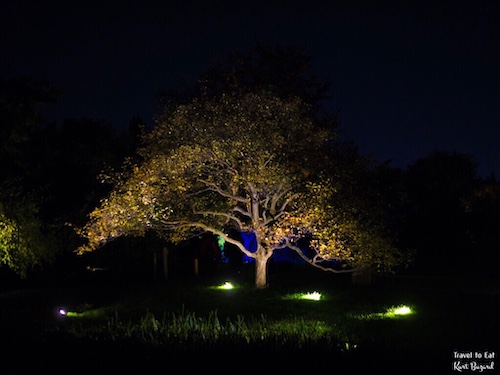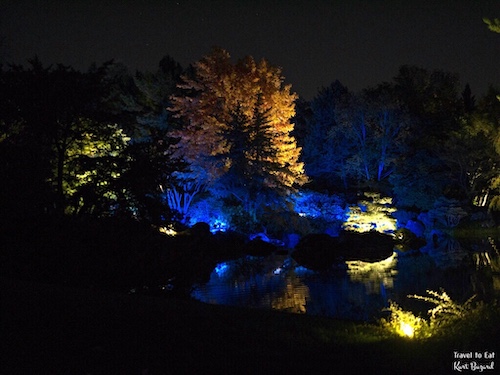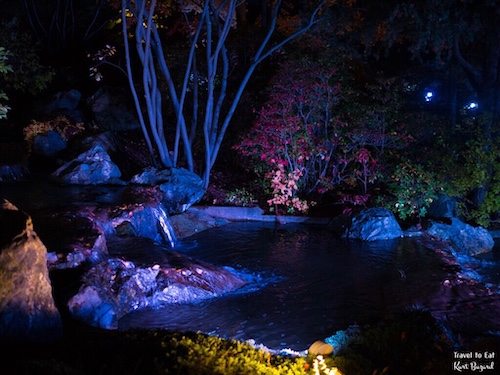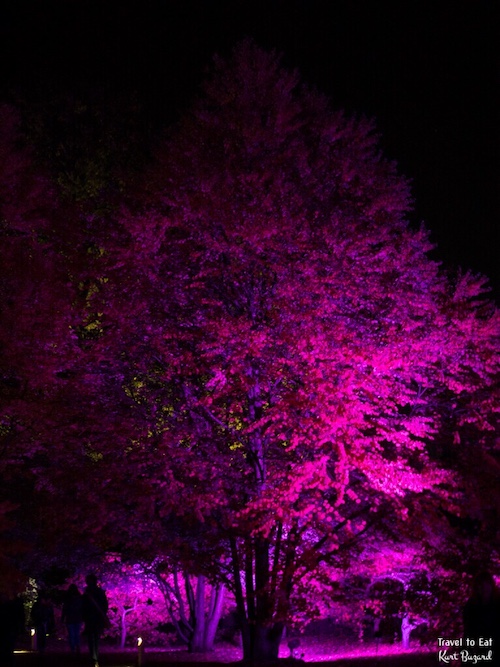 The bright and colorful display in the Chinese Garden contrasts beautifully with the subtle illumination of the Japanese Garden, an exhibition begun only last year as an addition to the 20-year-old Gardens of Light. Quebec design firm Jutras Bathalon Bureau d'étude lumière creates a peaceful pathway though the garden, winding over bridges and past waterfalls and ponds, drawing attention to the unique plants and their surroundings. Stop for a moment along the way to watch an elegantly minimalist sound-and-light show among a stand of tall, thin trees, or sit on a bench to take in the garden's serenity.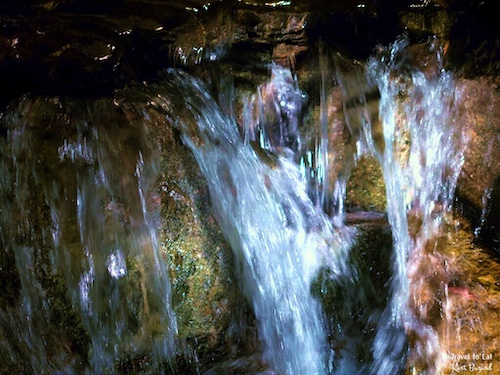 Again, if you have the opportunity, consider a visit to the Montréal Botanical Gardens at Night. As always, I hope you enjoyed the post, please leave a comment.
References:
Gardens of Light: http://calendrier.espacepourlavie.ca/gardens-of-light
Montréal Blog: http://www.tourisme-montreal.org/blog/gardens-of-light-illuminates-the-night/
Sent from my iPad