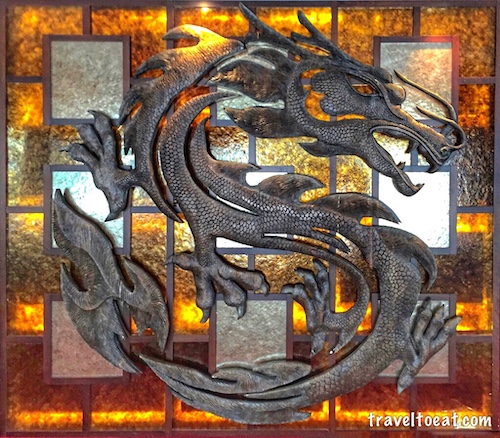 We decided to visit the Jade Dragon Yum Cha restaurant on the third floor of the Sky City complex for lunch. Yum cha in Cantonese Chinese literally means "drink tea", while ban ming is a more poetic term meaning "tasting of tea". In the US and UK, the phrase dim sum is often used in place of yum cha; in Cantonese, dim sum refers to the wide range of small dishes, whereas yum cha, or "drinking tea", refers to the entire meal. Jade Dragon is in a convenient location, serves good food with nice decor.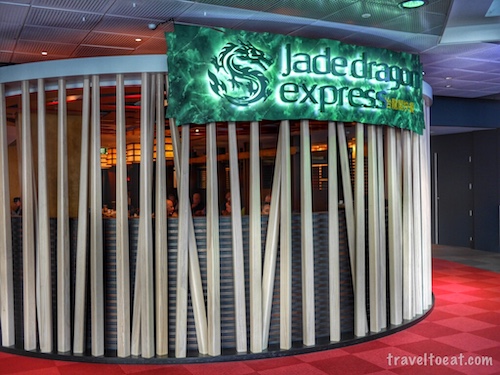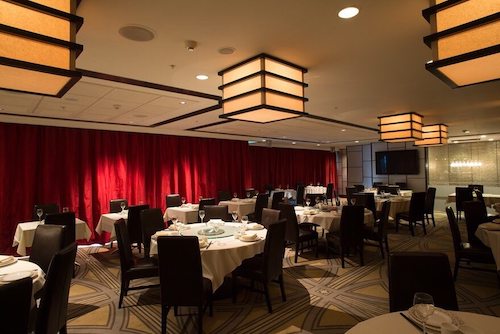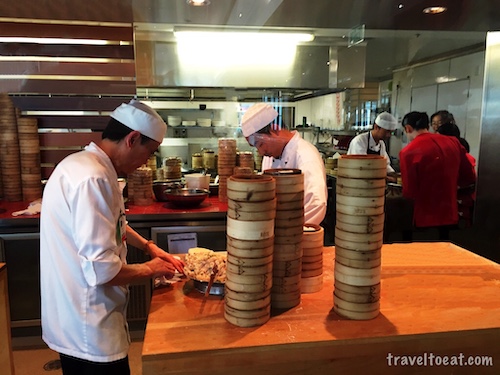 The restaurant is divided into two sections, an express area, like a small cafe, where they serve dim sung (or yum cha) on little carts and a fine dining area in the back. In the kitchen, the have huge piles of bamboo pots waiting for food. We decided on the front express area of the restaurant.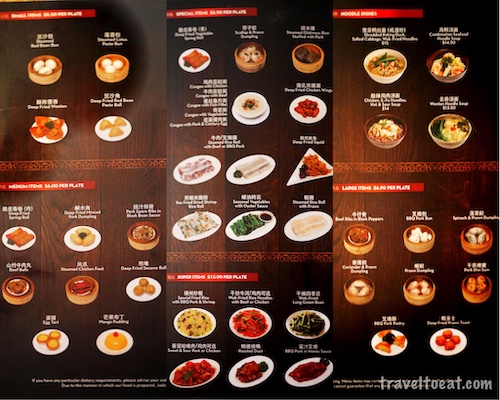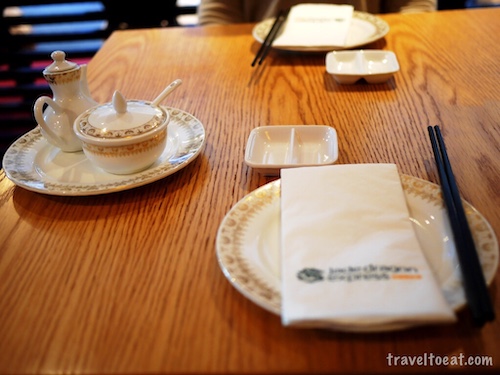 "It is customary to pour tea for others before filling one's own tea cup. It is most gracious to be the first to pour tea. When tea drinkers tap the table with two (occasionally one) fingers of the same hand, an action known as 'finger kowtow', it means thanks. According to a just-so story, this gesture recreates a tale of Imperial obeisance and can be traced to Emperor Qianlong, a Qing Chinese emperor, who used to travel incognito. While visiting South China, he once went into a teahouse with his companions. In order to maintain his anonymity, he took his turn at pouring tea. His stunned companions wanted to kowtow for the great honour but to do so would have revealed the identity of the emperor. Finally, one of them tapped three fingers on the table (one finger representing their bowed head and the other two representing their prostrate arms) and the clever emperor understood what he meant. From then on, this has been the practice." (Wikipedia)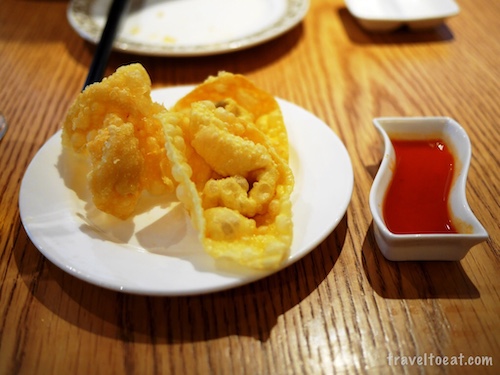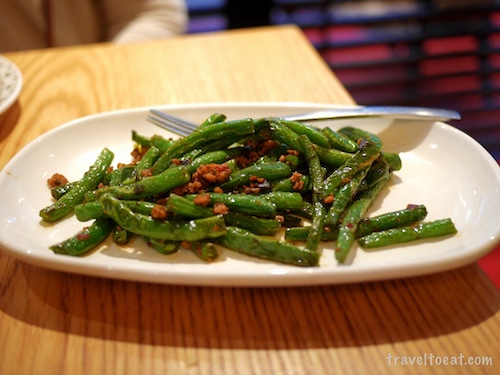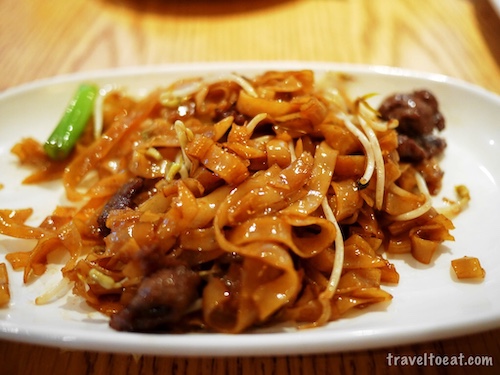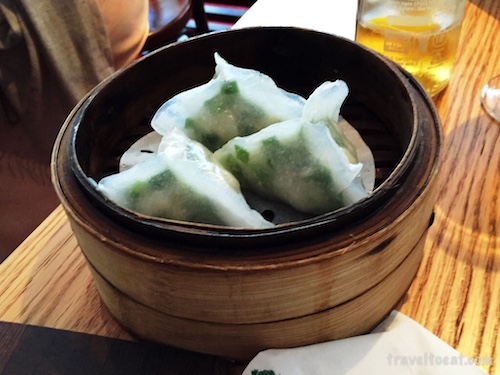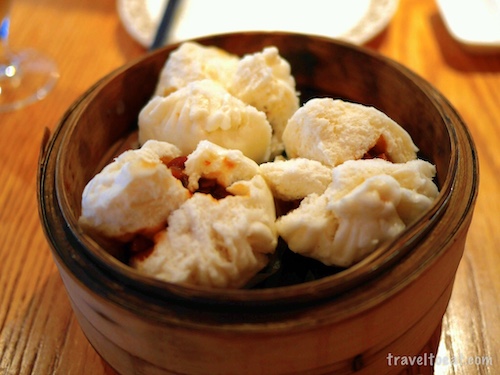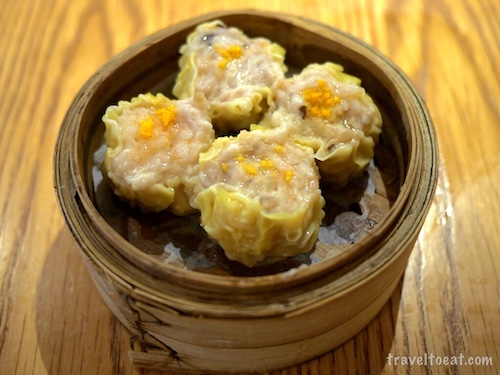 Unlike similar dim sum (yum cha) restaurauts, they serve all day and not just on Sunday's. Auckland has a love affair with yum cha, there are more yum cha restaurauts than you can count and they all serve morning to evening, every day of the week. The food at Jade dragon was good, including the ubiquitous steamed pork buns although I must admit I have had better (they were a little dry). We particularly enjoyed the wok fried noodles with beef and the green beans. The ambiance was good, better than most Chinese restaurants and the service was fair. All told, if you are in the neighborhood, at the casino or staying at the Sky City Hotel, this is a place to try.
References:
Website: https://www.skycityauckland.co.nz/restaurants/jade-dragon/
TripAdvisor: http://www.tripadvisor.com/Restaurant_Review-g255106-d2167486-Reviews-Jade_Dragon-Auckland_North_Island.html